---
E V E N T S
---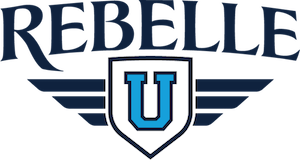 Rebelle U Trainings:
*Indicates stand alone "Intensive."
January 5, 2020: How to Rebelle – Vancouver – Overland Outfitters 
February 23, 2020: How to Rebelle – Colorado Springs – The Faricy Boys Jeep |  Learn more & register
*April 23-26, 2020: 4-Day Driving & Navigation Intensive – Southern CA | RESCHEDULED
August 20-23, 2020: 4-Day Driving & Navigation Intensive Reno, NV | Email us for more information
August 27-30, 2020: 4-Day Driving & Navigation Intensive Ridgecrest, CA | Email us for more information 
Rebelle U: 2-day driver trainings / 2-day navigation trainings (TBA)
During this time of global unrest with COVID-19, Rebelle Rally and our training arm Rebelle U is offering the following courses online for free on the Rebelle Rally Facebook Page:
Tuesday, March 24, 2020 @3pm PDT: Thrival not Survival: Preparing & Managing for Cold and Heat Exposure with Instructor Rachael Ridenour
Thursday, March 26, 2020 @3pm PDT: Maps: All about maps with practical exercises with Instructor Emily Miller
Tuesday, March 31, 2020 @3pm PDT: Roadbooks: How to read, make your own, and practice with Instructor Mike Shirley
Thursday, April 2, 2020 @3pm PDT: Enduro Timing: How to make calculations and understand Time/Speed/Distance with Instructor Chrissie Beavis
Tuesday, April 7, 2020 @3pm PDT: Latitudes, Longitudes, Coordinates: And how to mark them on a map with Instructor Emily Miller
Thursday, April 9, 2020 @3pm PDT: Suspension Basics with Instructor TOTAL CHAOS Fabrication
Tuesday, April 14, 2020 @3pm PDT: Get Ready to Rally – Packing Your Bags and Your Vehicle with 2019 4×4 Champ Rachelle Croft
Tuesday, April 21, 2020 @3pm PDT: Jumpstart Your Day – Seven Ways to Make Coffee During the Rebelle with 4x Rebelle and Coffee Aficionado Rachael Ridenour
Thursday, April 23, 2020 @3pm PDT: How to avoid common mistakes – Leveling up your game, and being prepared on the Rebelle with Tech Director Chris Woo
Thursday, April 30, 2020 @3pm PDT: Rally Competitor Marketing School with Instructor and 2016 4×4 Champ Charlene Bower
Tuesday, May 5, 2020 @3pm PDT:

Recovery

 Skills and Equipment You Need (and don't need!) and Why with Overlanding BC's Chris Walker
Thursday, May 7, 2020 @pm PDT: Jeep Prep with 3x Rebelle and  I4WDTA Master Trainer 

Nena Barlow of 

Barlow Adventures
In addition to Rebelle U trainings, we recommend the following training programs and instructors:
Arizona/Utah
Barlow Adventures
Nena Barlow
info@barlows.us
(888) 928-5337
Pacific Northwest and Canada:
Overlanding BC
Christopher Walker
Chris@overlandingbc.ca
(604) 902-3331
East Coast
Northeast Off-road Adventures
Scott Trager
Scott@nora4x4.com
(845) 514-9896
California/Colorado/multiple locations
7P Overland
info@7p.io
(303) 351-5777
Want Rebelle U to host a 2 day navigation course in your area?  Contact us!
---
Rebelle Rally 2020
October 8 – 17, 2020
---
Check this page regularly for more of our events!