Mike Shirley is a familiar face on the Rebelle. Staff, competitors, and media recognize him as the man on the dirt bike whose drive (literally) ensures the course is set up, manages situations on site, and builds the Rebelle Rally roadbooks provided to the competitors. Mike brings a wealth of experience and knowledge to the Rebelle, and has been an integral staff member since the start of the inaugural competition in 2016. He's also an off-road enthusiast who finished 10th overall in 2012 at the NORRA Mexican 1000, competed in the Rally Mongolia in 2010, and was crew at the Dakar Rally in 2009 and 2010. We caught up with Mike this past week where we were eager to delve deeper into his business and Rebelle sponsor, Rally Navigator, and what it was like watching his 77-year-old mother, Pat Shirley, compete last year.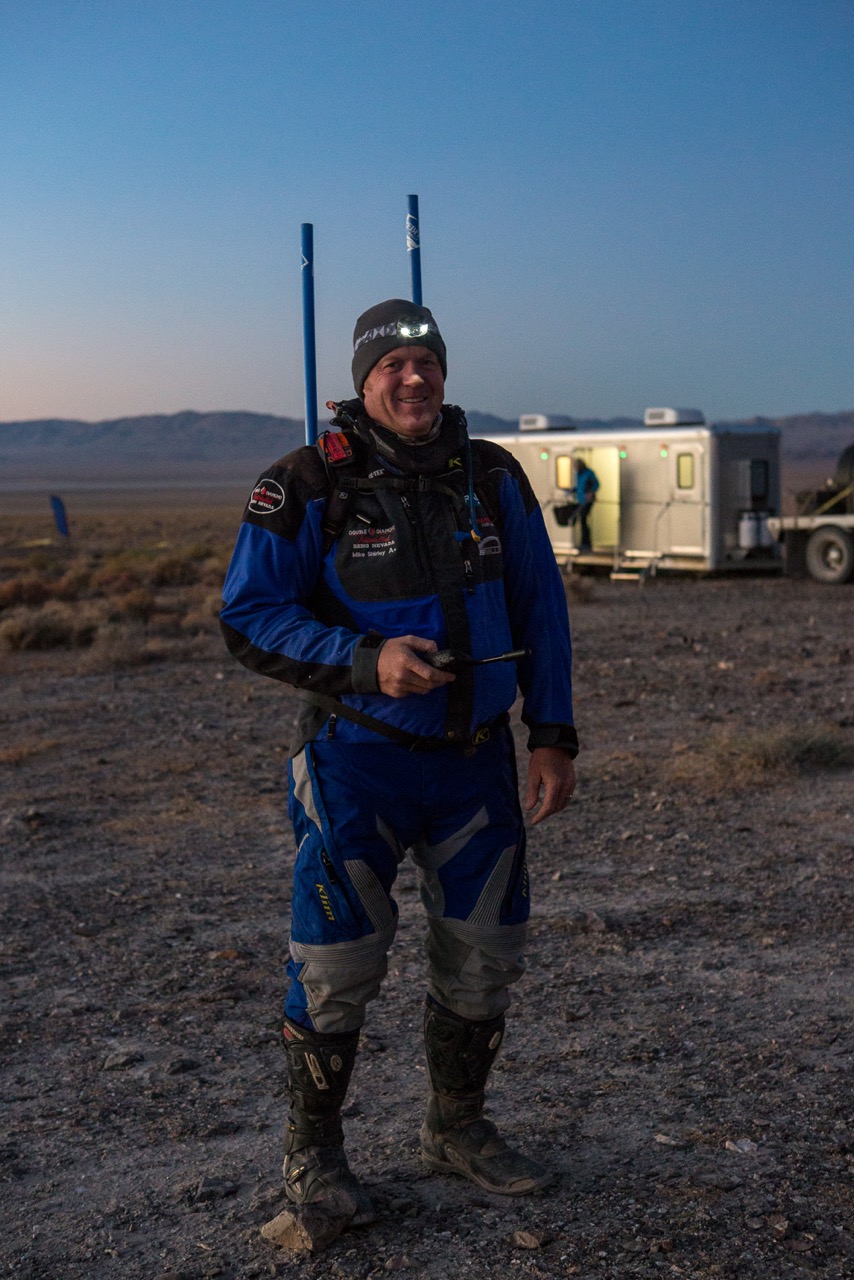 You're part of the "Original Rebelle" core staff, having assisted with 16', 17', and now, the upcoming third competition as a Course Official. What about the Rebelle stands out that makes you leave your daily 9-5 for 10 days in the desert?
The Rebelle Rally is an incredible event in so many ways. Creating the course itself is a mind blower. We get to build a massive scale off road scavenger hunt in the beautiful deserts and mountains of the Western US. During the event, I love seeing the personal transformation of competitors from nervous laughter on the Start line, highs and lows during the event and 100% pure stoke at the Finish. It's a genuine challenge for Competitors and Crew to pull it off each year. I'm proud to be on the team.
You reside in Reno, NV, a place synonymous with off-road trails and backcountry. Have you always been an off-road enthusiast, or is this a newer passion?
I've been living in Reno since 2001 and spending a lot of time exploring the deserts on my dirt bike or camping in my truck since 2007. Fortunately, my work allows me a bit of free time to spend playing in the desert and I make the most of it.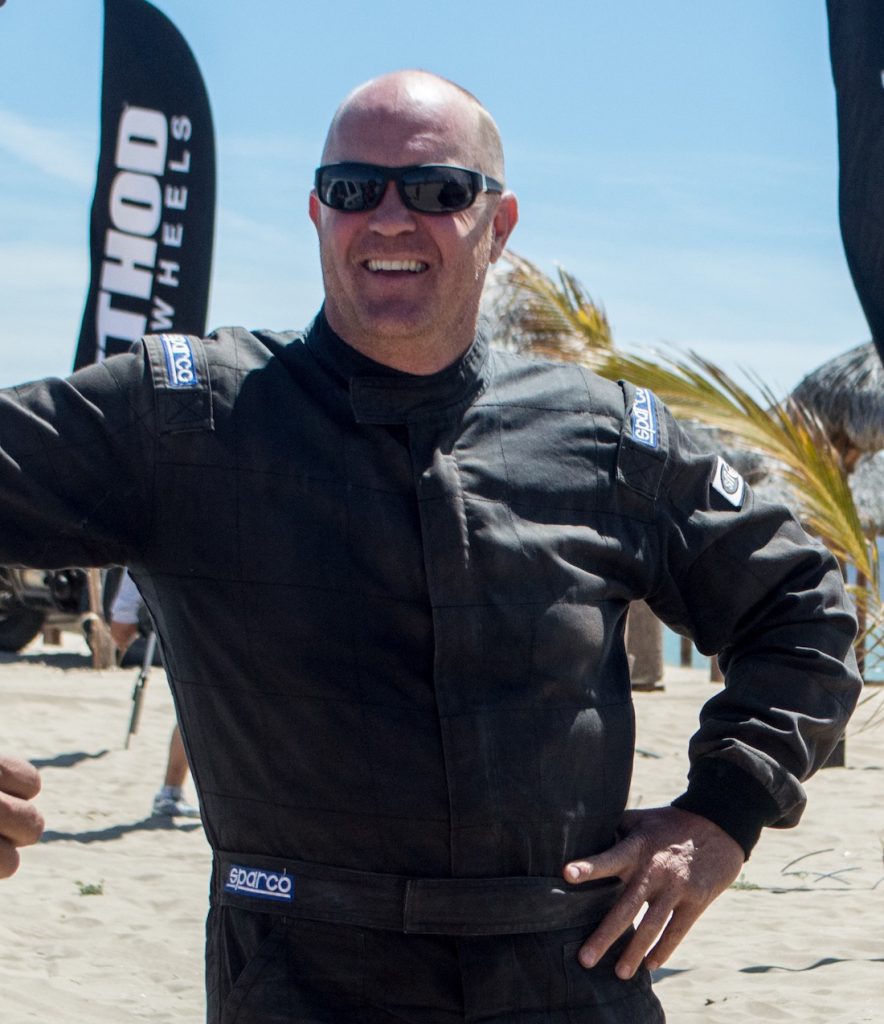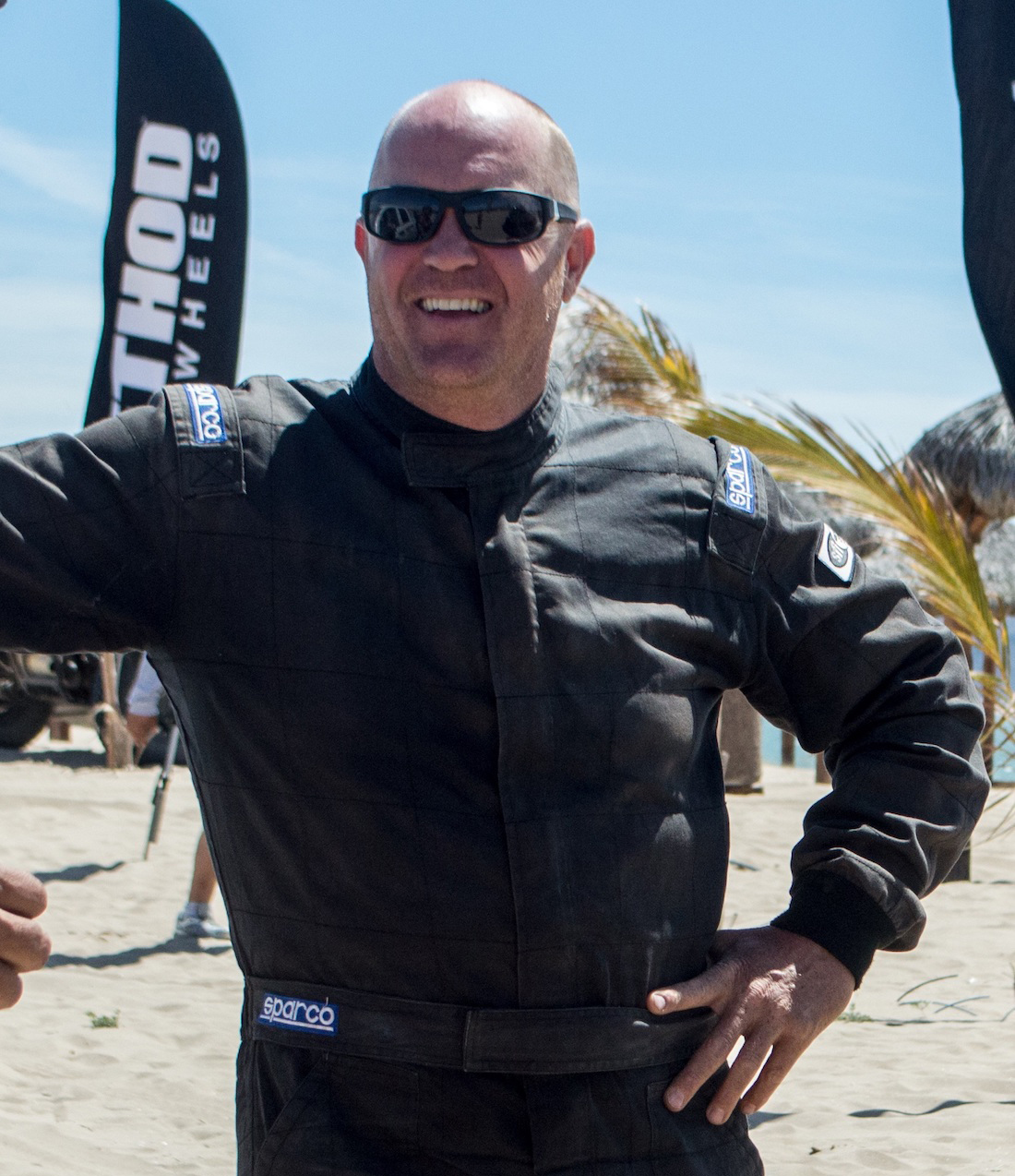 You also happen to be the developer of Rebelle sponsor, web-based roadbook software Rally Navigator. Can you explain how Rally Navigator works, and the inspiration behind it?
Shortly after I began riding dirt bikes, I was fortunate to meet several Dakar Rally competitors and take part in Roadbook navigation training. At that time, there were only two or three people making Roadbooks in the United States and it was tough to get access to Roadbook riding. I created Rally Navigator to simplify the process of creating roadbooks and expose more folks to the thrill of off-road navigation. It's been a fun project and I'm always excited to see a Rally Navigator Roadbook in use at rallies around the world.
Rally Navigator uses digital mapping on desktop and mobile along with GPS to create the Roadbook including waypoints, distances, CAP headings, tulip drawings, text info and other details of the route. Then we test drive the course and check the roadbook in the field and make final edits and corrections. Try it for yourself at rallynavigator.com.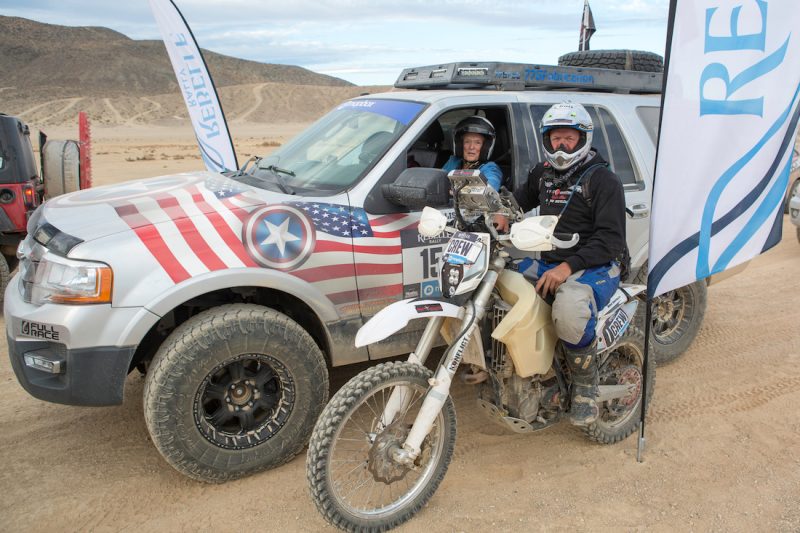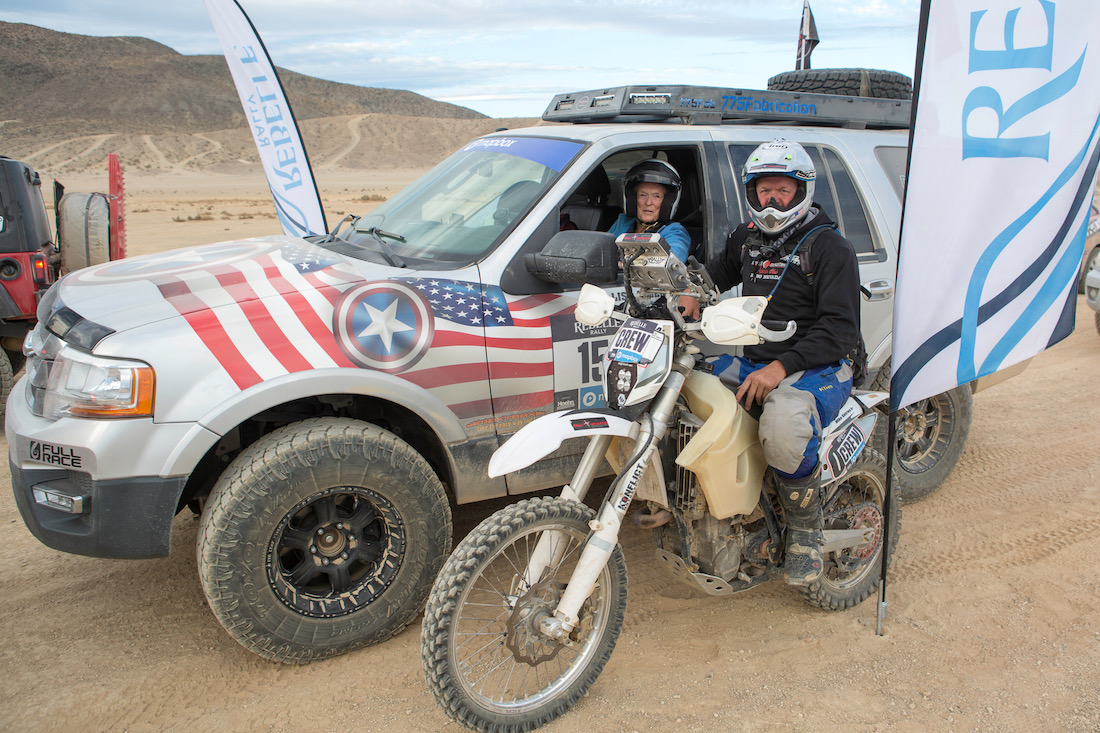 Your fearless mother, Pat Shirley, competed in the Rebelle Rally last year at the young age of 77. How did it feel watching her take the start line that very first day?
My mom grew up on a farm and isn't afraid of very much. I was proud and excited to see her take the start. My daily highlight was catching up in each Basecamp and getting her take on the day's competition. It was an unforgettable experience to spend 10 days of the Rebelle with my Mom. For 2018, she is coming back as a Rebelle staffer, working checkpoints and driving media folks around the course. Good times!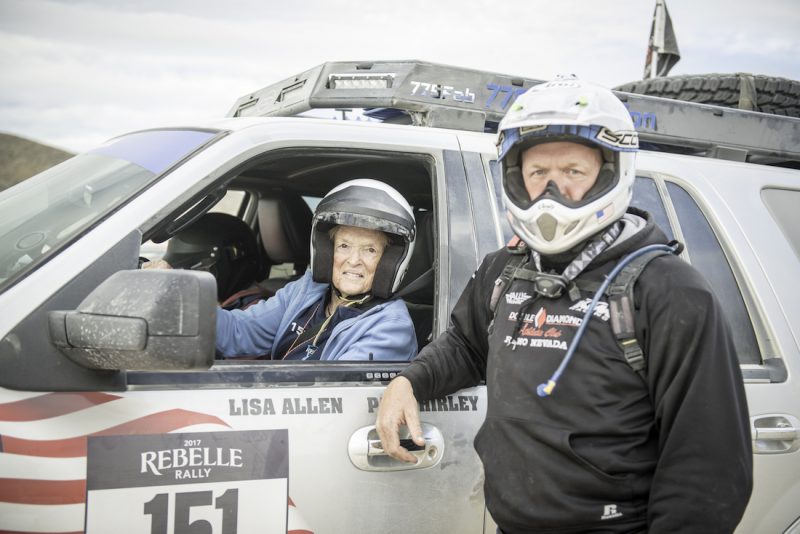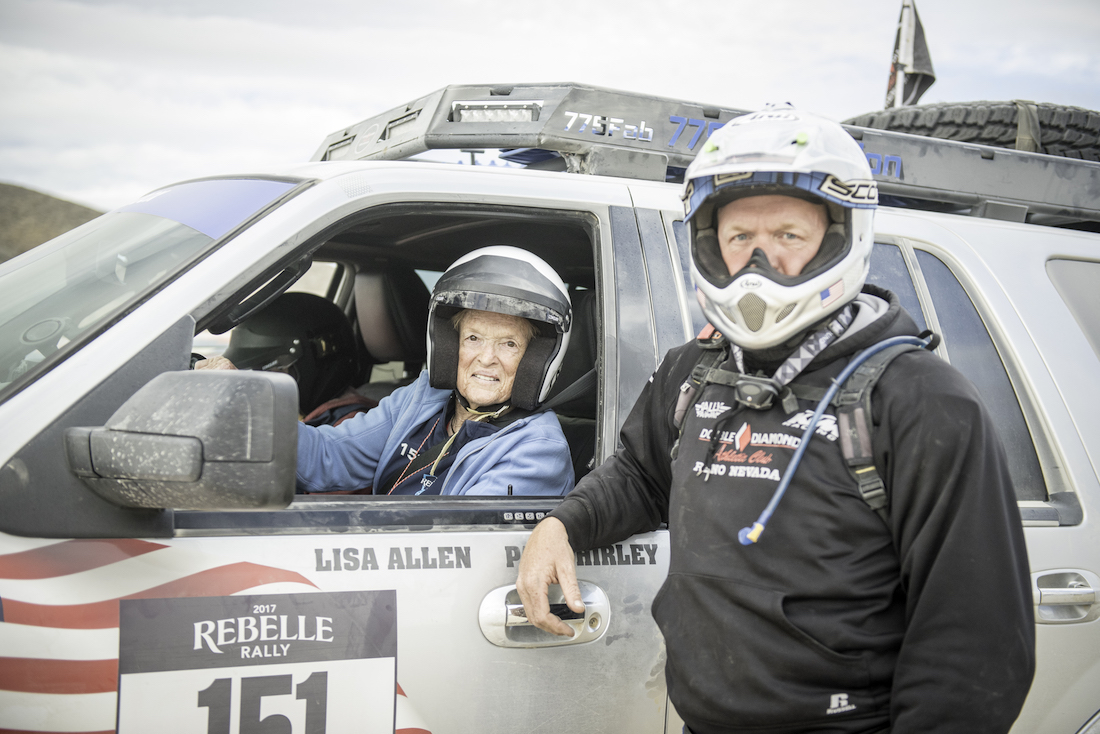 Three items you cannot live without on the Rebelle.
Rebelle Rally Neckie/Buff: Handy in sun, cold, dust, wind. A neckie is a really versatile thing to have around.
My Dirt bike: It's a great way to get down the course in a hurry: placing checkpoints at dawn, chasing around competitors and crew, and cleaning up the course at the end of each day. Plus, its crazy fun.
Satellite Phone/Radio – Communicating with the crew in the middle of nowhere is vital so we can take care of business – it's the best way to stay in touch.
Lastly, any words of wisdom for new Rebelles?
Considering the Rebelle Rally in its entirety can feel overwhelming. There are so many questions and so many unknowns. It's a 10-day puzzle of managing the environment, your truck, navigation, sleep, nutrition, relationship with team mate.
Don't freak out: Solve problems individually as they come. Just focus on what's in front of you. Most important: relax and have fun!