With a name like TOTAL CHAOS, it has to be good. Nicole Pitell-Vaughan, co-founder of TOTAL CHAOS Fabrication, is someone who prides herself on quality products, hard-work, and that perfect, enviable balance of taking time to enjoy the view (from the driver's seat). As manufacturer of the highest quality bolt-on suspension systems and accessories, 100% made in the U.S.A., TOTAL CHAOS is a household name in the industry with headquarters in Southern California – shipping worldwide. With a heavy and respected presence and role in the off-road and adventure vehicle world, we were thrilled to catch up with Nicole in between racing, work, and well-deserved off-pavement enjoyment, to discuss what's been on our minds this whole time – how does she do it all.
We've got to know – does the company live up to the name?
That all depends on who you ask. It is totally organized under the roof in regards to our day to day operations. The entire team suffers from OCD. But when a few of us get together in the dirt it is game on – 100% TOTAL CHAOS!
What makes your management style and philosophy unique behind the scenes?
I am not really sure why people think our philosophy is unique. We work really hard and play hard. We kind of run it like renegades. It's a super healthy work environment that is built around the people.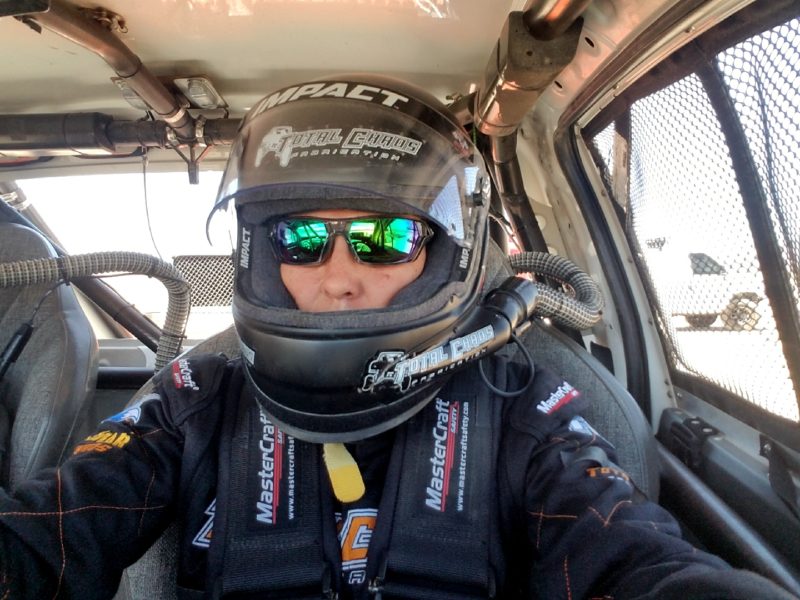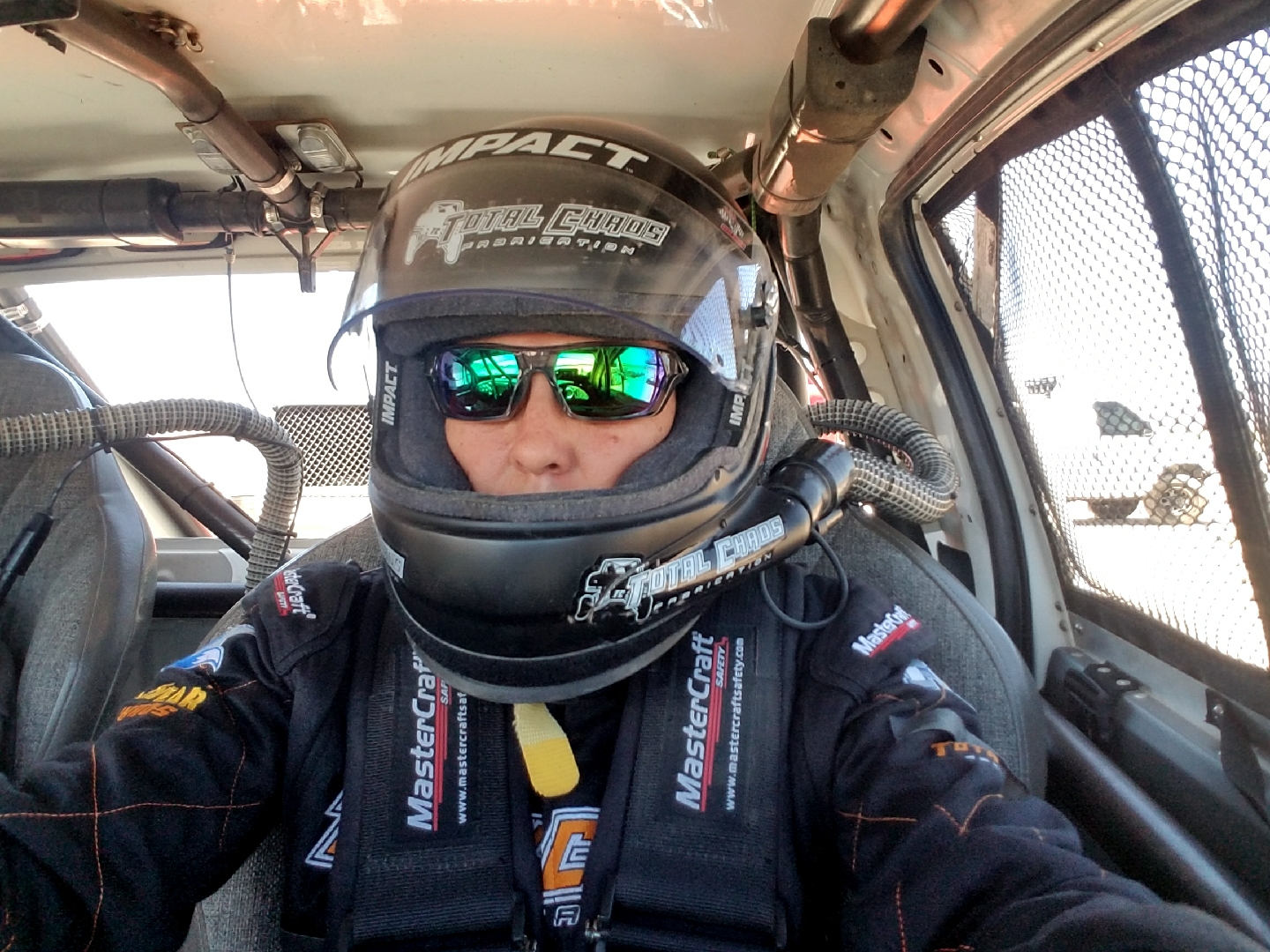 TOTAL CHAOS is the brain child of you and your husband, Matt – what was that defining moment like where you looked at your husband and said let's go for it?
It was all his leap of faith and willingness to risk nothing. Because we really had nothing to lose! We were in our early 20's. I was getting ready to graduate college with a business degree and was headed in a totally different direction. Matt always wanted to do his own thing. He was desert racing at the time. I just cleaned the toilets. I am serious, you do anything to see your boyfriend during the middle of the day in your 20's right (laugh). We were never going to work together. Fast forward 20 years. It is really awesome to work with my husband and our best friends that share the same passion that we have for TC.
TOTAL CHAOS has witnessed exponential growth over the past few years. How have you maintained to not only stick to your roots, but stay true to yourself?
We just do our own thing. Team TC has no egos. The entire staff works really hard and is dedicated to quality, craftsmanship, and supporting the brand. It is easy to stay grounded when you are surrounded by a group of people like that. It helps that we love to talk smack to one another daily too. Just like a healthy family should.
There are a ton of off-road events out there – why did you become involved with the Rebelle?
Because this event is really different than the other events. We like to be different. I feel the Rebelle promotes self-confidence. And what I find unique is that it is not gender specific with how is spreads. The competitors gain a tremendous amount of personal confidence, and their family and friends grow with them throughout the journey. I watched it last year and I am stoked to watch it happen again this year. I think supporting a program like this is really rad. Seven long days in a vehicle, fatigue, unpredictable weather, and a brain game. This event is awesome! The route Emily and Jimmy and the staff plot has epic scenery. A lot of it was our stomping ground for product testing for so many years. Lots of great memories on a lot of these trails.
What's it like riding shotgun in one of the TOTAL CHAOS trucks…with Nicole "CHAOS" Pitell at the wheel?
Generally its spur of the moment, flying by the seat of your pants, & preferably on a road less traveled. CHAOS crop circles are common. And if we are in Baja, we never deviate from our Team Locos Mocos roots, "WE FIX STUFF FOR FREE". Help the stranded guy and sip on some Code Reds.
You're packing for a trip down to Mexico with the Locos Mocos crew – three items you can't leave home without?
SPOT tracker, Baja Almanac, Canon 7D, and of course a stocked Yeti cooler.
Lastly, any words of wisdom?
This has been my go to quote this summer. I saw in on a billboard while on the road, "As a student he was no Einstein." CONFIDENCE! Pass it along. It kind of represents my head space right now. See you in the DIRT!