NEWS RELEASE
July 1, 2019 (Reno, NV) – Today,
Rolls-Royce
announced their participation in the 2019 Rebelle Rally. The company will showcase the new Cullinan SUV with experienced competitors and 2018 Rebelle Rally co-champions Emme Hall and Rebecca Donaghe at the helm.
This exciting entry will compete in the CUV Class – comprised of street legal vehicles with unibody construction and two-wheel or all-wheel drive with no transfer case. The Rebelle Rally is open to stock manufacturer vehicles, not tube chassis race cars. Past entries include stock Subarus, Honda Ridgelines,  the Honda Pilot, Jaguar F-PACE, and Porsche Cayennes. Once again the class will not disappoint this year, with a wide range of capable vehicles.
"We applaud Rolls-Royce for believing in the Rebelle Rally as a place to showcase the new Cullinan. We are truly excited about the wide variety of vehicles and teams that participate and prove their competence," noted rally founder and director Emily Miller.
Original Rebelle and automotive journalist Jaclyn Trop wrote about the Rolls-Royce Cullinan in this month's issue of
Fortune Magazine
. One well-said quote from the brand's CEO Torsten Müller-Ötvös, "It's the first Rolls-Royce that looks better dirty."
For the full announcement from Rolls-Royce, click here.
Rolls-Royce Motor Cars Enters the New Cullinan SUV in the 2019 Rebelle Rally
Rebelle Rally
2019-07-01T14:28:11-07:00
In case you missed it, our June newsletter is full of exciting information for every Rebelle fan. Read on to find all about course surprises, how AIRAID leveled up their support, and details on our upcoming competition less than four months away!
2019 REBELLE COURSE HAS NEW SURPRISES
A lot is in store for teams this October thanks to Course Director Jimmy Lewis, who has outdone himself on his fourth year as Course Director. Expect the unexpected as Jimmy and Emily find even more ways to challenge teams while showing breathtaking parts of the U.S. that mostly go unseen. We're super excited to reveal to this year's competitors the adventures in store.
TECH RETURNS TO OLYMPIC VALLEY
The excitement will begin before the course; however, as we have our Tech Inspection once again in gorgeous Olympic Valley at Lake Tahoe. Set against the mountains, family, friends, and sponsors are welcome to send teams off with their support by joining us at the Squaw Valley Conference Center on Thursday, October 10th, and our Welcome Party that evening. This is the last chance to see the Rebelles as they will be out of all communications once they hand in their cell phones until San Diego!
REBELLATION & AWARDS AT SAN DIEGO'S PREMIER ON-WATER VENUES
And of course, we can't call it the Rebelle Rally without finishing the competition in grand style. We will host our second annual daytime awards podium at Broadway Pier in San Diego at 12pm on Saturday, October 19th. Sponsors, friends, and family are welcome to join this public event by the water.
That evening, we'll be trading in our wheels for heels at our always popular Rebellation gala at Coasterra, where we tell everyone to wear what makes them feel like a million bucks. This ticketed event – open to friends, family, and partners – is a way to celebrate competitors in their accomplishments along with dinner, dancing, and mingling under the stars and by the sea. Tickets go on sale August 1st.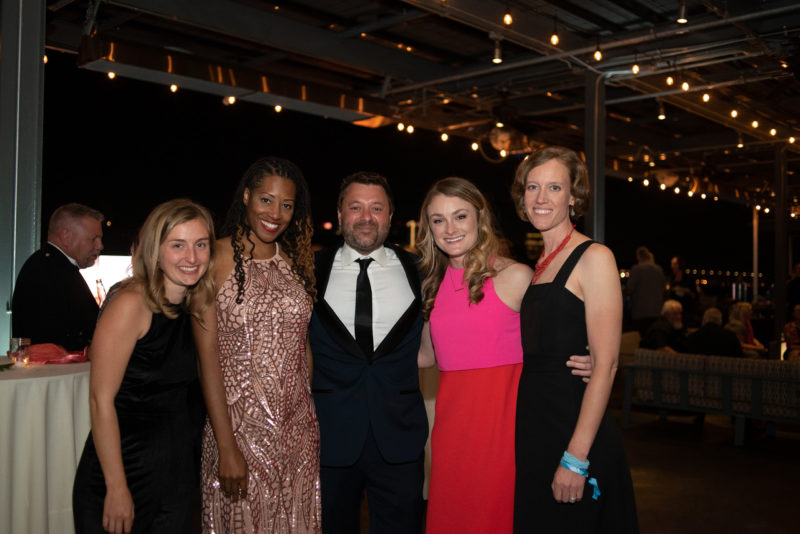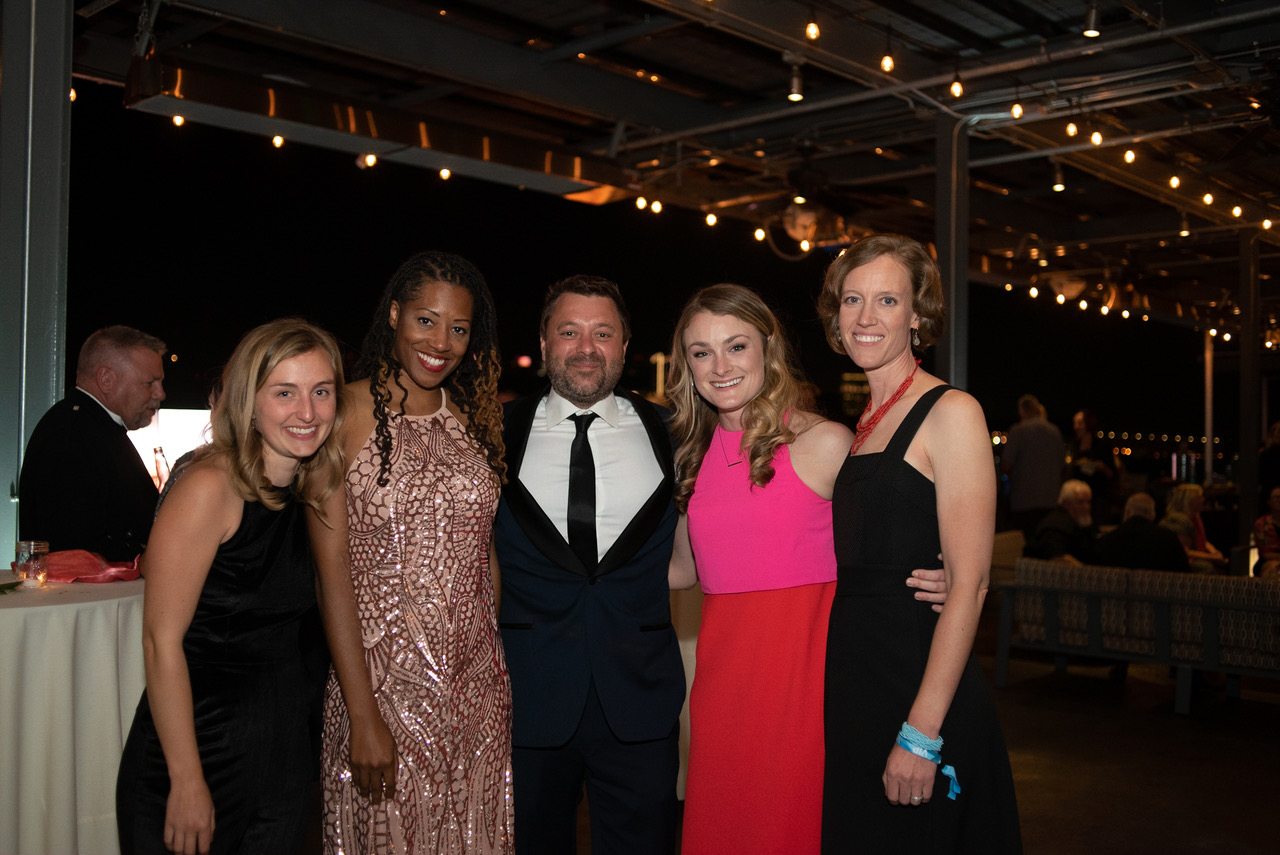 AIRAID GIVEAWAY FOR NEW REGISTERING TEAMS!
We're kicking off the first week of summer with some exciting news from the AIRAID team. AIRAID came onboard as a sponsor of the Rebelle Rally in May, and has just leveled up their support of competitors with an impactul offer:  the next five teams that sign up for the Rebelle Rally will receive a $300 AIRAID gift card.
The gift card can be used to help cover the cost of a team's AIRAID air intake. It can also be used as an auction or raffle item for a Rebelle team's fundraising efforts. As competitors know, a little goes a long way and we are thrilled that AIRAID has so generously donated to our 2019 teams. Teams signing up for the installment plan will qualify. Limit one per team. (Not redeemable for cash.)
A huge thank you to AIRAID for this direct support of our incredible teams.  And check out their new website at www.airaid.com.  Their great crew has recreated AIRAID to connect people's love of driving and is literally breathing new life into adventure on wheels.
THE LIFE OF A LEGEND – REMEMBERING ROD HALL
By Emily Miller
This past Friday, we lost our great friend with the passing of Rod Hall. Hall was a legend in the off-road racing world, with a race and win resume that is beyond compare. But he also leaves behind an enduring legacy and impact that will be felt for generations. Many may not know, but without Rod, there would be no Rebelle Rally.
I met Rod Hall at the National Automobile Museum about 17 years ago. I started getting call after call from Hall to team up on a couple projects that he was working on. I didn't know him, didn't know his racing history. I just knew that he was funny, tenacious, and the projects sounded like something where I could lend a hand. It would change the course of my path. He taught me to drive off-road, and gave me the amazing opportunity to race for him. He even rode with me in the right seat in the Baja 1000 and the first thing out of his mouth was "I don't think I've ever sat in this seat." Talk about pressure! We partnered in producing ride and drive events, drive trainings, the Michelin/BFGoodrich Light Truck Tire Seminars, and worked to revive the Off-Road Motorsports Hall of Fame. We spent countless hours, days and months scouting trails, laughing, and talking about life, ideas, and dreams…and he encouraged me to start the Rebelle.
Rod wanted to see more women in racing. We saw how well women did in our drive training programs, so we produced a women's drive training event over a decade ago and knew we were on to something that could change the off-road experience for women. He was the inspiration to keep the Rebelle for stock, OEM vehicles. When it came time to lay out the first Rebelle course, Rod was our course director. He and I, along with Tom Heyl and Tech Director Chris Woo, spent days and days pouring over the upper part of the Nevada route, knowing it would set the tone of what would become the longest competitive off-road rally in the lower 48. As it became clear that his health was deteriorating, we would just go drive. Because nothing replaces windshield time with Rod Hall.
I am so thankful for the days spent in Rod's kitchen with him and his wonderful wife Donna encouraging me through the launch of the rally. I'm thankful for our friendship. I'm thankful that he always believed in me. I'm thankful for his encouragement to drive beyond our borders – to see the world from the backroads and off the beaten path. I'm even thankful for all the 5 am text messages because Rod caffeinated early and was ready to go to work!
We will all miss Rod dearly. His stories. His one-liners. His delivery. Our sincerest condolences to the Hall Family and especially Donna, and his beloved granddaughter Shelby. The Rebelle community also thanks Original Rebelle Amy Lerner for her dedication to bring Rod's story to the screen in One More Win. In his honor, donations may be made in his name to the Off-Road Motorsports Hall of Fame.
June Newsletter – Course Surprises, AIRAID Offer, & 2019 Event Info!
Rebelle Rally
2019-06-27T10:40:19-07:00
January 19, 2017 (Reno, NV) – Rebelle Rally Enterprises, owner of the grueling Rebelle Rally, expands the brand by announcing the formalization of Rebelle U, the training arm dedicated to premium level coaching and training experiences for women in the adventure and off-road arena.
Founded by veteran off-road racer, coach, and rally founder Emily Miller, Rebelle U offers 1-4 day driving and navigation classes.  Miller, who has trained over 4,000 people in off-road driving skills, has assembled a team of top, experienced coaches including some of the most respected women in the space. Instructors include Chrissie Beavis, decorated rally navigator and driver, Nena Barlow, 4×4 expert, and Shelby Hall, off-road racer, driving coach and guide at Rod Hall Drive.  Additional coaches will join various programs, including decorated Dakar motorcycle racer and rally navigation coach, Jimmy Lewis. Lewis also serves as the Rebelle Rally Course Director.
After years of experiencing how women respond to automotive-based training, Miller knows that to bring more women into the off-road and automotive space, women's-based programs are key. She assembled her first women's specific off-road training event over a decade ago for female journalists and world-class athletes and has not looked back. "Women love to train, love to learn, and excel in the environments we have created. Bonds are built, barriers are overcome, and memories and skills are instilled for a lifetime."
While classes vary in length, four-day events are the cornerstone to the experiential education. These programs include traditional navigation education, off-road driving skills, combining the skills in checkpoint exercises, sand dune training, mechanical instruction, on-trail troubleshooting, and gear review. Students tent camp and put their skills to the test, while coming back to the campfire to share stories and experiences.
Advanced one and two-day classes focus on specific topics designed for those with a good grasp of basic skills and looking to take things to the next level of proficiency. Rebelle U plans to expand the training component over the next 24 months. And while the program falls under the Rebelle umbrella, the training classes are not designed to teach women how to win the Rebelle rally, but to empower and prepare women to take on vehicle-based adventure. Classes are not exclusive to Rebelle Rally competitors.
To learn more about RebelleU, log on to www.rebelleu.com. To find out more about the Rebelle Rally, go to www.rebellerally.com.
Media Contact:
Kirsten Tiegen
media@rebellerally.com
Rebelle U Launches Women's Training Programs
Rebelle Rally
2020-04-22T17:32:47-07:00
– Words from Rebelle Founder Emily Miller
The Beginning:
I'm a car fanatic.  Growing up with my father, he always had a stack of car magazines next to the fireplace that we would study religiously. As a kid, I was taken to see famous architecture and cars – not standing in ride lines at Disneyland.
After I started my business, Soulside Network, a sports marketing company, I was at the National Automobile Museum in Reno, Nevada for a meeting. It was a typical meeting with lovely people who oversee the late Bill Harrah's car collection – housed within the walls of NAM. Board members were at the table, including a gentleman named Rod Hall. I can say that single meeting would have a major impact on my life.
The meeting that day wasn't necessarily about the collection, but about my tourism authority client's mission to promote the Reno Lake Tahoe region as an adventure destination, with NAM, vehicles, and off-road being amongst those adventures. Perfect combination given my passions for adventure, the outdoors, a lifelong love of cars, and "line picking sports" of skiing, snowboarding, and cycling. I was a fair bit younger, and living my dream, combining my hobbies and passions with business.
Yoda:
So Rod got my cell phone number and immediately began calling, asking me to help him on a couple projects. One – to help him sort out his purchase and revival of the Off-Road Motorsports Hall of Fame. Two – to help his event production company achieve higher vendor status at GM (basically a paperwork process). It began.
Little did I know, at that time Hall was (and is) one of the most winning racers in the history of off-road. Today, at almost 80 years old, he still holds many records including the longest string of consecutive wins (35), racing in every single Baja 1000 since its inception, 23 Baja 1000 class wins, only overall Baja 1000 victory in a stock 4-wheel drive….And the list goes on.
We spent a large amount of time working together, and he was able to observe me tackle a variety of Soulside's projects.  At the time, they were mostly large sporting events for companies such as Red Bull, that usually involved shutting down streets, and plenty of logistical challenges which required a 24/7 work ethic and "never quit" mentality. Not too dissimilar from Rod. We added projects to our list including several multi-dealer off-road events for GM/Hummer, vehicle launches, etc.
During that time, he taught me how to drive off-road, simplifying the 4×4 lessons, and basically just throwing me in and seeing how I fared. I loved it. A vehicle is a piece of equipment just like a pair of skis, a bike, a snowboard. Once you are strapped in, it becomes an extension of your body. One day, on the way to Starbucks, he announced that he had found his new driver for his factory supported off-road racing team. Me. Whoa. He promised to teach me everything I needed to know, but that I would have to learn how to win. But for anyone who knows Rod, the lesson you must learn first is how to finish.
At first, I co-drove for many races, and got to learn from the best. I was put through the paces, and tested. And then I took the left seat. It was not only an honor, it was at once stressful, intimidating and completely reassuring to have him watching over.  He is an absolute stickler for taking care of the car, and puts the fear of God into you for driving too fast (faster than you need to, and faster than the car can handle long term).   It was more pressure than I let on to, as I took the job and his instructions very seriously. I saw it as a huge responsibility to do exactly as my teacher had taught me. He was my Yoda.
Coaching:
While racing, I got to see amazing places that are off the beaten path, as well as learn so much from Rod. The ins and outs of strategy, how to drive by feeling the vehicle, how to take care of a stock 4-wheel drive, throttle control, line choice, learning backroads, trails, Baja, and the desert from the most seasoned veteran I could hope to find. Another perk was to hear hear his amazing stories from an outstanding career, and the one-liners he is so well known for. ….He then asked me to be a demo driver running hot laps for his Michelin/BFGoodrich Light Truck Tire seminars. Before long, given my day job of producing and promoting events, my role expanded to managing the seminars as well as coaching. Our schedule bulked up to two programs per week, 20 plus events per season running 48 people per week – 450-600 per year – through the series. 7 years.
During this time, I couldn't ignore the fact that there were almost no women racing, or participating in the seminars. The classes were for sales managers who sold the product and it was the perfect chance to learn more about the product from hands on experience. We were constantly told the female sales managers, although few in number, posted top results. The only thing I could sort out was the intimidation factor. The microscope. The fear of failure. Who knows, but given the fact that women make up half the population, the numbers didn't make sense. On the other hand, we had plenty of women come to our customer events for the GM/Hummer brand. The women loved the trail drives and coaching. And for the ones that didn't start out driving, before we knew it, they would be in the driver's seat with ear to ear smiles waiting for the next challenge.
So I launched a women's driving event. A one-off bringing top female journalists (not just in automotive) together with top female athletes and put them through the paces we did in a regular driving course. It was a hit. The non-intimidating course, along with the great crew at Rod Hall Events created the right environment for these ladies to not only enjoy the lessons, but excel and immediately improve their competence and confidence. Mission accomplished. Competence and confidence are two attributes that don't just positively apply to driving – but to life.
Fast Forward:
Fast forward a few more years… On my racing bucket list was a series of cross-country rallies in Africa.   A family member had also mentioned a rally for women she had seen in Morocco that I needed to check out. Rod and I figured it would be a perfect chance for me to get some experience with that part of the world. It wasn't a race for speed, and the rules were no outside support, so it wouldn't require a race truck or team. This was a bonus given this was not part of our racing schedule or funded by our sponsors. Racing is a costly sport. So I set about trying to figure out how to go…an extremely difficult task given there were no Americans or British competing, and it was conducted in French.
It was a much more challenging than I expected. The language barrier, the lack of local knowledge, the initial cold shoulder, a vehicle we hadn't driven before, and the list goes on. But with my dear friend and amazing teammate Wendy, we thrived and rolled with it. We made friends, and loved the opportunity to compete with a field of women. They were tough, talented, and undaunted. Trading GPS for a compass and a map, the way adventurers have navigated for centuries was not only refreshing, but added more skills to our quiver.  We continued and then dedicated ourselves to helping promote and train U.S. and Canadian women to compete.
So Why The Rebelle:
Although I love racing….I love my husband, business, people that work for me, my family, traveling, and my sports. So when Hummer closed down, instead of pursuing another ride, I became committed to continuing to help women learn or sharpen their driving and navigation skills. I want to honor my coach mentor, along with honoring the lessons in life that I've learned and continue to learn from wonderful people, places, and experiences, by passing it on to others.  And I absolutely and whole heartedly love watching women fall in love with off-road, test themselves, and grow. The Rebelle is a culmination of this, a combination from a journey across many platforms, competitions, and experiences I've been blessed with. The goal is to build a great competition in the U.S., as well as a great environment and movement, shared by a team that deeply loves off-road, rally, sports, and adventure, and wants women to share this same love.  May they pass it along to others and not try to keep it to themselves!
There are many incredible events and rallies across the globe. Some based on speed, some on points, some on particular challenges, some shortest distance, some for women, some for co-ed, and mostly ones that don't categorize based on gender. Ultimately, I believe most women want to compete in an arena where gender does not dictate classes or outcomes. I know competing against all or almost all-male fields has been good for me and a valuable experience.
Well, if it wasn't specifically for women, the general trend would prevail – it would be almost entirely comprised of men entering, with a team or two of women, and it would do little to create a women's community or an environment where women feel they can thrive and connect with other likeminded women. And in the long run, the ones who compete in motorsports will keep doing so, but many who may have been timid or discouraged might feel much more empowered to take on additional challenges and opportunities beyond the Rebelle.
I've also been asked, "Why not just do an abbreviated course, 3 days so people can make it work with their schedules and stick their toes in." My response? The Rebelle is an event where women can feel proud of their accomplishment, spend time focused on their job, push themselves, and be respected for completing it. That doesn't happen by making it fit in, or sticking a toe in the water. You have to dive in. I've definitely learned that the most rewarding and memorable moments in life are the things you have to work for, stumble, fall, fail, and overcome.
This post is dedicated to my driving mentor Rod, and those who have greatly impacted my life – my inner circle, teammates, colleagues, competitors, and role models.  Thank you!
Journey to the Rebelle
Rebelle Rally
2019-04-04T10:18:33-07:00