Sugar rush: a sudden brief burst of energy supposedly experienced after the consumption of food or drink with a high sugar content. Not to be confused with Sugar High – a team of two determined Original Rebelles who overcame setbacks in last year's rally only return to compete in the Rebelle this year. Don't call it a comeback – this Team Tuesday let's introduce Team Sugar High, Michelle Davis and Andrea Shaffer!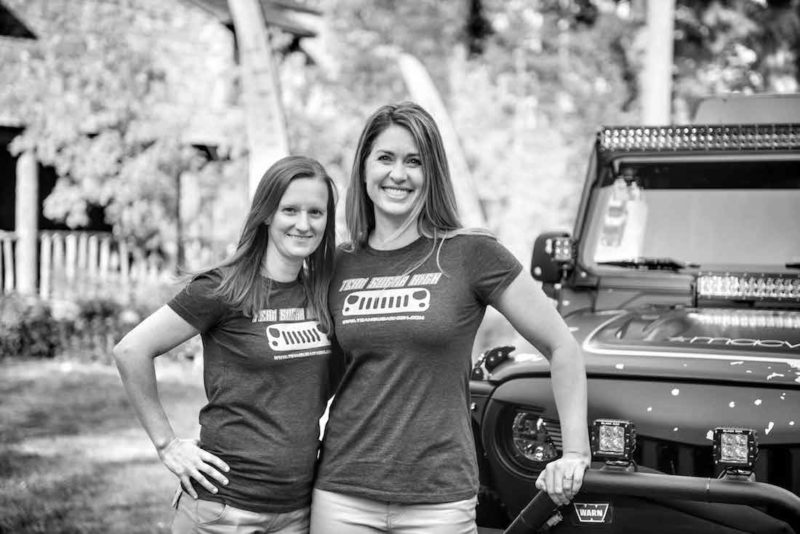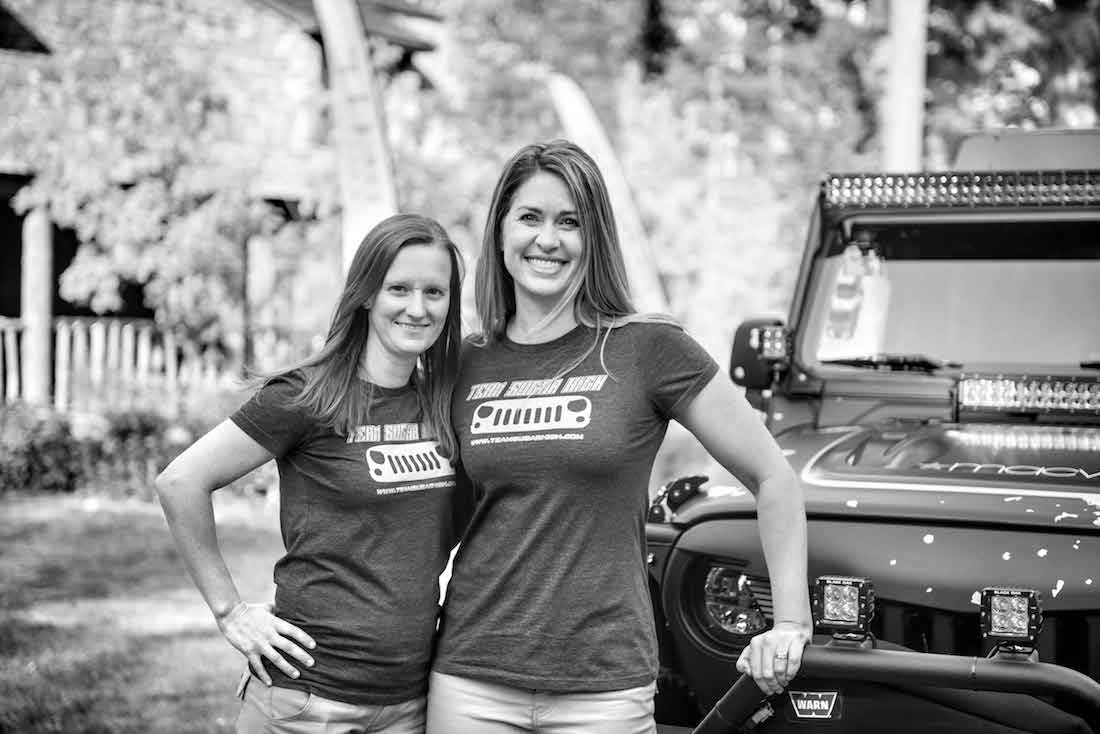 Michelle's hometown is Belgrade, Montana where she currently resides with her husband. Together, they own The Helper Brands and Sugar High Motorsports. As you may have guessed from their team name, Michelle's hobbies include baking, cake sculpting, boxing, and working on her Jeep, appropriately named Sugar High.
Last year, Michelle signed up for the Rebelle not knowing what to expect, and never doing anything like the rally before. And she says hands down, the Rebelle has been her best adventure to date. Why? She loved getting away from the hustle and bustle of life to focus on the outdoors and on other women. She also states it's empowering and pushes you to realize that you are stronger, smarter, and more capable than you ever thought you could be.
"I learned so much about myself in the rally. It was filled with ups and downs for our team as we made a final checkpoint with only seconds to spare one day then crashed in the sand dunes the next. The rest of the rally became a day-to-day adventure of trying to get the Jeep to hold together enough to get us to the finish. It was the most difficult thing I've ever done, but also one of the most rewarding."
Andrea grew up in Henderson, Nevada and currently lives in fabulous Las Vegas! She's a busy stay-at-home mom of three who also runs an Etsy/Amazon shop selling vinyl decals. Andrea also happens to be super passionate about the outdoors – any chance she can get camping, 4 Wheeling or being outside, she takes it.
That said, Andrea loved the Rebelle. The adventure of competing with other women, and doing things beyond her normal comfort level was right up her alley. She also couldn't think of doing it with anyone else but Michelle, whom Andrea met on a Facebook Group just a few months before the rally! When they met, they just clicked, having a ton in common plus a mutual love for the outdoors. In other words, meant to be.
"I cannot wait to come back! I'm really looking forward to challenging myself again this year to do the best I can, while learning more and being a better navigator. Michelle and I had such a great time, despite our crash, and we cannot wait to be back for 2017!" And we can't wait to have them back.