NEWS RELEASE
July 1, 2019 (Reno, NV) – Today,
Rolls-Royce
announced their participation in the 2019 Rebelle Rally. The company will showcase the new Cullinan SUV with experienced competitors and 2018 Rebelle Rally co-champions Emme Hall and Rebecca Donaghe at the helm.
This exciting entry will compete in the CUV Class – comprised of street legal vehicles with unibody construction and two-wheel or all-wheel drive with no transfer case. The Rebelle Rally is open to stock manufacturer vehicles, not tube chassis race cars. Past entries include stock Subarus, Honda Ridgelines,  the Honda Pilot, Jaguar F-PACE, and Porsche Cayennes. Once again the class will not disappoint this year, with a wide range of capable vehicles.
"We applaud Rolls-Royce for believing in the Rebelle Rally as a place to showcase the new Cullinan. We are truly excited about the wide variety of vehicles and teams that participate and prove their competence," noted rally founder and director Emily Miller.
Original Rebelle and automotive journalist Jaclyn Trop wrote about the Rolls-Royce Cullinan in this month's issue of
Fortune Magazine
. One well-said quote from the brand's CEO Torsten Müller-Ötvös, "It's the first Rolls-Royce that looks better dirty."
For the full announcement from Rolls-Royce, click here.
Rolls-Royce Motor Cars Enters the New Cullinan SUV in the 2019 Rebelle Rally
Rebelle Rally
2019-07-01T14:28:11-07:00
Don't let the laughter and smiles of Team 140 fool you. While Emme Hall and Rebecca Donaghe enjoy a good laugh, they are serious competitors who finished on the podium third last year and have their sights set on victory in 2018.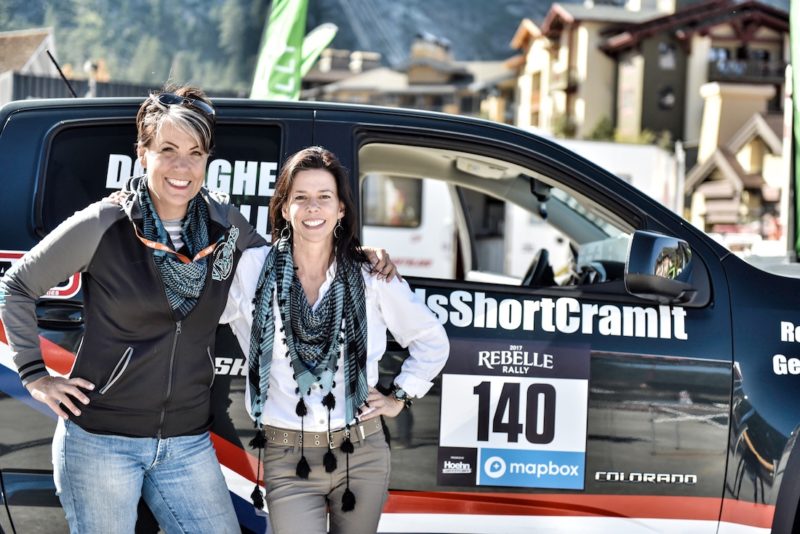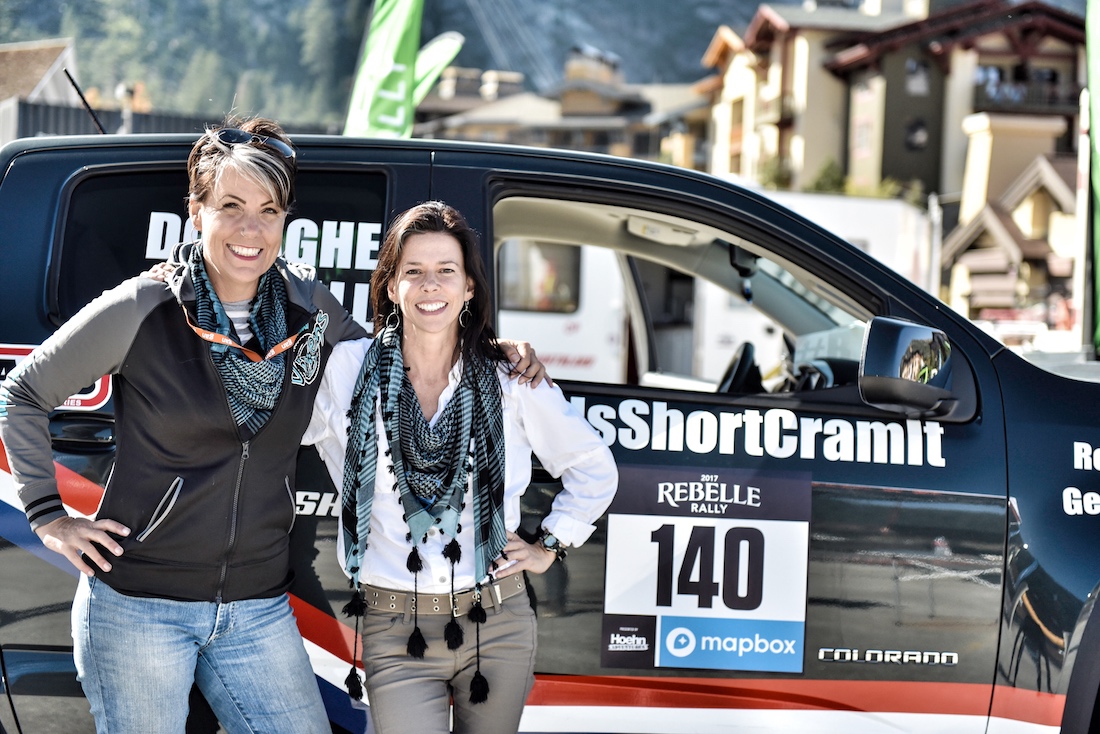 Emme is an automotive journalist fueled by Diet Dr. Pepper who appreciates the street cred she gets from her male colleagues when she tells them she competes in the Rebelle Rally. While she is competitive, Emme is also Zen about the rally. "I don't like to know where we are in the standings, otherwise I'll start second-guessing my choices, and wondering what the other teams are doing. In the Rebelle, as in life, basing your decisions on what you think other people are doing is not the best way to win."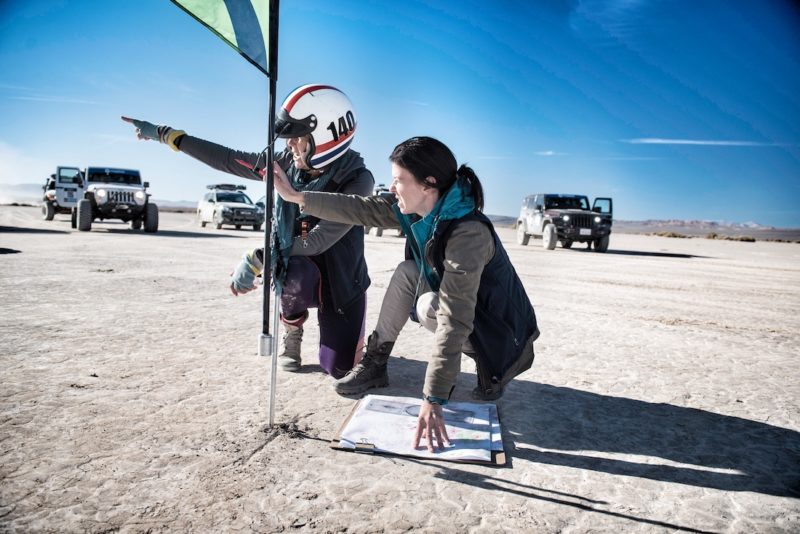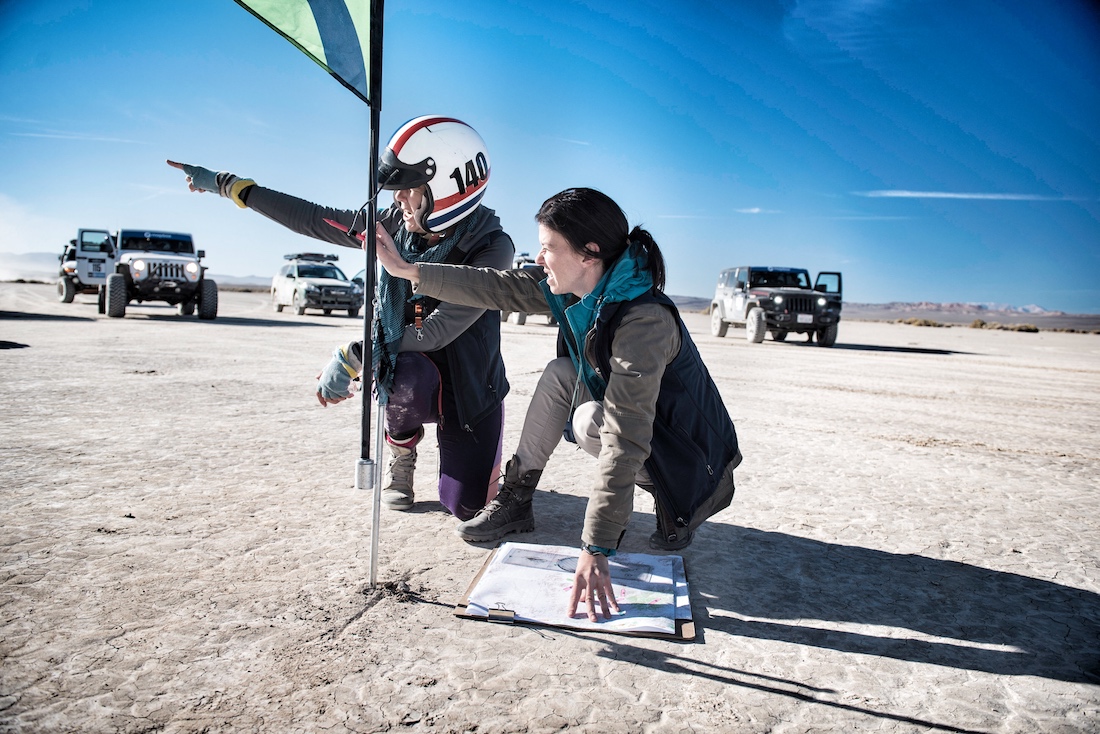 Rebecca is a television producer who's resume includes introducing Jay Leno to navigation and other aspects of the Rebelle Rally. She says "I'm better at throwing away mistakes, better at moving forward with incomplete information, better at correcting course with new information and not holding onto decisions that no longer serve the best way forward," as a result of competing in the Rebelle Rally. "I'm actually terrified of heights, the ocean and being lost. It's why I learned to rock climb, surf and sail, and rally with no tech. My best bucket list items are based on some of my biggest fears."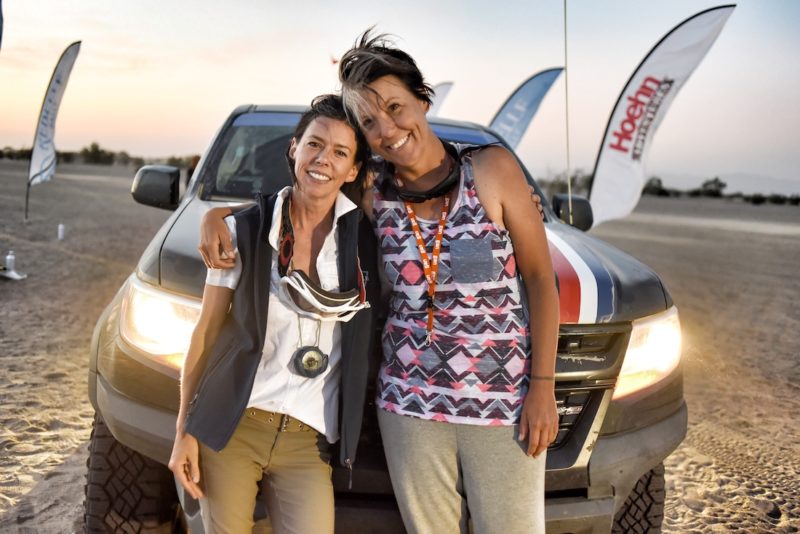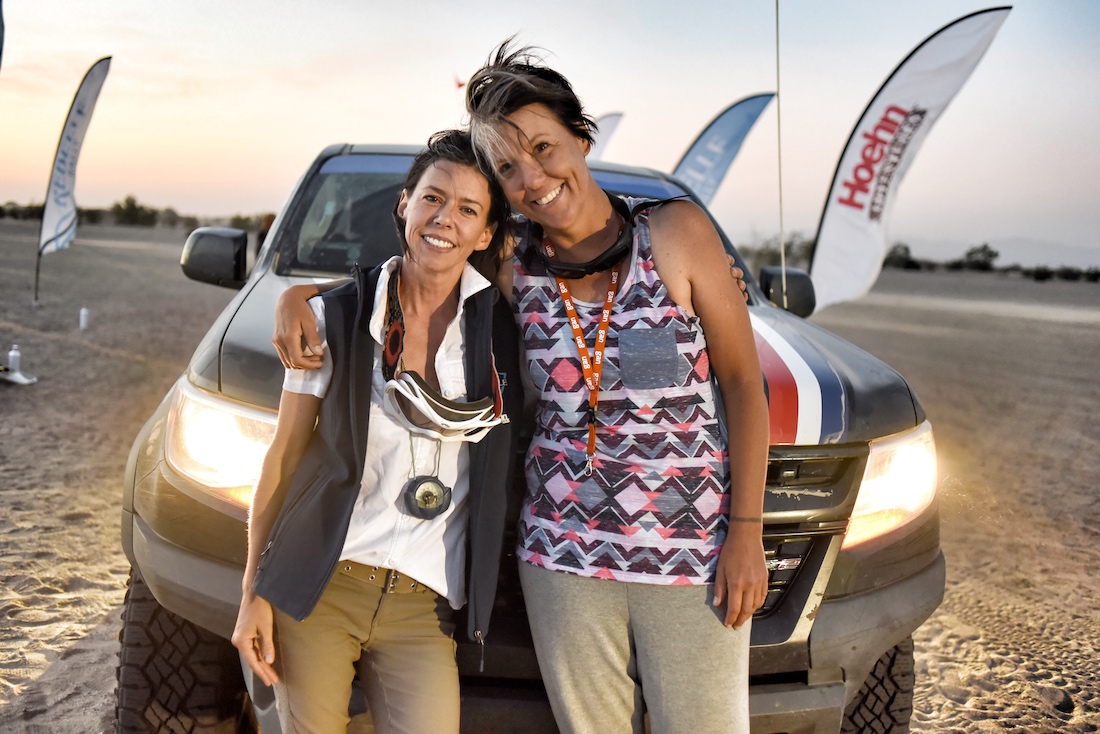 After piloting a pickup truck in 2017, this year the pair will be driving a brand-new Jeep Wrangler JL. As an automotive journalist we expect Emme to thoroughly put the Jeep through its paces, all in the name of product testing. "I have been on countless press trips that have had an off-road element to them, so that the journalists could write about how the vehicle performed in the dirt. The problem is that the off-road course is always set up by the manufacturer for guaranteed success," Emme explained. "It's not real-world testing. By putting a vehicle in the Rebelle, manufacturers get invaluable feedback as to how their vehicles perform off-road."
Team Week 2018: Emme & Rebecca
Rebelle Rally
2018-10-10T16:42:42-07:00
Original Rebelles and 2016 11th hour teammates Emme Hall and Rebecca Donaghe are BACK this year with a score to settle! Repping the team number 140 again, they call themselves Team Anemoiniacs. Their team name is a combination of Anemoi, God of the four directions and the maniacs that they are – or rather, the Anamaniacs that they are! They are returning in an unmodified Chevy Colorado ZR2 and are ready to contest the Bone Stock award.
Emme resides in Oakland and works as an automotive journalist. She can often be found behind the wheel of her 1600 class desert buggy, which she wrenches on herself. One of Emme's favorite aspects of the Rebelle is the pace. "In desert racing we never get a chance to enjoy where we are. In the Rebelle, even though we are super-focused on navigation, I get to look around and appreciate the beauty of the desert." Emme gets zen by sewing, and is currently working on crafting her own custom driving suit.
Navigator Rebecca is originally from Houston, but currently lives in Marina del Rey, where she works as a producer. When asked about her favorite aspect of the Rebelle Rally she said "Challenging myself to learn something new, push my limits, work hard and feel great about leaving nothing on the table – that's what it's all about." Rebecca loves the outdoors, surfing, and sailing. She also enjoys sewing and other activities where she works with her hands, including building furniture, cooking, and playing guitar. Her motto is: "Life is short. Cram it."
These two work great as a team together because Emme appreciates Rebecca's organizational skills and attention to detail, while Rebecca loves how selfless Emme is. "She always cares about how I am doing and makes sure I am taken care." Their skill sets complement each other very well, making them one hell of a team. One thing they both agree on is how liberating it is to unplug for a week and just enjoy the ride. That and laughter, lots of laughter. These two are a couple of maniacs after all!
Team Week: Emme & Rebecca
Rebelle Rally
2017-10-12T04:26:48-07:00