Don't call it a comeback: Team Tuesday has returned with another fierce duo headed to the Rebelle this October!
Thayer Low and Penny Dale are automotive-minded women, and met over Instagram via one common love – Land Rovers. Having competed last year together in Thayer's LR4, they're thrilled to get back into competition mode together in the dirt for the 2019 Rebelle Rally.
Thayer was born in Hawaiian Gardens, California and moved around quite a bit with her family growing up. She now calls Arvada, Colorado home. Thayer is a dedicated mom to two girls (a full time job!), loves to off-road in her spare time, and head off adventuring with her family.
She's excited to use her skills from last year in this year's competition – coming back better prepared and armed with her 2018 experience. Plus with her Land Rover, Thayer feels she's in good hands. "Land Rovers are extremely capable off-road cars that often don't get enough credit. 'Monty' (our third teammate) has a great ride, covers all kinds of terrain, holds everything imaginable, and hauls toddlers on top of that!"
Thayer feels their biggest challenge last year was the dunes – navigating and driving in them. So returning to tackle them is definitely on her to-do list!
Lastly, her favorite thing about the Rebelle? "No technology! And the lifelong friends you make."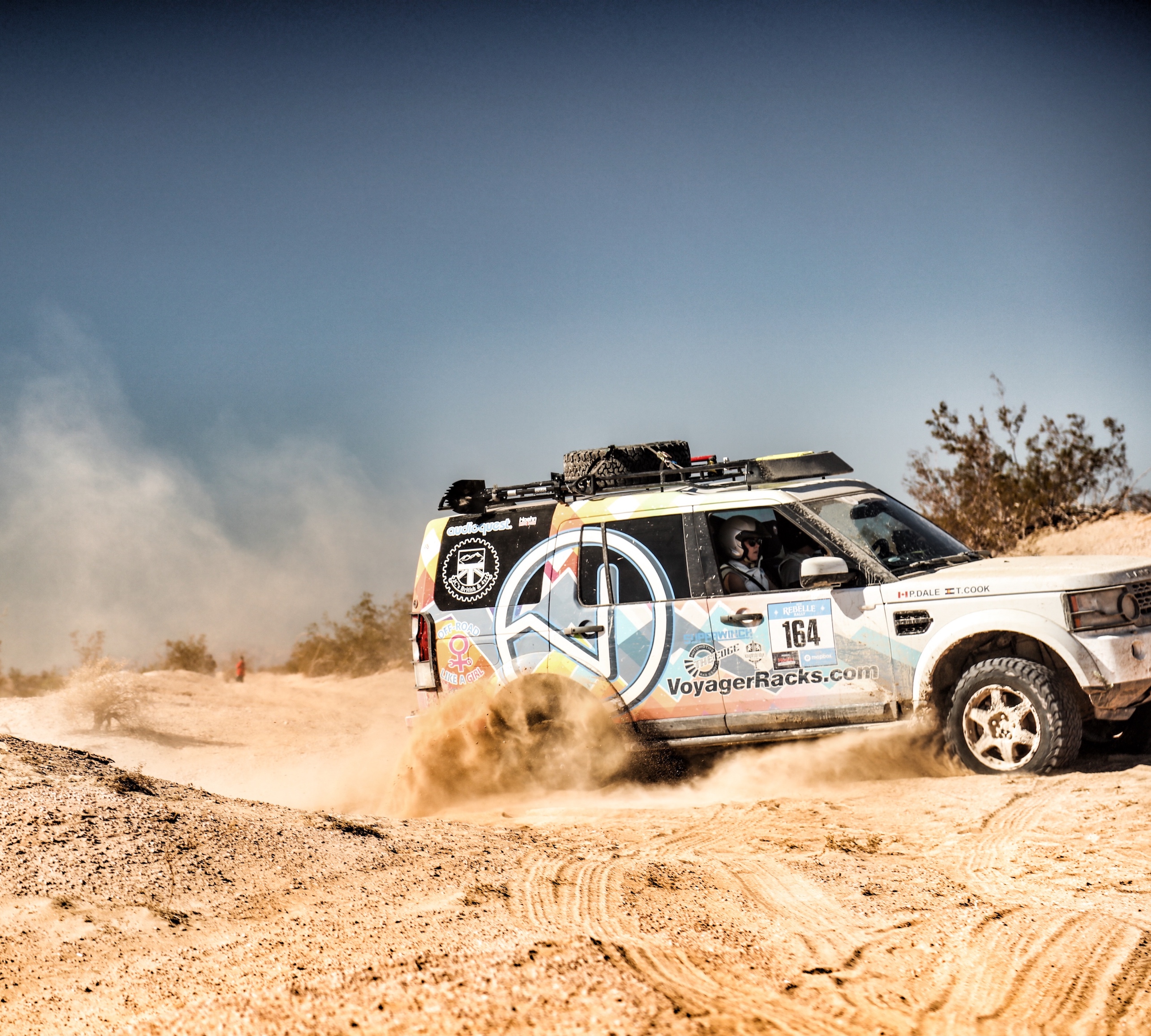 Penny's hometown is Saltspring Island, BC Canada, and she currently resides in Vancouver where she is a registered Interior Designer. And Penny is just as big of a Land Rover fan as Thayer! Her passion for the vehicle stems from her experience driving them.  Like Thayer, she owns an LR4 and calls Land Rovers "incredibly capable and intuitive without aftermarket mods and equally as comfortable." Penny also has a passion for off-road adventures (we don't blame her), and you can also find her doing anything outdoors…at anytime!
Penny had an incredible time last year with her teammate, and mentioned she learned so much about both the competition, and herself. "It's an incredible challenge and environment to test yourself and grow. To do so with so many inspiring women is very special."
The hardest part about last year's rally? "Understanding we can't know everything and learning to give yourself grace when you goof up." And the best part according to Penny? "The camaraderie amidst the competition." 
See you in the dirt, Team #164 Anam Cara!