It's official – we'll be welcoming 2021 teams to the Hoover Dam for Tech Inspection! And given it will be held on the Arizona side, technically the Rebelle will be a 3-state rally for the first time.
The past five years the Rebelle has taken place in the Lake Tahoe area, and we're on the move from one stunning shore to the next. An engineering feat that was a critical component to establishing the American Southwest, there's nothing more impressive than standing on the edge of the Hoover Dam. Opening day of the Rebelle Rally will definitely be one for the books.
And speaking of kicking things off, held right before Tech Inspection is everyone's favorite prep time – Welcome and Rally School at our host hotel, the beautiful Westin in Lake Las Vegas! Teams will review competition format, scoring, penalties, safety, and etiquette amongst other topics. Competitors – please visit the Competitor Zone for instructions to secure a special Rebelle rate at The Westin.
FOLLOW LIVE 
Not competing this year? We've got you covered. Our live show will be back along with live tracking to follow favorite teams in real time. Stay tuned for further information on how to follow.
READY TO CONNECT
We're fired up about Rebelle partner Wagan's latest release, the Lithium Cube – providing us the ability to charge everything – wherever we go.
Being out in the middle of nowhere on the rally or course running comes with its challenges including reliable ways to charge  – hence our excitement about the Lithium Cubes. With three different models to choose from based on needs (are you #vanlife or work to roam?), all provide 120V AC, regulated 12V DC, and both QC3.0 and PD USB power ports. From laptops to phones, cameras, tools, drones, lights, and emergency equipment – everything we need to power is covered. And it's a great feeling.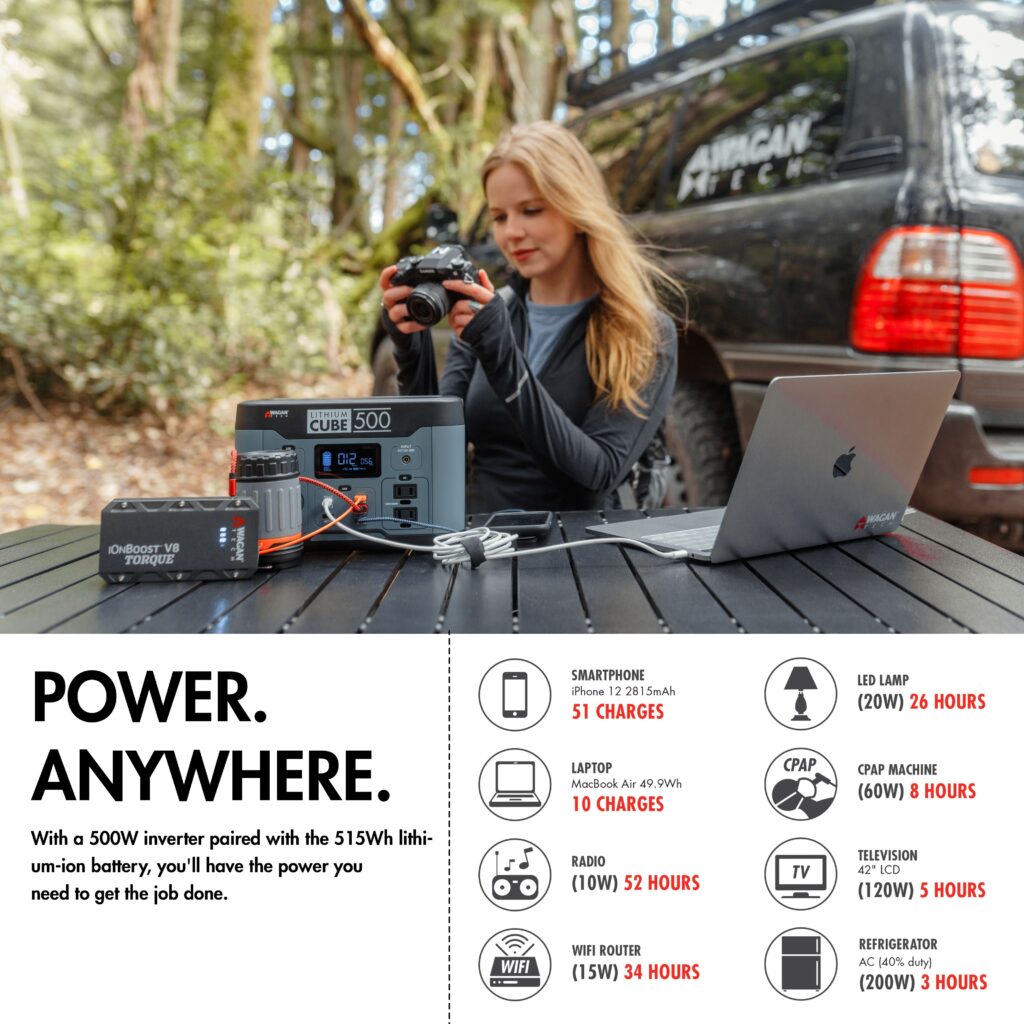 One of the coolest parts is recharging via integrated solar, wind, water turbine, and AC. Utilizing whatever is out there while you're out there. Plenty more details on Wagan's latest product can be found over on their website: wagan.com
And while you're checking out the Cubes, make sure to enter REBELLE21 (case sensitive) upon checkout for 25% off all Lithium Cubes for the next two weeks! Huge thank you Wagan for extending the discount for our audience. We're cannot wait to try these – we predict our crew will be lining up at basecamp to use them!
HOW TO REBELLE IS BACK!
Are you interested in competing in the 2022 Rebelle Rally or beyond? Join us for our next How to Rebelle Zoom session with Founder Emily Miller!
WHEN: Tuesday, July 27th @5pm PDT
HOW: SIGN UP HERE. Upon registration, an email will be sent with log-in information.
We will review everything from how to get started, sponsorship tips, layout of the competition, gearing up, and more –  with a Q&A to follow so bring your questions!