And they're off! Day 1 of the Rebelle is in the books.
The first scored day of the Rebelle Rally covered the high desert chaparral, rugged mountains, and sweeping valleys of the rural Nevada landscape. Day 1 started with a short Rebelle Enduro Challenge, where the women are required to follow a roadbook while maintain a prescribed speed. From there the teams had to break out their maps and compasses in an effort to find various checkpoints. Devoid of GPS, cell phones, and all technology, the competitors tested their navigation skills in and around the living ghost towns of Belmont and Manhattan. These historic mining towns serve as a reminder of the silver boom that Nevada enjoyed in 1867. Five years later all but the hardiest of residents had left these two communities, giving the competitors a taste of the Old West.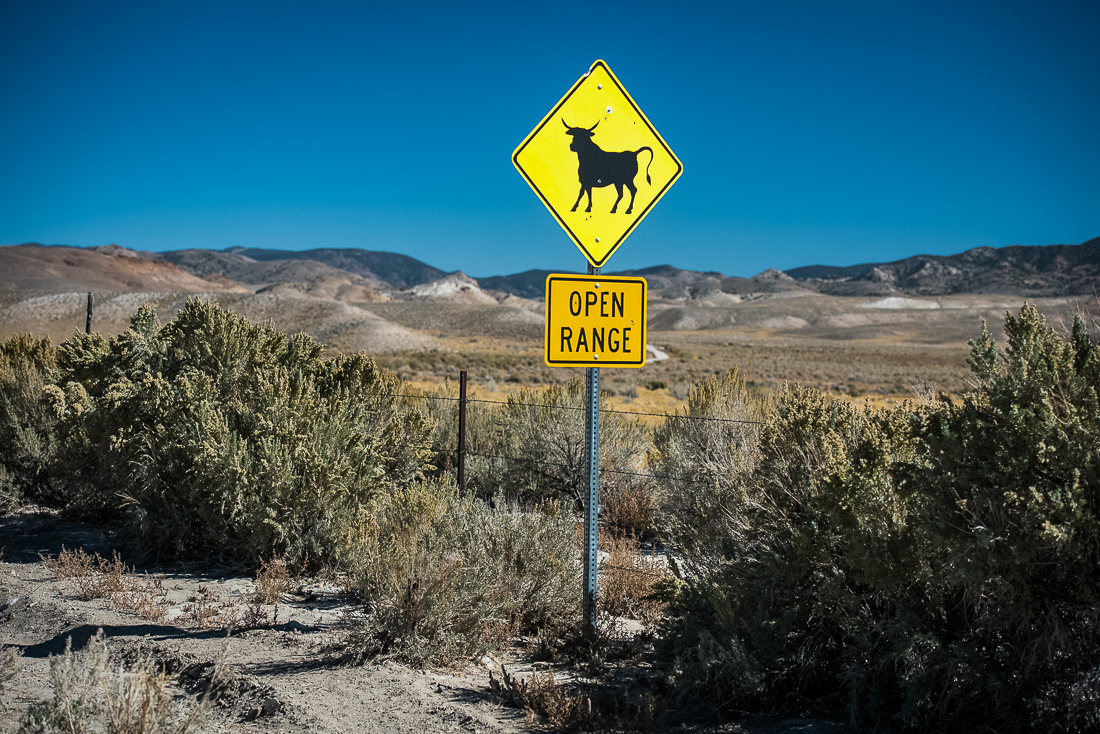 Nena Barlow and Chris Mayne of Team Four Corners (#129) were first off the line in their Ram Power Wagon, and when the dust settled, the team was tied for first place in the 4×4 Class with Kaleigh Hotchkiss and Teralin Petereit of Team Blondetourage (#125) in their Jeep Wrangler TJ. "We made a last minute decision for Teralin to navigate and me to drive," Hotchkiss revealed. "We were uncertain because I navigated last year and won, but everything clicked today." Both teams identified the checkpoints with a 97% accuracy, putting them just ahead of Team Anemoniacs (#140) and Team Jucy (#152). In the Crossover class, Meli Barrett and Sabrina Howells (#204) put their Honda Ridgeline in an early lead over their Team Hoehn Adventures teammates Jaimy Grigsby and Lori Arterburn (#203) in a Jaguar F-Pace.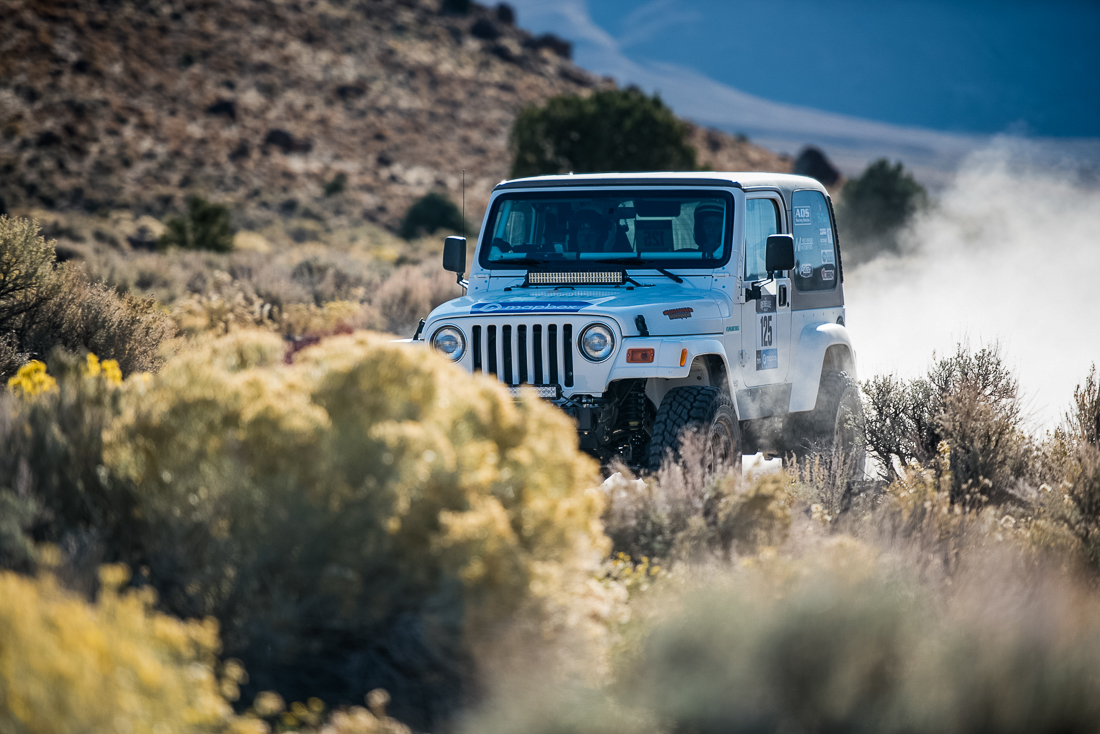 By the time the ladies returned to Base Camp both fuel tanks and stomachs were on empty. "We had to stop for road construction and I shut off the engine," Thuy Davis of Team Dandelion Adventures (#156) shared. "I thought we might have to push the Jeep into camp!" After refueling their vehicles and placing them in impound for the night, the competitors enjoyed Cornish game hens and roasted potatoes with rosemary prepared by Chef Drew Deckman and his staff. Those with a sweet tooth were satisfied by fresh carrot cake by Deanna's Gluten Free before washing their dishes. "Minimizing impact is more than just a slogan," Rebelle founder Emily Miller noted. "All participants are washing their dishes rather than using disposable plates, and our water tank allows them to refill their Corkcicle canteens rather than consuming water from scores of plastic bottles."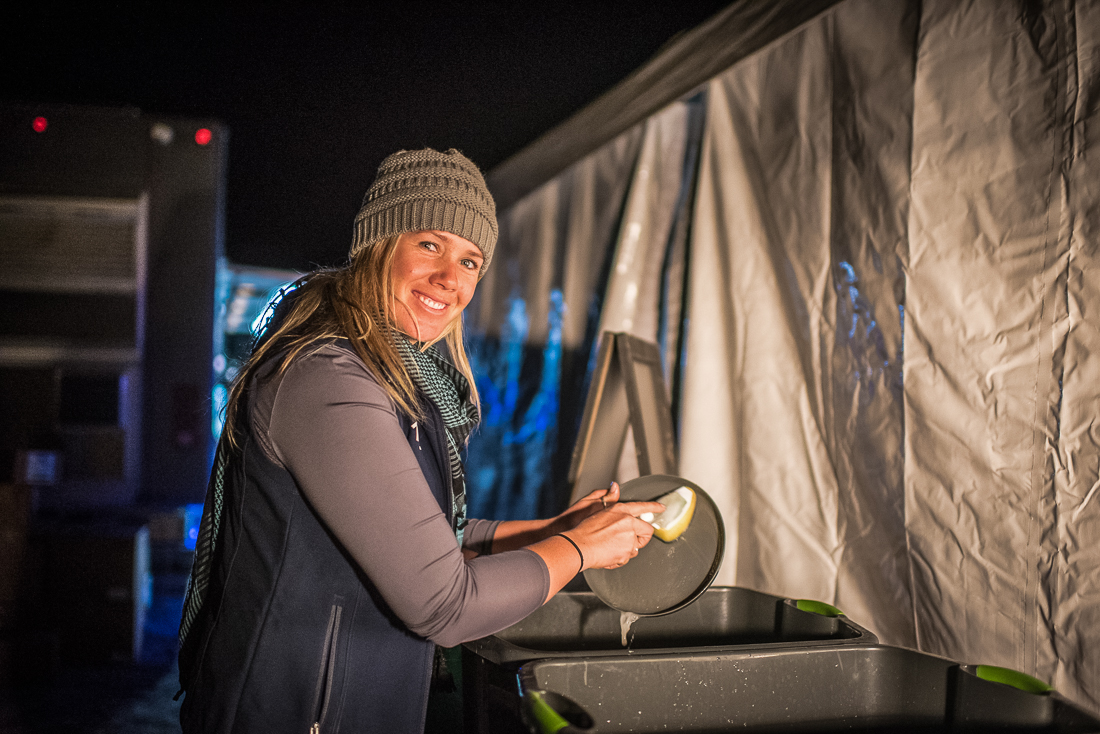 Day 2 will ramp up the challenge of the event, with less visible landmarks to aid navigation. Nena Barlow and Chris Mayne (#129) will be first off the line again on Sunday. Starting order is determined each day via random draw, not finish order, and Team Four Corners (#129) has drawn the number one slot for two days in a row. Precise navigation and driving skills are critical for success at the Rebelle Rally, but a little luck never hurts. Competition will resume at 7 AM, with live tracking at rebellerally.com/live-tracking.