The competition heats up.
Sunday marked Day 2 of Rebelle Rally competition, with teams embarking out to the playa – this isn't Burning Man though. The women of the Rebelle crossed Kibby Dry Lake, one of the numerous dry lake beds that endure as remnants of the Great Basin that once spanned across Nevada all the way to the Great Salt Lake. The course required teams to travel in a large figure eight; stopping to mark checkpoints along the way that they had plotted with their maps and compasses. Not every team did the two loops in the same order, which minimizes the ability to play follow the leader in the rally.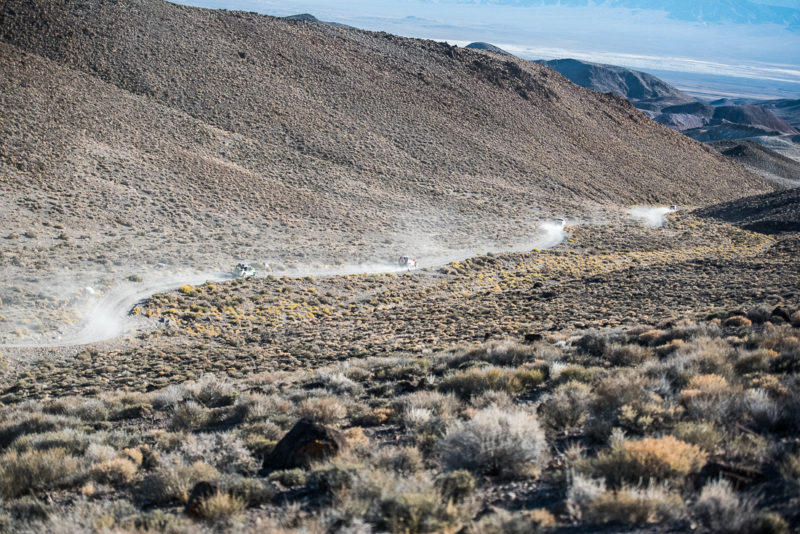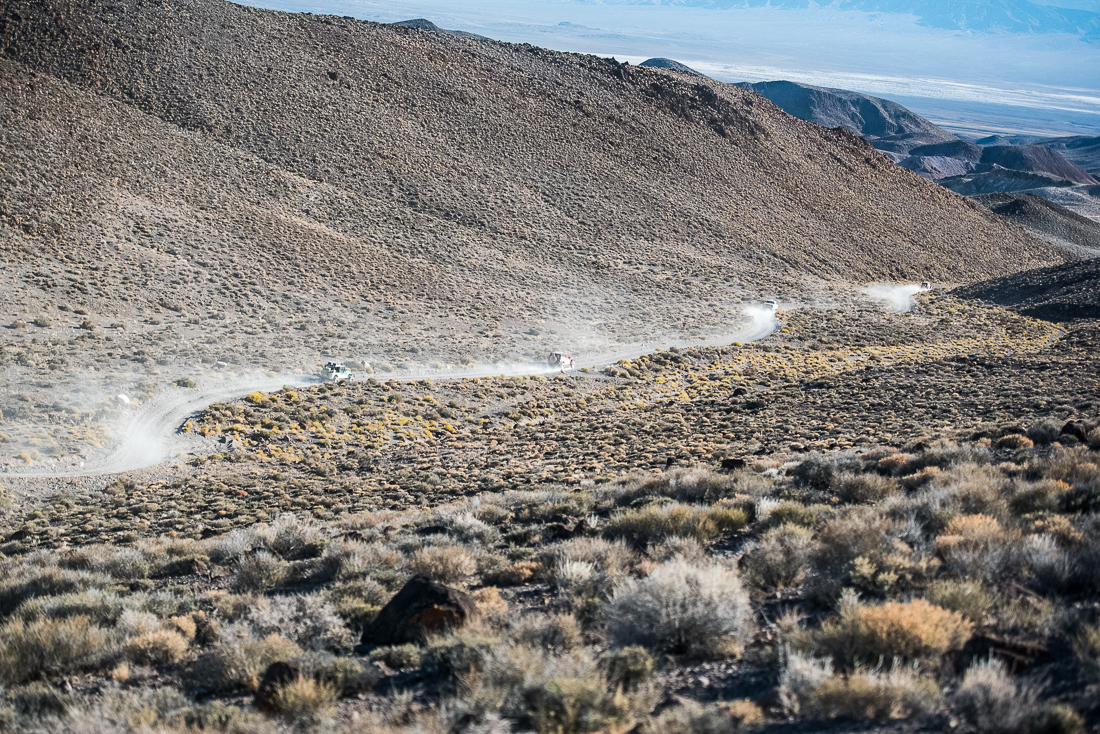 Contrasting with the wide-open playa were several mountain passes and rocky, technical terrain that challenged both competitors and their vehicles.  Patience was rewarded in these sections and Team Hoehn Adventures (#109) capitalized with the highest score of the day, earning 168 out of 175 possible points.  "Everything was just clicking for Susie and I," Jo Hannah Hoehn commented at the end of the day. This moved the team up in the standings, however Team Four Corners (#129) and Team Blondetourage (#125) remain tied for first in the overall standings.  Team Clearwater Designs (#115) moved up to third place overall, with Canadians Michelle Laframboise and Elise Racette now leading the five teams vying for the International Cup.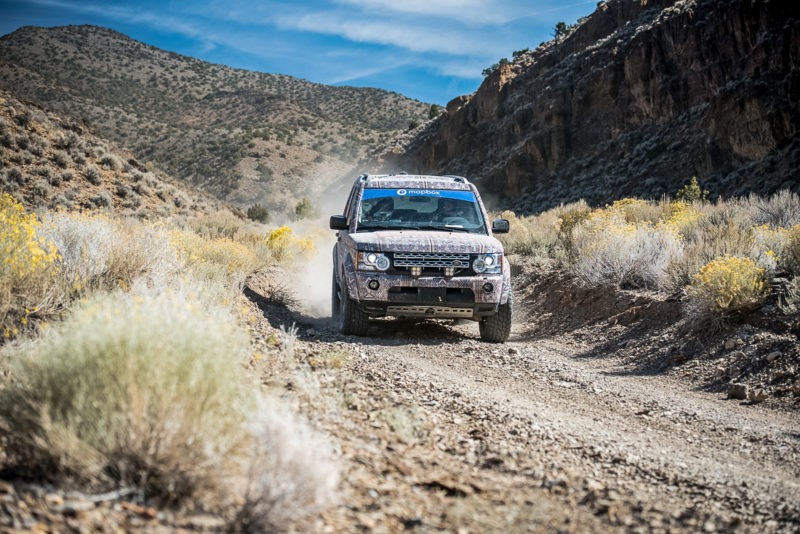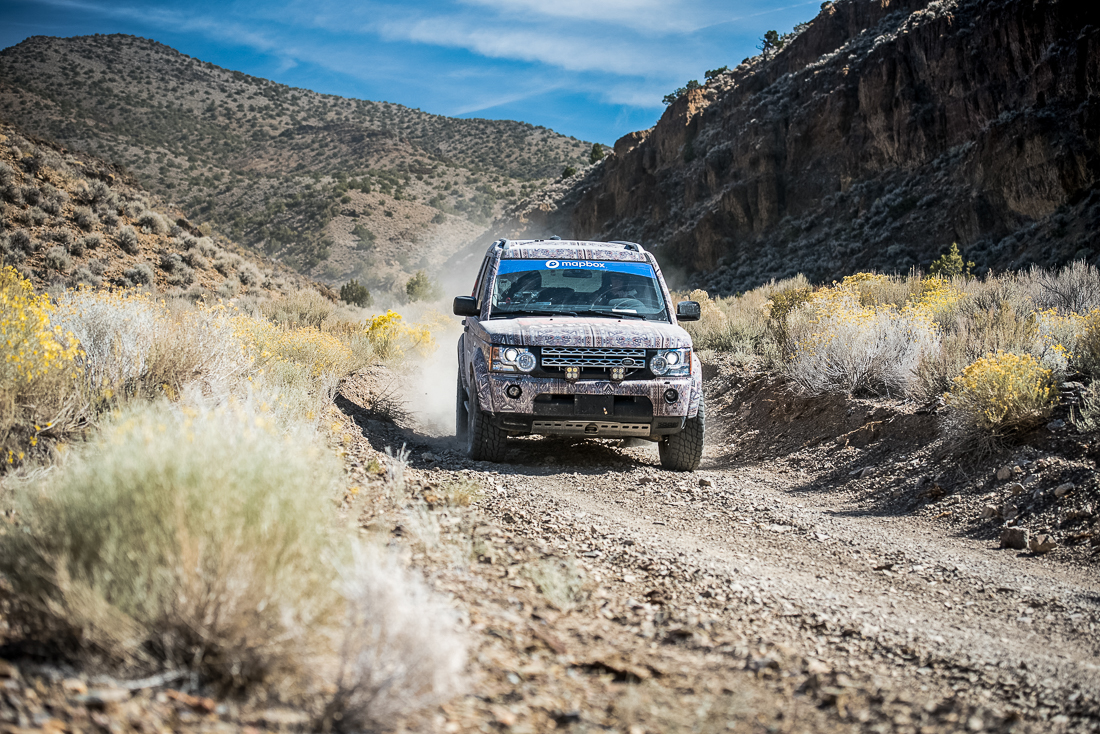 Day 2 ramped up the navigation and driving challenges, giving competitors 12 hours to complete the 16 checkpoints (CPs) scattered throughout the Monte Cristo Mountains.  The first teams were back to Base Camp in as little as 9 hours, however Team Rebelle Angels (#155) used up their entire allotted time in an effort to reach as many CPs as possible.  Melanie Baudin is new to navigation, but Syndiely Wade is an experienced rally veteran.  The two women methodically picked off checkpoints throughout the day and were rewarded with a bump up to fourth place in the overall standings. In the Crossover class, Meli Barrett and Sabrina Howells (#204) maintained their lead over Team Hoehn Adventures teammates, Jaimy Grigsby and Lori Arterburn (#203).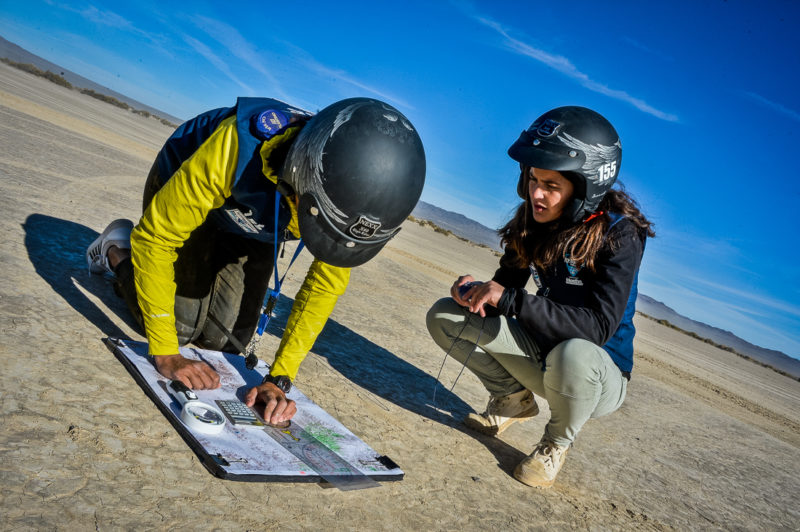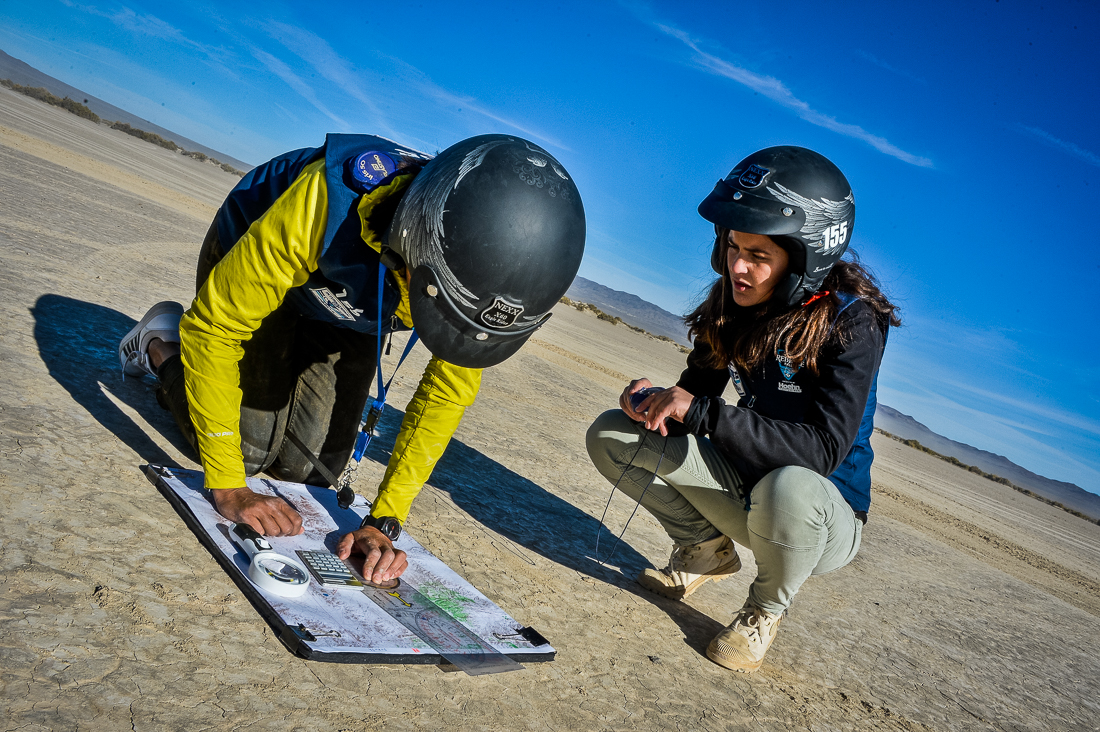 Omada Adventures (#116) will be first off the line on Monday as the course winds south through Silver Peak and Goldfield, Nevada before crossing into California, where the first dune section of the course awaits.  Day 3 will also mark the first half of a marathon stage, where the women will be camping on their own without the luxuries of Base Camp.  The night will be spent in camaraderie over Mountain Housedinners and Meals Ready to Eat (MREs) under the stars before departing deeper into the dunes. Competition will resume at 7 AM, with live tracking at rebellerally.com/live-tracking.