Out of the field and into the city.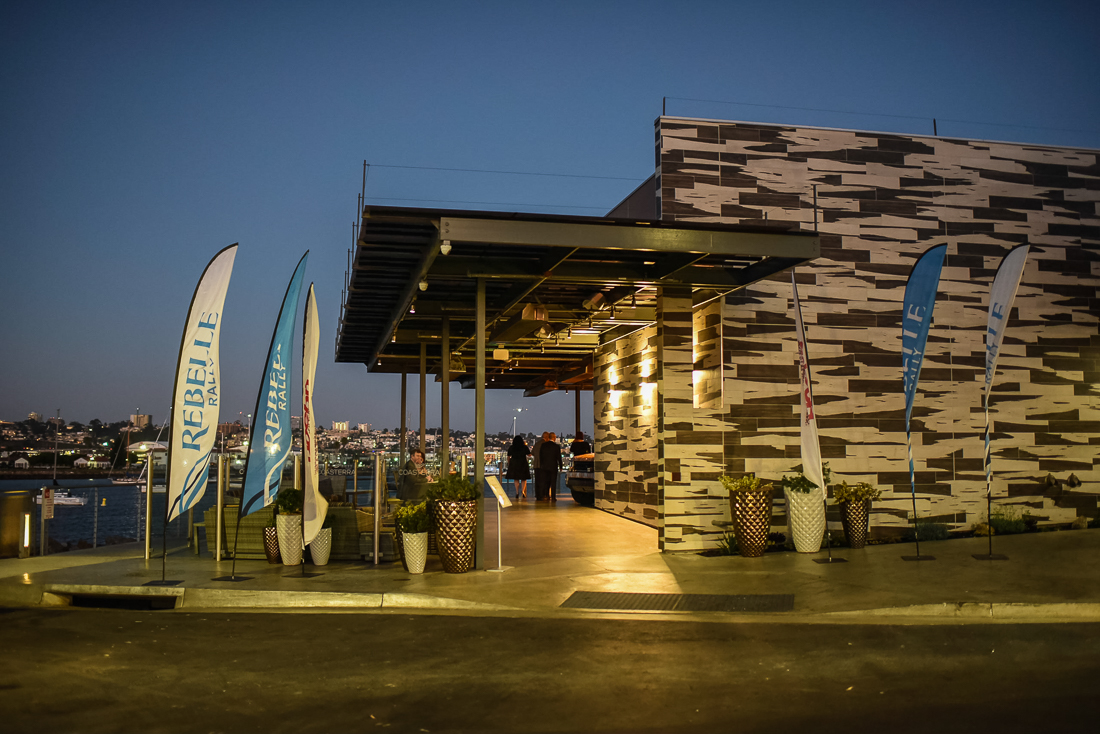 Rebelle Rally competitors returned to the reality of cell phones, emails, and traffic on Saturday after seven days of intense competition in remote corners of Nevada and California.  The return to normal life also reconnected them with their families and old friends as they reacclimated along the San Diego coastline at the Sheraton Hotel and Marina.  On Saturday evening, friends new and old celebrated the completion of the rally at the nearby Coasterra restaurant on Harbor Island, with the stunning downtown San Diego skyline in the background.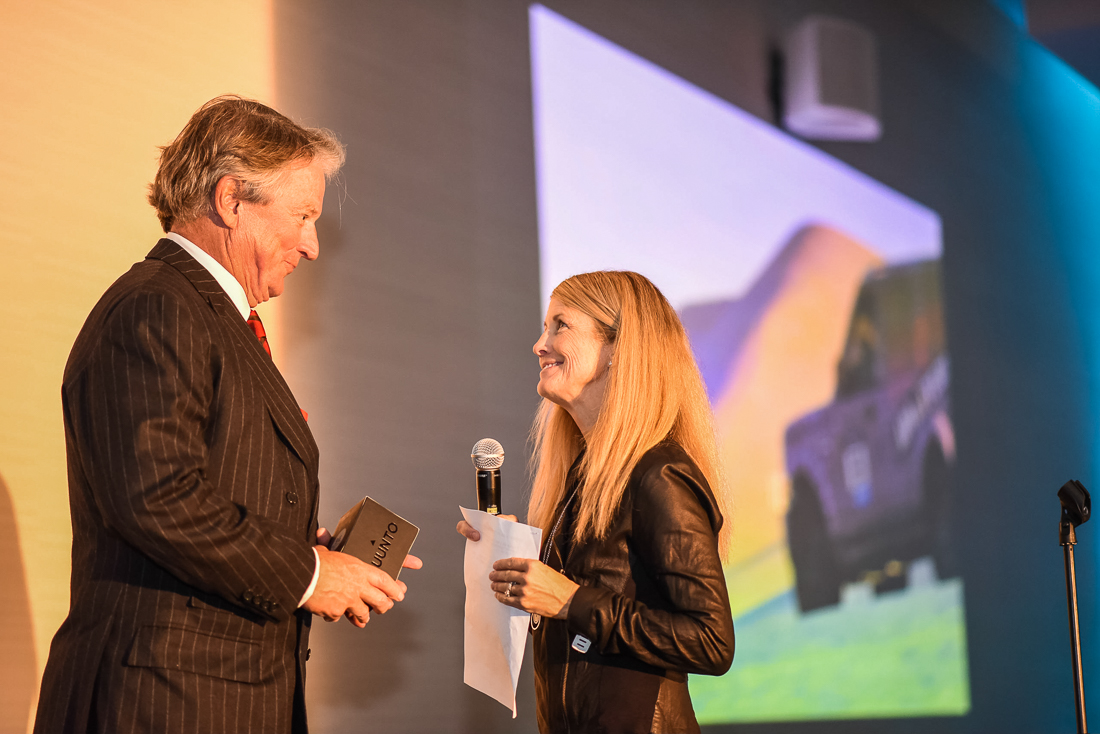 The women shed their bandanas and boots (and their old selves!) for dresses and heels.  During dinner,Vigil Films set the tone for the evening with their powerful video that perfectly captured the essence of the Rebelle Rally.  Emily Miller (Rebelle founder) and Bob Hoehn (owner of presenting sponsor Hoehn Adventures) both addressed the crowd. Their rousing speeches thanked all the competitors, staff, and sponsors for believing in Miller's vision and bringing the innovative driving and navigation rally to life.  "Last year we silenced all of the doubters," Miller noted, "and this year we applied what we learned from year one to make the Rebelle Rally truly world class."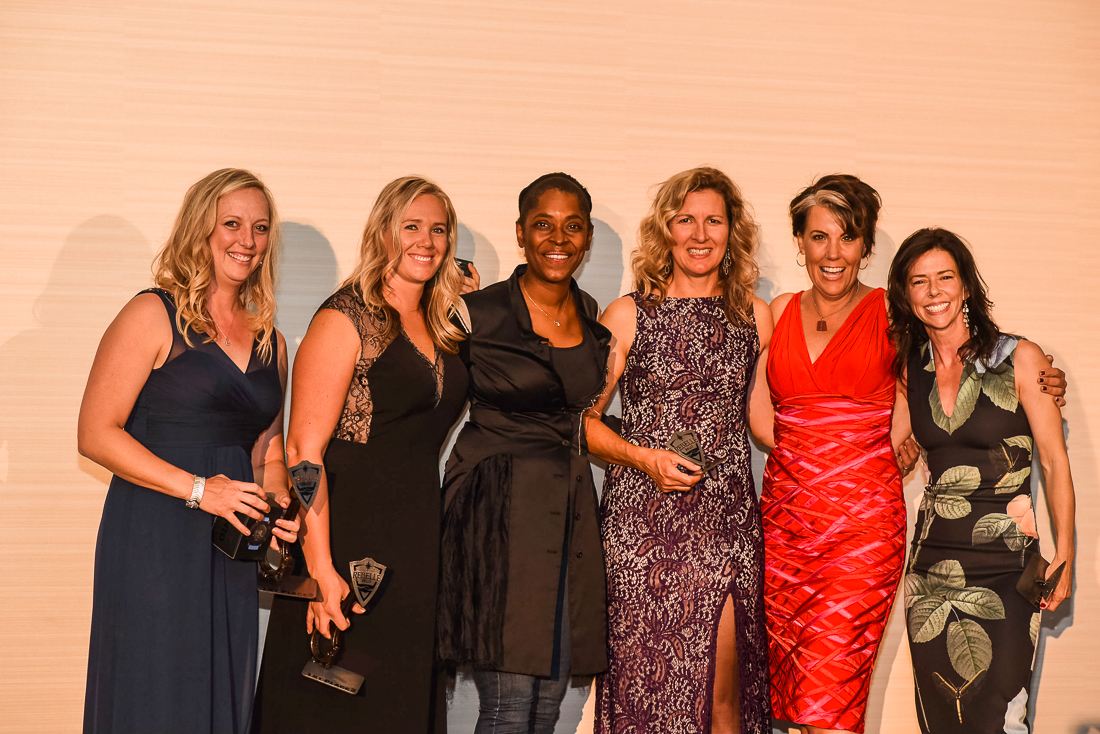 36 teams from 12 states and 5 different countries participated in the event, with Kaleigh Hotchkiss and Teralin Petereit of Team Blondetourage (#125) awarded for top honors in the 4×4 Class.  In the Crossover Class, Jaimy Grigsby and Lori Arterburn brought the hardware home for Team Hoehn Adventures (#203) in their Jaguar F-Pace.  Complete results for both classes can be found here.  Nena Barlow of Team 4 Corners (#129) earned Ram the coveted Bone Stock Award for the second year in a row, this year piloting a Power Wagon with Chris Mayne navigating.  The International Cup heads north to Canada this year with Michelle Laframboise and Elise Racette of Team ClearWater Designs (#115), along with a $2,500 donation in their team's name to Cystic Fibrosis Canada.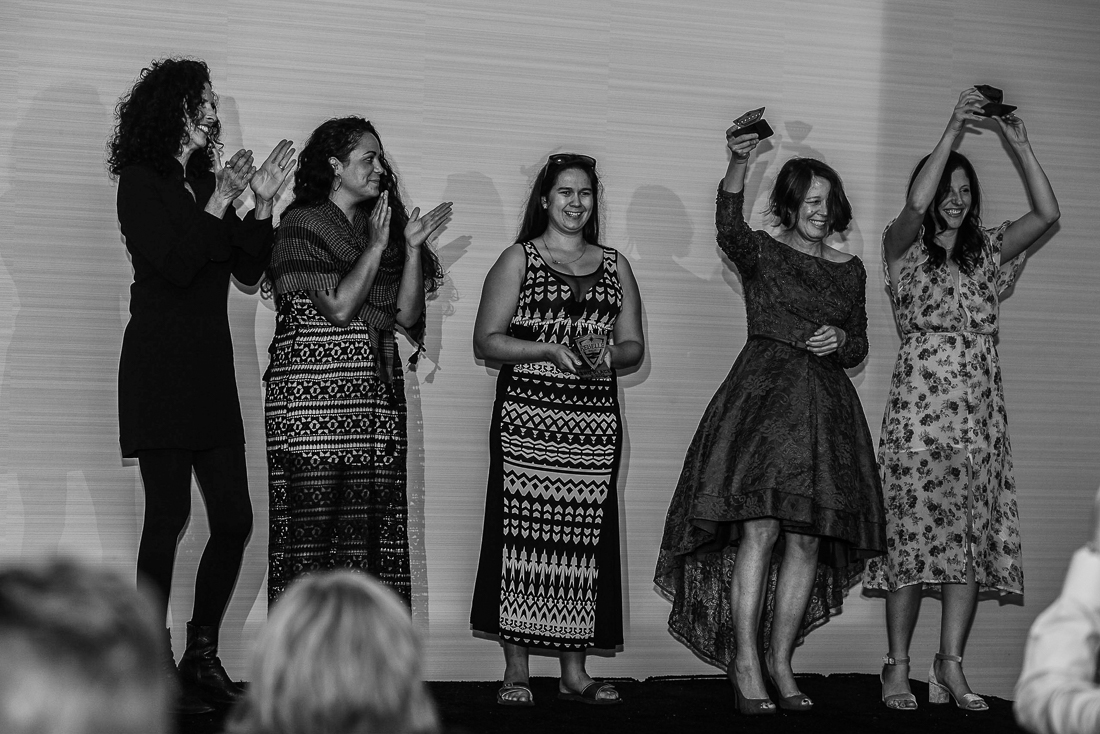 The Senegalese/French Rebelle Angels (#155) of Syndiely Wade and Melanie Baudin earned the Team Spirit Award for repeatedly prioritizing assistance to their fellow competitors ahead of their own score.  Most notably, the Rebelle Angels towed the Honda Ridgeline of Team Hoehn Adventures' (#204) Meli Barrett and Sabrina Howells several kilometers back to Base Camp, sacrificing their position in the standings in the process.  $5,000 will be donated to Make-a-Wish France in the name of Wade and Baudin for the selfless acts that earned them the award and admiration from their peers.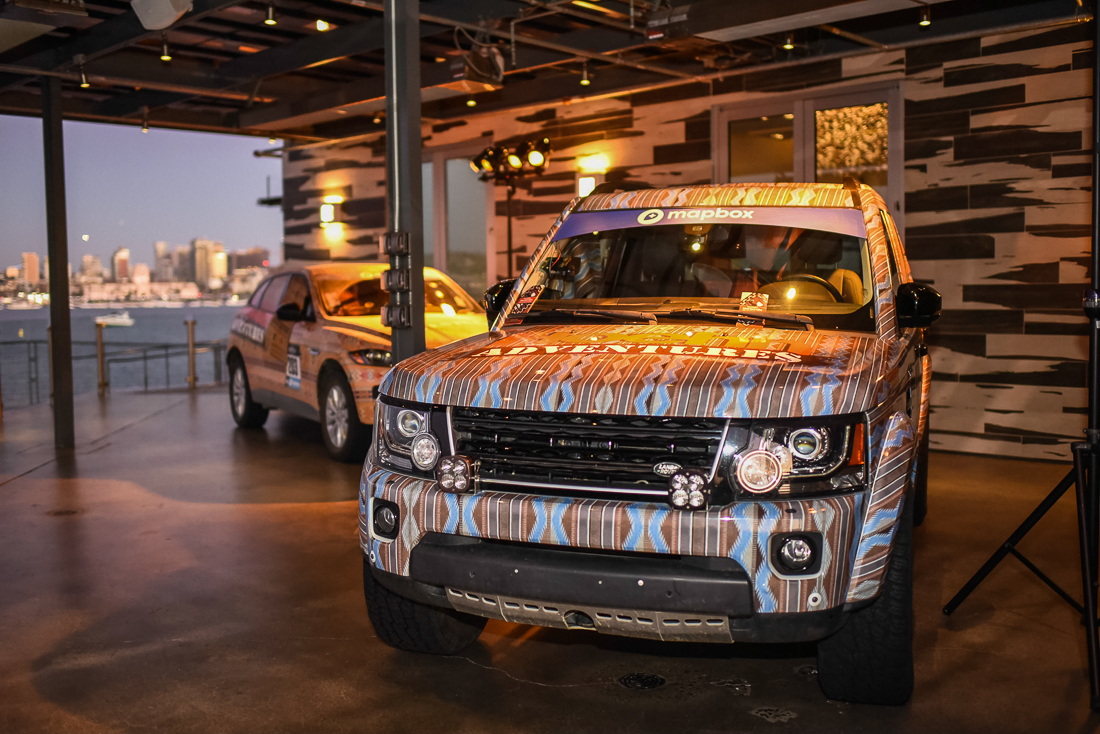 While chatting with spouses and sponsors, every competitor we overheard agreed that the Rebelle Rally was a life-changing experience.  "This is part of my identity now; who I am," explained successful architecture photographer Kristian Vockler of Team Fast N Curious (#145).  "I plan to come back every year… forever!" Start planning for the 2018 Rebelle Rally now, dates will be announced soon!
[fusion_youtube id="https://www.youtube.com/watch?v=glu5Gjhm4OM&feature=youtu.be" width="1100″ height="734″ autoplay="false" api_params="" hide_on_mobile="small-visibility,medium-visibility,large-visibility" class=""][/fusion_youtube]