Rebelle Rally Field Update
Tech Inspection
Lake Tahoe, CA
Now in its fifth year, the Rebelle Rally is a driving and navigation rally that spans over ten days and 1,500 miles across the wilds of Nevada and California, making it the longest competitive off-road navigation rally in the United States. Teams from around North America have converged at Valhalla to take part in the annual rally. Not just part of Norse mythology, Valhalla is an actual historic venue on the shores of Lake Tahoe where technical inspection took place in the wide expanses of the property grounds, with teams entering one at a time at specific intervals to receive their Iridium satellite phones, Yellow Brick trackers, and to apply team numbers to their vehicles. The Yellow Brick trackers allow live tracking of team positions on course, and this year promises live daily commentary as well from hosts Katy Kunkel and Matthew Johnson at Live.
The event once again starts on the shores of beautiful Lake Tahoe and ends in the sprawling Imperial Sand Dunes, but the route is entirely new to challenge the 36 teams. Rebelle Rally founder Emily Miller and Course Director Jimmy Lewis have spent years working tirelessly with national, state, and local agencies in order to access the areas used in the rally. "The dedication of our staff and the actions of our teams are the only way this is possible," Miller explained.
Thirty-six teams are split between the 4×4 and X-Cross classes, with champions crowned in both classes. Competitors are vying for a free entry for the 2021 rally, customized Rebelle Suunto compasses and, of course, bragging rights. Additionally, there are special designations for Bone Stock, Rookie of the Year, International Cup, 4040, Team Spirit, and Electrified. The Team Spirit Award is given to the team that displays the best attitude, helps others, and defines the Rebelle spirit, as selected by their fellow competitors. It is searching for solutions, proving encouragement and treating others with respect and enthusiasm, which ultimately results in fostering a spirited competitive climate. This team will have $5,000 donated to their selected charity in their name.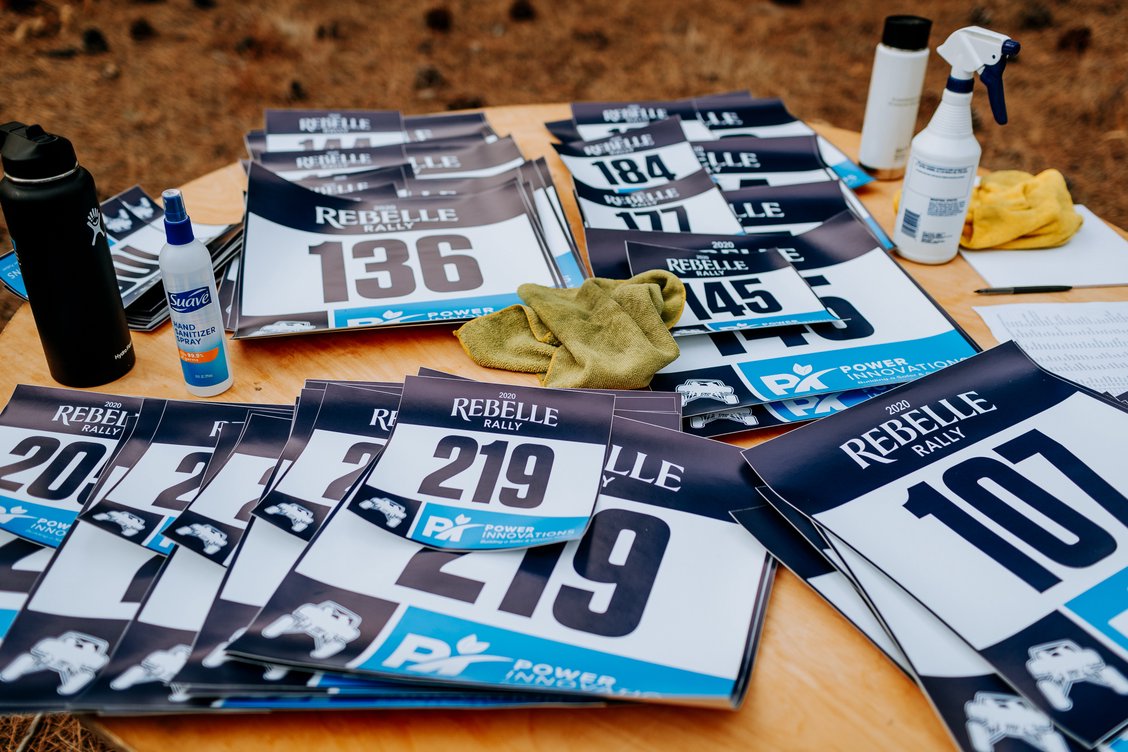 As the name implies, the Bone Stock Award is for the best finisher in a vehicle that is exactly as delivered from the factory. All parts must be OEM (Original Equipment Manufacturer). No modifications are allowed beyond aftermarket wheels and tires. The Rebelle Rally has become a proving ground for OEMs, with factory entries from nine manufacturers this year including Jeep, Ford, Lexus, Mitsubishi, Kia, Nissan, Infiniti, Ram, and Rivian.
The Electrified Designation is new for 2020, an authentic challenge for electric (EV), plug-in hybrid electric vehicles (PHEV), and hybrids. The EV and PHEV teams do not compete in a separate class, but directly in their intended class with allowances for on course rapid charging. 2020 is designed as a test of the program with a limited number of vehicles debuting from Rivian and Mitsubishi. The Rebelle Rally is partnered with Power Innovations, the industry leader in the development and deployment of consumer and corporate green power solutions, to provide on-course BEV 175 KW fast charging for the Electrified vehicles and hydrogen fuel cells to power the remote base camps.
Daily Tech Tip – How Is The Rebelle Managing The Pandemic?
If someone were to design an off-road event from scratch to operate in the COVID era, it would likely look a lot like the Rebelle Rally.
We have tested all competitors and staff through Orca Health.
We are following CDC guidelines and recommendations.
We have examined all areas of the rally to remove crowding issues and create best practices.
We are a small, outdoor, remote event with no spectators allowed.
We are self-contained to prevent community contact.
SPONSOR HIGHLIGHT – Power Innovations
When looking for a partner to power Rebelle Base Camps and Electrified vehicles, the choice was an easy one. Power Innovations has been reliably delivering power management and custom integration services and renewable energy solutions for over two decades. Their technology ensures that critical industries stay up and running when disaster strikes, so powering our remote operations wasn't an issue. Their innovative hydrogen fuel cell solutions are a huge leap towards a greener and more economically independent future. "We have a history of accepting challenges that have never been done before – things that a lot of people classify as unrealistic. These challenges push us as individuals and as a company to do hard things. Challenges that will make a positive difference for us all. This challenge should help us all rethink the possibilities of BEV and H2 as we commit to a green future without limits," noted Robert Mount, President and CEO of Power Innovations. When power matters the most, people rely on Power Innovations.
About the Rebelle Rally
Blending the love of driving with the ultimate challenge of precise navigation, the Rebelle is the first women's off-road navigational rally raid event in the United States. Crafted to test a variety of skills over eight days of competition, it is not a race for speed, but rather a unique and demanding event based on the elements of headings, hidden checkpoints, time, and distance using maps, compass, and roadbook. No GPS, cell phones, or other electronic devices are allowed as teams navigate to the checkpoints.