If you don't know MAXTRAX and know off-road, then you should know MAXTRAX. And if you don't know off-road, you should still know MAXTRAX. A vehicle recovery device crafted and built specifically for the rigors of the sand, dirt, snow, mud, and everything else the great outdoors has to offer our 4 wheels, MAXTRAX thrives in challenging conditions and we don't leave home without them. So as a global adventurer and skilled driver, we couldn't wait to catch up with Brad and get the inside scoop on what makes the company, brand, and man behind it all tick.

RR: How long have you been in off-road?
McCarthy: I bought my first 4WD, an Ex-Australian Army Land Rover Series III back in 1988 after the Ford hatchback I was driving was struggling to get to the places I wanted to explore. My entry into the commercial side of the off-road world came in 1999 when I wrote and self-published my first 4WD Guide Book, Dirty Weekends in South East Queensland.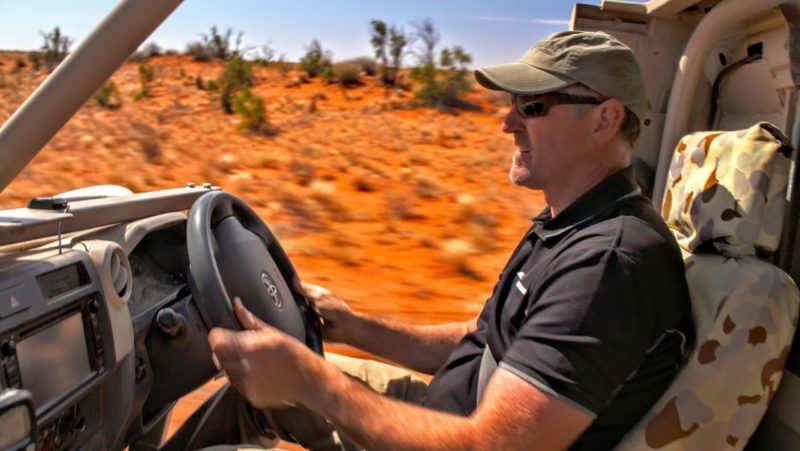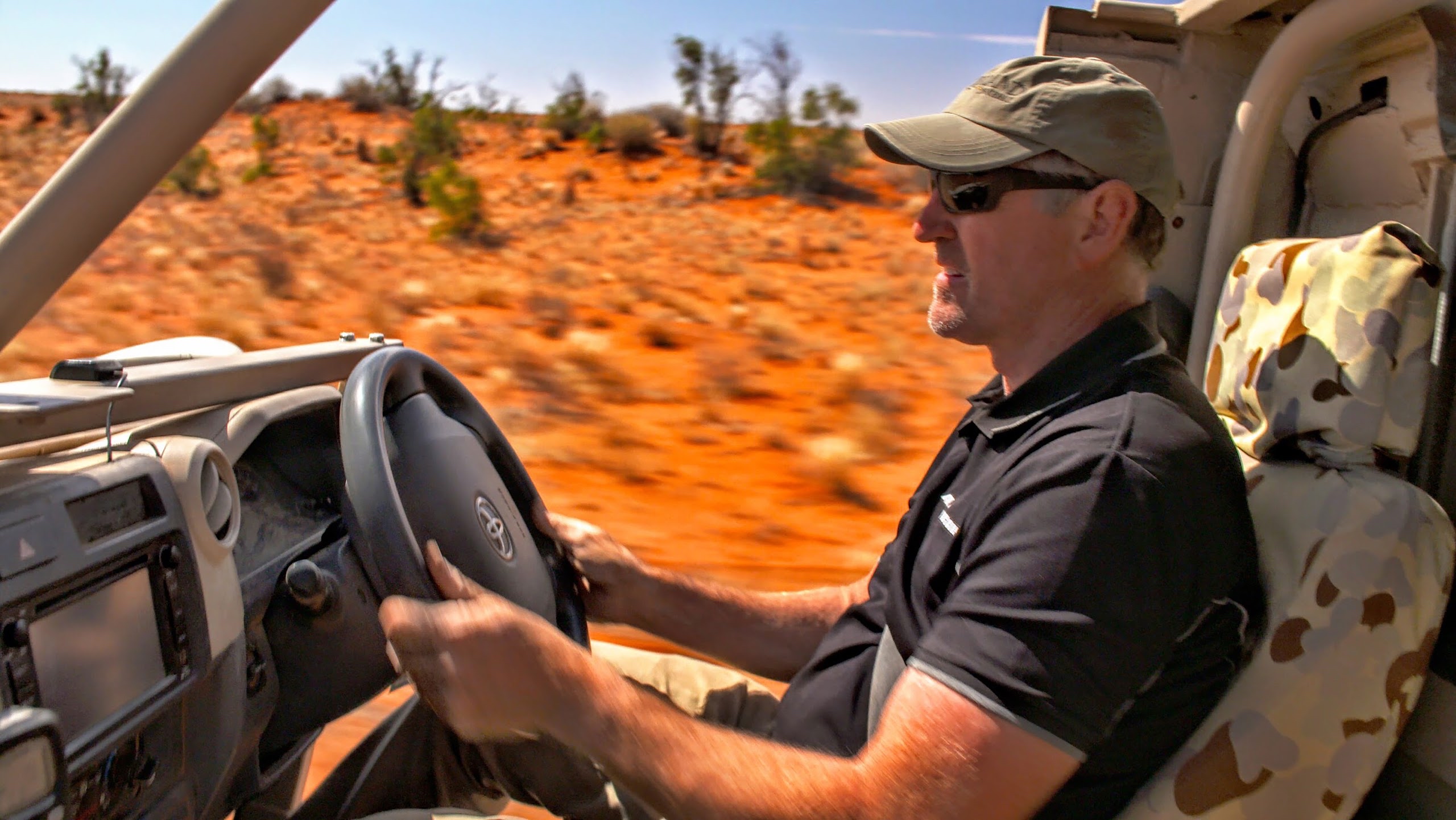 RR: Tell us where the inspiration came from to start MAXTRAX?
McCarthy: In 2002, I was field-checking trip notes for one of my guide books and drove onto a remote Queensland beach, following what I wrongly assumed were faint 4WD tire tracks. They turned out to be quad-bike tracks. Traveling solo in a fully-laden LC200, I started to sink into the soft sand and quickly decided that retreat was my only option. As I turned down the beach, the tires broke through the thin sand crust into a bottomless morass of thick, black mangrove mud. The vehicle was quickly buried to the chassis. I jumped on the radio to see if there was anyone nearby that might be able to help me but to no avail. I quickly rigged up my Tirfor hand winch, using every strap I had on board to reach the nearest spindly tree, and got to work. Before long the tree tore out of the ground, another more substantial one soon did the same. I then had to jack up the rear of the vehicle so I could remove the spare to bury in the beach as an anchor. Easier said than done when the jack base kept disappearing into the slop.
I desperately searched the beach for driftwood and flotsam to shove under the tires and the jack, but the slippery mud made them useless. Five hours had passed, waves were now lapping under the vehicle, and desperation was really setting in. I thought lightening the load would help, and save all my gear in the seemingly inevitable event that the vehicle would soon be submerged by the incoming tide, so I lugged all my kit up the beach to a safe spot on high ground. I had initially let the tires down to 15 PSI but now went all out and removed the valves. By this stage I was almost resigned to the fact that I was going to lose the vehicle to the sea, if I didn't drop dead from exhaustion first. I prepared for one last attempt, shoveling dry sand into the slop, shoving whatever I could find at the tires and pumping the winch handle like my life depended on it. It may have. Eventually, unbelievably, the rear tires rolled up onto the sand. I quickly jumped in and reversed back over the winch cable onto the sand like a mad man. I got out and dropped onto my back on the beach, absolutely spent, covered in slimy black mud and insect bites, sunburnt, dehydrated and totally exhausted. I lay there thinking "That really sucked! And I don't want to have to experience that ever again. There's got to be a better way!" So when I got home after that trip I started work on developing that "better way."
RR: We hear Australia has some incredible, incomparable driving terrain. Name a few of your favorite spots (not asking to reveal any secret spots!)
McCarthy: Kgari meaning "Paradise" (Fraser Island) has to top my list, as it's a stunningly beautiful place and the world's largest sand island. After exploring it half a dozen times a year for over a decade, I gained an intimate knowledge of its many attractions and wrote a 4WD'ers guide to the island in 2001. I head up there any chance I get; I really love the place, and it never ceases to inspire me and "recharge my batteries." Cape York Peninsula, the Simpson Desert and the Great Australian Bight all vie for second place on my list. All are remote, spectacular and outstanding destinations, and each throw their own unique challenges at the 4WD adventurer. There are numerous other places that are also very close to my heart including Moreton Island, Cooloola, the Conondale Ranges, the Glass House Mountains and Byfield. Actually, I could name another twenty, but really I'm just happy whenever I'm out there exploring. The more remote and challenging the location, the better.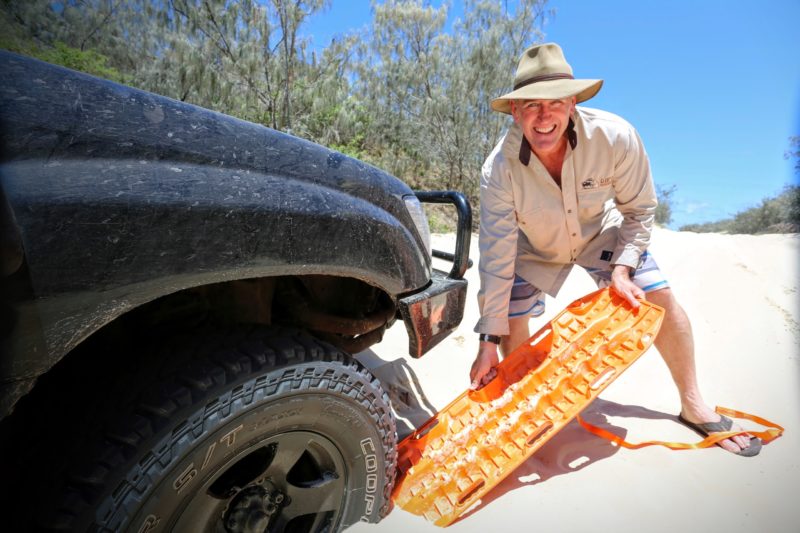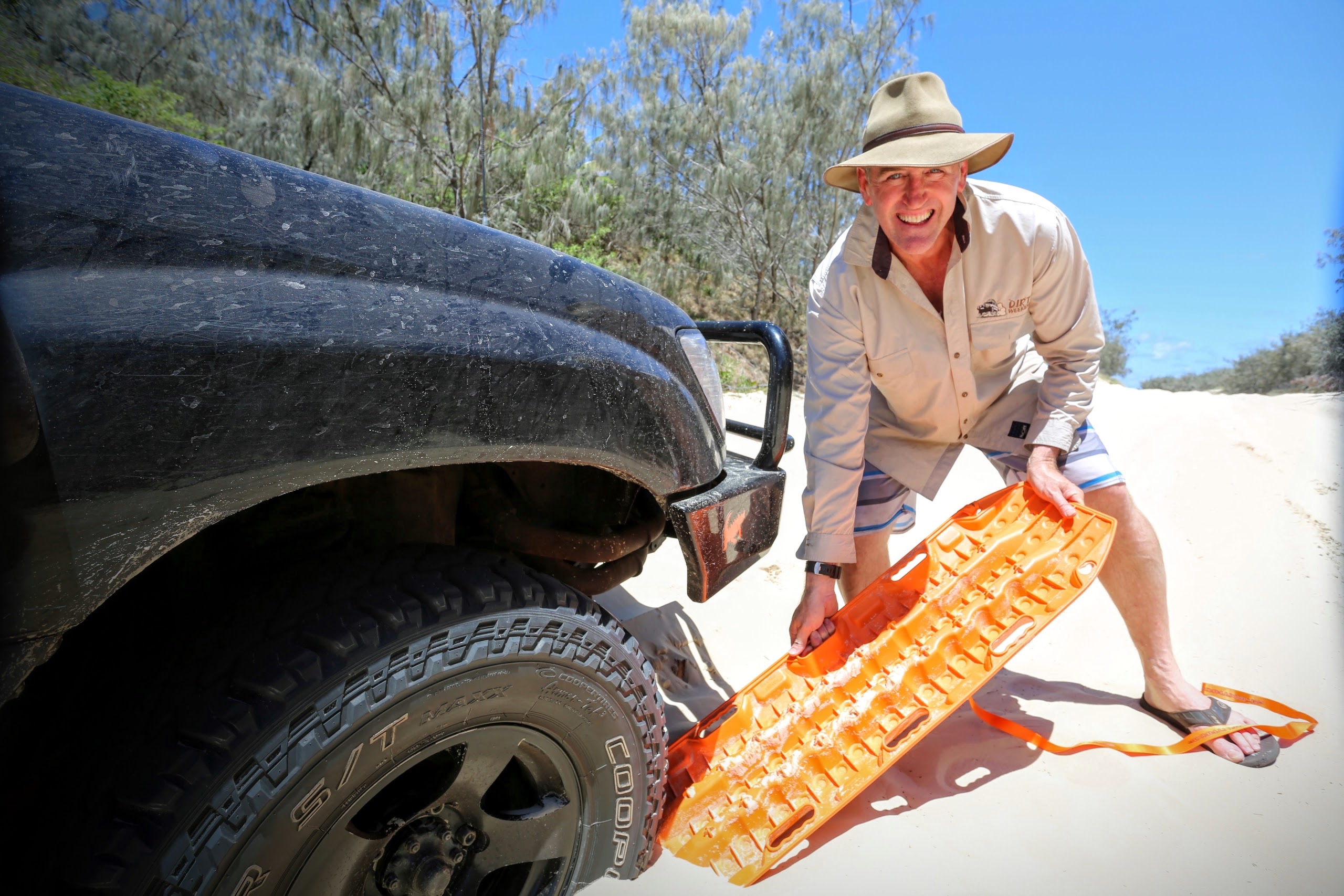 RR: GPS, paper maps, or both?
McCarthy: Both. I swear by the HEMA 4WD Maps app as the detail and ease of use can't be beaten, but I always have paper maps and a compass on board just in case the iDevice I'm using dies.
RR: When you're not out in the Outback, how do you best enjoy spending your free time?
McCarthy: I don't get much free time these days, but when I do get a break I enjoy photography, reading the journals of the early the Australian explorers, planning our next expedition, and beach driving. I also enjoy a good sci-fi movie.
RR: There are imitators out there, but nothing stands up to the original, authentic quality that is MAXTRAX. What's behind that success?
McCarthy: When I first set out to make something that could save me from another ordeal like I'd endured on that remote beach, I wasn't willing to compromise. I wanted to know that I could depend on it every time I needed it. So there were no compromises when it came to the features, the design, or the quality of the material that we use.
The copycats just don't get it. They don't care if your vehicle gets stuck on a deserted beach on an incoming tide, or in a remote area with outside help possibly days away and your relaxing drive soon turns into an expensive lesson, or a life threatening situation. They've never "been there," they're only trying to cash in on my innovation. They can't be trusted.
RR: Why the all capitals? (asking for a friend)
McCarthy: When we were designing our logo, ALL CAPS worked much better than Title Case, so from then on, whenever I typed "MAXTRAX" I used all caps to reflect our logo. ALL CAPS also stands out better in a block of text so people actually see it and it piques their interest. The name is a reworking of "Mac's (McCarthy's) tracks", and "MAXimum TRAction."
RR: Lastly, any words of wisdom?
McCarthy: Do what you love. Ignore the naysayers. Try harder. Never give up.