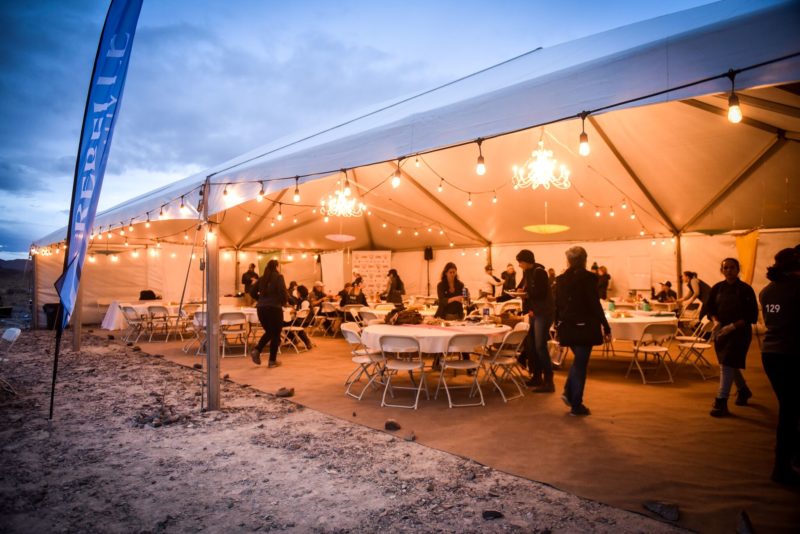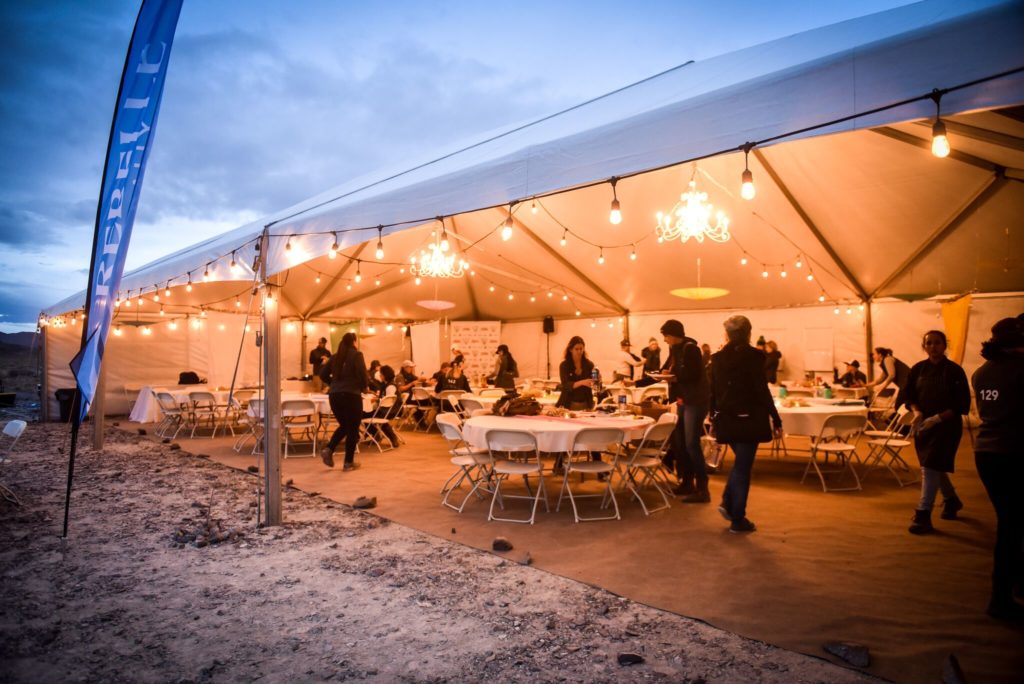 With hot showers, a beautifully-decorated main events tent, views of the fantastic Nevada desert, and a wonderful meal prepared by Michelin-star chef Drew Deckman, it would be hard to imagine a better place to start the rally.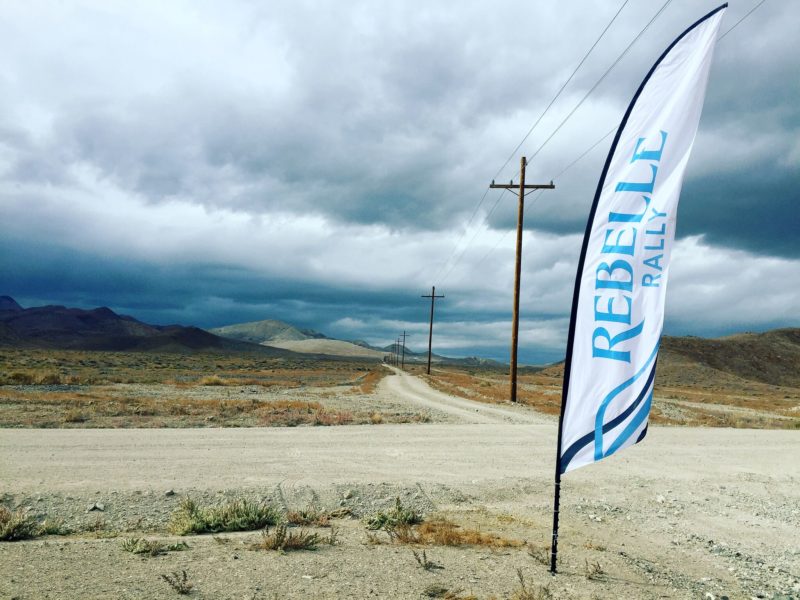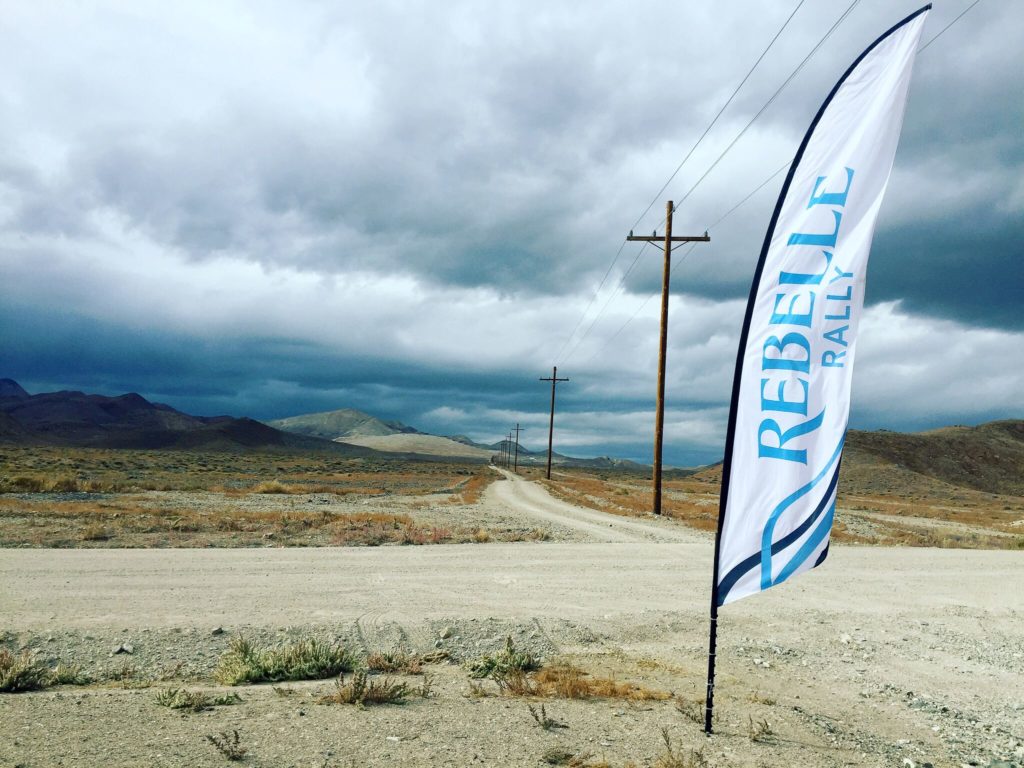 Rain threatened basecamp, adding a gloomy, moody look, but luckily the moisture never fell.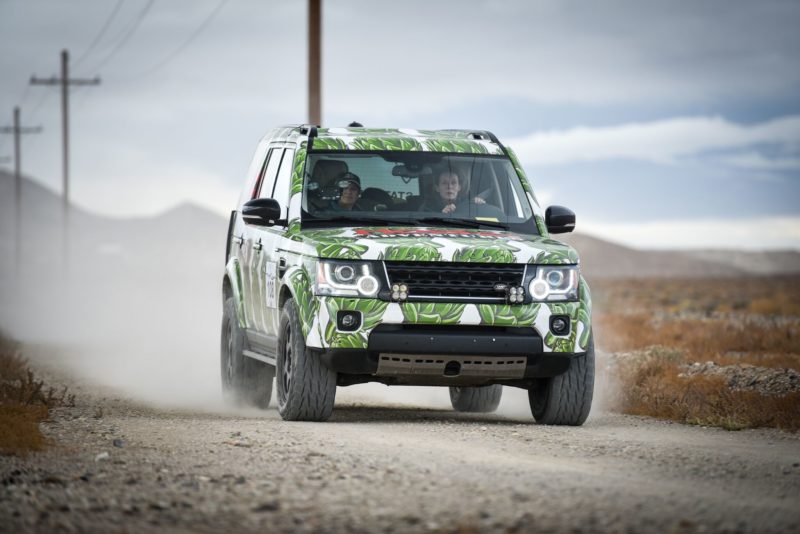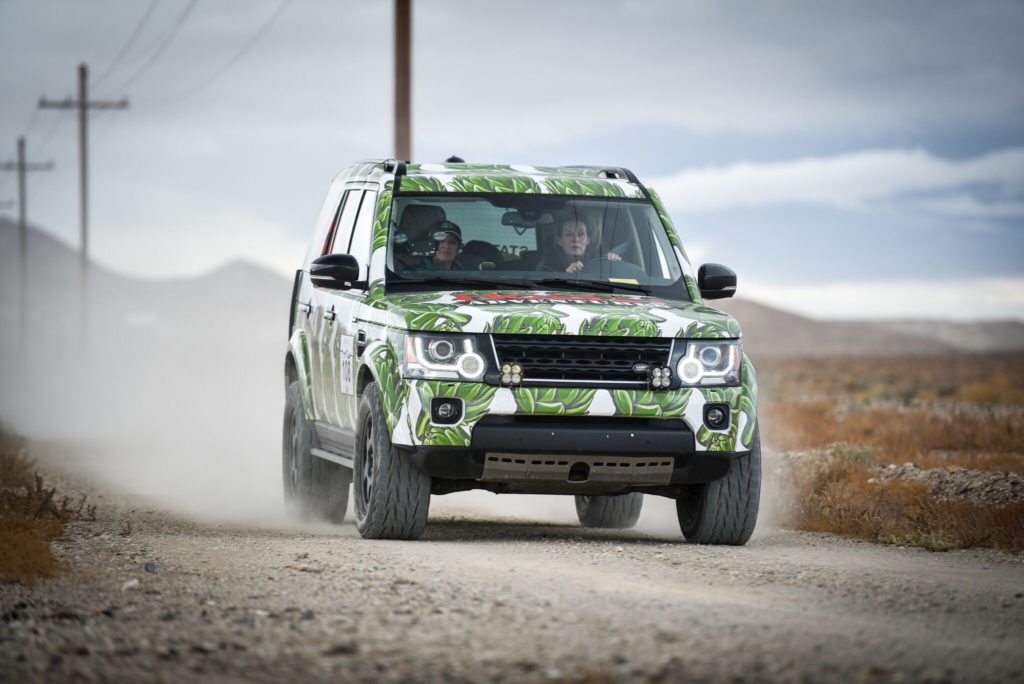 The artichoke-themed LR4 from Hoehn Motors driven by Karen Hoehn and Dana Saxton speeds down a lonely stretch of desert trail.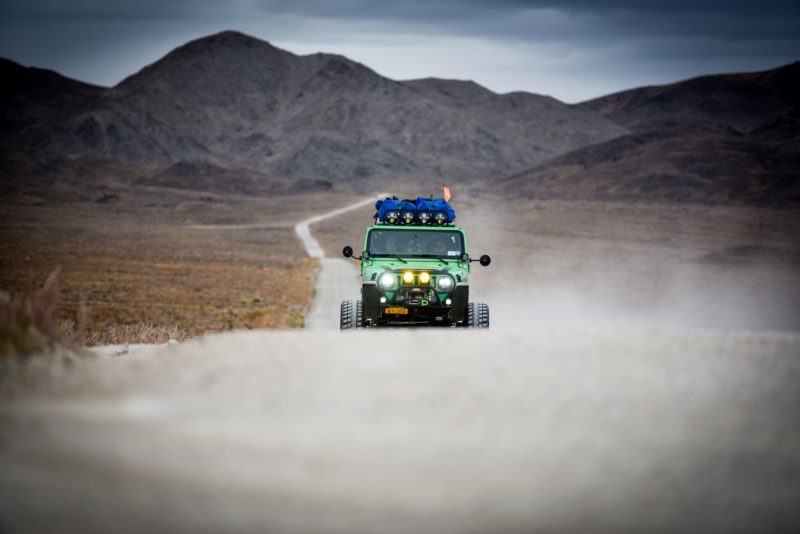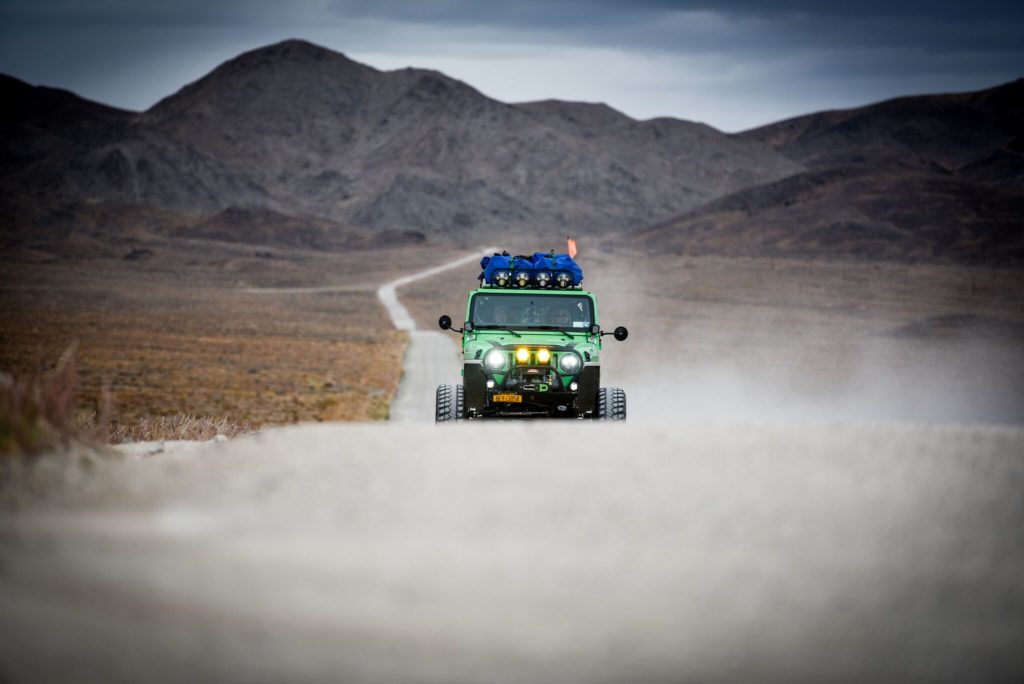 Cora Jokinen and Melissa Fischer pull into basecamp after driving from South Lake Tahoe.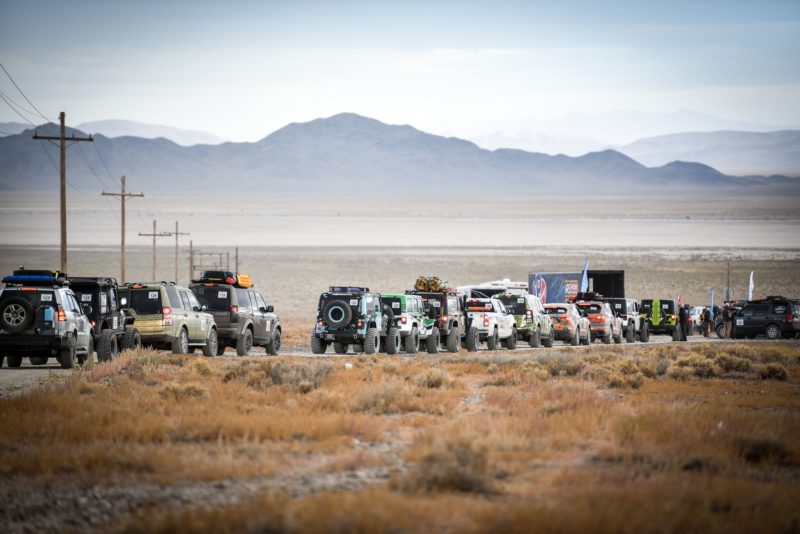 Teams line-up to check into basecamp before the deadline.
It was windy when we arrived; adding some complexity to teams trying to set up their tents in the gusty conditions. Luckily Nena Barlow of Team Squirrel Girls knows what she's doing.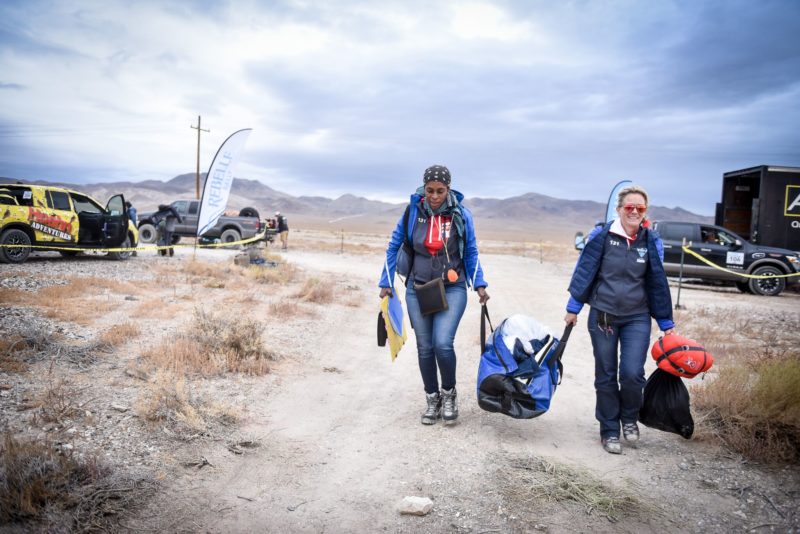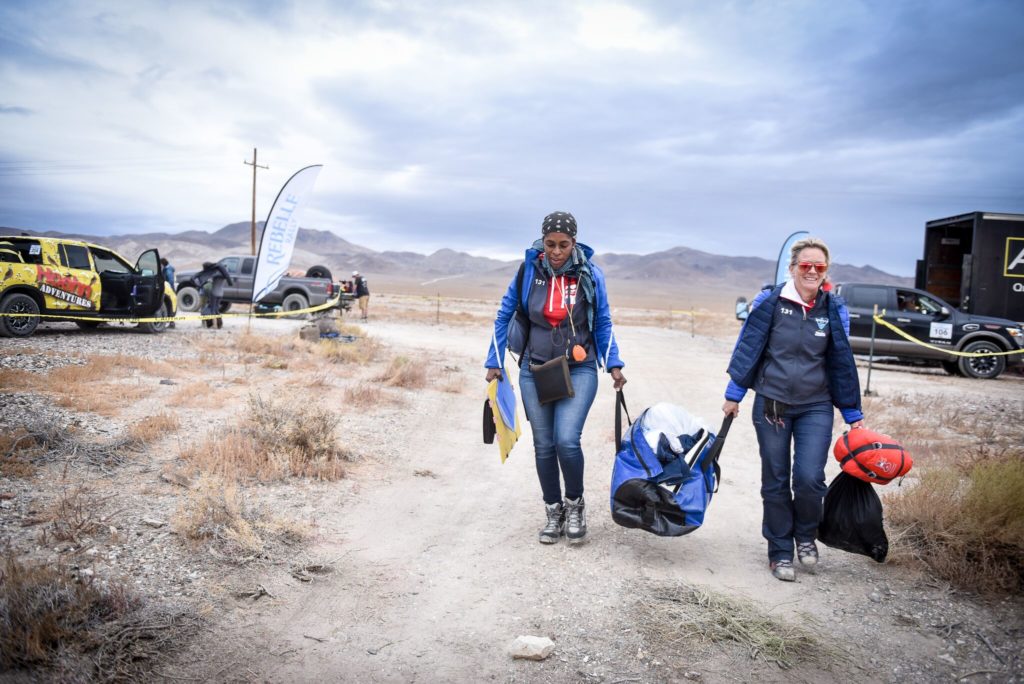 Wood-fired cornish hens in the middle of nowhere, not bad if you ask me.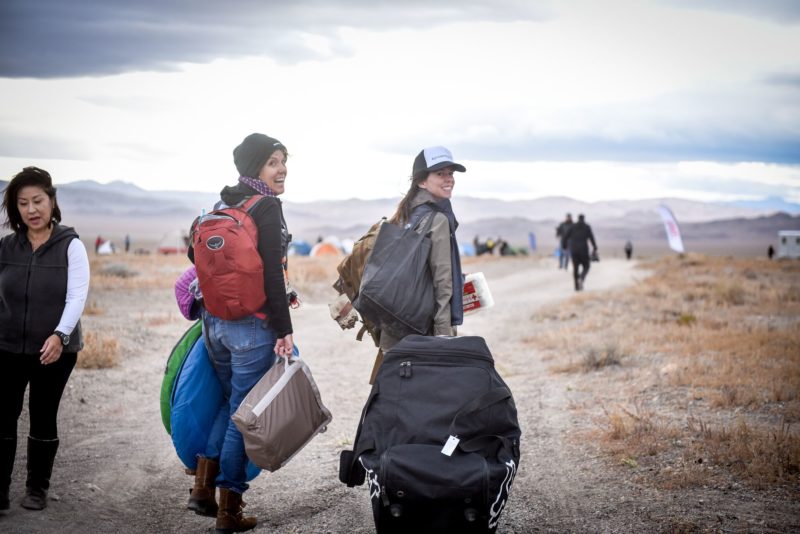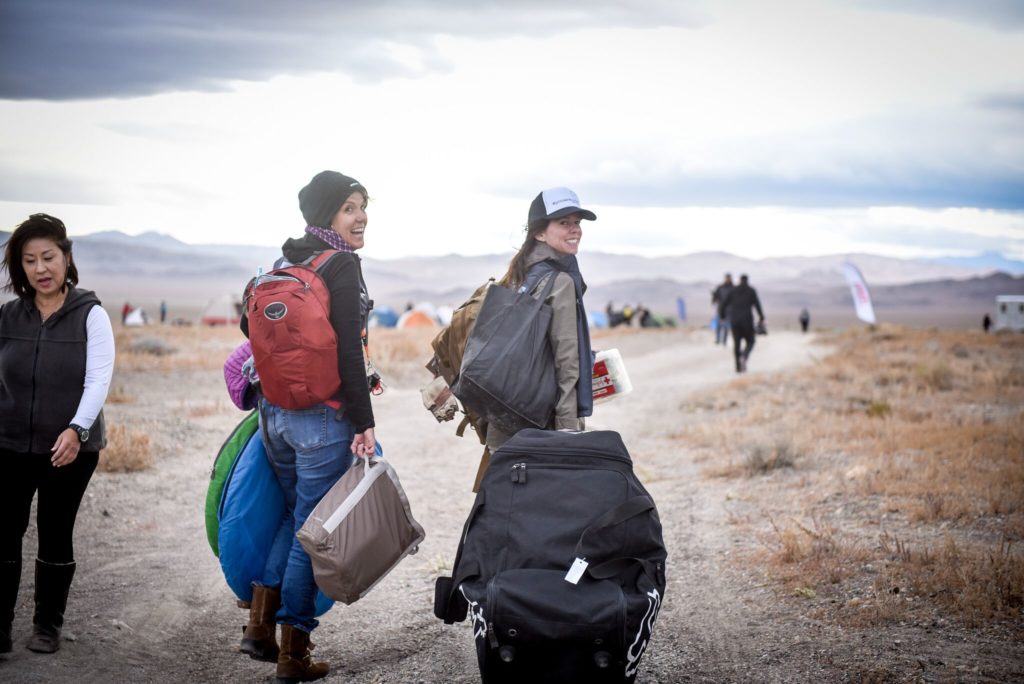 Emme Hall and Rebecca Donaghe of Team 11th hour head to camp after putting their Chevy Colorado in impound.