Finishing the Rebelle Rally is an accomplishment all its own.
An endurance competition that pushes teams to give everything they've got (and then some), winning the rally is a huge feat. And winning it three times takes that next level. Meet one of the women who has done just that – 5x Rebelle Teralin Petereit.
Although there is no magic path competitors can follow leading them straight to the podium, we were curious to hear Teralin's insight as a 3x Champ. So we recently sat down with her to find out what's worked in the past with her teammates, recommendations for competitors eyeing the podium, and how her whole Rebelle journey began. A few items that kept coming up in our inquiries? Communication, time efficiency…and having a little fun in the process!
Read on to find out more about Teralin, including one of her favorite moments over the years.
To put it simply, you're a kickass navigator. How did you begin to prepare for that role?
Thank you! When Kaleigh and I teamed up in 2017, we decided that we wanted to switch roles back and forth throughout the rally. Kaleigh was already a great navigator, and I was lucky to have her as my teacher. She had some maps printed, created checkpoints, and put me to work. We did a couple of trainings together leading up to the rally. I also watched online videos and practiced plotting on my own. My first couple of years competing I definitely spent more time in the driver's seat. Each year I've slowly taken on more navigator responsibilities. With time I've gotten a little faster, a little more precise, and more accurate. I still go to trainings and meet up with rally friends throughout the year to practice.
You've competed five out of six years. What keeps you coming back?
The Rebelle is the whole package. Every year I get to meet up with a group of awesome people for ten days. We go camping, drive across the desert together, nerd out on map and compass skills, hunt checkpoints, drive in all kinds of terrain, and we even get to dress up at the end and be wined and dined at a glamorous gala. I guess I keep coming back because I love competing, I want to see all my friends I've made over the years, and I don't want to miss out on any new things Emily has in store for us.  I just love it… the whole package.
You're tied with one of your teammates, Kaleigh Miller, for most wins (three) in the Rebelle. How does that feel – do you feel pressure at all to keep winning?
I think every Rebelle knows that finishing the rally is a win in itself. We are all equally excited and proud to cross the finish line on day 7 regardless of points! And of course, it is a huge honor to be on the podium among so many friends and competitors that I respect and look up to.
I think I'm very driven to give it my all, and the goal is to win, but I don't necessarily feel pressure to win. I just want to know that I did everything I could to be a good teammate and competitor.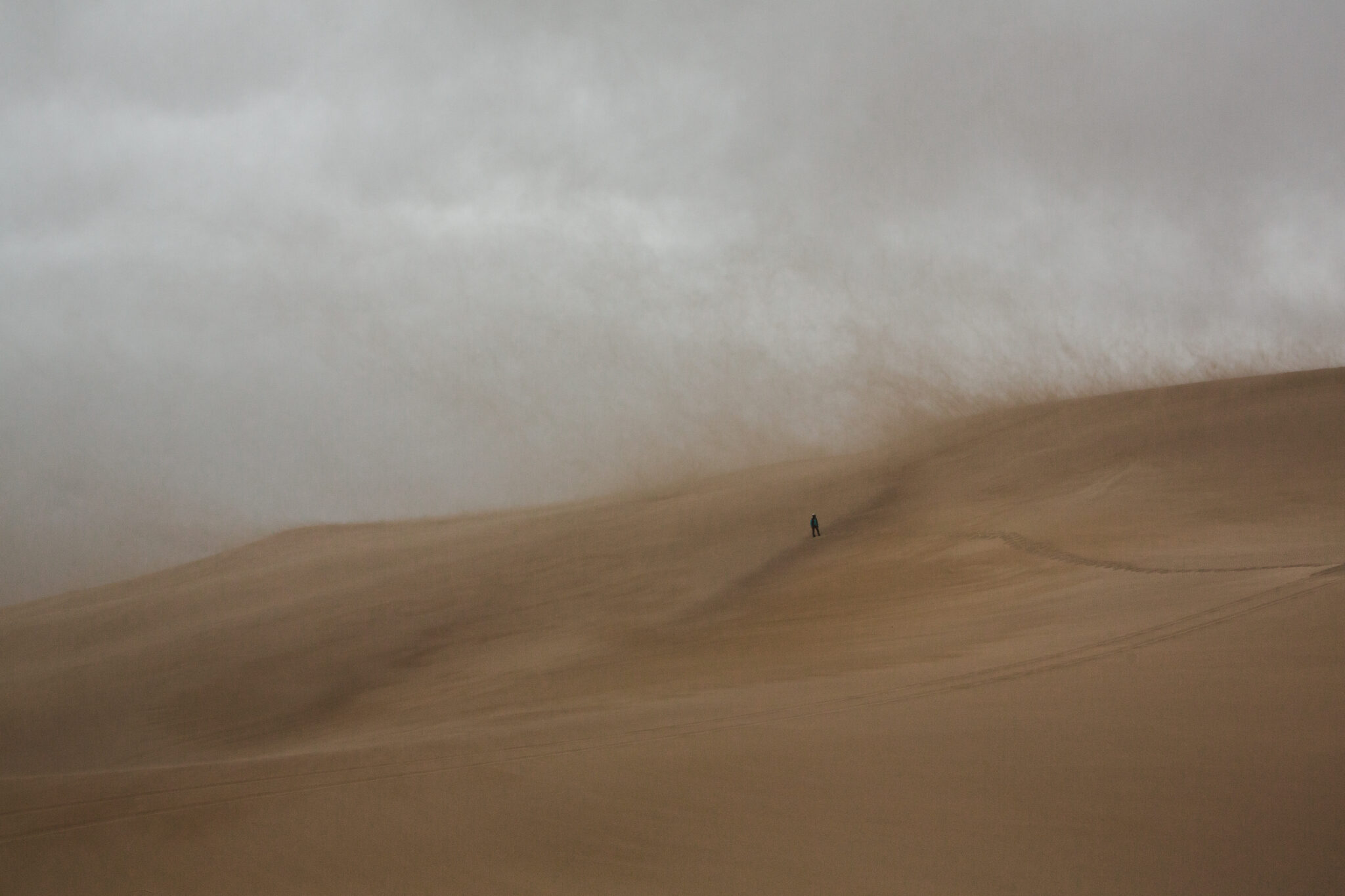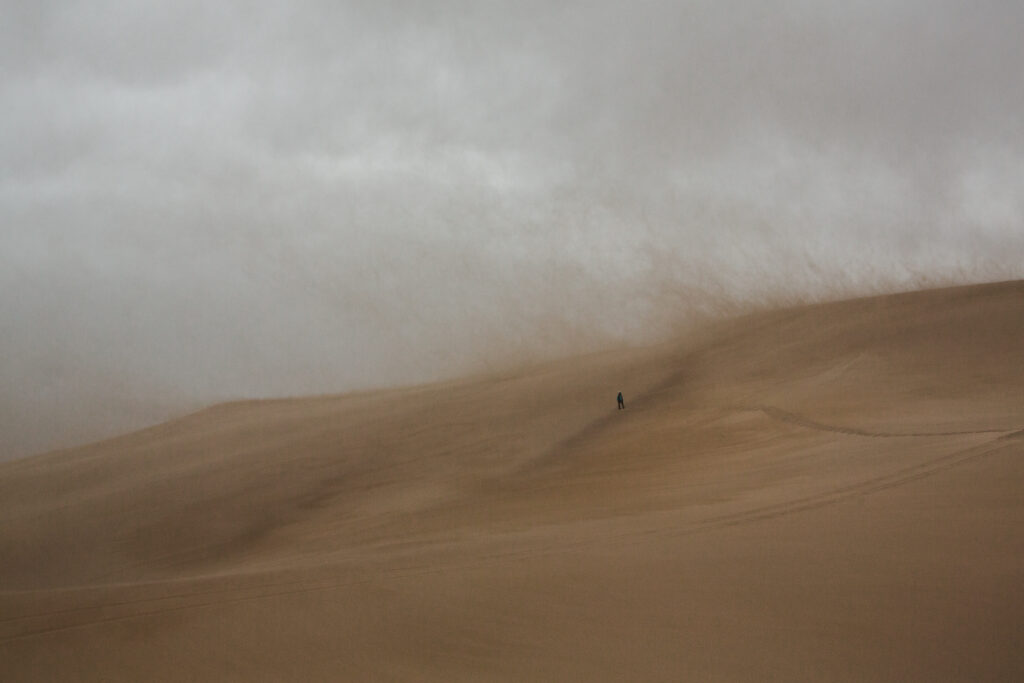 Speaking of winning, is there a Rebelle winning formula that you're willing to share, or if not, perhaps some great advice to those eyeing the podium?
I wouldn't say that there is a formula, but I'll gladly share what I think makes a big difference for us…
Be very efficient with your time. Be the first one up and in line for checkpoints. Get your plotting done in the morning. If one teammate is plotting, the other is packing up camp and the Jeep, getting lunches, and bringing breakfast to the table. If one person is finding a heading on the map, the other is getting out and finding it with their compass. It's go go go all day at max pace and consistency. This helps us stay focused and gives us cushion time for anything unexpected that might happen later in the day.
While we always try to stay focused, nothing is more important than having fun! It's easy to forget that you're out there chasing checkpoints because you like it, and you like your teammate. It's easy to get stressed and upset…. Try to keep things light. Smile. Be goofy, be happy. Photo bomb the photographers 😉
How much of a role does team communication play in the Rebelle?
Communication is huge! In this event you are constantly making high risk decisions under time constraints. It's imperative that you can talk with, reason with, and question things alongside your teammate all day long. Two brains are better than one… you've got to have each other's backs and work together. If you can't talk openly and with respect, it's going to be a looonnnngggg miserable week in the car, or so I've heard. Fortunately, I've been extremely lucky in the teammate department. 🙂
You're a great all around Rebelle competitor. What's your favorite role – driver, navigator, or both?
Driver! Oops, did I say that too fast? Driving is so much more fun for me. I like knowing the navigation side, and I like hunting checkpoints. I don't even mind doing all the plotting… but I'll drive every chance I get. Either way, it's really nice to have a teammate that can do both so that we can switch it up and take a break from one or the other.
Favorite moment or most memorable moment on the Rebelle Rally?
This is a tough question! I've had big moments with Kaleigh, Melissa, and Nena. I've never laughed so hard and for so long as the time that Melissa and I thought a timed enduro started at BC rather than CP1. We pulled up to the Benzie's in a panic and said, "That enduro was wild, nothing was where it was supposed to be. We missed the whole thing!" Chris looked at us very confused and said, "the enduro starts here" and pointed ahead to the green flag and start clock. We laughed so hard we cried and couldn't breathe for what seemed like an hour and repeated the laughing spells for the rest of the day. Media tried interviewing us for the story, but we literally couldn't stop laughing hard enough to get the words out.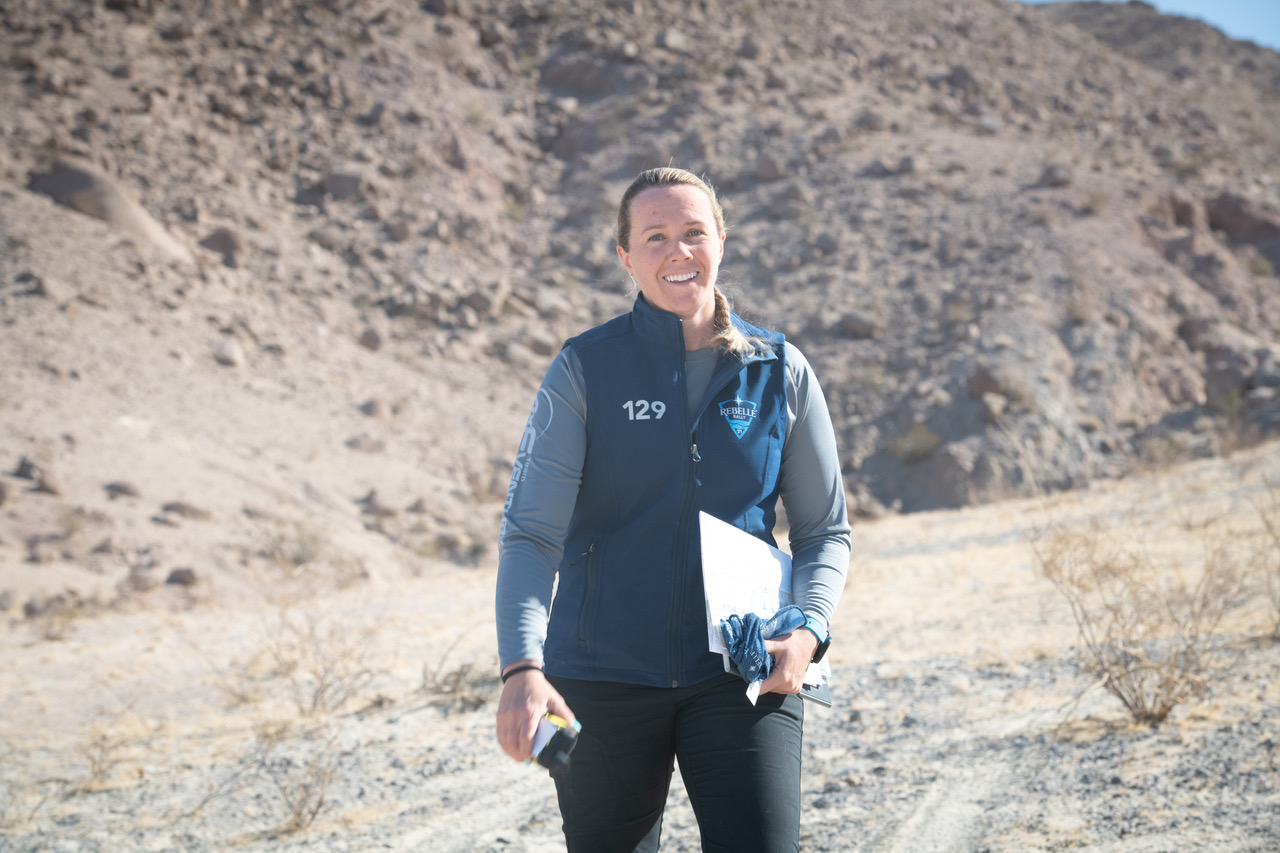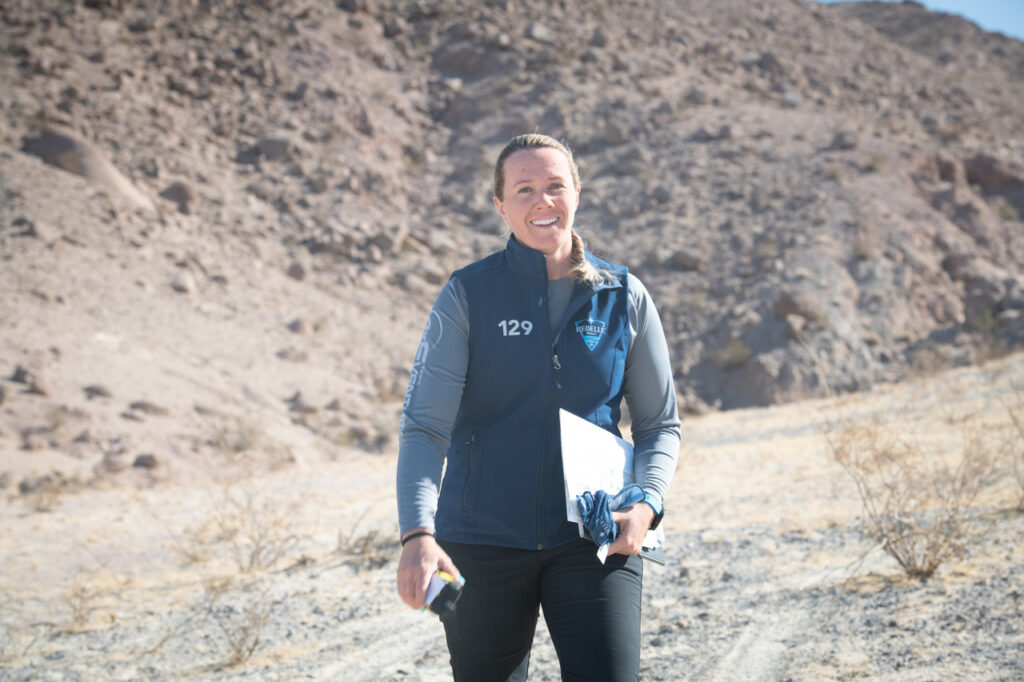 Do you feel you have to know your teammate well in order to perform well? Or is it possible to compete with someone you don't know well and still have a successful rally?
I think what is most important in choosing a teammate circles back to communication. Talk candidly with them about what you want. Do you have the same goals? What is your definition of a "successful rally" vs. their's? Find a teammate that wants to commit the same amount of time and energy that you do. If you want to be competitive, don't invite your best friend that just wants to go after the greens and get back to camp early for a shower. Find someone that you can trust to be just as invested as you are because it takes a lot of time, money, and energy to make it all happen. Hopefully you'll find that the whole Rebelle community is like one big team, and you'll make the best of friends in the end which is the biggest success of all.
What's your daily life like outside of the Rebelle?
Life has changed a lot since I started competing in the Rebelle. I've lived in 5 different cities throughout my 5 years of competing. I love the desert, and the ocean, and tend to move back and forth. Currently I'm in Southwest Utah, loving the sand and the rocks. I do a lot of rock crawling and off-roading, mountain biking, hiking, and swimming. I live with my boyfriend Jeff, Mr. Blue dog, and Chomps the tortoise. I'm also a full-time student, working on advancing my nursing license at Utah Tech University. Daily life usually involves yoga, school, and an adventure with my boys.
Can you expand on the jumping in front of the camera (literally) tradition? We've seen it every year since 2017! 😉
This little tradition started as a photo bomb prank. I think Sedona and Leah were posing on their flat tire and I thought it would be funny to fly through the background (I'm grown up like that). It was a fun picture, and the photographers started telling me to "do my jumping thing." It just sort of became a thing after that, I guess. It's just silly and fun.