We have completed two Rebelle competitions and we've already had someone win it twice!  Meet Kaleigh Hotchkiss.  Despite being new to navigation before last year's rally, Kaleigh, of Team #125 took the 1st place trophy home in 2016 and 2017 with consistent daily results in each rally. Last year Kaleigh teamed up with driver Charlene Bower through the Ladies Offroad Network Challenge, taking the win in a 2016 Jeep Rubicon. This year Kaleigh teamed up with Teralin Petereit to form Team Blondetourage. Piloting a 1999 Jeep TJ together in this year's rally, Kaleigh and Teralin had met up in person just a handful of times before they decided to be teammates. But it was their shared goals of wanting to learn as much as they could, improving on what they already knew, going on a grand adventure, and having some fun that really solidified them as a team. Not only did Kaleigh's team win twice, but the level of accuracy of her team also increased as well. Winning with a total of 815 points and an 80% accuracy in 2016, Kaleigh and Teralin took home the gold this year with a total of 1177 points and a 93% accuracy.
So what does it take to be successful at the Rebelle Rally? We asked Kaleigh for some of her rally tips to find out!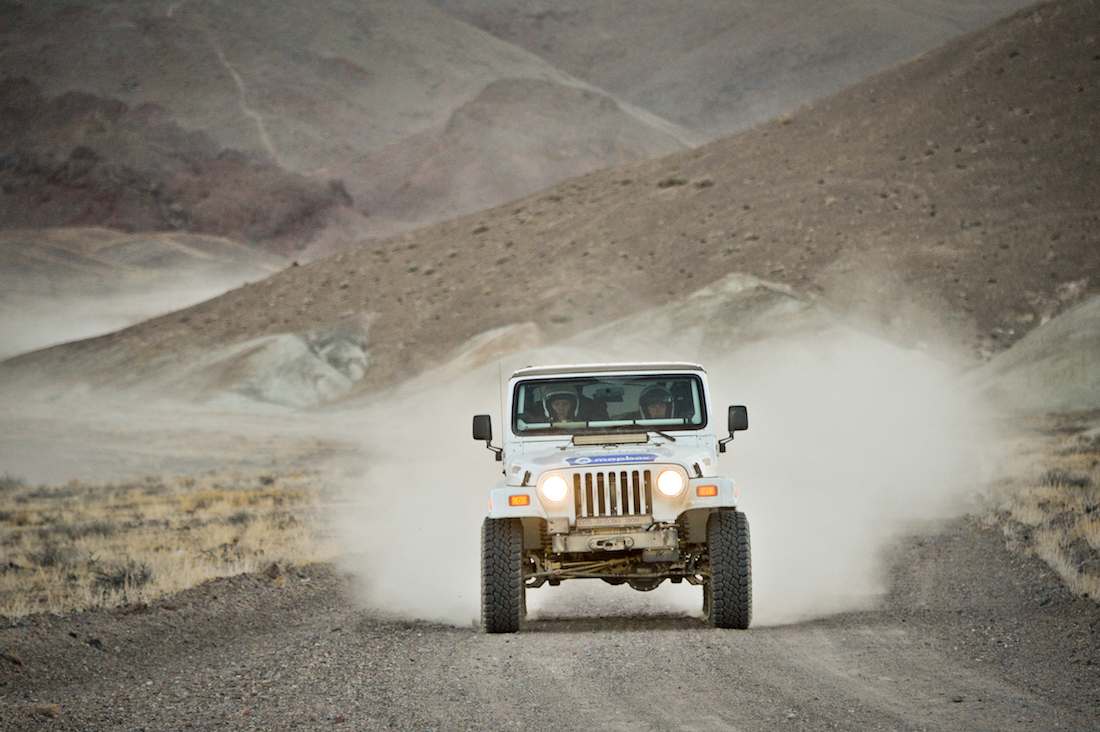 How did you study navigation for your first rally?
Prior to the 2016 rally, I had never done any navigation before so I wasn't really sure where to start. I started by reading "Be Expert With Map and Compass" by Bjorn Kjellstrom. That provided me with a good basic understanding of what land navigation really entails. From there, I used YouTube to find videos about anything navigation-related that I could find. I also viewed the online Rebelle training two times and did the attached exercises. A few weeks before the rally, I attended a Rebelle training course which really helped solidify the things I had studied. I think a lot of women shy away from the event thinking they don't know enough or don't have enough time to learn. But let me be an example! I didn't know the first thing about navigation when I found out I would be competing in 2016 – but within a couple of months of studying in my living room, I was able to go on and win!
What skills helped you win the Rebelle?
I think it is evident to anyone who understands the premise of the Rebelle that you have to have an understanding of map and compass navigation. However, I think that there are other additional skills that helped us win. One thing is being able to stay consistent throughout the event. It can be long and exhausting but it is important to have your head in the game at all times. This is where having a teammate you can trust is of upmost importance. When I got defeated or exhausted, Teralin would step in and keep me back on track and vice versa. There is no room in the event to lose focus, even for a short period. Second, and on a related note, is managing time well. Even when we thought we had all the time in the world, we never stopped pushing ourselves to keep moving. You never know when that extra 10 minutes might come in handy later in the day. We didn't stop to eat, we didn't stop to take photos, and we made sure the car was always organized so we didn't waste time finding things we needed. This extra time helps take the pressure off of you when you need to spend the extra time to triangulate for that difficult black checkpoint. Plus if you get back to camp first, the showers are clean! Finally, we had a great "3rd teammate." We did not have any vehicle issues which really made a difference – we didn't have to waste any time or precious energy fixing the Jeep. It is important to spend the time and money to protect your vehicle components as well as drive in a way that protects your car.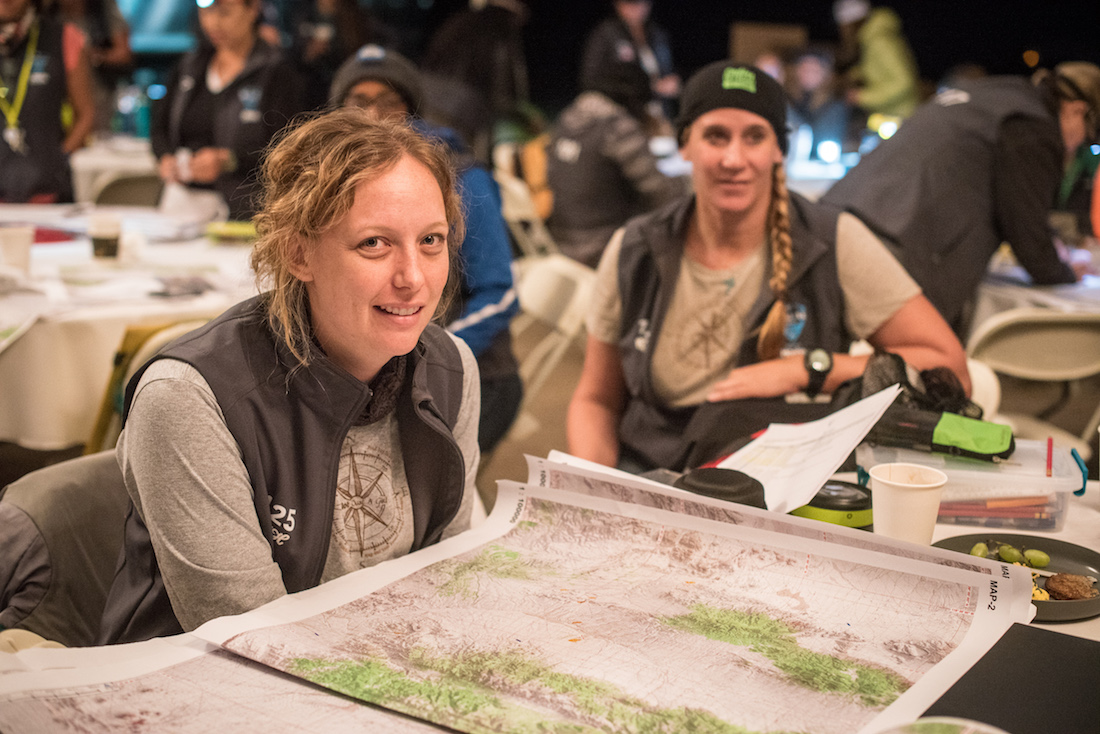 What specific navigation advice do you have for future Rebelles?
Make sure you know how to plot points really well. If you plot a point incorrectly, then you may spend hours looking for something that doesn't exist. Also, if you ever feel like you aren't sure where you are – kindly ask your driver to stop the car and take a few seconds to get reoriented. It will save you time in the long to not drive in the wrong direction (trust me, I say this from many, many experiences!).
Any non-navigation related advice?
DON'T OVERTHINK IT. I know it can seem overwhelming – it is a big endeavor! But use your energy (and money) for the important things. A good example is shoes – I know people agonized over the most appropriate boot for the rally. My teammate wore Nike tennis shoes all week and was perfectly happy. Wear things that make you happy when you see them. Use navigation tools that you can trust and that you understand. Find out what candy your teammate likes and keep it handy. Stay hydrated and have fun!