There's an increased awareness about rooftop tents these days. The brand behind that awareness? Rebelle Rally partner Tepui Tents. The popularity of car camping has grown tremendously over the years, and Tepui carved a perfect niche with their high-quality, birds-eye view rooftop shelters. Easy to deploy, space efficient, and with dependability that makes you comfortable sleeping above ground in windstorms, Tepui has literally set the bar high. We recently sat down with Marketing Manager Beth Brennan to find out how this Santa Cruz-based company found inspiration in a Venezuelan surf/camping trip, and how the people behind the company take the term "getting out there" to new heights.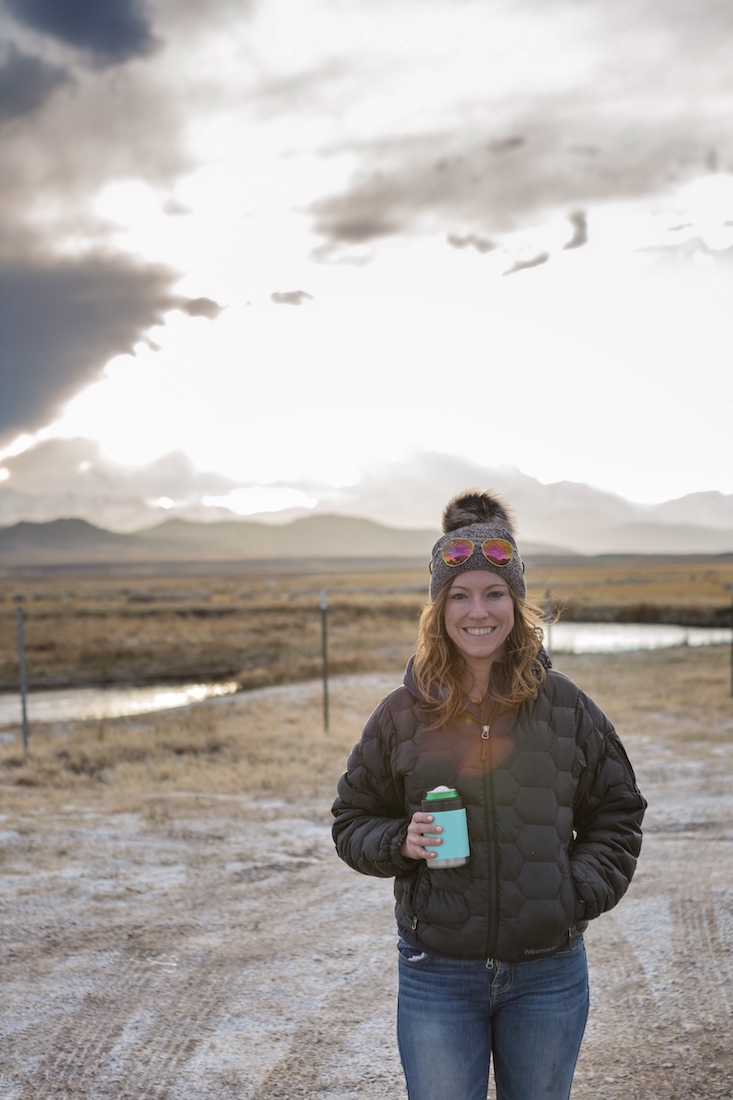 Tepui Tents was founded back in 2010. Can you take us back into the inspiration behind the brand's start?
The concept for Tepui started in Venezuela. Our founders were down there on a surf/camping trip and saw locals with elevated tents made out of basic wooden platforms. In many parts of Venezuela its necessary to get up off the ground to stay dry and away from critters. Our founders envisioned bringing a similar product to the US market. They returned to the US and started working on prototypes and sold our first tents out of a storage container in Santa Cruz. The name "Tepui", although tricky for some people to know how to pronounce, is a nod to our heritage and the inspiration that started the brand. The word "Tepui" comes from an indigenous word meaning a tall, flat top mountain – sort of like a mesa. It also means, "house of the gods". I think it's cool we are able to keep that association with our roots. When you see models of our tents like "Kukenam" or "Autana", it's because those are names of mountain ranges in Venezuela.
The rooftop tent is a great concept, and has exploded in the American market. And Tepui Tents seems to be the OG of this explosion – when people think rooftop, they associate Tepui. What makes you stand out amongst the increasing competition? 
While the rooftop tent concept has been around for awhile in different parts of the world, Tepui definitely led the charge to catapult them into the US market and establish them as a category.  I think there are a couple of  reasons that Tepui stands out in the crowd. First, we have an outstanding product that has evolved over the last 10 years. We've become a leader when it comes to both quality and innovation. We are always looking for new features that we can incorporate into our products to provide a better experience for our customers. We also take feedback from our customers into consideration heavily and they've been an integral part of product development and product evolution. I think the other reason has to do with our company culture and who we are as people and as a brand. We aren't some big corporate entity. Customers know our staff by name. We work hard to make sure our products are 'best in class', but we also love to get out and camp, knucklehead around, and have a good time! I think that shines through in our branding. Our customers know that if they see us on the road or out at an event they can pull up a chair and have a beer with us or climb right up into our tents to see what's new.
Since working at Tepui, what concept have you been most proud of and why?
I think just seeing the rebrand come to life. We spent a lot of time developing our new brand platform – from logo renditions to look and feel of all our marketing materials including user experience on our website. Its an ongoing exercise for sure, but when you see it all come to life on the site or at an event like Outdoor Retailer or Overland Expo, you know it was all worth it.
What should people take into consideration when shopping for a Tepui tent? (vehicle, use, etc?)
Consider your vehicle first. Find the right rack for your vehicle. There are usually plenty of options. Consider the dynamic weight capacity of that rack and the weight of the tent. Our middle of the road 3-man tents weighs 135 lbs. That's usually not a problem as far as the rack is concerned. When shopping for the tent we usually tell people to think about size first. 2,3, or 4-man. From there you can choose between models based on the type of camping you do, features, colors, etc. All of our tents now come standard with a patented zipper technology at the base. This means that you can change canopies depending on conditions. We have anything from mesh canopies to heavy duty 'ruggedized' that hold up in heavy rain and wind.
What five items can you not live without when exploring?
4WD, My lab/mastiff – Johnny Cash, a Tepui of course, a good map, and if we're being honest, face wipes.
Lastly, any words of wisdom? 
Just to get out and do what makes you happy, enjoy yourself. Sometimes I'll be out at an event or a shoot for Tepui and it feels like as much fun as it is work. I think it's human nature to sort of categorize things as one or the other. When you're not sure which category what you're doing falls into, that's the sweet spot!