Rebelle Rally Technical Director Chris Woo is more than qualified for the job. As the Director of Lift Maintenance for the SquawAlpine Ski Resort, he also spends countless hours at the race shop prepping race cars and pre-runners, testing, pre-running for races, racing with the Hall Racing USA team, helping out Tom Wayes and his 321 King Of the Hammers car when he can, and building and restoring custom/vintage motorcycles…and that's just a few of his outstanding accomplishments. Another one? He's a husband, and father of two (mini-me) boys. Chris' plate is just a little full, and we're thankful he makes time for us every year – if there's one person we trust to have this role, it's Chris Woo. Read on to see why we chose Chris for this pivotal role, and how his automotive resumé led him to Rebelle.
How did you get involved in racing?
I got my start in racing back around 2001. I was a R&D test rider for an aftermarket snowmobile outfit that specialized in SnoCross and HillCross. I was a decent recreational rider that could also diagnose and work on sleds often tuning and upgrading them. An aftermarket parts designer and shop owner identified that I could trouble shoot and more importantly explain what the suspension, handling or motor was actually doing. This was important in order to increase performance areas and diagnose deficiencies. So I quickly became a test rider. I would help develop motor and suspension packages that the pro riders would then race on. This lead to traveling occasionally as tech support for the teams at various racing events.
As I progressed from snowmobiles to motorcycles for recreation, naturally so did the mechanical interest. Largely in part to an injury I got while on my motorcycle, I realized that I was better at working on the motorcycles than riding them. In the mean time I quickly was able to build a decent sized client list of local motocross racers that needed upgrades and repairs as well as traveling with the racers for race support. This went on for several years.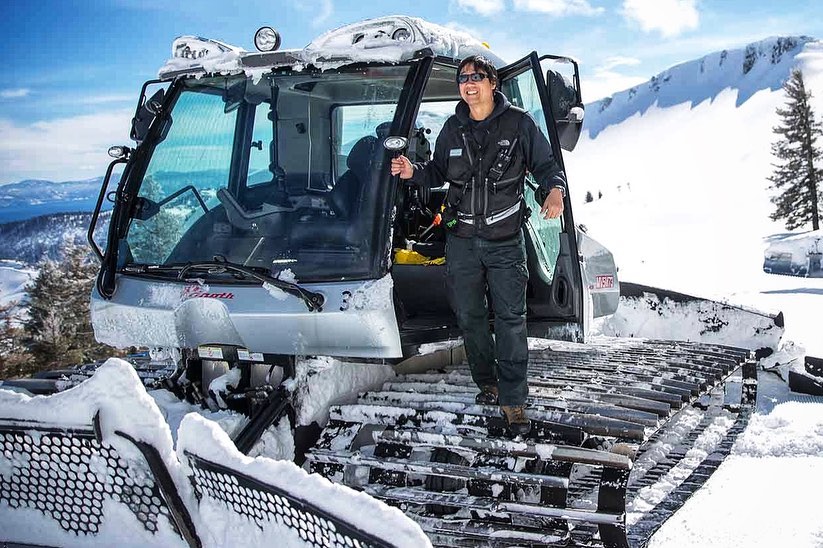 Sometime around 2008-2009 through a mutual friend I met Emily Miller. At the time she was racing for Rod Hall Racing. In 2010 at the XO 250 held in Reno NV, I was introduced to Rod Hall. For the next two years I began helping out as part of the race support team for Rod. I would soon begin the move to the racing preparation of the cars, co-driving for Rod for several years, eventually even driving for Rod in a few races, as well as instructing at Rod Hall DRIVE. After 4 Baja 1000 class wins and countless miles in the desert with my dear friend Rod, racing,  pre-running or just going out to "scout" trails, as they say, the rest is history. Rod taught me how to not only drive off-road, but to drive off-road in a production truck successfully while taking care of your car. Which in it's self is very different approach. Rod always said, "To finish first, first you must finish." This approach was the foundation of Rod's career. Over the years Rod begun to race less and less and was getting to the later part of his career is when he introduced me to his son Chad. Now currently I race with Chad on his Hall Racing USA team in aChevy Performance production based Colorado ZR2 and a Trophy Truck Spec .
There are exciting things going on in your racing programs. Tell us more.
Hall Racing USA is currently fielding two race cars. Chad Hall is the driver of record for both of these vehicles and Austin Hall and myself typically split the co-driver duties. The first car we race is in the Best In the Desert off-road series in a production based Chevy Colorado ZR2 for Chevy Performance. The ZR2 race program was created to help give Chevy and the then newly redesigned midsize Colorado ZR2 some "dirt credit" as well as help test and develop Chevy Performance parts for the new platform. We race a very stock production truck with performance parts which are available from your local Chevy dealer. Short of the Chevy Performance parts, and the exception of the required safety, race required items, and larger tires, our truck is extremely stock. We still have full glass, interior, AC/heat, even satellite radio w/OnStar. In a joint venture with the manufacturers support/design team and the Hall Racing USA team, this program was built to help develop, validate the performance and durability of the Chevy Performance parts and Colorado ZR2 truck. The truck is very fast and reliable, especially for a production based race truck that a consumer could purchase right from their Chevy dealer. We debuted this truck in the Vegas to Reno race back in August 2017, since then the truck has completed every mile of every race of the BITD race series to date (as well as prerun and used for race support for the Baja 1000). Out of all the entries, in all of the classes in the BITD series, we are only 1 out of 4 teams currently that can make this claim out of the past ten consecutive races. And we are doing this in a stock production truck.
The second vehicle we race is a four wheel drive Trophy Truck Spec. With the exception of a sealed crate motor and specific transmission type, this is an unlimited vehicle class. We primarily race this race truck in the SCORE series down in Mexico, but will often pick some additional races here in the states to keep up with testing and development of the truck. When you really want to go fast with lots of competition, this is a great class to do it in. Next to the rapidly growing UTV classes, TT Spec is one of the largest growing classes to compete in.
In addition to the two current trucks we are racing, we have a new project in the shop that we are all excited about. But unfortunately I can't really disclose any details at this time. More to be announced by the end of
October this year.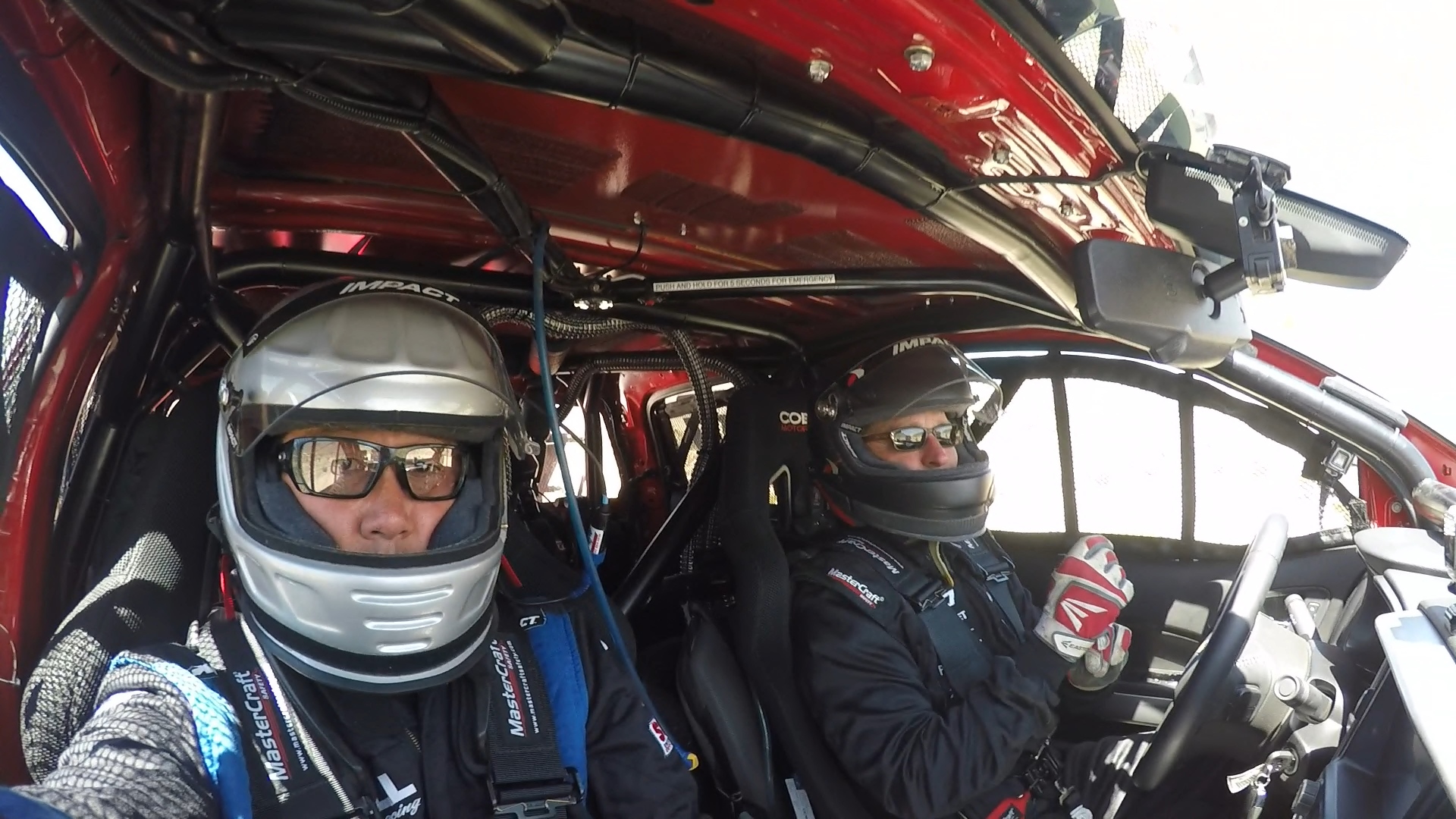 What's the strangest thing you've seen in racing?
I've seen a lot of strange thing in racing. Half the time I have to confirm with the other person in the car that, that really just happen. Often we'll just look at each other and not have to say a word. I've seen some really strange things. I think a lot of it just follows the "What every happens in Baja, stays in Baja" rule.
You've got a ton on your plate. Full time job + other jobs, not to mention being a husband and father. Why did you choose to take time away form that busy schedule to work on the Rebelle?
I work full time as the Director of Lift Maintenance for the SquawAlpine Ski Resort, spend countless hours at the race shop prepping race cars and pre-runners, testing, pre-running for races, and of course racing with the Hall Racing USA team, help out Tom Wayes and his 321 King Of the Hammers car when I can, build and restore custom/vintage motorcycles, still work on many of my old clients motorcycles, while somehow maintaining my marriage and trying to be present for my two boys (one 9 months old the other 3 years old), and still have time to work on the Rebelle Rally. Yeah I guess you could say I have a full plate. I guess I'm just a glutton for punishment.
I remember back maybe 6 years or so back, sitting in Truckee when Emily first told me about the concept of the event. She told me some of her ideas on how she thought the event and competition would work. I remember telling her then, I'd do the event. That's when she told me it was for women only, and since I could not compete she would want me to be part of the team to put on the event. I like to think I was one of the first people to be asked to join the Rebelle team way back then. I've been onboard ever since. So I chose the Rebelle because I'm both intellectually and emotionally invested in the event. Because I believe in not just the event and competition aspect, but also into the culture both Emily and the Rebelle creates. The Rebelle Rally may be Emily Miller's baby, but I feel as though it's my godchild. With my current schedule, and even though it would be a heck of a lot easier to just walk away from this event, I'm not ready to do that. Like you will often hear Em say, "If it were easy, everyone would do it."
Best part about joining the Rebelle?
Being part of the Rebelle is almost like dare I say a sorority. Once you've either competed or even been part of the operations team, you have a bond that is tough to describe. Like I have said to many of the first time competitors, the Rebelle will change your life. You will look at things differently. You will look at yourself, the challenges you encounter, and how you tackle these challenges differently. The Rebelle Rally is like no other event. There is something very gratifying about being part of this process.
Any words of wisdom for aspiring Rebelles?
The Rebelle Rally may not be for everybody. This may be true. But how will you know if it is or isn't for you unless you try? You may just surprise yourself. The Rebelle will push even the strongest and most capable women right to the edge at times. This event will challenge you, it will bring you to the highest of highs and maybe even to the lowest of lows. But if you make it to the end you will be stronger, more confident and capable version of yourself, and who knows you may even have a little fun along the way. You will see unbelievable terrain and scenic views that you might not believe existed here in the states.You will learn that the vehicle in your driveway may be much more capable than you think. You will learn that you yourself may be more capable than you think. The Rebelle Rally is not just a competition. The Rebelle Rally will change your life.