Tell us a little about the history behind onX maps
onX started in 2009 with the founder's vision to provide the best quality maps to hunters using a GPS chip. Four years later our first App was created: onX Hunt, which has become a staple tool for every hunter across the nation. Six years later, seeing the need for quality, easy-to-use maps for off-roaders, onX Offroad launched. We put guidebook quality trail descriptions for all types of off-road vehicles, for trails and roads in every state, into one App. So, whether you're cruising on an overland trip, or ripping a dirt bike through the sand dunes, we've got you covered. 
And what's behind the name?
Just like the saying, 'X marks the spot,' onX shows you exactly where you are on the map using your phone or tablet's internal GPS, even without cell service. Paper maps will never be able to do that. 
Best off-road adventure you've ever taken?
I am lucky to call Montana home, which means off-road adventures happen almost weekly. I have taken our trucks up some gnarly roads! And I just got into dirt biking this past year, so exploration has been endless. But I would have to say my favorite trip was overlanding across the Bolivian salt flats. The salt flats are stunning, almost mind-boggling, but the rest of the trip was equally beautiful and exciting. We drove narrow mountain roads, soaked in remote hot springs, and fought to breathe at an average elevation of around 12,000 feet!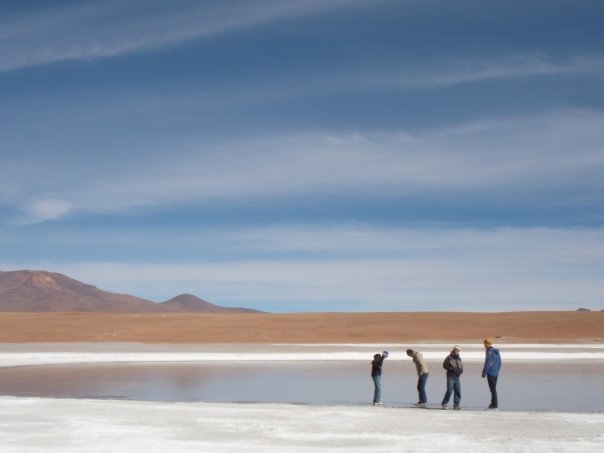 What's a trail favorite on onX Offroad that you recommend to our community?
A few of our favorite trails right now…
Siskiyou Pass, OR
Fossil Ledge, MI
Georgia Traverse, GA
Lost Coast Beach, CA
The company is a big proponent of treading lightly. Tell us more about the steps you take as a brand to ensure responsible land recreation.
onX Offroad is an advocate for responsible land use and public access. (Check out our blog on land stewardship and all of our land access initiatives.) We incorporate messages of responsible land use throughout our marketing. We know that, as leaders in the space, it is up to us to set the example and expectations of how to recreate responsibly. We also have many trail guides working in the field to map legal routes that stay on trail, avoid sensitive areas, and follow Tread Lightly principles. 
What's the best part about working for a company like onX Offroad?
At onX, we're encouraged to get outside and use our products all the time. How can you test an off-roading app without actually using it? It's a huge perk! I love working with a group of people who are committed to outdoor recreation, and have equal commitment to creating the best user experiences possible. We are here to awaken the adventurer within everyone.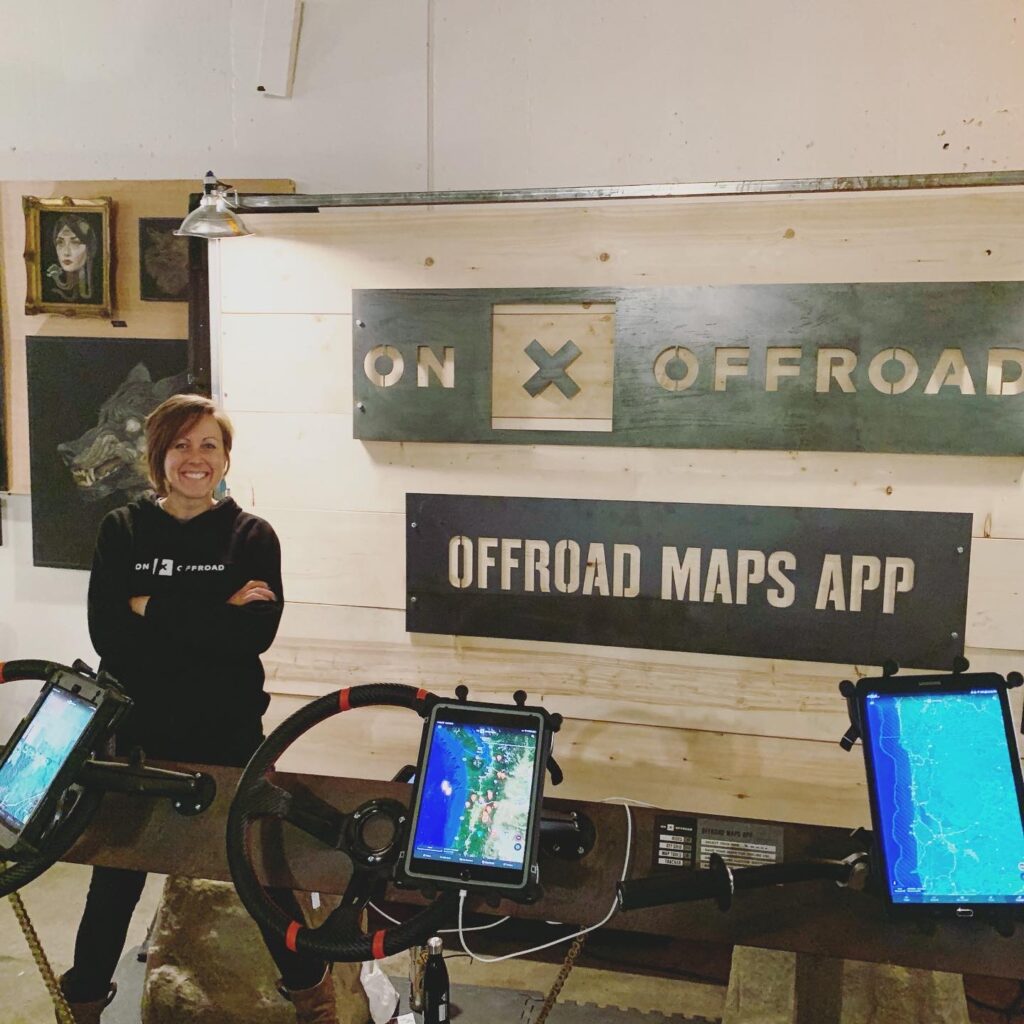 Lastly, any words of wisdom for our 2021 Rebelle competitors?
We are in awe of all of you! Take the time leading up to the competition to take Rebelle's classes on reading and interpreting land maps. Use onX Offroad GPS as a navigational training tool (with satellite, topo, and 3D maps.) These are skills you'll take with you for the rest of your life. This is the adventure of a lifetime so enjoy every minute. We'll be rooting you on!