Escaping the ordinary, Hoehn Adventures was born from a love of a grand adventure – or should we say, many adventures. Karen Hoehn, affectionately known as "Mama Hoehn," is one of the driving forces behind the brand, who – through an evolving series of racing events across the world – seeks to inspire those who love the power of challenge and the joy of pushing the boundaries.
Our presenting sponsor for the second year in a row, Hoehn Adventures is sending four teams this year to compete in the Rebelle Rally – one of them with Karen Hoehn behind the wheel. From her love of the LR4 to athleticism in the sea to effortless ability to go from heels to wheels, Karen represents today's woman – strong, passionate, and driven. We had a chance to catch up with her last week to find out the definition of Hoehn Adventures, what's going on in Botswana, and how she's earned her diving stripes.
First of all, what exactly is Hoehn Adventures?
In the past several years, we have been doing some extraordinary adventures with our Land Rover brand and Hoehn Motors. Both of my daughters Jo Hannah and Susanah competed in several rallies in Morocco in Land Rovers, we sponsored Denise Mueller's successful attempt to be the World's Fastest Woman on a Bicycle, (at 147.7 mph she cycled her bike behind a wind fairing attached to a Range Rover SVR,) and then of course having six Hoehn teams participate in the first ever Rebelle Rally last year. We realized we loved having this component to our company, so we camp up with the name "Hoehn Adventures." It's basically an arm of the company that supports and participates in great experiences using the brands of the cars that we sell.
Hoehn Motors is a 4th generation automotive dealership you're quite familiar with. What's the best thing about being part of a family-owned and operated business?
The best part about being a family-owned business is the personal touch to our employees and our customers. A large amount of our employees have been with us for over 20 years. We watched their families grow and they have watched ours grow.
You competed in the Rebelle Rally last year. What's the next adventure you and the crew at Hoehn Adventures have up your sleeves?
Our next Hoehn Adventures is at the end of August. We are taking 13 customers to Botswana for a safari/driving experience in Land Rover Defenders. We will travel from the Southern border of Botswana to the Northern border. Our sleeping arrangements for the nine days will be popup tents on the roof of the Defenders. We should be in good shape; however, there will be five Rebelles on the trip, and we are also bringing our favorite piece of equipment – our set of MAXTRAX! (Editor's note – Hoehn Adventures is on the move as we speak – check their blog for Botswana updates.)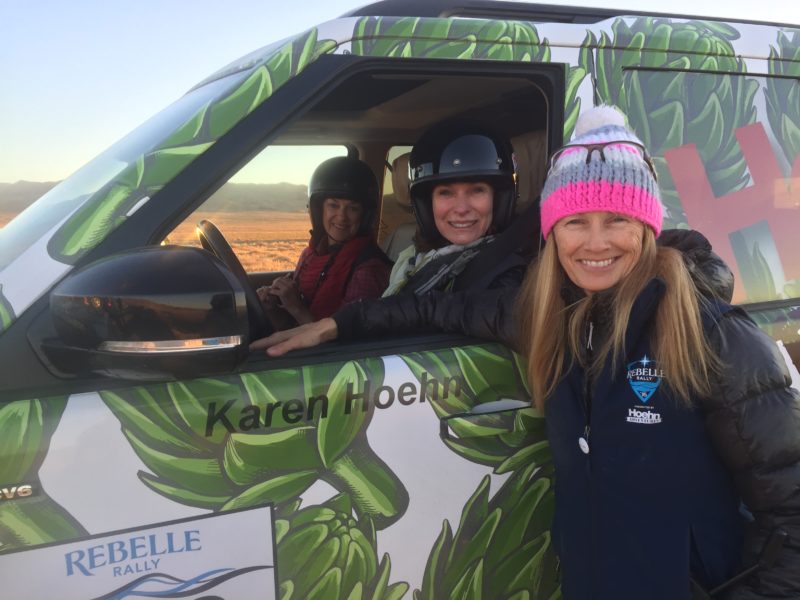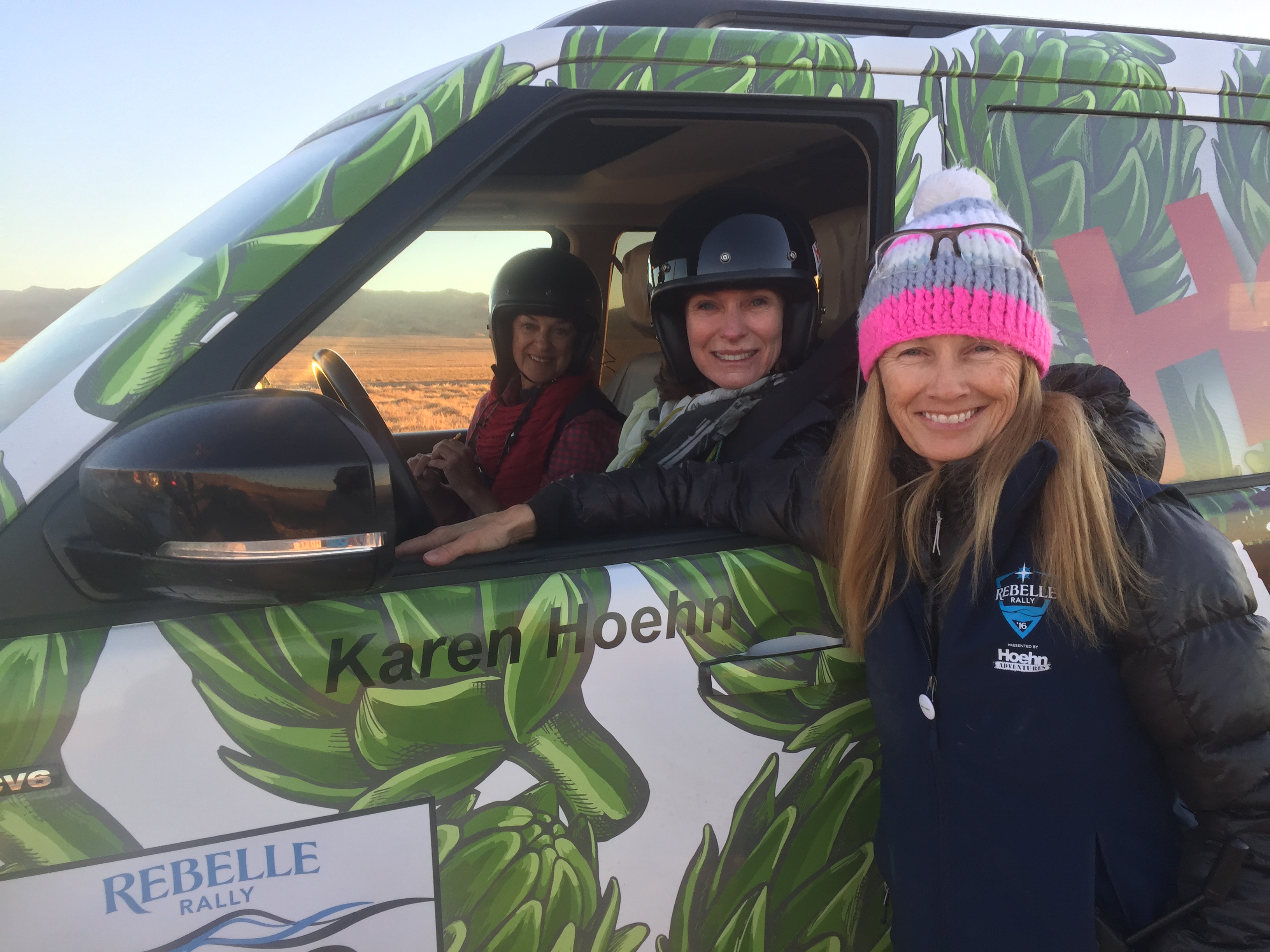 Among other things, we hear you're a great free-diver. Tell us more about how you picked up this hobby.
My husband Bob and I love the water. He's a spear fisherman, and in the Bahamas (our favorite place to go,) you cannot take fish while wearing a scuba tank or using a spear gun. That means you need some good bottom time to get the fish while simply holding your breath. Bob wanted to increase his bottom time, so for his birthday one year, I have him a three-day training course with the then free diving champion, Pipin Ferraras. He loved it so much that over the years he trained with a few more champions. Even though I wasn't taking lessons, I was in the water with them and I picked up some of the techniques. I am lucky that I can clear my ears without holding my nose, which helps immensely.
Your homebase is in San Diego, but if you could pick one other spot in the world to set your roots down, where would it be and why?
That would be Staniel Cay, Exumas. This is a small island in the Bahamas. We love it there and have been going for the last 32 years. We have friends on the island and a lovely routine to our day there. It's all about water and it's truly the most beautiful water in the world!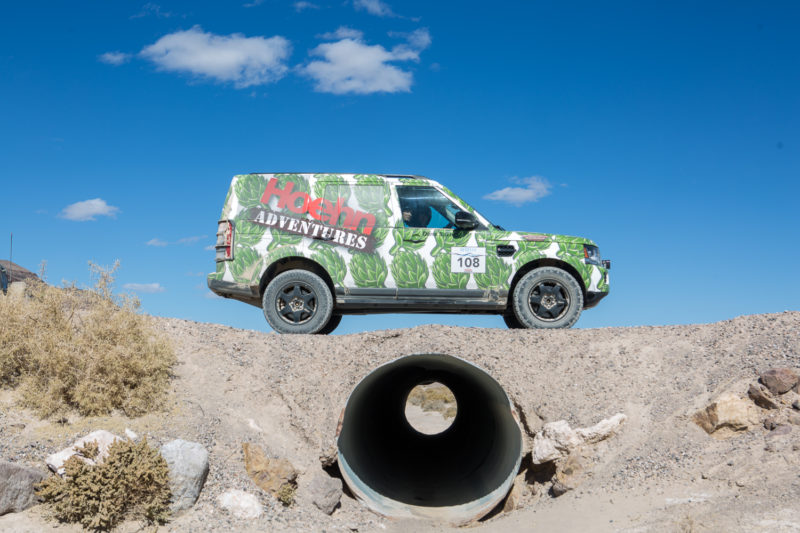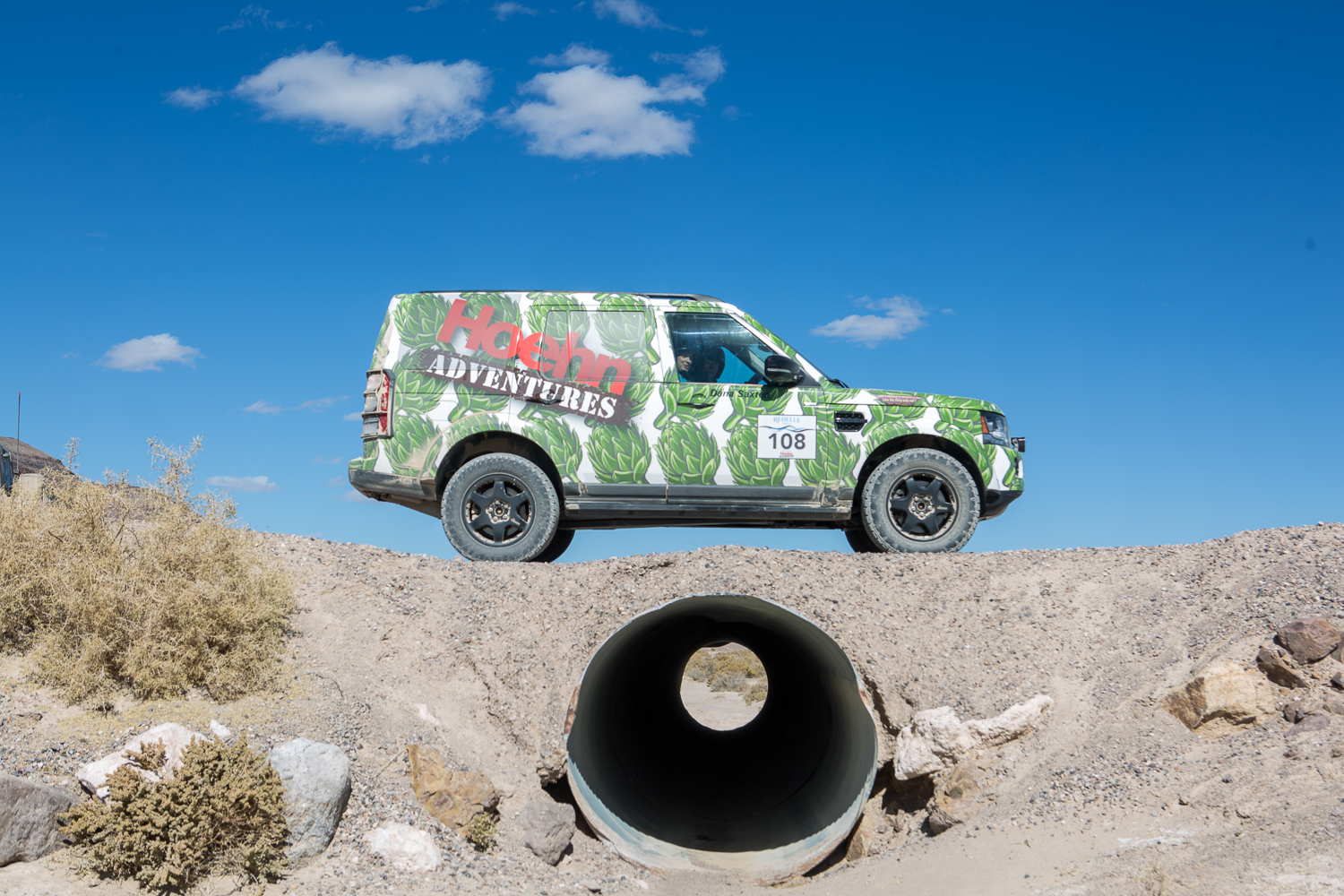 What's your preferred daily driver?
My daily driver is a Land Rover LR4. Since I've joined the rally world, the LR4 has been the rally vehicle I have been driving. I have truly fallen in love with the car. They quit making the LR4 in 2016, so if I wanted one new, I had to jump in on it last year. I actually bought the last LR4 Hoehn Land Rover sold. Lucky me!
Lastly, any words of wisdom?
Hmm….wisdom. I guess it's three things: "To be kind, to be kind, to be kind." I don't always achieve it, but it's always worth striving for.