If you've ever competed on the Rebelle Rally, you know Nick Cimmarusti. Humble, hard-working, and with a reputation as our go-to fix-it guy, we're not sure he's ever met a mechanical issue he can't resolve.
Nick has been an integral part of the Rebelle crew since the inaugural competition in 2016. And every single year, he never ceases to amaze us with his can-do attitude and ability to somehow fix anything, anytime, anywhere. Hence the nickname.
With his mechanical experience and history on the Rebelle, Nick's seen it all.
Read on to see what tool Nick never leaves home without, the most common mechanical problem on the Rebelle, and why Nick takes two weeks out of his daily life to join the Rebelle every year.
How did you get started in the mechanics world?
My parents owned a small business on a small town airport, where they did maintenance and custom work on airplanes. From a young age I was out in the shop getting dirty and learning how to take things apart. Eventually I tried putting things back together. I grew up in the shop, working on bicycles, motorcycles, cars and trucks. Basically, any hunk of junk that I could drag home I would try to bring back to life. The best part was the airport, where the shop was located, was surrounded by Forest Service land full of amazing trails and logging roads to test all my repairs!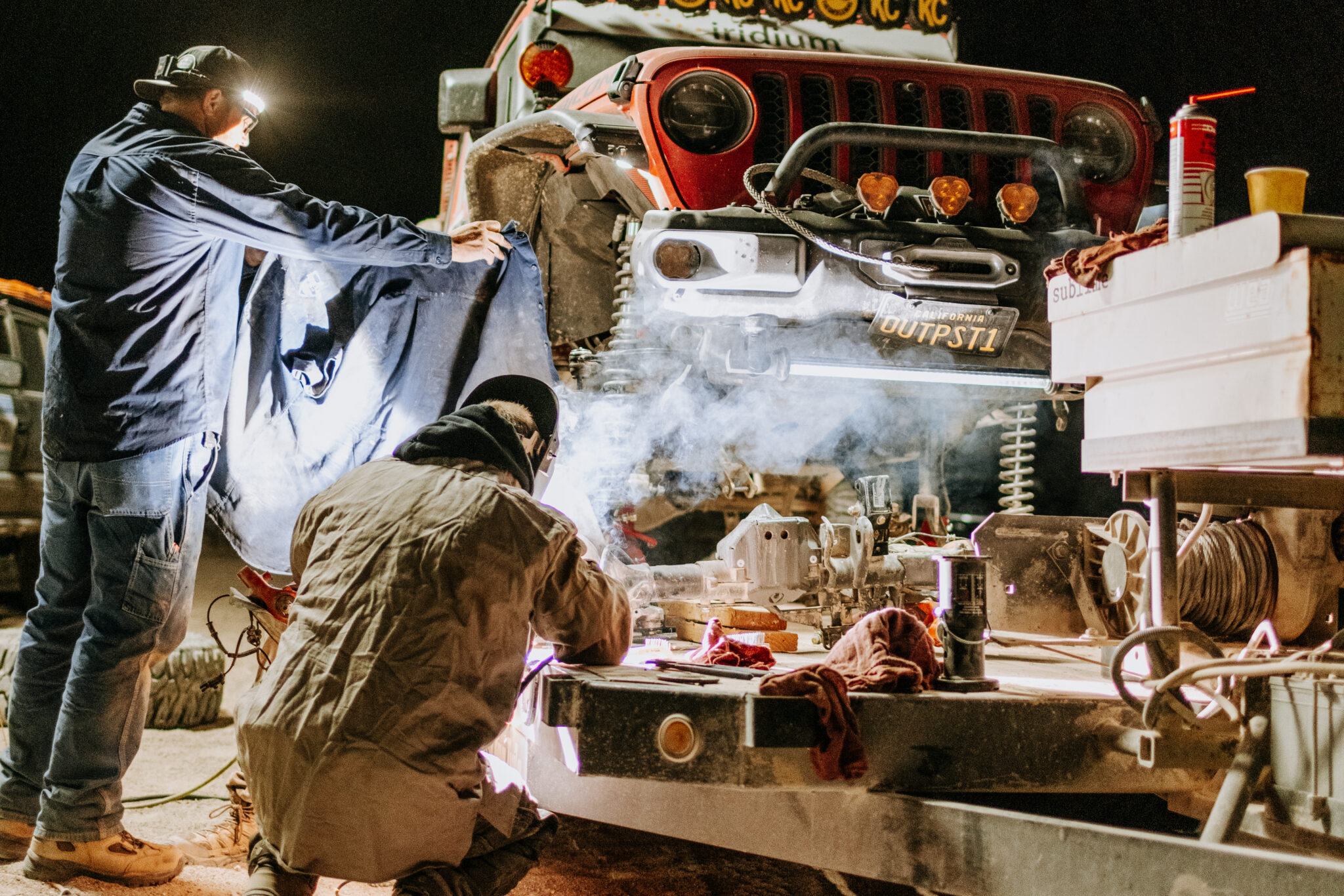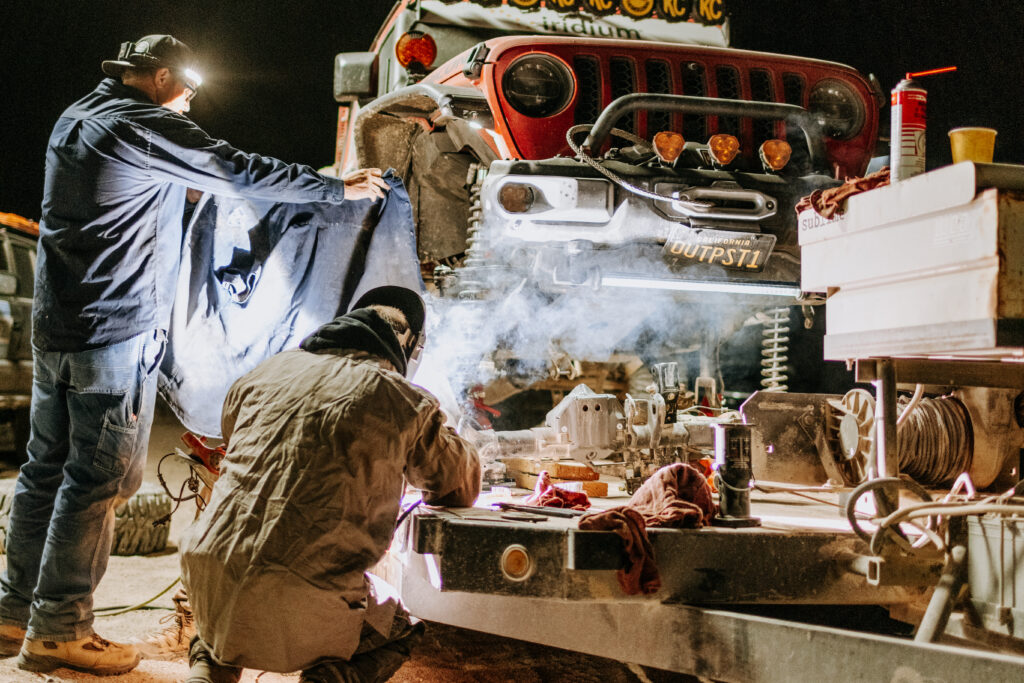 Five tools you never leave home without?
Number 1 is always a pocket knife. I feel naked without one.
If you were to look in the door pocket of my truck you'd always find a crescent wrench, 5in1 screw driver, a good pair of multi use pliers and a flashlight.
Most common competitor mechanical problem that could be avoided on the Rebelle?
The number one failure is always tire punctures! Most of the time they are sidewall punctures that could have been avoided by better tire placement or pressure. Repairs!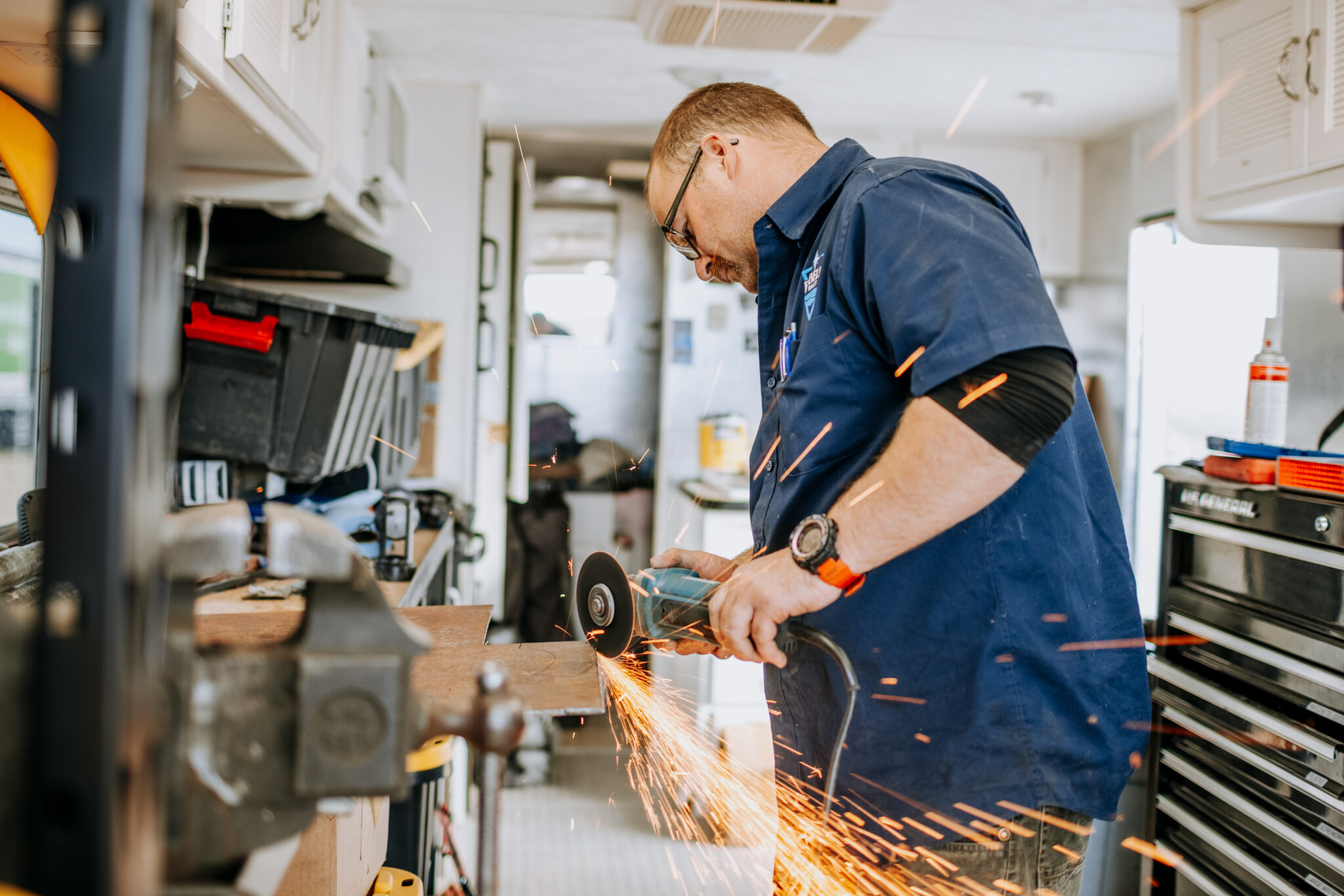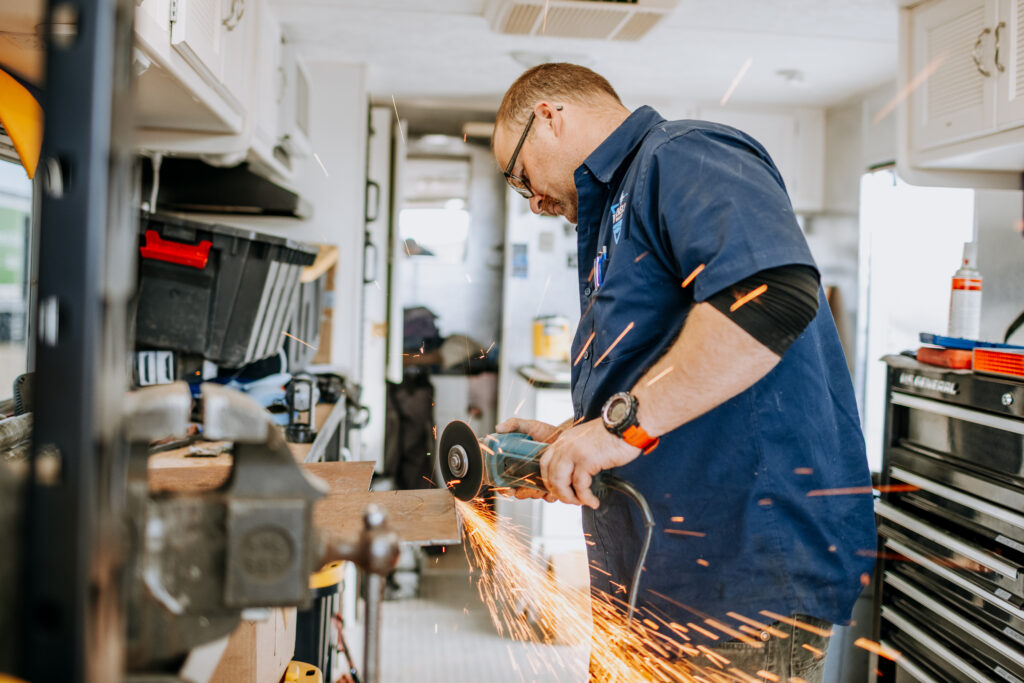 And what's one vehicle issue/problem you're pretty proud of fixing out on the rally?
The mechanical team has pulled off some interesting repairs over the years. From reengineering broken suspensions, replacing bent axles and replacing clutches we've accomplished a lot. I am especially proud that we've never had to tell a team that we can't fix their car. The most recent big repair happened on the last rally. Last year we had an axle housing on a wrangler break completely in half! The axle tube broke out of the cast center section and the axle shaft was sheared in two. Our team was able to remove the assembly, get it close to straight and weld it all back together. Working all  night we were able to complete the repair about 45 minutes before the team needed to be at the starting line. The repair lasted not only across the finish line but continued to work until the team replaced it several months later!
Every year you take two weeks off of your "normal life" to join the Rebelle. Why?
This is something I have struggled with. It's difficult to find the words to describe how being a part of the Rebelle impacts my life. I don't escape a "normal" 9 to 5 once a year to be at Rebelle. I live a dream with the work I do, but the Rebelle impacts me more than anything else I do. Being a part of literally changing people's lives has a profound impact on your soul and that is why I keep coming back.
Fun fact about Nick that we don't know 🙂
I don't follow the scoring during the rally. I never know who is winning until they are handed a trophy at the end. A team might be dead last and we're still going to expend every ounce of energy to fix whatever is needed.
Lastly, and words of wisdom for future Rebelles?
Set your car up early. Test your car and prep your car well. Last minute "upgrades" are rarely a good idea.