Wagon Wheel to Harrison Ranch
Rebelle Rally competitors enjoyed warmer temperatures overnight in the Wagon Wheel OHV Area outside of Ridgecrest, California.  Wagon Wheel was one of four new open OHV areas visited by the rally in 2019. What is the importance of open OHV areas to the rally?  Wagon Wheel, Spangler, and Dove Springs, three areas which comprised much of the course for Day 3, are criss-crossed with roads and washes that make navigation far more challenging for the competitors than the two-track roads of Day 1 and Day 2.  The CPs in Dove Springs were dotted among the peaks and valleys in order to test the precision of drivers and navigators alike.  The CPs were split into two groups to keep teams from following each other, and Course Director Jimmy Lewis put CPs from both groups near, but not too near, each other to really push teams in the fourth edition of the Rebelle Rally.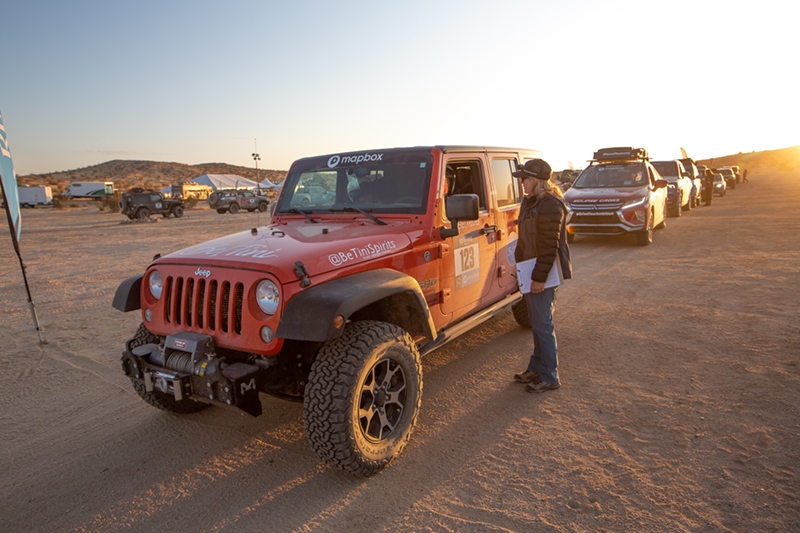 The route led them through dense Joshua Trees and narrow valleys en route to the private Harrison Ranch, where teams will self-camp (no base camp) as part of the Marathon Stage. Team SassQuatch Rebelles – #184 posted the best score in the 4×4 Class on Day 3, moving them up to 12th in the overall standings.  Navigator Kendra Miller has competed in every Rebelle Rally, while driver Eliza Coleman is new to the event.  It would be an understatement to say that Eliza is comfortable behind the wheel though; she is an award-winning stuntwoman and stunt coordinator who has worked on feature films including Ocean's Eleven and The Italian Job.  Team Xelles – #190 retained the overall lead in the 4×4 Class after three days of scored competition, finishing fourteen points behind the SassQuatch Rebelles.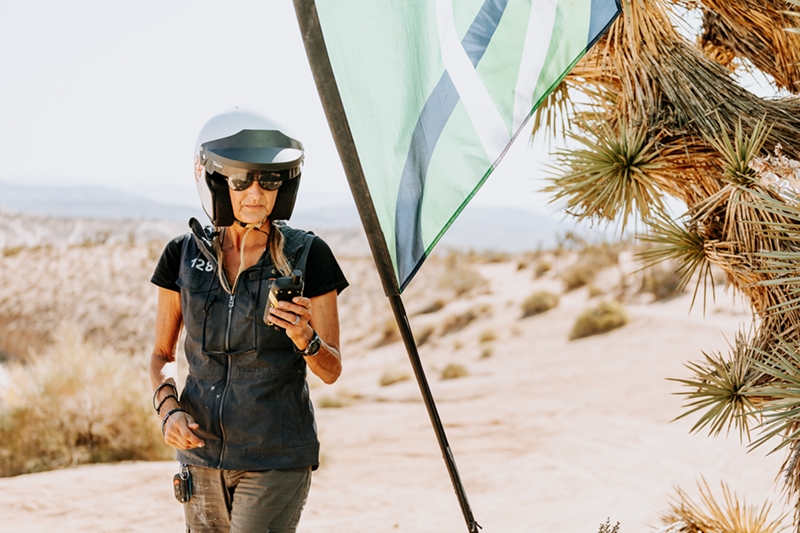 In the Crossover Class, Team Naviguessers – #210 finished first for Day 3 to put them in fourth place overall.  While many teams are all business at the start line in the morning, Naviguessers Emily Winslow and Alicia Farrar started a tradition last year of rocking out to begin their day.  Today's pick: Diva by Beyoncé.  Team Jeeves – #200 came in second for the day to retain their overall lead in the Crossover Class.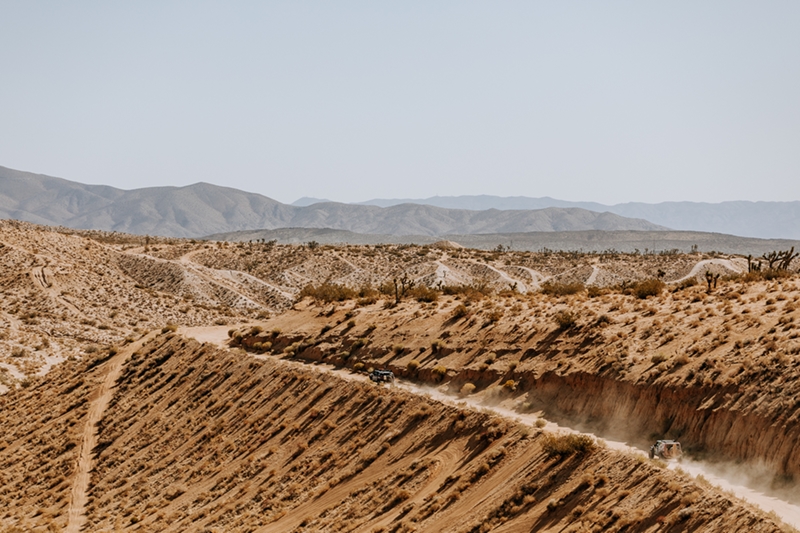 Tomorrow the second half of the Marathon Stage drops down Piute Peak and through the iconic, colorful Jawbone Canyon before passing back through Dove Springs.  The course then crosses Spangler Open OHV area and then returns to Wagon Wheel for a skills challenge that will test their organization and preparation abilities, followed by another amazing dinner by Michelin star chef Drew Deckman and his talented crew.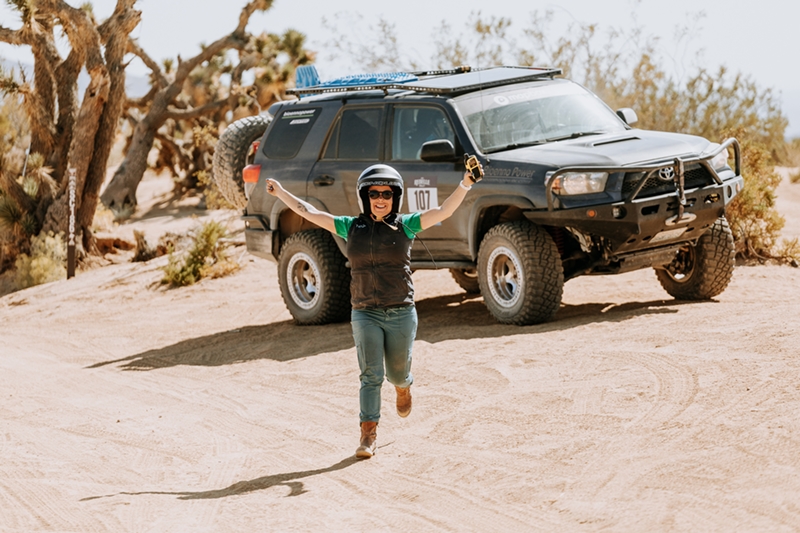 Daily Tech Tip – Is The Rebelle Rally A Race?
The Rebelle Rally is NOT a race, it is a competition.  It differs from a traditional race where speed is a priority to finish as quickly as possible.  By contrast, the Rebelle Rally is about precision, not speed.  Precise navigation and precise driving. There is no GPS, no pre-running, and you don't need a highly modified vehicle to be successful at the Rebelle Rally. "My vision was to create an event that rewards intelligence, proper planning, and attention to detail," Rebelle founder Emily Miller explained.  Over seven days, teams comprised of two women (one driver, one navigator) use maps and compasses and roadbooks to navigate to multiple checkpoints (CPs) in a prescribed amount of time.  Some CPs are visibly marked by a flag and course worker (Green CPs), while others are marked by a small flag or PVC pipe (Blue CPs).  Black CPs offer the greatest challenge, with no visible reference on the ground.  Teams check in at each CP with their tracker, and the closer they are to the exact Black CP location the more points they receive.  Scores are updated live throughout the day here.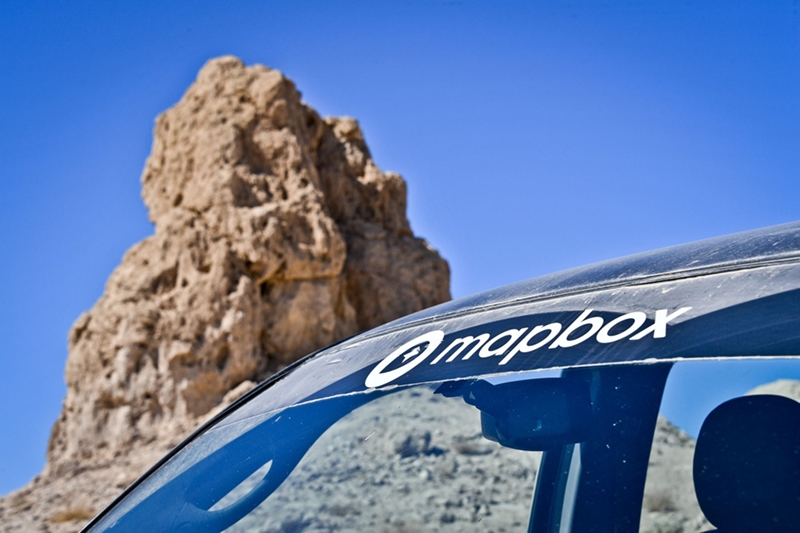 Sponsor Spotlight: Mapbox
Why would an emerging tech giant be interested in a competition that relies on paper maps and compasses?  Mapbox values the lost art of navigation, and their software's ability to plot location features with maps and navigation made Mapbox the perfect fit for live tracking at the Rebelle Rally.  You might not know the name Mapbox, but you have definitely used their software before. If you have ever used AirBNB, Lyft, Snapchat (or followed the Rebelle Rally for that matter) you have used Mapbox's location data platform.  Mapbox is the backbone of our live tracking system, which combines CPs and vehicles positions on course with photos, descriptions, points of interest, and videos that are necessary to tell the full story of the Rebelle. Partners of the Rebelle Rally don't just write a check, they share our values and are immersed in the event.