Harrison Ranch to Wagon Wheel
After a chilly night self-camping in the mountains at the private Harrison Ranch, Rebelles descended back down to lower elevations and warmer climes at Wagon Wheel OHV Area.  The course passed through the spectacular Jawbone Canyon, where they refueled before heading out into Spangler OHV Area to find more CPs.  While many teams struggled with the new rules on Day 2 of the rally, by Day 4 the top teams were starting to distance themselves from the pack.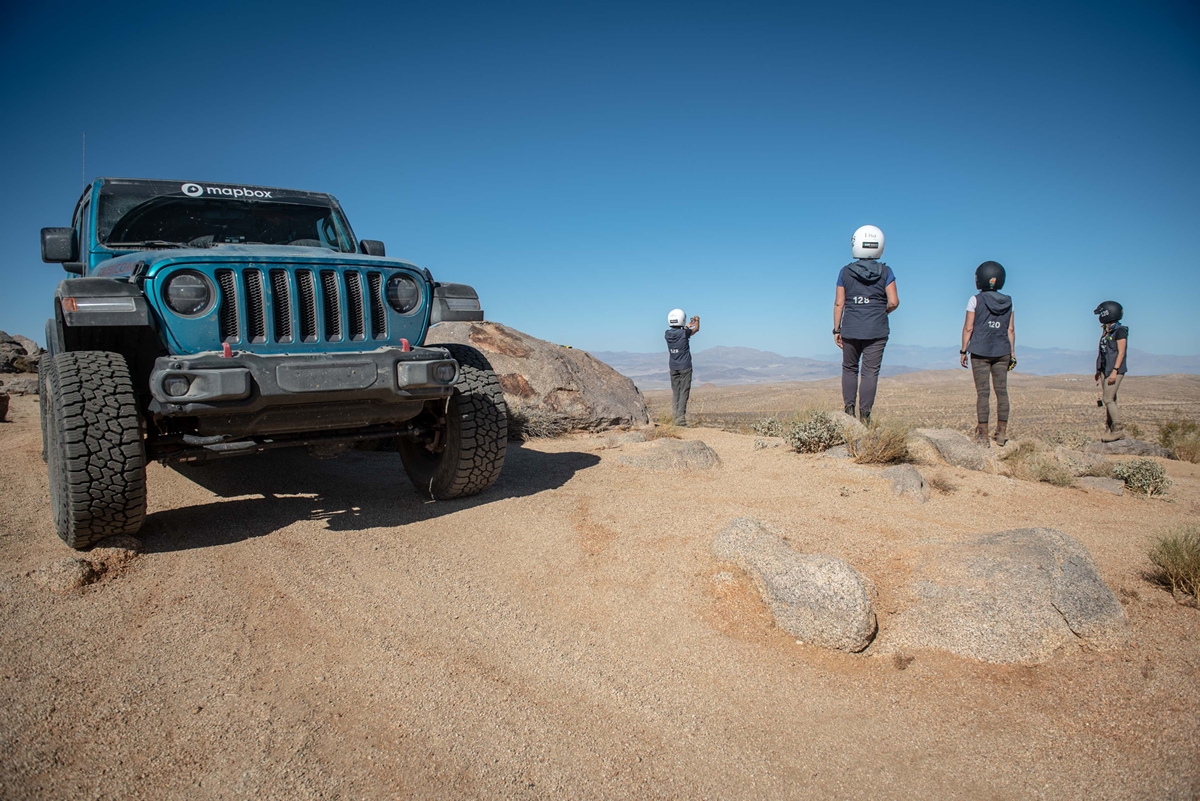 Team Jeep Thrills – #177 posted the best score for the day in the 4×4 Class.  The mother and daughter duo of Christine and Emily Benzie are scientists by trade (an aerospace engineer and geneticist, respectively) who have applied what they learned last year to compete at the top ranks of the Rebelle Rally this year.  "They day I got home I was still distilling what just happened to us over 10 intense days," Christine recalls. "But the next morning, as I was unloading gear and pouring the glorious sand out of said gear, my little voices said 'next year, we take less clothes' and 'next year, we need a place to put all those maps'.  Apparently, my subconscious had already decided: yes, there would be a next year."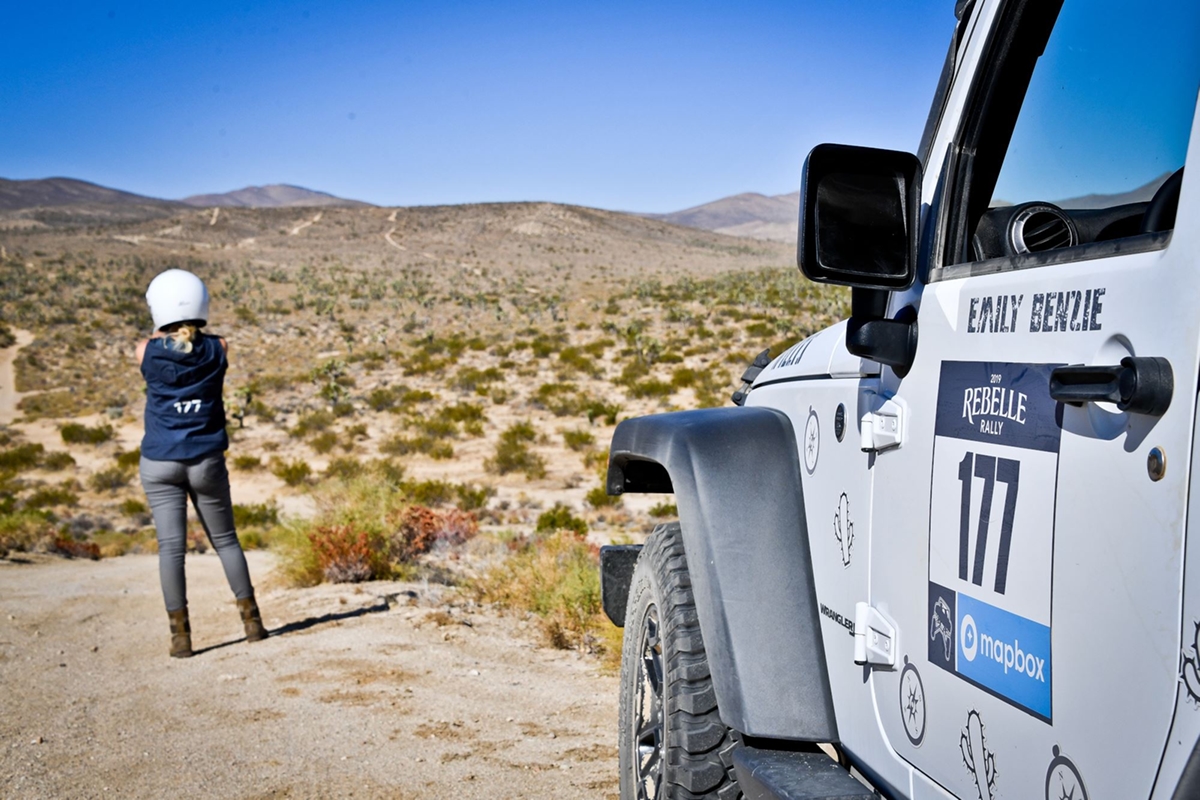 While many of this year's rookie teams are grouped around the 20th position in the overall standings, Team Luna – #107 has moved into the top ten.  April Leone and Joanna Chen are both software engineers who met at a dune training class earlier this year.  "I have been following the Rebelle Rally for the past few years and it is fun to finally be able to participate," Joanna confessed.  The strong finish by Team Jeep Thrills – #177 moved them into third place overall, behind Team Xelles – #190 and last year's winners, Team ClearWater Designs – #100.
In Crossover, Team Sand Mode – #208 posted the best score for the day in their Honda Passport. "Tasha and I have been switching off driving and navigating," Liz Casteel explained.  "It takes a lot more work to navigate here than it does to drive, and changing roles really makes us empathetic to each other."  The strong showing for the day moved the pair of Honda engineers into second place overall in the Crossover Class behind Team Jeeves – #200.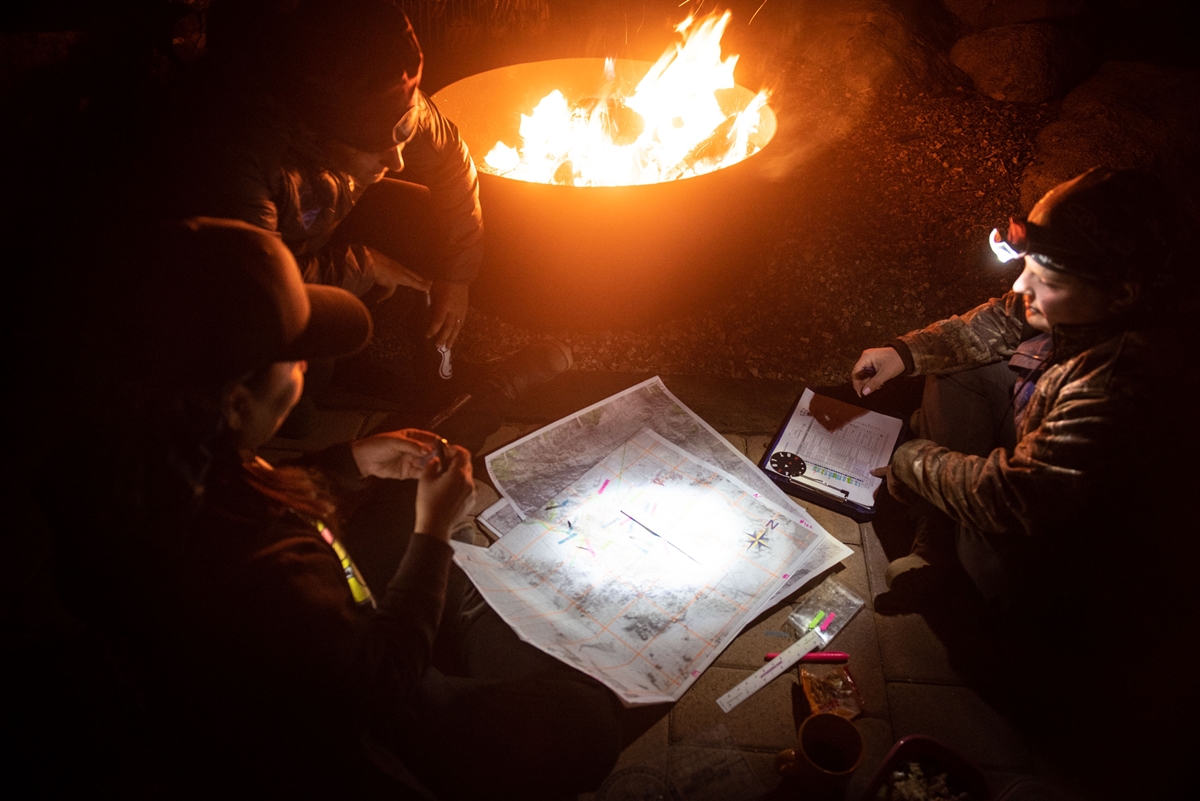 Upon returning from a grueling marathon stage, teams had the option to participate in a skills challenge.  Unlike last year this challenge was not scored for points, but rather a bonus with prizes for the fastest time finding required items such as fire extinguishers and first aid kits.  Team Waypoint Wanderers – #148won the event with a time of one minute, thirty-four seconds.  Prizes included items from sponsors KUHLand Maxtrax as well as a dinner at Drew Deckman's pioneering farm-to-table restaurant in Valle de Guadelupe.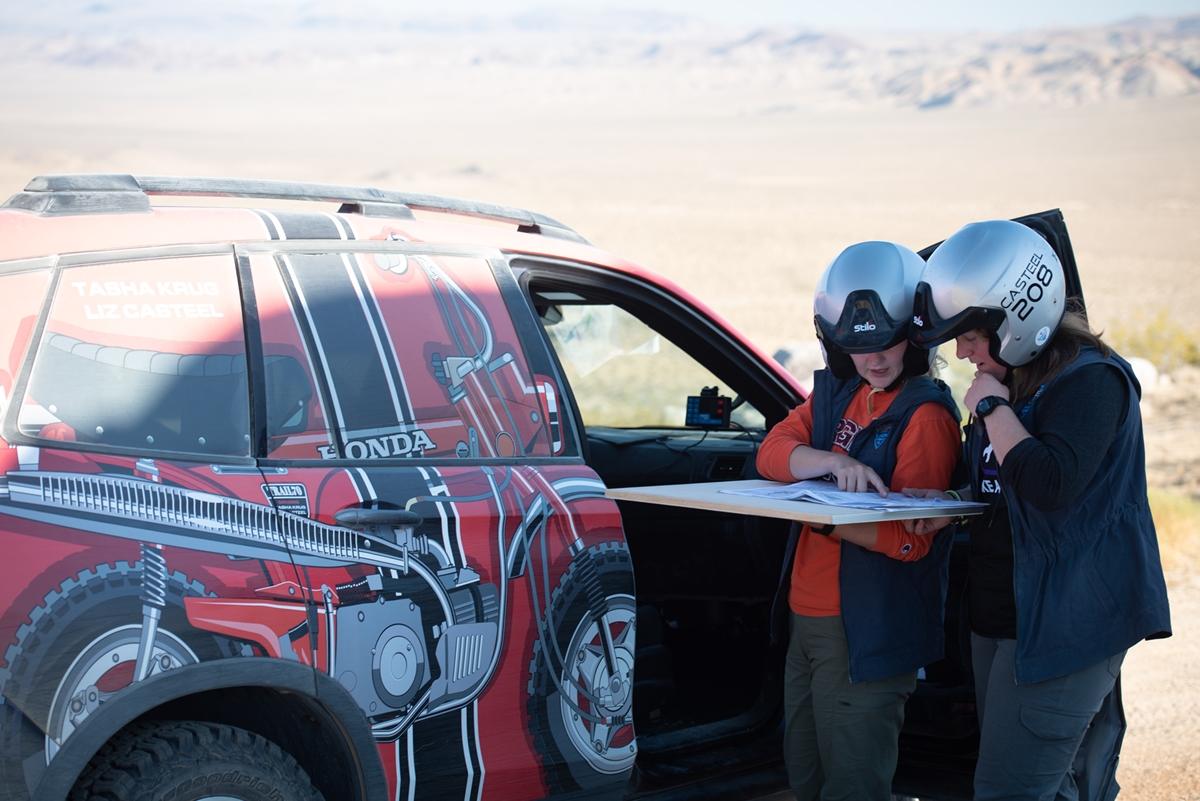 On Day 5 teams leave the line starting on a longer, more complex Rebelle Enduro Challenge than they have seen thus far.  Timing controls starts in the Spangler Open OHV Area and ends on a dry lakebed northwest of Barstow, California. Teams continue on via roadbook and must stay on route.  Two black CPs embedded in the roadbook force teams to stay on point and not get distracted by the sweeping vistas.  The route then continues through Stoddard Valley Open OHV, the fourth open area that is new to the 2019 Rebelle.  Teams must keep heads up and not just follow each other in order to ensure they collect their own CP, and not the CP of another group.  They will then cross the pavement and make their way to the base of Ord Mountain and the northern part of Johnson Valley OHV Area.   This day is designed to be slighter shorter time-wise to give the competitors and vehicles an ever-so-slight break from the beating they will face in Johnson Valley on Day 6.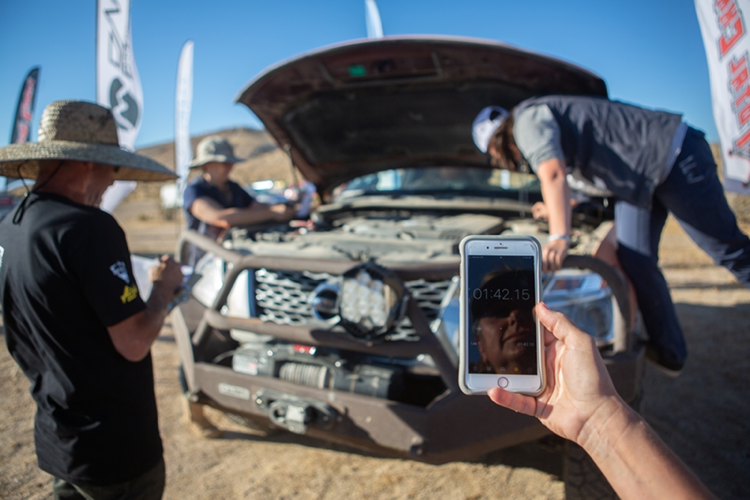 Daily Tech Tip – How To Follow The Rebelle Rally
There are a variety of ways to follow the Rebelle Rally standings in real time as the event progresses.  Clicking on rebellerally.com/live-tracking provides up-to-the-second positions of competitors on course providing by YB Tracking via the Rebelle Rally website or YB Tracking's app for Apple and Android.  The tracking information is overlaid on a Mapbox framework that displays points of interest and check point (CP) locations.  For those that prefer tabular data, the Rebelle Rally scoring page has just about every statistic you could ever with for.  There are overall standings for the 4×4 and Crossover classes, links to team bios, and individual CP scores for each day.  Note that 4x4s are separated into Group A and Group B in order to discourage teams from playing follow-the-leader.  The Flow Chart is a handy way to chart momentum of teams from day to day; no one has a perfect rally and bouncing back from adversity is a critical skill for overall success.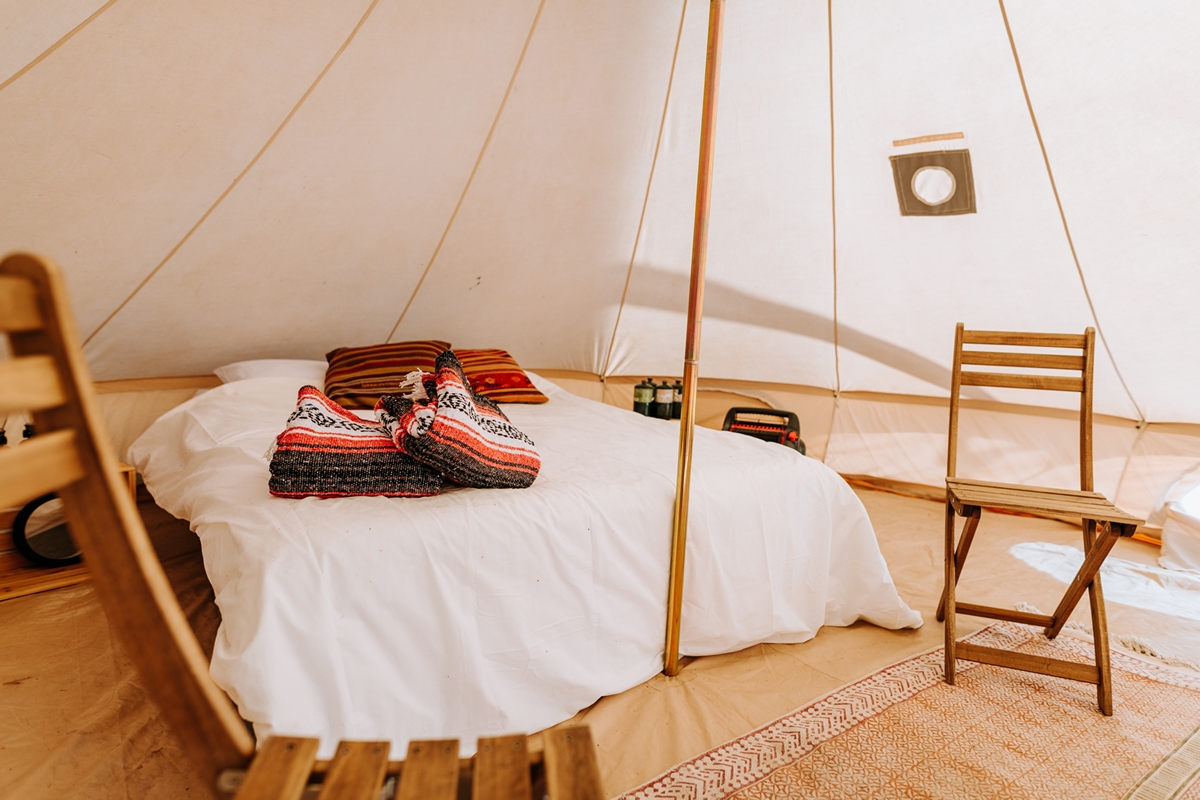 Glamping may not be the first thing that comes to mind with the Rebelle Rally, but this year things are a little different thanks to Stout Tent. Official glamping partner of the 2019 Rebelle Rally, Stout has not only outfitted our base camps with their safari-style tents for visiting guests, they've sent one of their very own staff to ensure the tents are up to Stout standards – through the entire ten day rally. We are so stoked Stout jumped onboard to take all things accommodations next level for our guests. And if you're looking to one up the Bell Tents we have at our base camps, they also offer teepee-style event tents and glamping bathroom suites. Because tucking yourself into your own canvas cabin at night is sometimes the best way to amp up your camping experience.