Cougar Buttes to Imperial Sand Dunes
Rebelles awoke to a beautiful fall morning at Cougar Buttes with perfect temperatures and an absolutely stunning sunrise.  The beauty quickly gave way to whooped out paths and rocky trails as the teams criss-crossed Johnson OHV Valley looking for green, blue, and black checkpoints while trying to refrain from damaging their vehicles or puncturing any tires. Leaving Johnson Valley, the road book led competitors through the gorgeous Joshua Tree National Park and then around the Salton Sea past Mecca and Bombay Beach en route to Imperial Sand Dunes (aka Glamis). Reaching green CPs before their closing times was an issue for all teams on Day 6, with distance, traffic, fueling, and road conditions all eating up valuable time. The format of the Rebelle Rally requires teams to manage their time efficiently, as there are set windows of time in which to reach blue and black CPs before traveling to the next green CP.  Miss the time cutoff for a green CP and your day of competition is over; literally.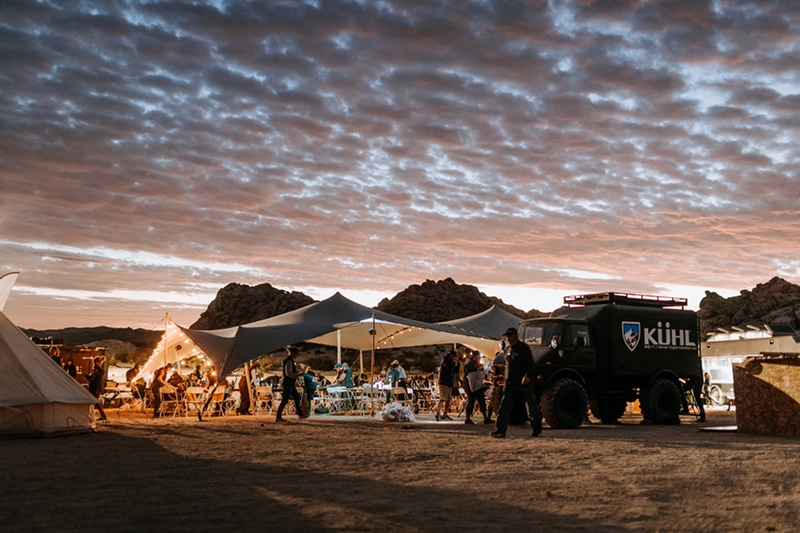 The Crossover Class is larger in 2019 than it is has ever been, and Team Jeeves – #200 has retained their overall lead by besting Karah Behrend and Rachael Ridenour of Team Record The Journey – #207 for one point on the day.  Johnson Valley lived up to its reputation for the Crossover Class, claiming several tires and forcing Team Challenging Spirit – #203 and Team Naviguessers – #210 to retire due to dehydration and a burnt up clutch, respectively.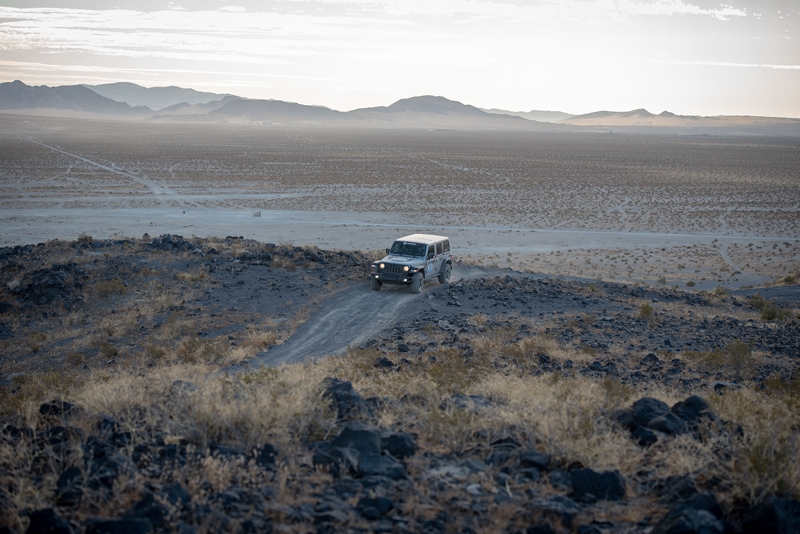 Last year's 4×4 Class champions, Team ClearWater Designs – #100, posted the top score on Day 6, hitting all the CPs for the day save for one blue checkpoint.  This puts them just 13 points behind Team Xelles – #190 in the overall standings coming into the final day of the event.  Rachelle Croft and Taylor Pawley of Team Xelles have been leading the rally all week, but last year Team Blondetourage led much of the rally only to see victory snatched away on the final day by Team ClearWater Designs.  After six days of fierce competition, there is less than a 10% difference in points amongst the top eight teams.  This is still very much anyone's game.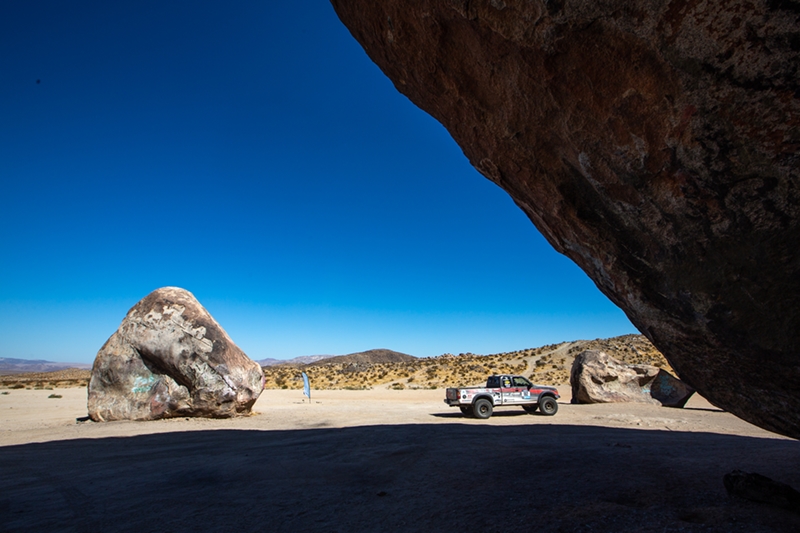 The final stage of the 2019 Rebelle Rally will push the competitors deeper into the dunes of Glamis in search of elusive CPs.  Past editions of the rally have revealed that nothing is certain when dunes are part of the equation.  Teams have gotten broken, stuck, and ran out of fuel at Glamis, plunging their position in the standings.  Other teams have taken all the skills that they have learned over the past week and applied it on course to upset significantly more experienced rivals.  Anything can happen at the Rebelle Rally, and on Day 7 we expect it will.  Follow us closely on social media throughout the day, as Creative Director Katy Kunkel performs live updates from Glamis.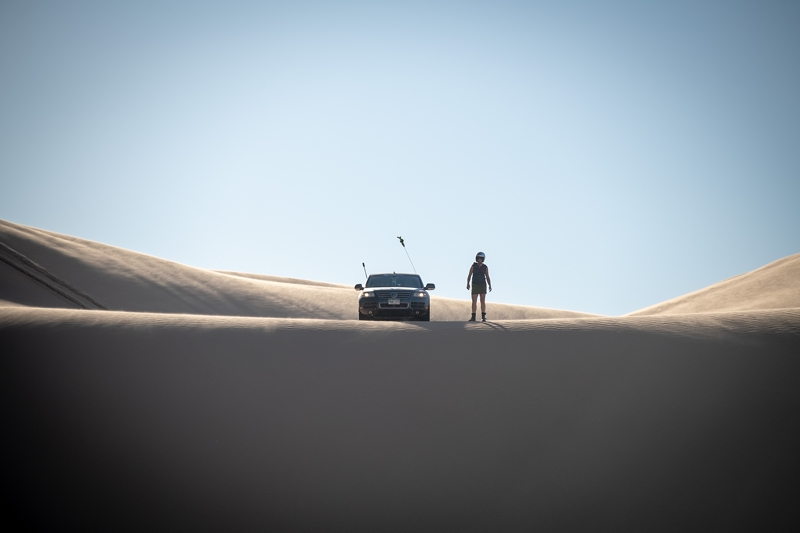 Daily Tech Tip – What Is The Team Spirit Award?
It is not always about your score, but how you compete that matters most. The Rebelle Rally Team Spirit Award is designed to promote and encourage a positive spirit in the midst of focused competition. It is searching for solutions, proving encouragement and treating others with respect and enthusiasm, which ultimately results in fostering a spirited competitive climate.  The Team Spirit Award winner, as voted on by staff and competitors, receives a $5,000 donation in their name to the charity of the team's choosing.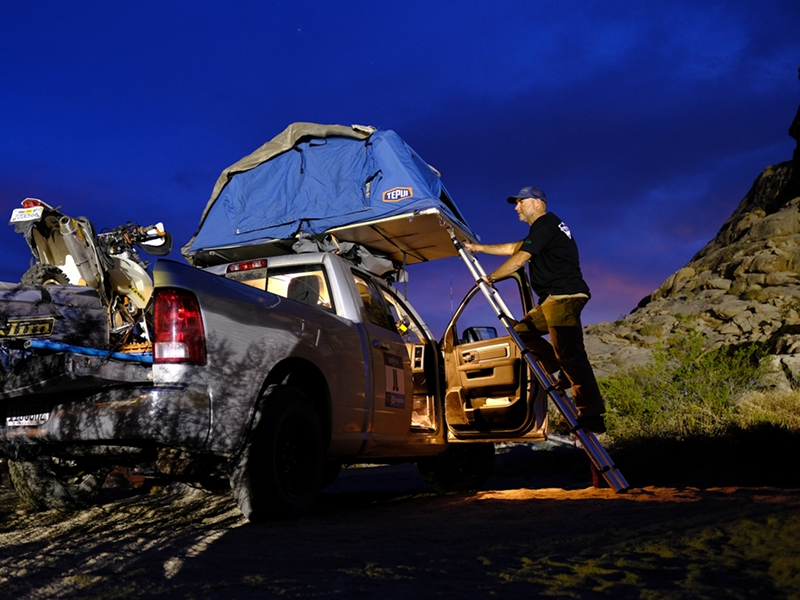 Sponsor Highlight – Tepui Tent
Ever arrive in camp after dark?  Or can't find a clear, level spot to set up a tent?  These issues are a thing of the past with the addition of a Tepui roof top tent.  Tepui makes premium rooftop tents, including a new hard-shell model, and specialized outdoor equipment for a more secure and comfortable way to get the most out of every adventure. Every Tepui tent is purpose-built, made with the highest quality materials, and designed to withstand the roughest weather and toughest conditions. When it comes to adventure travel and pre-running the course, we choose Tepui.