The 2022 Rebelle Rally kicked into high gear today with temperatures below 40 degrees and an infamous cowbell greeting competitors before dawn.
The day's first-ever standalone Prologue Day began at 11:00 am following a morning rally school for the 54 teams. After a first night camping at Basecamp 1 in Belmont, Nevada, teams began their day with a comprehensive competitor briefing before departing for the course.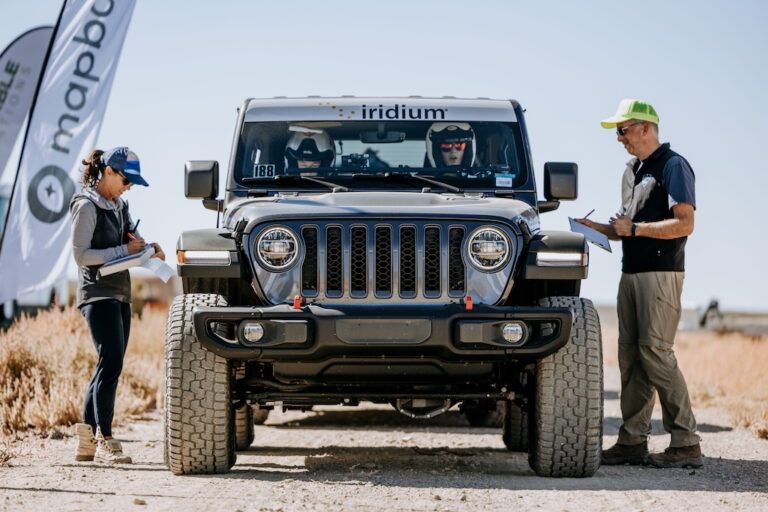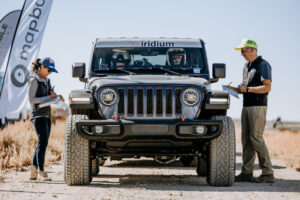 "It went well this morning with the progression of the Rally School to then getting their maps and CP guides, they just didn't really have the chance or time to get nervous." Chrissie Beavis, Rebelle Rally Head Scoring Judge noted. Considered "Day Zero" of the Rebelle Rally, the Prologue allows teams to get a feel for the competition format at the rally with an unscored day of competition. To stretch their legs and get into the groove, teams were able to test their skills on two critical elements of the rally, discovering checkpoints via coordinates plotted on a map and navigated to with a compass; and an "On Time Enduro," where the goal is to read navigation notes from a road book and cover a route as close as possible to the target time listed in the book.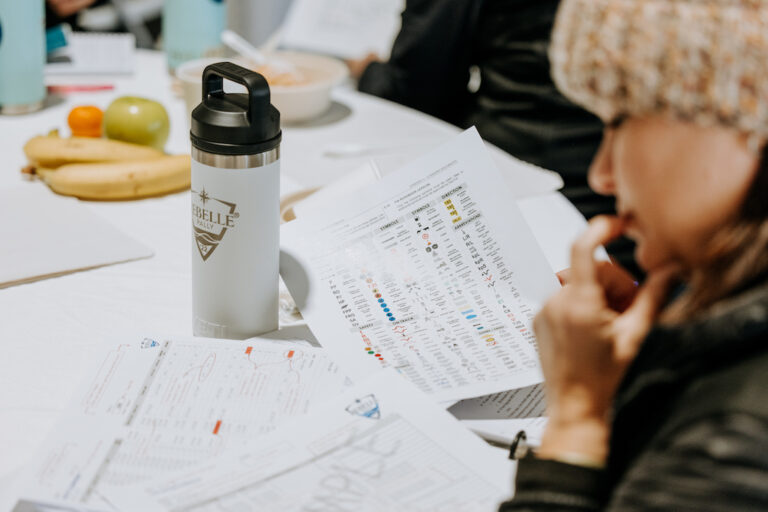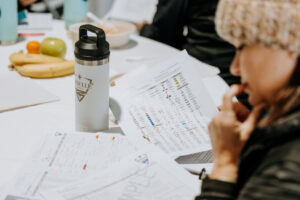 There were nine check points (CPs) and one enduro along the Prologue spanning 80 kilometers. Set up as a loop from basecamp to the ghost town of Belmont, they started with the enuduro heading east before switching over to the map and compass up steep passes with sweeping views across Monitor Valley. All the teams ended their Prologue in the mining ruins of Belmont, featuring the iconic Dirty Dick's Belmont Saloon. Situated on the old main street, Belmont once boasted a population of 2,000 miners and peaked in the 1870s.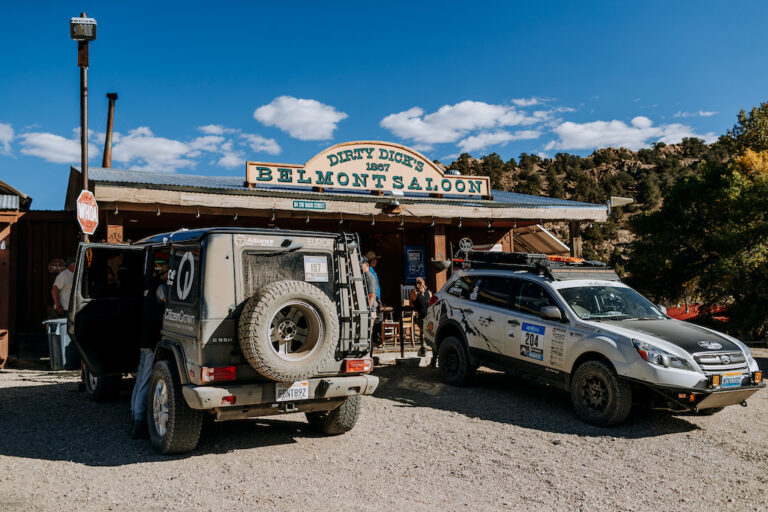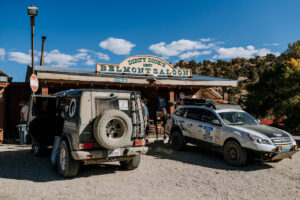 This doesn't mean that some of the teams didn't have a few wrenches thrown into their Prologue plans, in an update from Beavis, "The starting line went great today; everyone was really excited. We had one team, Team #108 with Karen Hoehn and Dana Saxten, which had a flat in the start line so that's why they didn't start at their normal time. They pulled off, changed their flat, then came back and started at the end of the group so they get a new REC start time. That is why they are running at the back of the pack even though they were in the top 15 or so of today's starting grid". To determine today's Prologue starting grid, veteran teams were given a ranking based on their previous year's Enduro performance and then rookies had a random drawing for the rest of their starting times.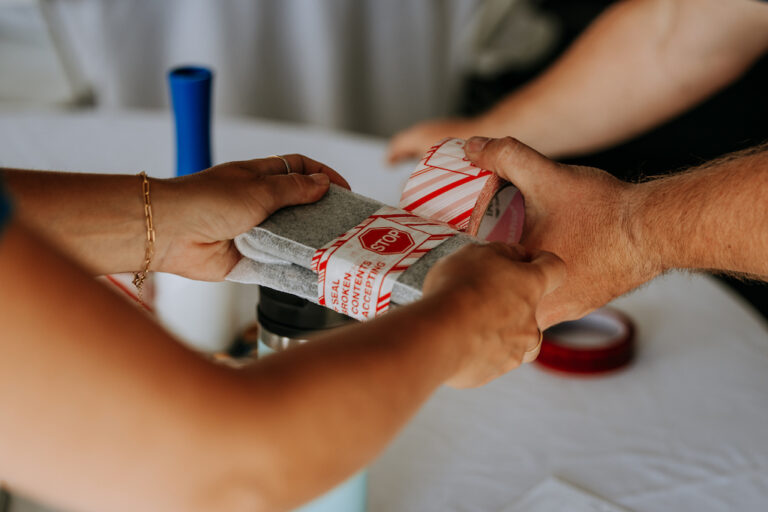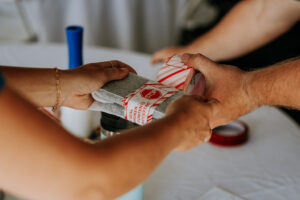 At the end of today's Prologue stage, competitors had their prohibited items sealed up until they cross the finish line. For many competitors, it's a welcome reprieve from technology, "Disconnecting for 10 days? This is one of the biggest draws of the rally for me, it's amazing. There's nothing like waking up in the morning and knowing that "all" you have to do that day is chase checkpoints with your friends. No errands, no chores, no news, no obligations, no cooking, no taking care of anyone but myself. It's f—ing beautiful (pardon my French)." #141 Melissa Vander Wilt.
STAGE 1 will heat things up tomorrow with the first day of scored competition featuring 18 CPs over 242 kilometers. A second loop through the Mount Jefferson area will test the skills of both the drivers and navigators as well as their strategic and decision-making skills.
Want to learn more about the women competing in the Rebelle Rally? Team bios are live now at www.rebellerally.com/2022-teams/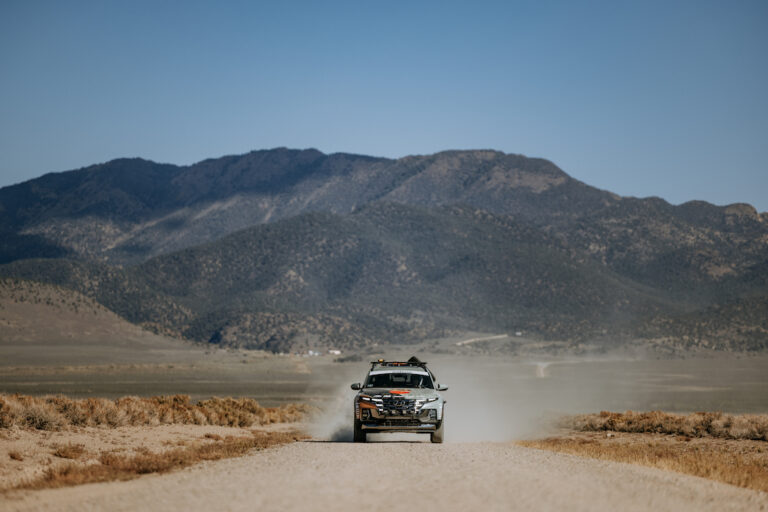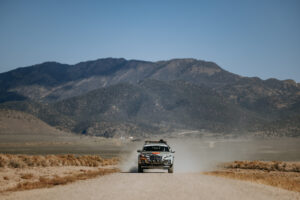 Daily Tech Tip – Is The Rebelle Rally A Race
The Rebelle Rally is NOT a race, it is a competition.  It differs from a traditional race where speed is a priority to finish as quickly as possible.  By contrast, the Rebelle Rally is about precision, not speed.  Precise navigation and precise driving. There is no GPS, no pre-running, and you don't need a highly modified vehicle to be successful at the Rebelle Rally. "My vision was to create an event that rewards intelligence, proper planning, and attention to detail," Rebelle Founder Emily Miller explained.  Over eight days, teams comprised of two women (one driver, one navigator) use maps, compasses, and roadbooks to navigate to multiple checkpoints (CPs) and RECs in a prescribed amount of time.  Some CPs are visibly marked by a flag and course worker (Green CPs), while others are marked by a small flag or PVC pipe (Blue CPs).  Black CPs offer the greatest challenge, with no visible reference on the ground.  Teams check in at each CP with their tracker, and the closer they are to the exact Black CP location the more points they receive.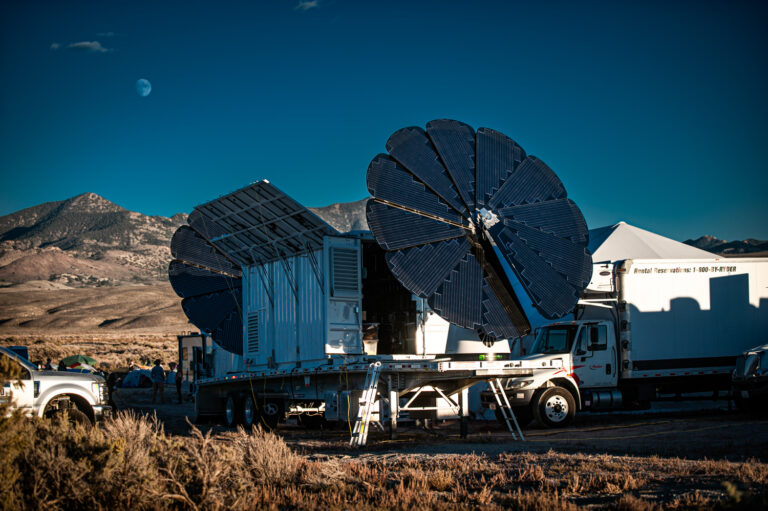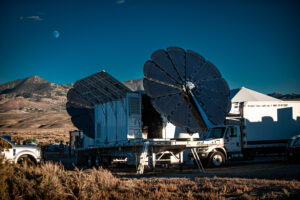 SPONSOR HIGHLIGHT – Renewable Innovations
Where would our Electrified Program be without Renewable Innovations?
The company's charging anytime, anywhere has made all things possible.Renewable Innovations (R.I.) has provided charging for our Electrified Program since its launch in 2020, enabling EV, PHEV, and hybrids vehicles the opportunity to compete in their respective 4×4 and X-Cross™ classes  – while charging when needed both on and off course.In addition to vehicle charging, we're also proud to say R.I. has converted our basecamps green, providing enough solar power to charge our mobile city and then some. The Mobile Energy Commands (MEC) delivers green power through some of the harshest conditions on the rally.
---
About the Rebelle Rally
The Rebelle Rally is the longest competitive off-road rally in the United States. Traversing over 2,500 kilometers through Nevada and California's iconic terrain, it is an endurance competition for women consisting of precision driving and navigating – not fastest speed. The competition is innovative and unique, using maps, compass, roadbooks and strategy – known as Rebelle Format. GPS and other electronic devices are strictly prohibited. Remote and off-grid for eight competition days, the Rebelle Rally is considered a providing ground for people, products and stock manufacturer vehicles.
To learn more, visit www.rebellerally.com.
Follow live October 7-15, 2022 @ rebellerally.com/live.