Rebelle competitors started their day with news that Stage 5 would be spent with a road book and they only had three more checkpoints to plot this morning, not something that the field is accustomed to hearing. The name of the game today was Enduro math. The day was comprised of Enduros with only two smaller CP zones – a complete departure from the immense amount of plotting they had to do yesterday. Their route took them out of Jawbone Canyon this morning and out to two dry lakebeds before making their way south down Route 66 to Roy's Motel & Café for Basecamp 3.
This twist to the competition today threw a few teams for a curveball. The combination of long distance and a long day meant that mistakes could be made in plotting, reading the roadbook, or in communicating the plan. There were definitely some setbacks for a few teams with the unfortunate result of Team #150 G.O.A.T. (Shelby Hall / Penny Dale) falling out of the top three following a few missteps.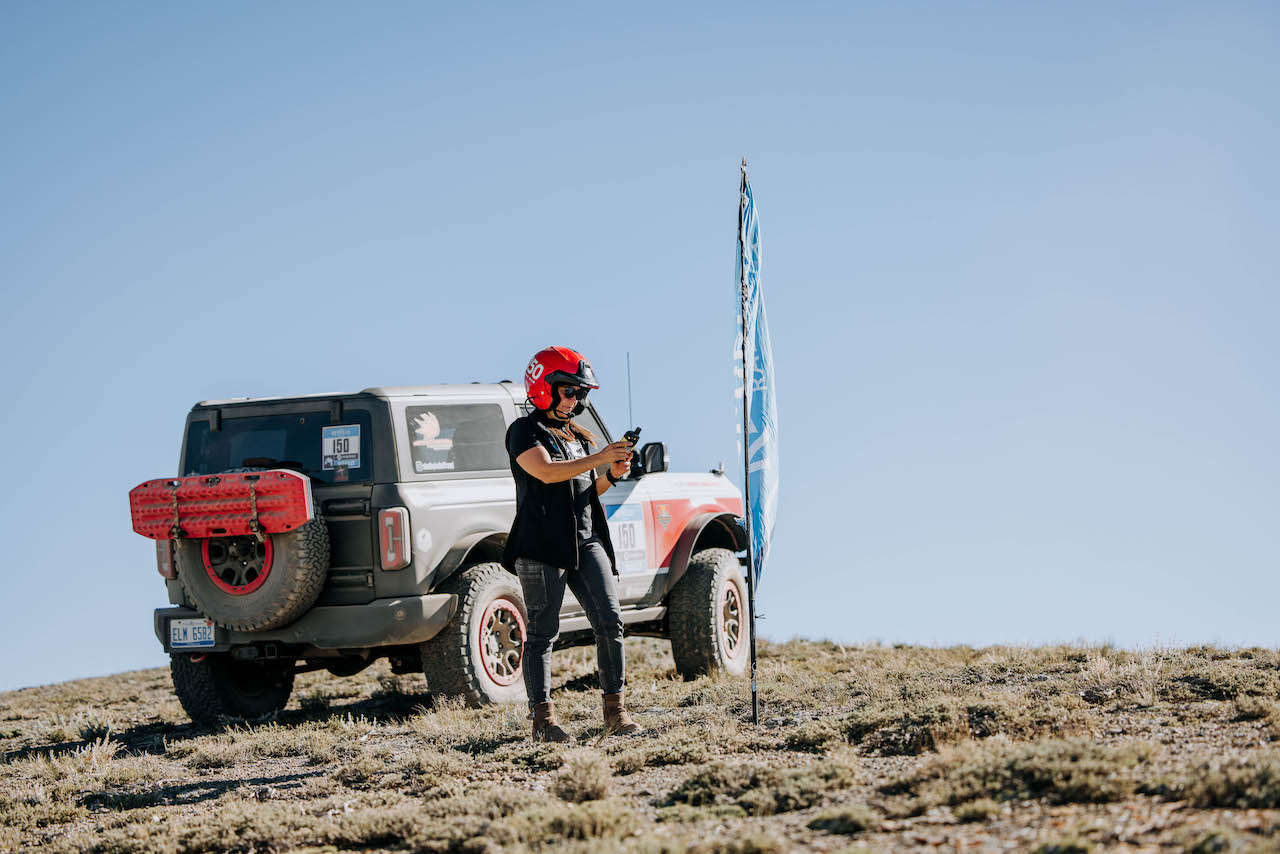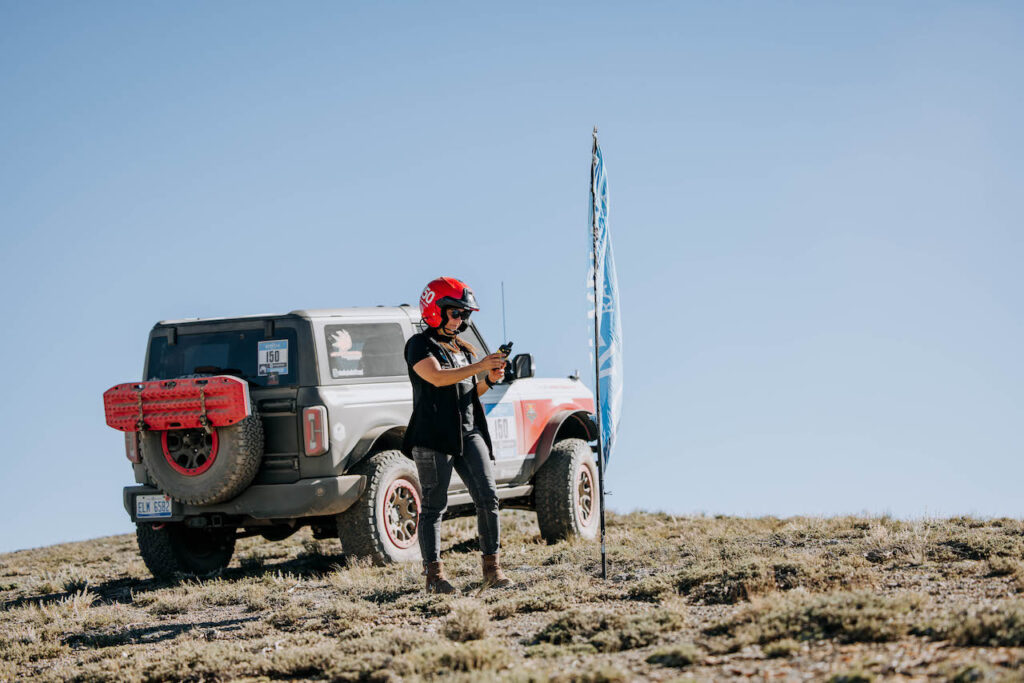 Continuing their push for a second victory, Team #129 4xEventures (Nena Barlow / Teralin Petereit) garnered an impressive 100% of the points available to competitors. Taking advantage of the X options that are available, they were able to complete this incredible feat that few teams will ever be able to achieve. Still on the hunt for the coveted top position is Team #188 Dirt Hustle (Laura Wanlass / Maria Guitar) who are a mere 40 points behind the leader, which as we've seen, can change based on one or two small decisions. Rounding out the top three are newcomers and leading rookie Team #187 Limestone Legends (Lily Mancaruso / Alex Anderson). After their impressive performance in Stage 4, they continue to show they are a strong contender for the Rookie of the Year title.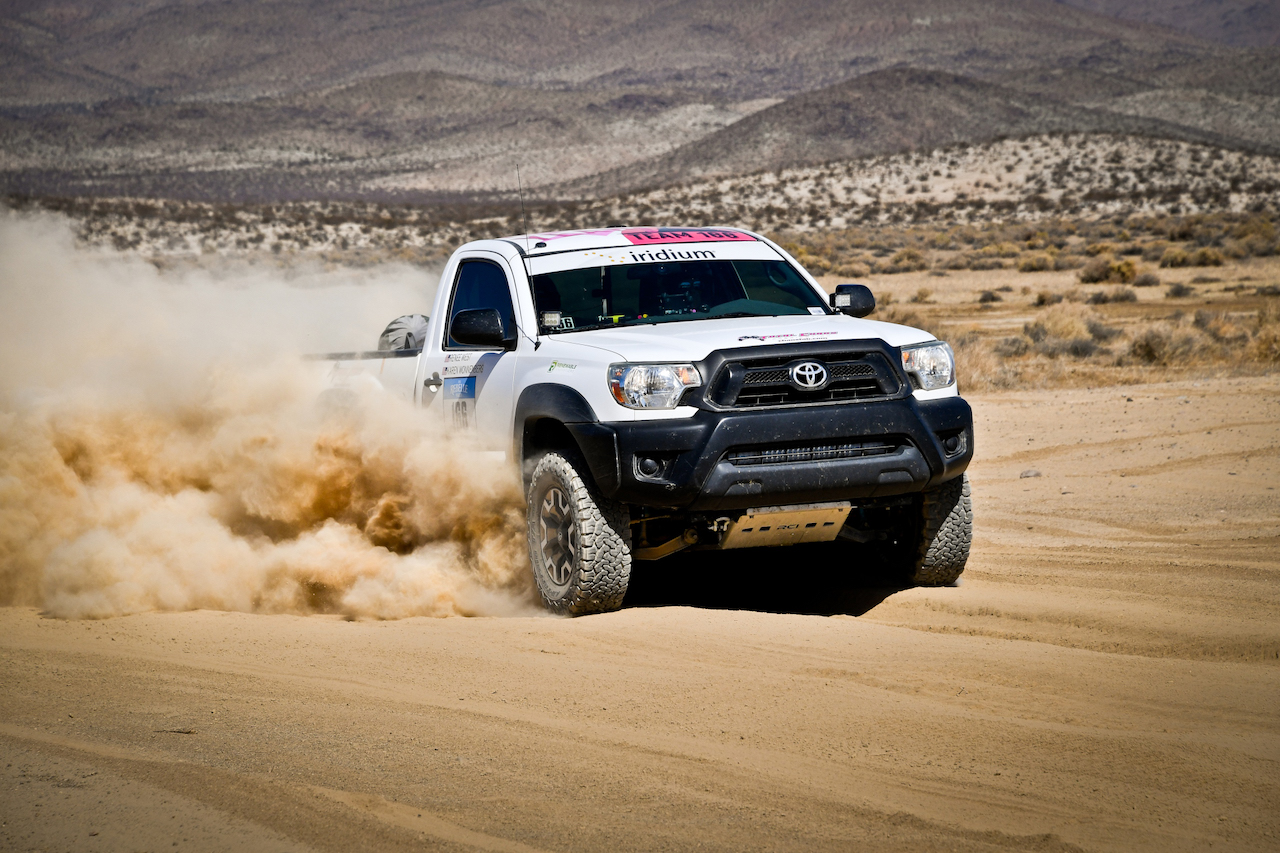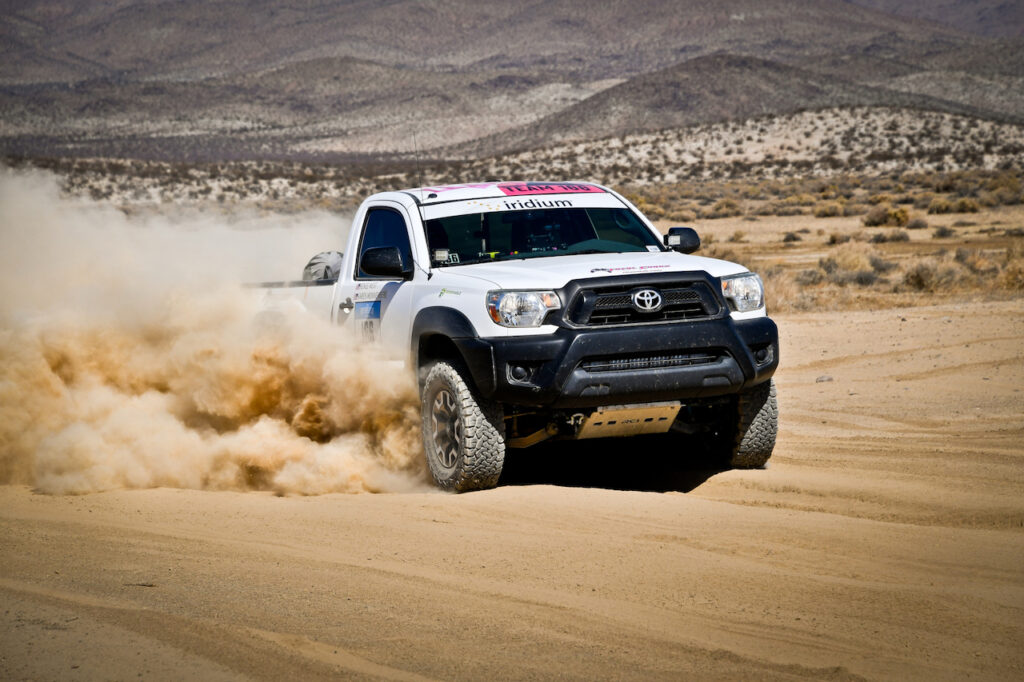 Stage 5 in the X-Cross™ category ended in a tie between Team #200 Built Wild (Christine Benzie / Melissa Clark) and Team #216 Wild Grace (Sedona Blinson / Lyn Woodward), with both teams selecting the X route checkpoints to garner top points. Team Wild Grace is still chasing Team Built Wild in the standings but has shown they're not out of the running quite yet. Melissa Clark, driver of the 2022 Ford Bronco Sport Badlands loves the competition and challenges that the Rebelle brings, "I actually get chills when Emily says a route is technical. My mind just goes, well, that's where we're headed today. It can be technical rock crawling, technical dune driving, technical anything. I guess technically, I'm a little crazy for the challenging route."
Following up these two Bone Stock Designated teams in the standings is Team #204 MtnSubie (Carey Lando / Angela Lux) who are close on the heels of the Nissan Pathfinder as they head into the final two stages.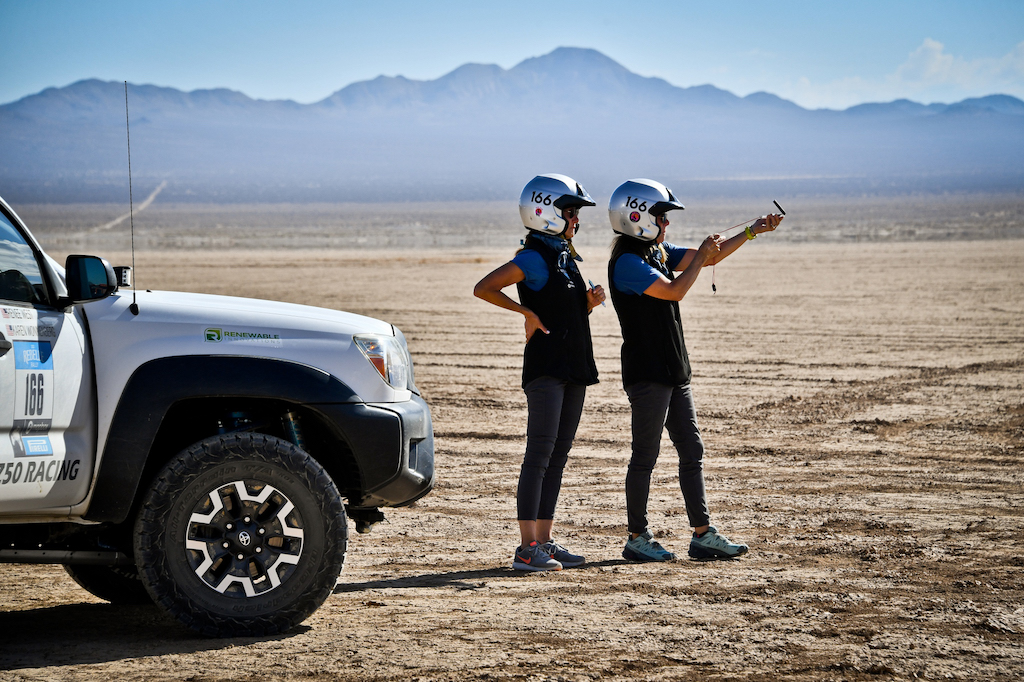 Tomorrow the teams will finally be heading from Amboy south to the infamous Imperial Dunes of Glamis. Teams have been waiting all year to face this imposing terrain as we wait to see who will end the 2022 Rebelle Rally on top.
Want to learn more about the women competing in the Rebelle Rally? Team bios are live now at www.rebellerally.com/2022-teams/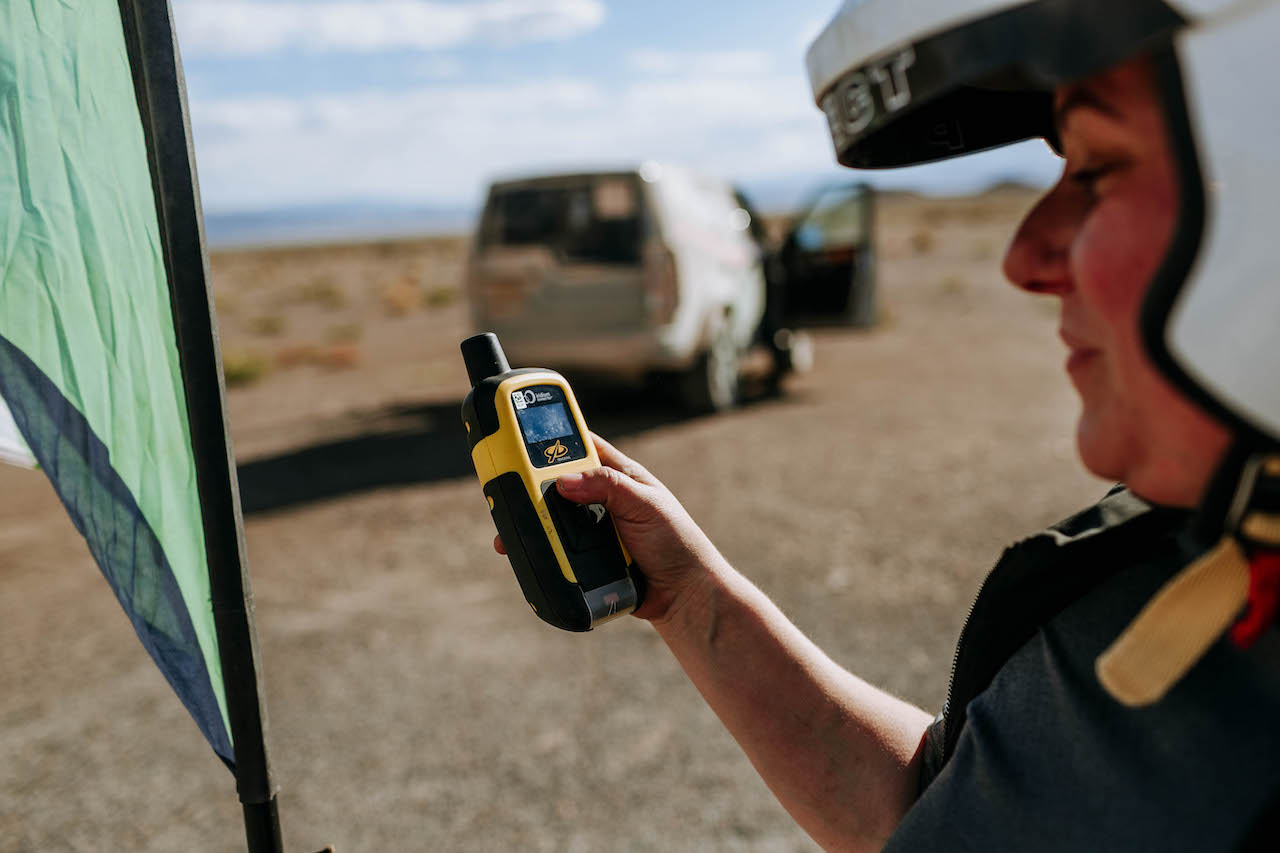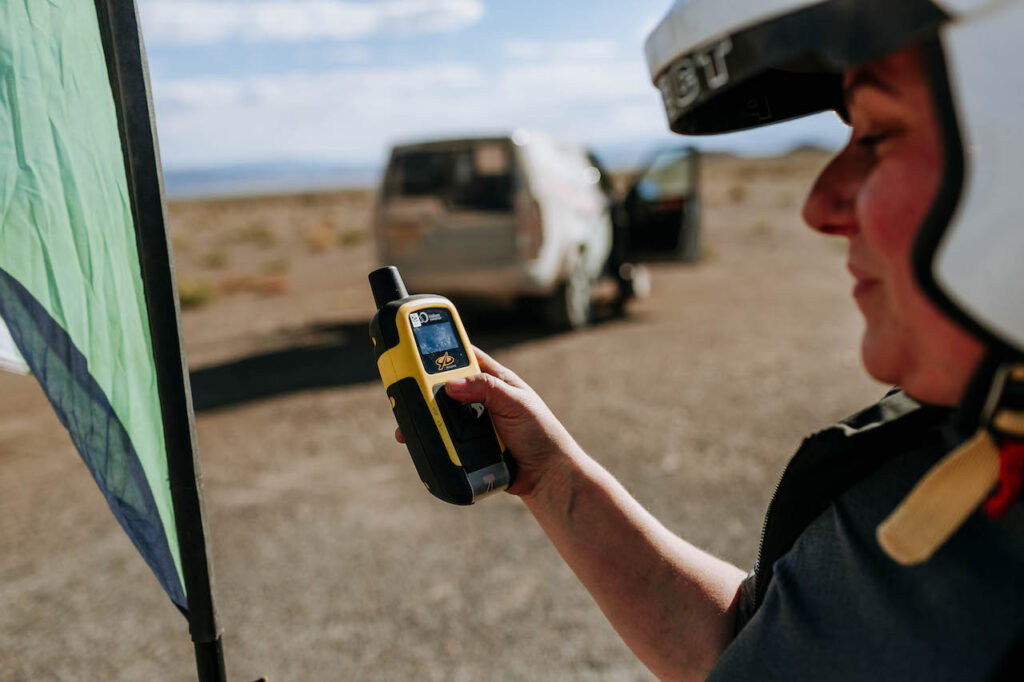 SPONSOR HIGHLIGHT – YB Tracking
Yellow Brick Trackers are the world's largest satellite-based tracking provider, and they have been with the Rebelle Rally since its inception. After researching all the solutions available to the Rebelle, YB was the only option. Tracker reliability is paramount and there is no competitor to YB in this arena for sports tracking. The YB tracker is a rugged and fully self-contained battery operated unit that works anywhere on Earth. The tracker uses the Iridium satellite network to provide real-time tracking at the Rebelle Rally, allowing fans to follow the event online or via the YB Races app. Download the YB Races app on the App Store or Google Play.