The Rebelle Rally starts innocently enough with an unscored day en route to the first base camp.  Do not be fooled though, this event is a pressure cooker for drivers and navigators alike.  Rebelle Founder Emily Miller and Course Director Jimmy Lewis set up the course to be increasingly difficult for each day of competition, in terms of both navigation and driving skills.  And it all culminated at the Imperial Sand Dunes (aka Glamis) on STAGE 7 powered by TOTAL CHAOS.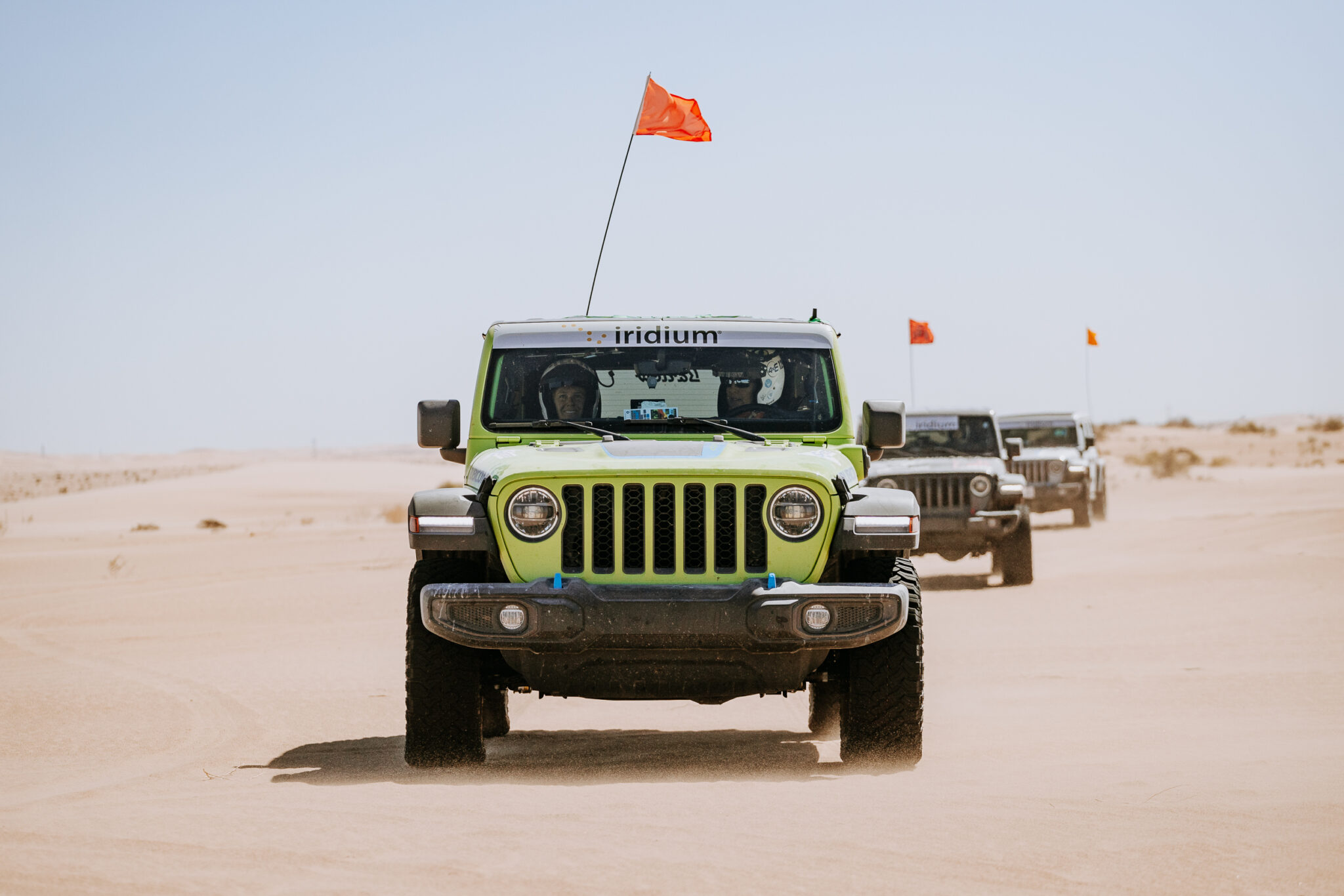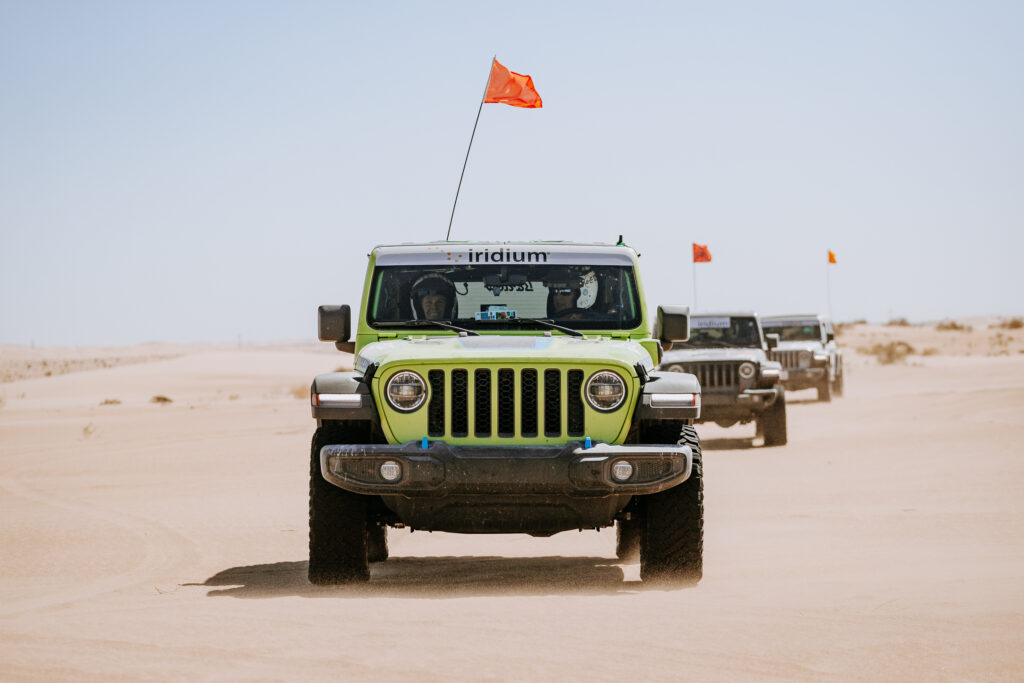 At the top of the 4×4 Class standings, Team #149 4xEventures (Nena Barlow / Teralin Petereit) and Team #177 Jeep Thrills (Emily Benzie / Christine Benzie) had sizable leads coming into the final stage.  The teams made a strategic decision to work together and maintain their positions, finishing second and third for the day to end in first and second overall. The final podium spot was very much in play though coming into STAGE 7, with only twenty points (the equivalent of one green CP) separating third through sixth place.  Team #188 Dirt Hustle (Laura Wanlass / Maria Guitar) worked with Team #149 4xEventures and #177 Jeep Thrills to win the final stage and catapult them from fifth to third in the overall standings, making it an all-Jeep Rubicon podium.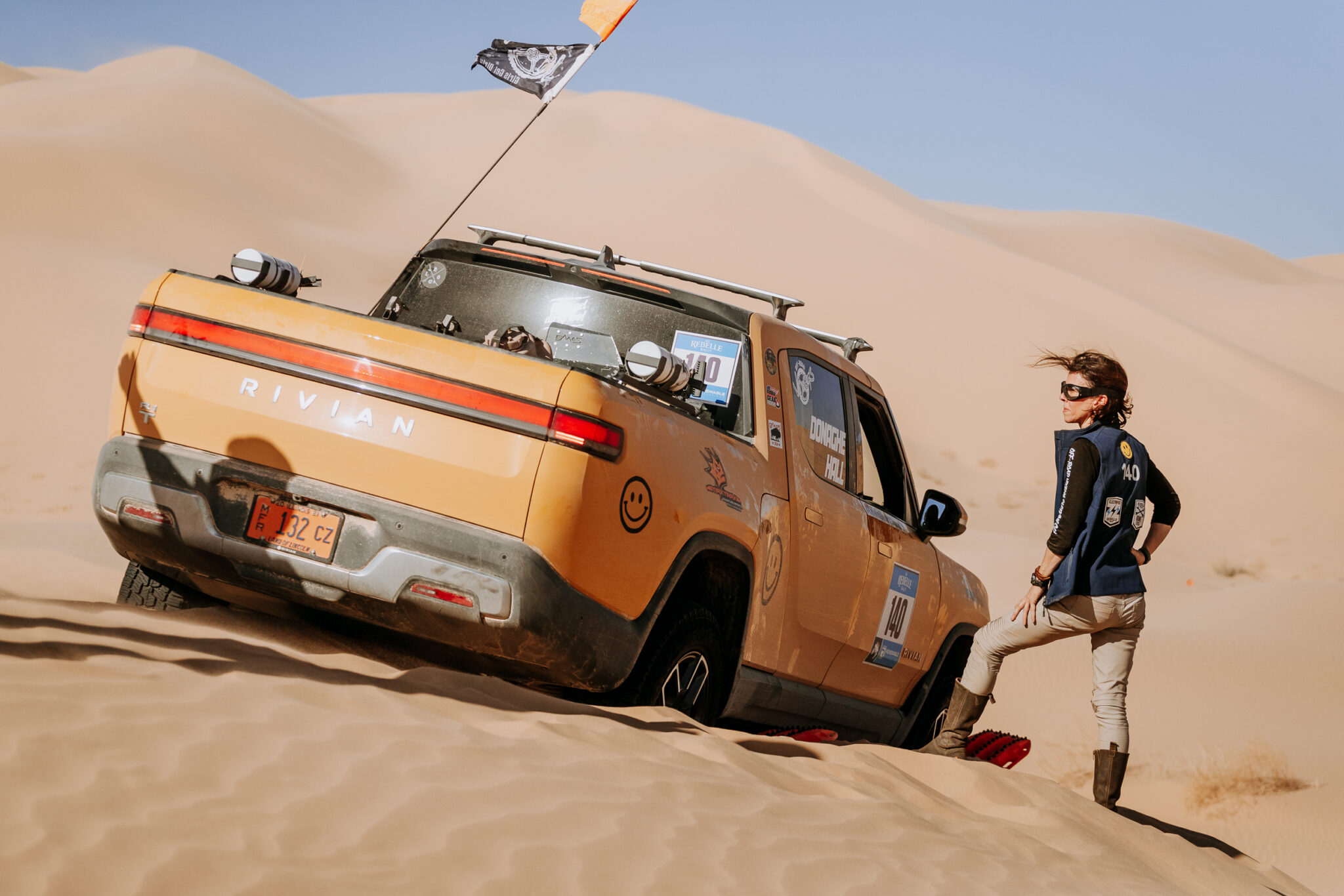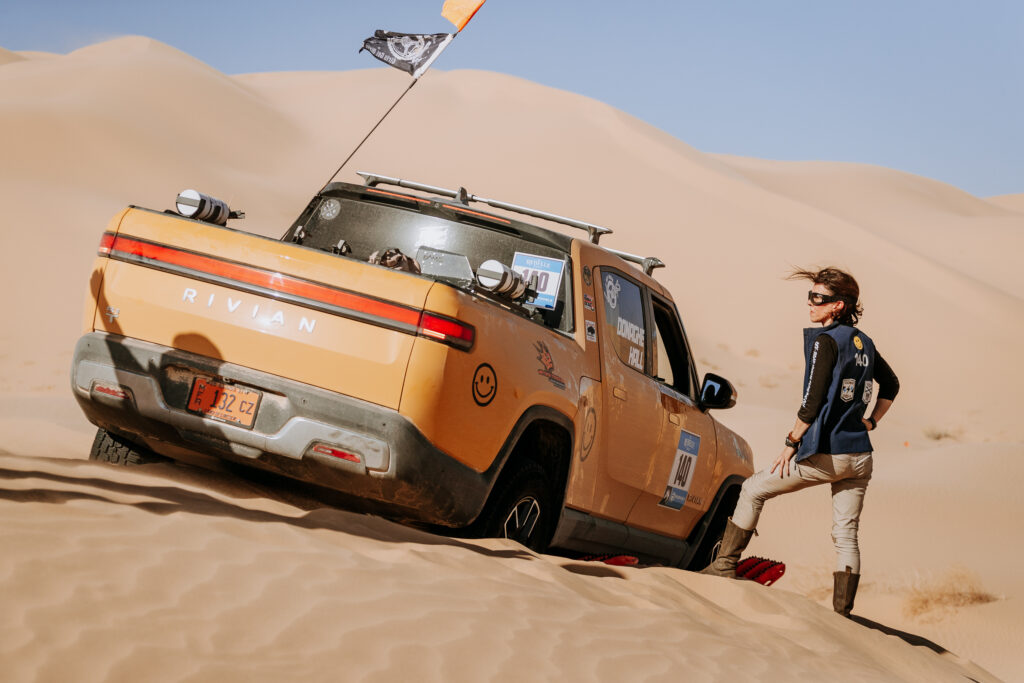 Team #150 G.O.A.T. (Shelby Hall / Penny Dale) maintained their fourth-place position coming into the finale by finishing in fourth for the day.  Team #140 Killer Watt (Emme Hall / Rebecca Donaghe) slid from third to fifth in the overall standings after a challenging day navigating the sand dunes in their Rivian R1T.  Team #106 Wild Grace (Lyn Woodward / Sedona Blinson) faced similar challenges to finish in sixth place overall in their Nissan Frontier.
Team #149 4xEventures not only won the 4×4 Class, they were also the top scoring Bone Stock and Electrified vehicle in their Jeep Wrangler Rubicon 4xe.  The Bone Stock designation requires vehicles to be as delivered from the manufacturer, with the only allowances for aftermarket tires and wheels in the factory size. New last year, the Electrified Designation applies to EVs, PHEVs, and hybrid vehicles. Electrified vehicles placed first and second in the 4×4 Class this year.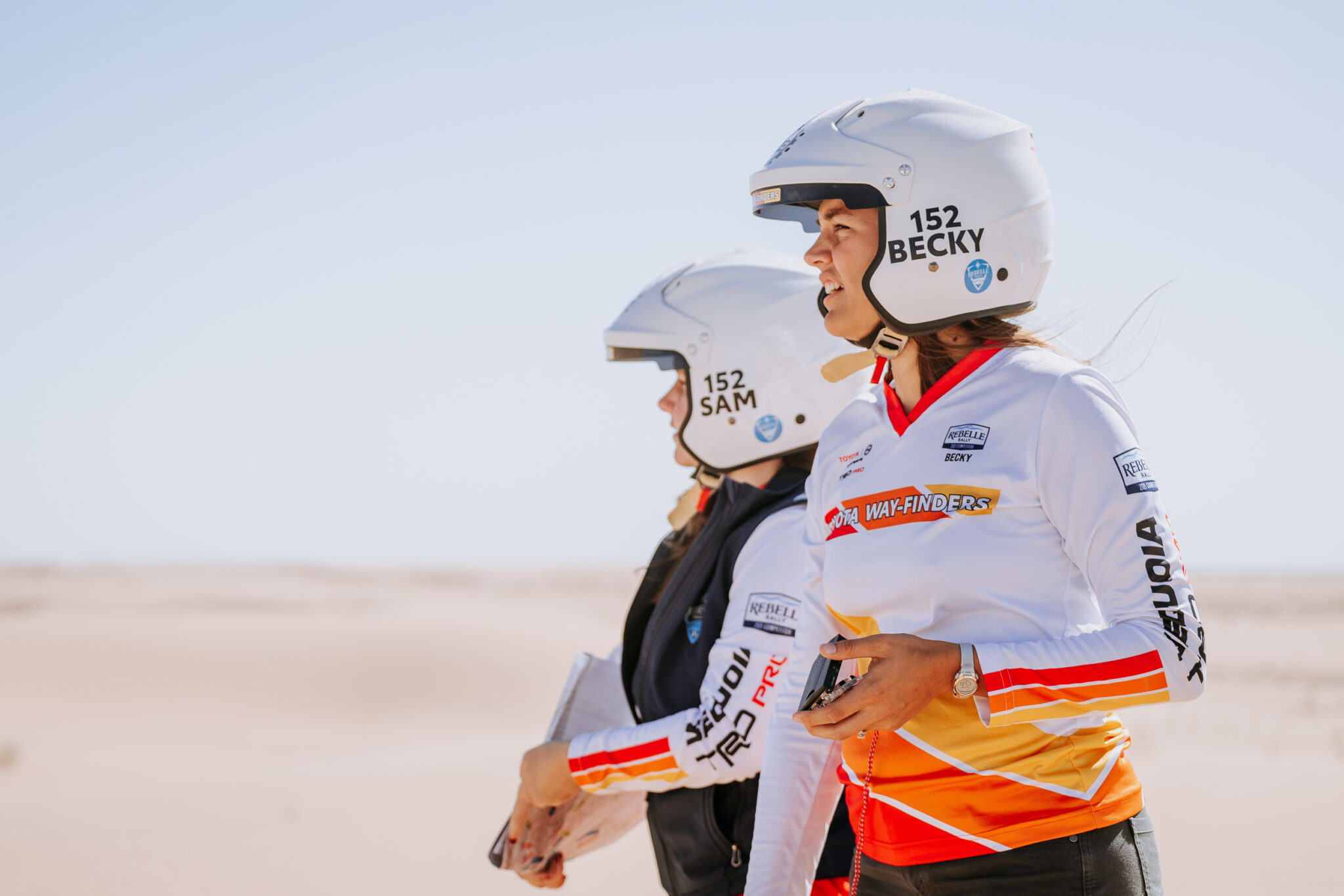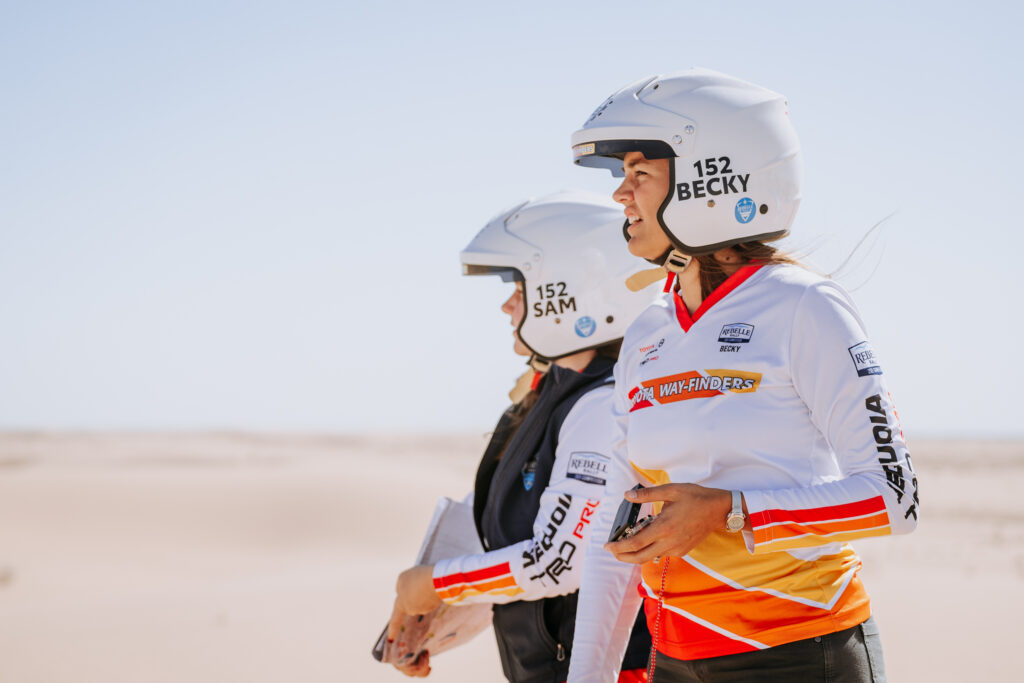 The only rookies who finished in the top ten were Team #152 Toyota Way-Finders (Samantha Barber / Becky Brophy).  The two engineers from Toyota's Production Engineering division piloted their Toyota "She-Quoia" to a ninth-place finish overall. Brophy grew up in Northern Kentucky and graduated from University of Kentucky with degrees in Electrical and Computer Engineering. Barber earned her Bachelor of Science in Motorsports Engineering and Mechanical Engineering from IUPUI and has Baja racing experience on her resume.
In the X-Cross™ Class, Team #202 Ford Performance (Cora Jokinen / Melissa Fischer) won STAGE 7 in their Bone Stock Ford Bronco Sport to take the class victory.  Team #208 Sand Mode (Tasha Krug / Elizabeth Long) finished second for the day in their Honda Ridgeline and rookie Team #204 MTNSUBI (Carey Lando / Laura Fino) finished third on the final stage.  The Kia Sorento PHEVs of Team #206 Giggle Watts (Verena Mei / Tana White) and Team #205 Watt Girl Summer (Sabrina Howells / Alyssa Roenigk) played it safe on STAGE 7 to protect their positions in the overall ranks, finishing second and third respectively in the final standings.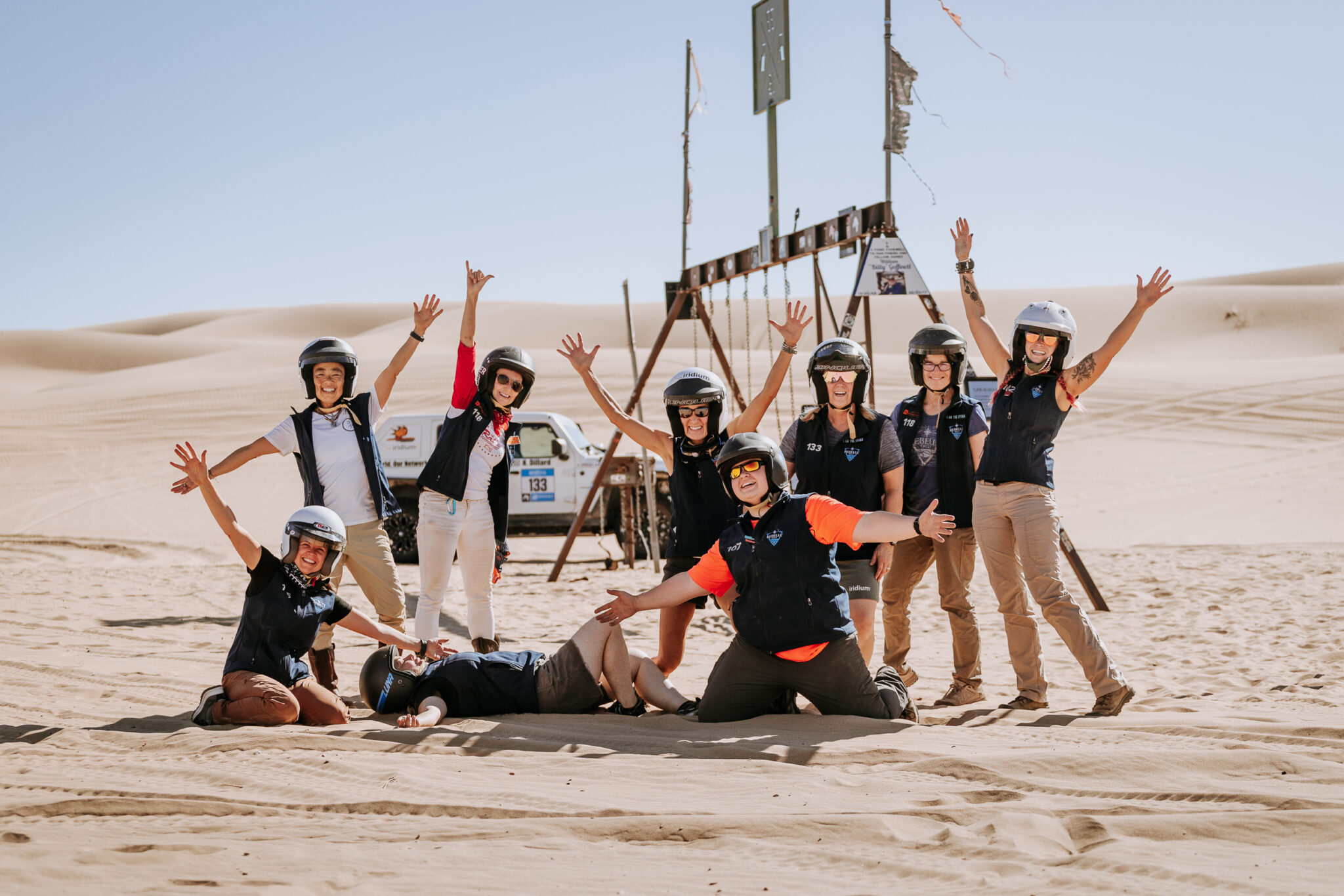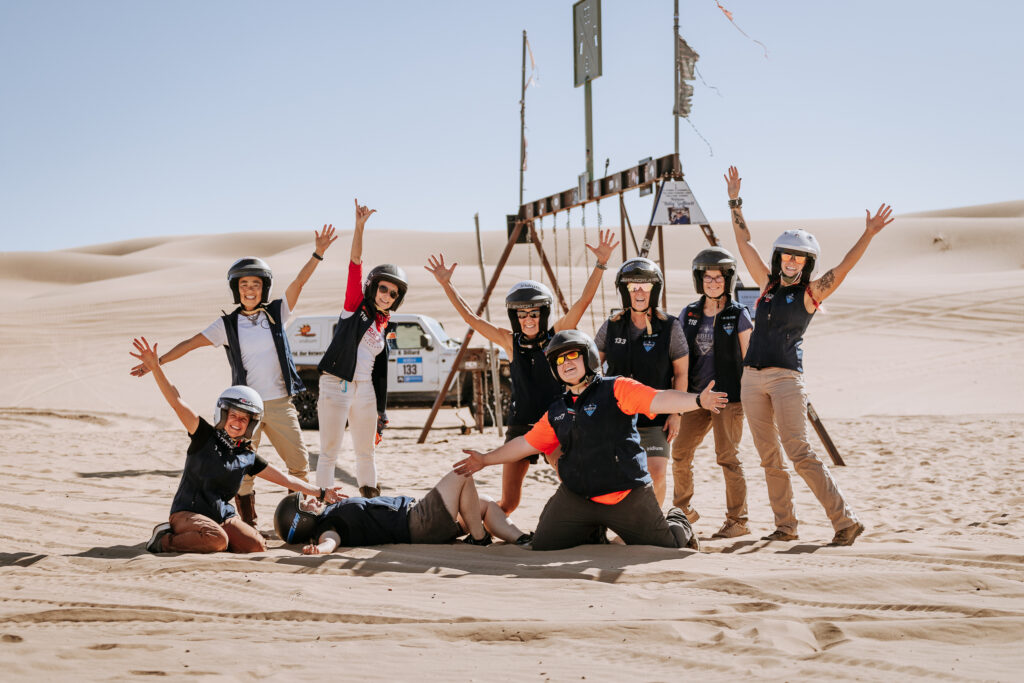 Daily Tech Tip- What Is the Team Spirit Award?
It is not always about your score, but how you compete. The Rebelle Rally Team Spirit Award is designed to promote and encourage a positive spirit in the midst of focused competition. It is searching for solutions, providing encouragement, and treating others with respect and enthusiasm – which ultimately results in fostering a spirited, competitive climate.  The Team Spirit Award winners, as voted on by competitors and course staff, will win a $5,000 donation in their name to the charity of their choice.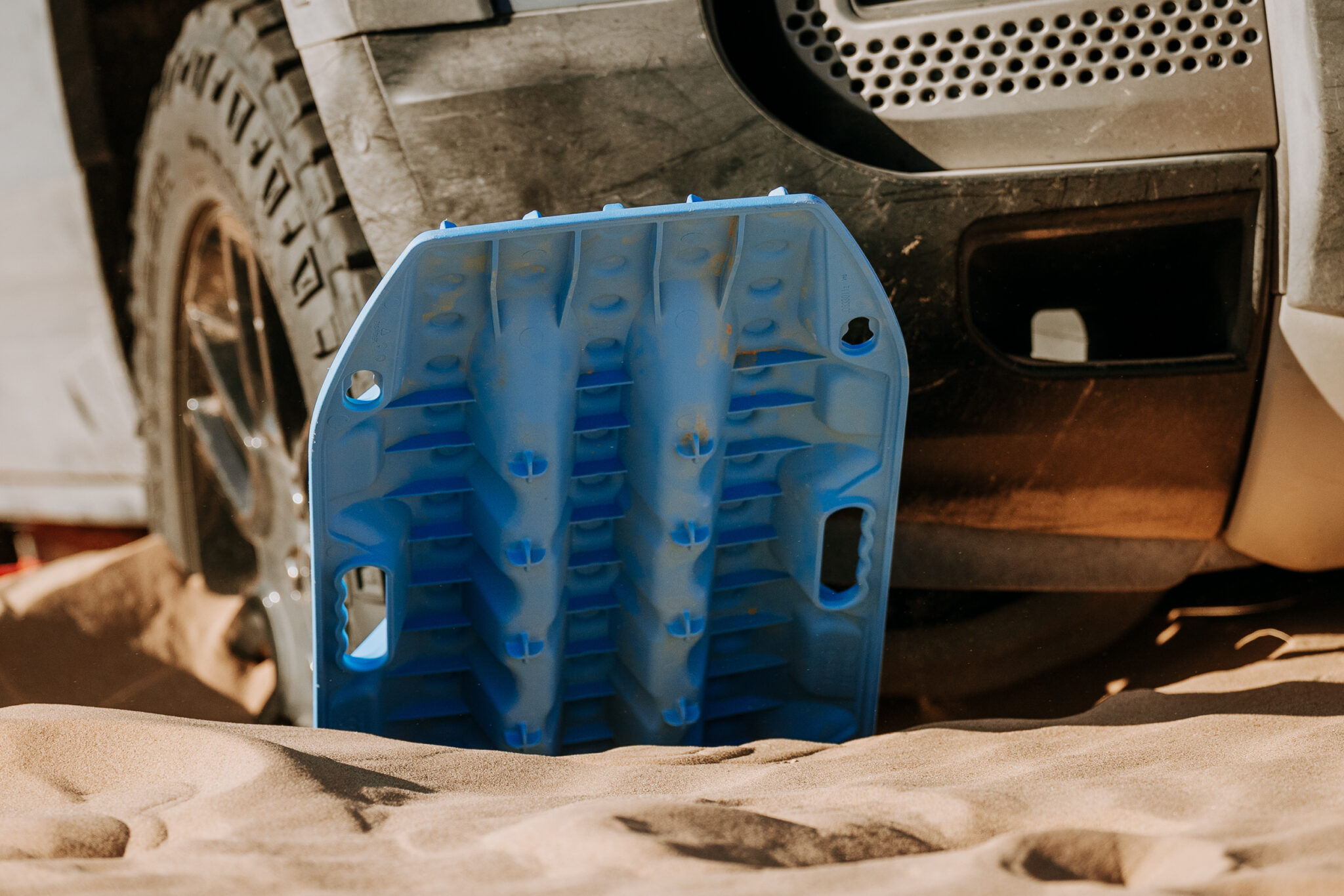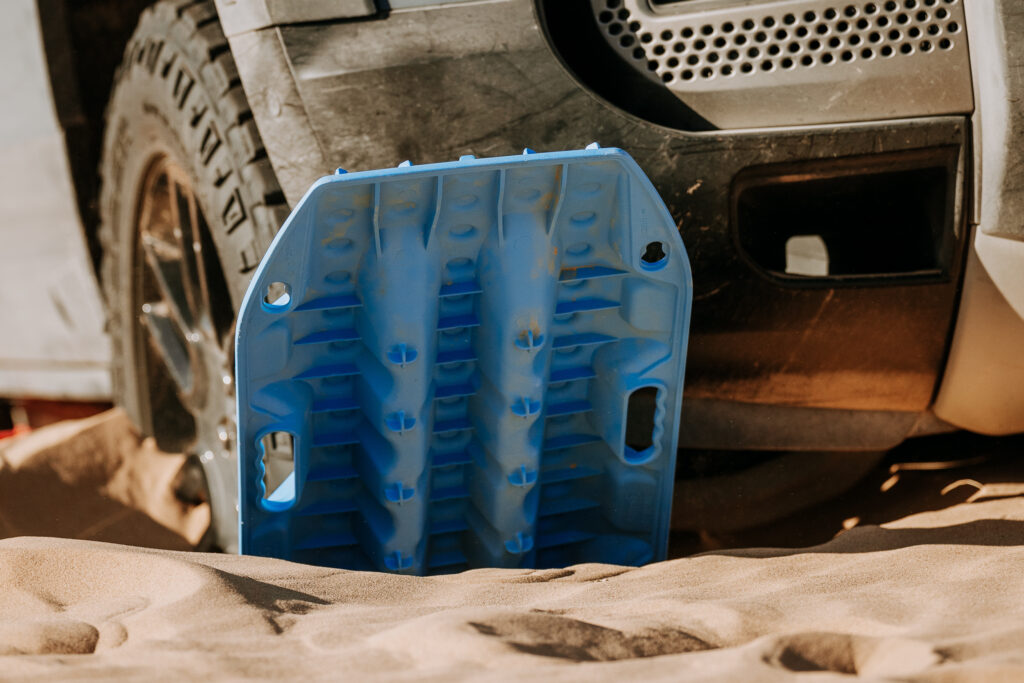 They say imitation is the sincerest form of flattery, and if there is a brand that has been imitated in the off-road world, it is Maxtrax.  None of the knockoffs have been able to match Maxtrax's traction boards' durability and strength in the demanding conditions of the Rebelle Rally.  And if you can't count on your recovery gear when you need it most, what good is it?  Maxtrax distributor Adventure Imports even offered a generous contingency: $1,000 to the first place finisher, $500 to the second place finisher, and $250 to the third place finisher running Maxtrax recovery boards on their vehicle.
About the Rebelle Rally
The Rebelle Rally is the longest competitive off-road rally in the United States. Traversing over 2,500 kilometers through Nevada and California's iconic terrain, it is an endurance competition for women consisting of precision driving and navigating – not fastest speed. The competition is innovative and unique, using maps, compass, roadbooks and strategy – known as Rebelle Format. GPS and other electronic devices are strictly prohibited. Remote and off-grid for eight competition days, the Rebelle Rally is considered a providing ground for people, products and stock manufacturer vehicles.