REBELLE U WEEKLY FACEBOOK LIVE
CLASS SCHEDULE ANNOUNCED
ANYONE CAN JOIN. RECONNECT WITH THE BASICS. AND YOURSELF.
Navigating through uncertain times is difficult to say the least. Balancing work from home, and for some of you balancing work from home and even becoming a teacher overnight, all while keeping everyone healthy and happy is overwhelming. And we believe it's important to take a moment out for yourself away from the noise and the headlines. Learning goes a long way, and refining a craft (or starting a whole new one!) certainly helps. Things may be different right now, but that doesn't mean we can't keep learning.
That said, we're stoked to bring a new series of Rebelle Rally classes to the public. Although this is a first for us, we've pulled together a great line up of courses and instructors eager to share their skillset.
Kicking it all off next week on Tuesday March 24th is 4x Rebelle, Team Spirit Award winner, and Army veteran and instructor Rachael Ridenour. If there's one person you want to learn survival skills from or be stuck in an elevator with, it's Rachael.
Full schedule, subject to change, listed below. All classes will be held on the Rebelle Rally Facebook Page. "See" you all there!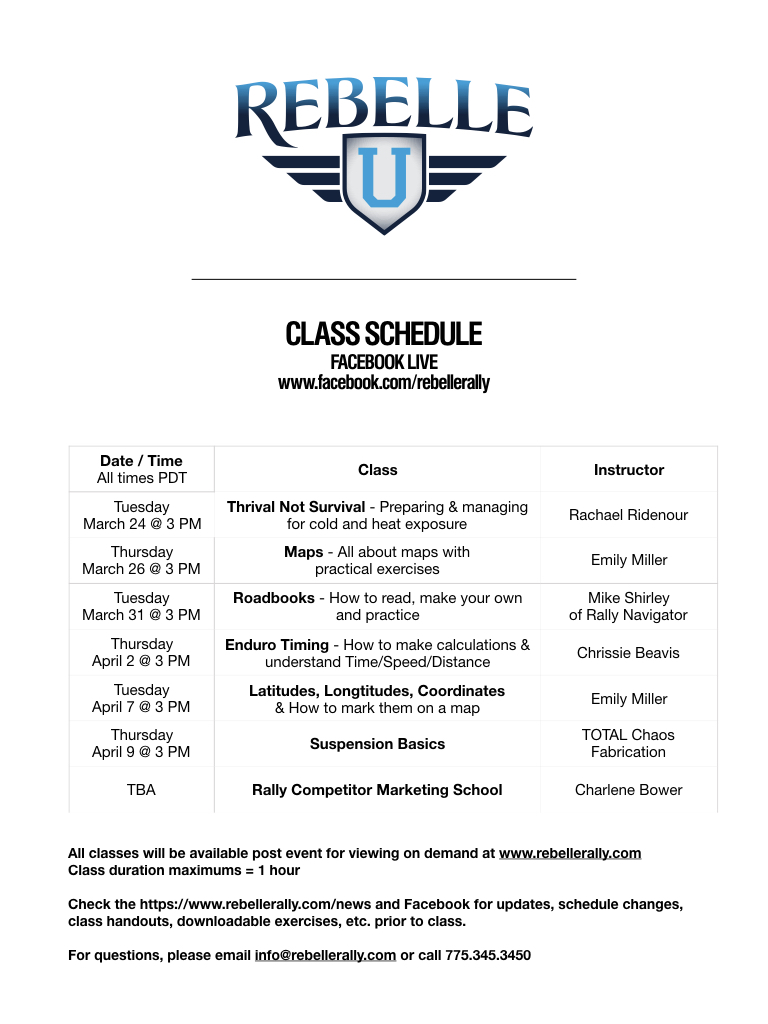 REBELLE RALLY IN KELLEY BLUE BOOK
Lyn Woodward, automotive journalist and 2x Rebelle, chronicled her recent Rebelle experience piloting the Nissan Armada Mountain Patrol on Kelley Blue Book YouTube. Take a few minutes for this one – Lyn's stories are always worth watching. Click here.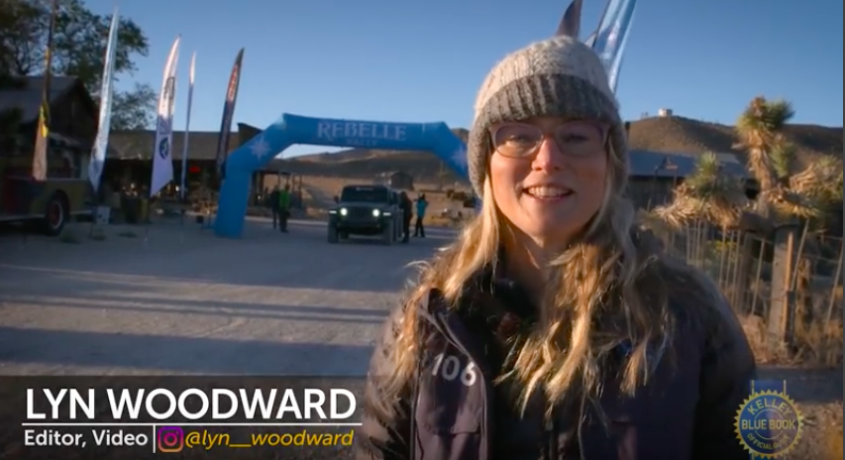 ROVERS MAGAZINE REBELLE FEATURE OUT NOW!
The latest issue of Rovers Magazine covers the Land Rovers in the 2019 Rebelle, plus a glimpse "behind the curtain" with staff features courtesy of Editor Jeff Aronson and Creative Director Thompson Smith. A huge thank you to these two for supporting the Rebelle since the beginning. Read the full article now.