A vehicle doesn't just get us from Point A to Point B. For many, it's their own customized experience. It also happens to be a great topic of conversation, and can bring people together bonded over a mutual admiration of design, power, and all of the above.  No matter your vehicle preference, we all know that feeling of meeting someone who shares a similar view of a well-crafted machine. Today's Team Tuesday came together for that exact reason, specifically over their mutual love of all things Land Rover. Please welcome Team Anam Cara, #164: Penny Dale and Thayer Cook!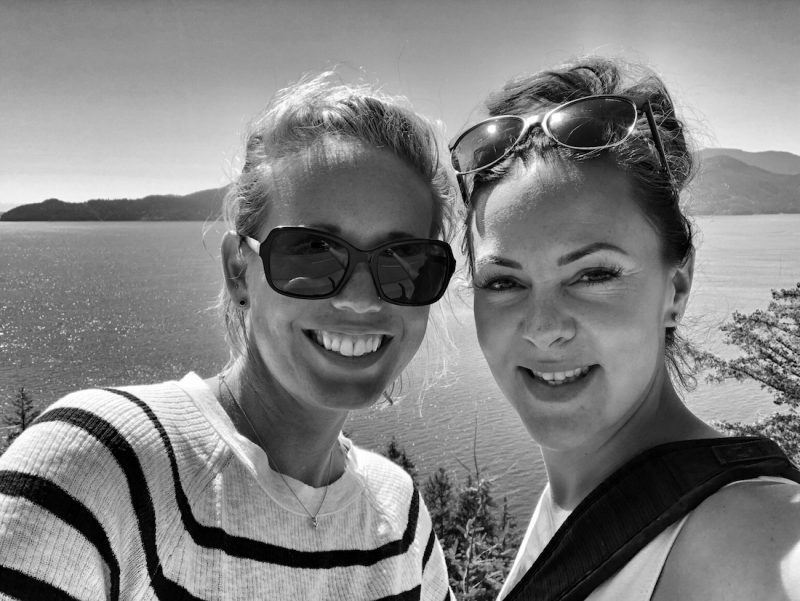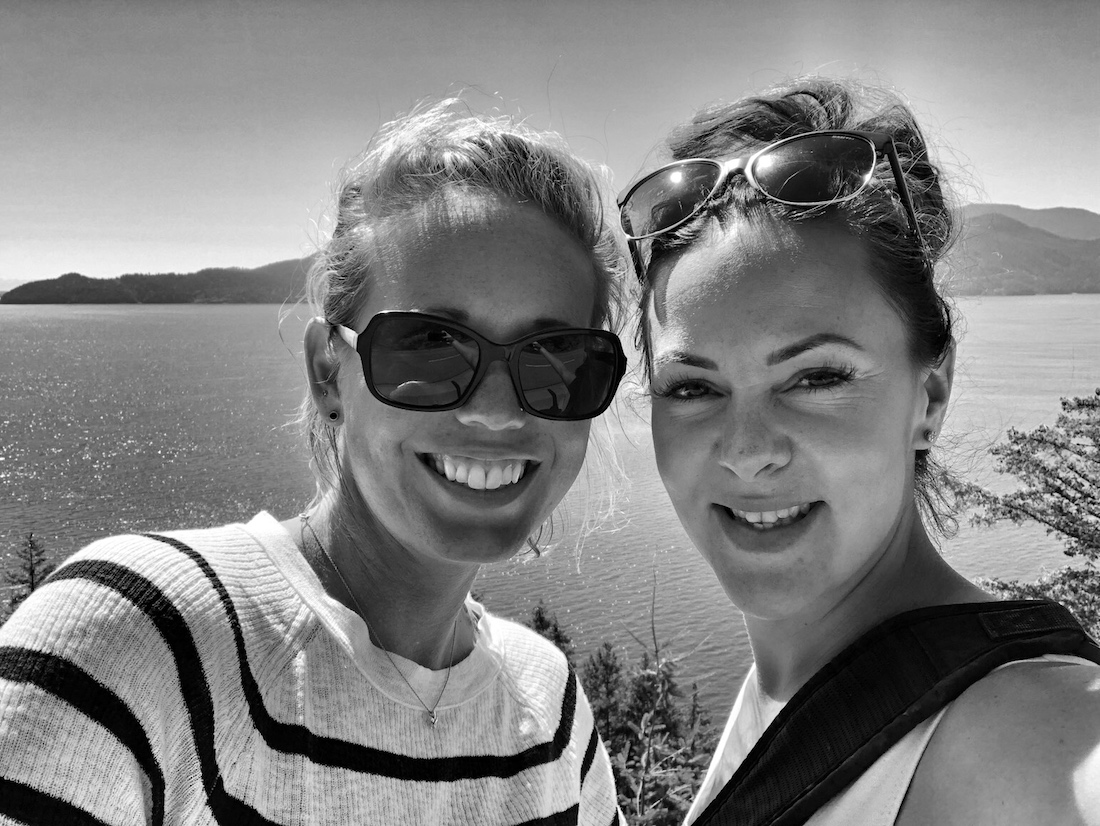 Penny is an interior designer living in Vancouver, BC, Canada. Originally from Saltspring Island, BC, she describes her hometown as a "little hippie island in the Southern Gulf" – it also happens to be the largest of the BC's Southern Gulf Islands. Growing up on an island definitely did not deter Penny from seeing the world – in fact, she charged it.
You know that one adventure that changed your life? For Penny, it was two years ago when she traveled over 45,000 km driving from Vancouver to Ushuaia, Tierra del Fuego, Argentina. She crossed 15 countries, drove through some pretty incredible terrain, and met countless inspiring people. The lessons she learned? To embrace the unknown, and to say yes to new challenges, opportunities, and adventures. Penny has definitely taken that lesson next level, entering in the 2018 Rebelle!
Penny is super excited to be teaming up with Thayer and representing their daily drivers:
"I reached out to Thayer via Instagram for her first-hand feedback on her vehicle and the rest is history. We each have at least one Discovery; she has the LR4 and a D2 and I have an LR3. The Discovery is an incredibly capable vehicle with a powerful V8 engine, great suspension, and a really comfortable interior – not to mention about a zillion cup holders which is great on long adventures down bumpy roads. Not only that, but it's got great head room, which will be nice when we have rally helmets on. There's also lots of room for gear, toddlers, or fur babies in the back! For us, it's basically the perfect vehicle."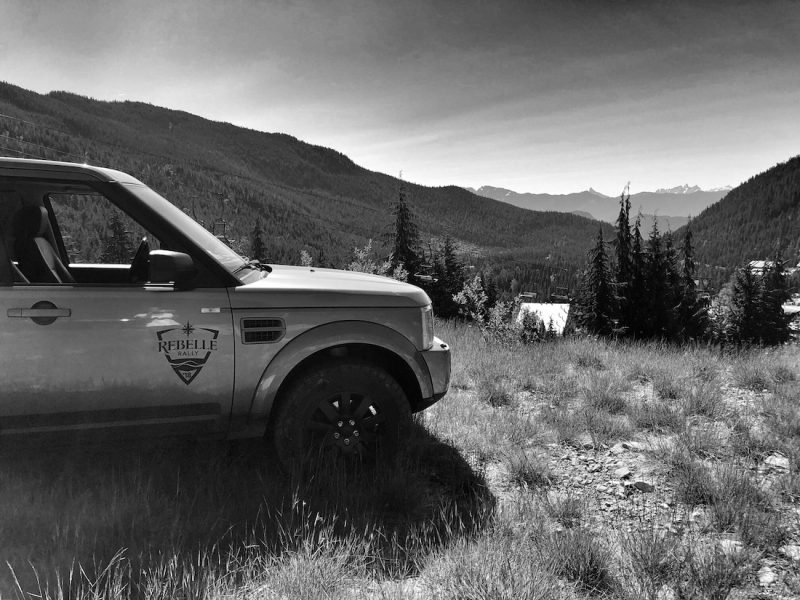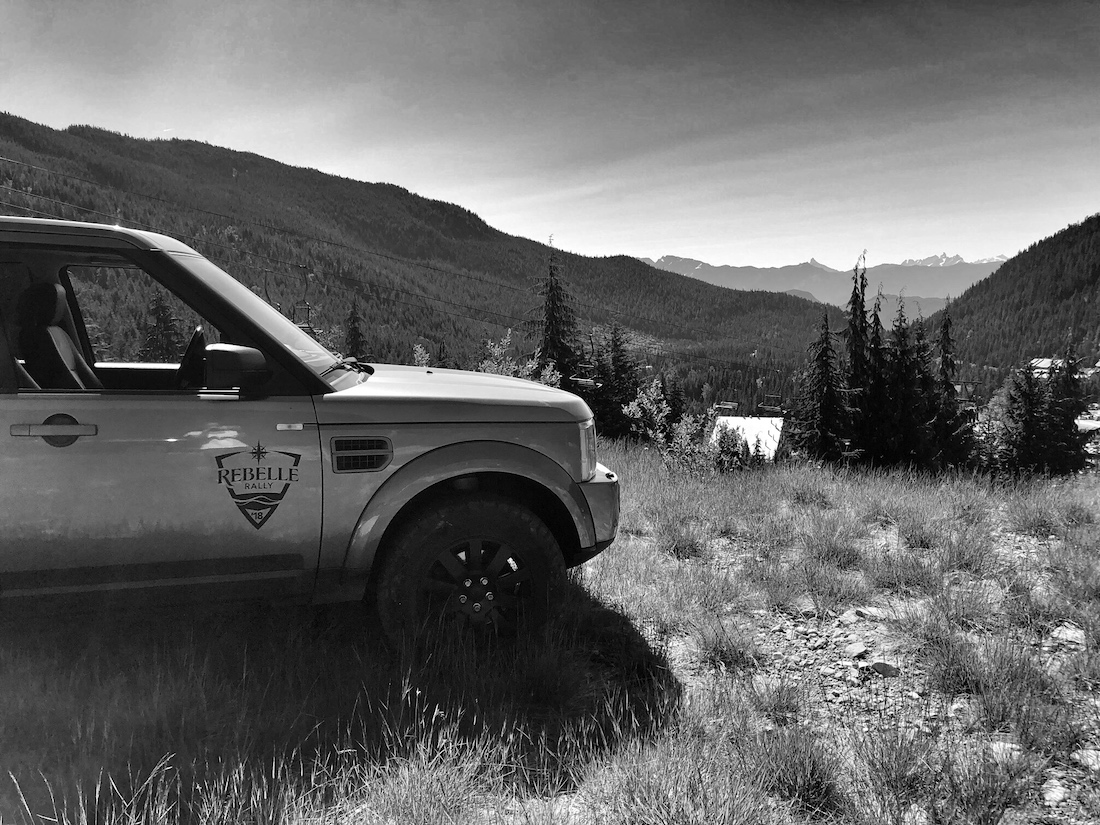 Thayer moved around so much as a child that she can't really name one specific place as a hometown, but does mention Vail, Crested Butte, and Newport Beach as leaving big impressions on her. She currently resides in Arvada, Colorado, where she is the mother of Irish Twins, who are 2 ½ and 3 ½. In fact, she counts her two daughters as her biggest adventures to date.
"My daughters have taught me to see the world from a new perspective, and slow down and smell the roses. Also being a mom has changed my opinion about what is important in life – I now thrive off experiences, adventures, and spending time with those that matter."
Gearing up for the Rebelle this fall, Thayer has always known she's been quite competitive, and the minute she read about the Rebelle, she knew she was going to compete. Because if other women could do it, so could she!