We thought we'd ring in our inaugural Team Thursday (team profiles twice a week!) in our third year with a team who is entering their third year as Rebelles. Today's team has Ram Truck supporting them in a stock 2019 Ram 1500 Rebel truck, and earned the coveted Bone Stock award last year. And they're gunning for that win again this year. Please welcome back Team 4 Corners Nena Barlow and Chris Mayne!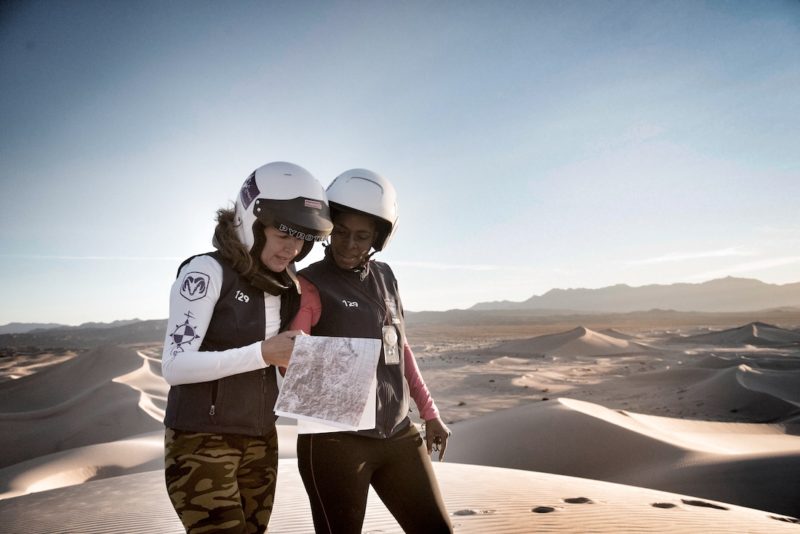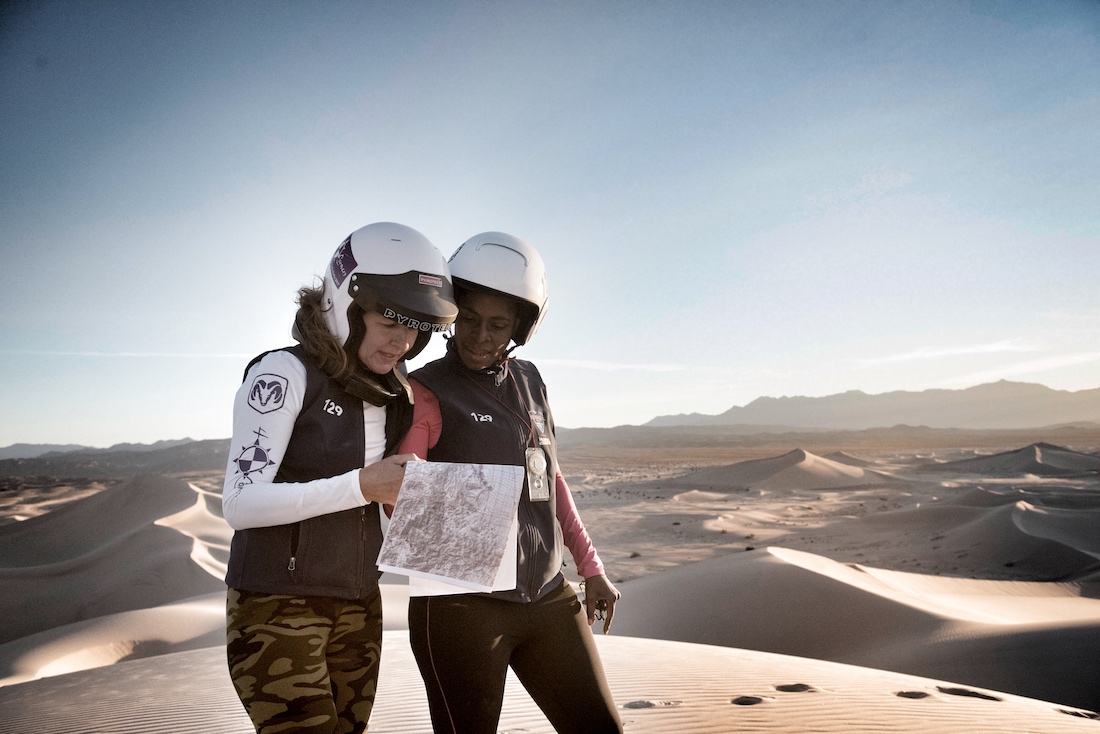 Nena's hometown is Palm Springs, but you'll now find her in Sedona, Arizona where she's a 4WD trainer and guide (fitting as when she was three she her tied her tricycle to the family goat like a wagon.) In her element in the elements, Nena is familiar with all types of vehicles, terrain, and their coexistence. Which is why she's so excited about the Rebelle Bone Stock category, noting it's the ultimate display of engineering:
"Can you build something that meets all of the federal requirements, meets mass public demand, can get the groceries, AND take you off-road for 1,500 miles across the desert for seven days? Who would think their car can do that?"
 Any pressure to bring that Bone Stock trophy back for the third year in a row? Nena stated absolutely, even more so than the previous years. Helping take the edge off? Her teammate, Chris, whom Nena described as not one to get flustered — even when anything can happen.
 Competing in a challenge like the Rebelle can change daily life, and for Nena, it's affected her viewpoint and prioritizing for the better. She'd love for other women to find out how it will change them:
 "It breaks my heart to hear people say 'I wish I could do that' because everyone can. It's the choices we make every day, and the priorities we set in our lives that determine what we can and can't do…I had NOTHING but desire and will when I started my business. I worked for others for ten years learning the industry. I had to beg and borrow from friends and family to scratch six Jeeps together to get started. If I can do it, anyone can."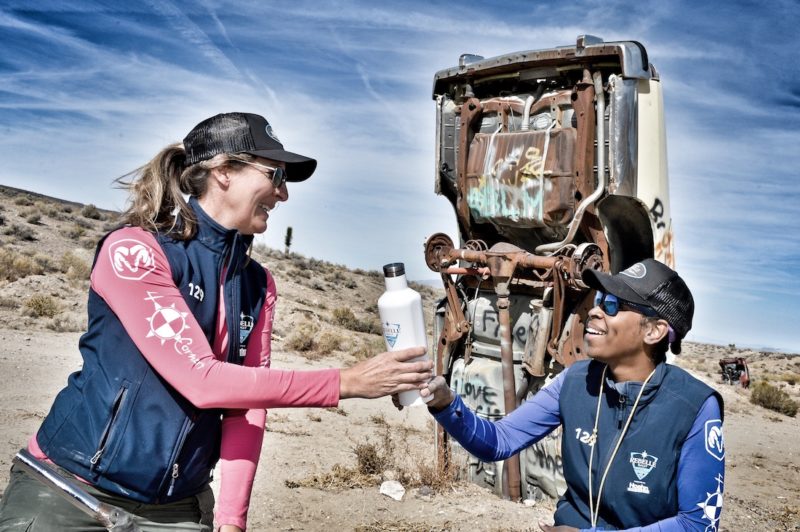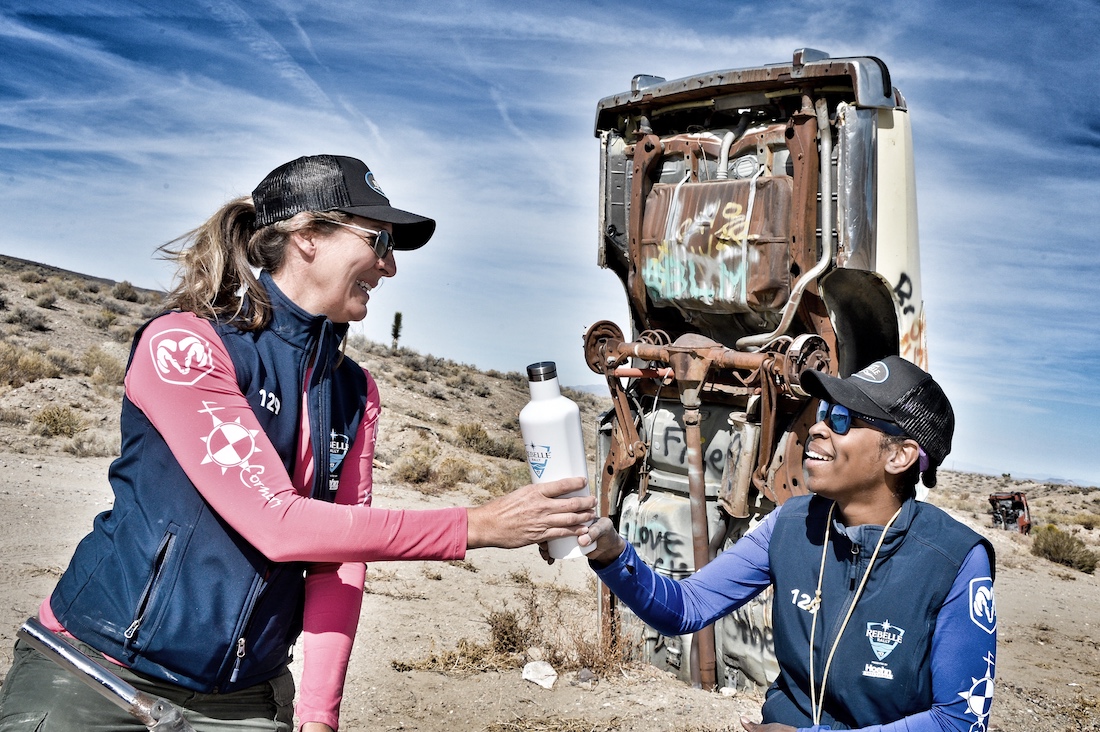 Chris Mayne is coming to the Rebelle all the way from Chaville, France, but she's originally from Paris. Her occupation? A singer, although we like to refer to her as a rockstar (she literally is). Chris is taking two weeks out of her life in France to fly all the way over to the U.S. next month to do one thing – join the Rebelle. Why? She always tries to do better in everything she does. Including the Rebelle. Chris learned so much with Nena last year, and this year it's time to apply those lessons!
As a rally veteran with competitions and wins from across the globe under her belt, Chris loves the challenge of the Rebelle.
"It's all about precision and decisions. You're always in doubt, but you know you have to go beyond that, trust yourself, and push yourself further.
One of her most memorable moments from the 2017 Rebelle was when her team made a 100% on the first day of the Marathon Leg last year…and then a more than bad second day on that same leg telling us that "definitely keeps you humble!" This year, she's looking for the grand slam – winning the competition.
"Well, I feel proud and lucky to be back with Nena this year. It's really something I've been waiting for all year. I love having this competition as a goal, as it's a unique opportunity to be part of an international event with so many different competitors. So cool!"