The term faithful companion is often used to describe people, but ask any loyal Subaru owner, and they'll use the term to describe their trusty, adventure-bound sidekick with the 6-star cluster badge. And that's exactly how Team Dirt N Perfume portrays their 2017 Subaru Forester – their third teammate in this year's Rebelle. Both Subaru lovers, the team's trusty whip is "rearin' to go" on its upcoming 2500+km October journey. On this Team Tuesday please welcome Shannell McMillan and Nicole "Nickie" Kelly!
Shannell McMillan is originally from the beachfront city of Hermosa Beach, CA and currently lives just south of her hometown in Redondo Beach. She's the General Manager of Dimensional Millwork, Inc. CA (her rally sponsor!), and also works with parolees and probationers on their mission and vision for work and life. Needless to say, she leads a busy life, and yet she's still carving out time for her first Rebelle next month. The Rebelle is what she calls the single greatest opportunity to grow, learn and see what she is truly capable of.
Speaking of opportunities, Shannell mentioned a journey she took that truly affected her – a trip to Alamar, Mexico where she helped in the creation of a school, medical office, and church. Shannell states, "It changed me profoundly to watch a poverty-stricken community come together, rebuild their shanty homes every year after the rains, and yet still have more gratitude and joy for the simple things than anyone I have ever met. I learned the key to happiness is gratefulness in all things."
With her next journey being the 2018 Rebelle, she's bringing her trusty Subaru and not leaving home without prayer, laughter, and hydration. Her words of wisdom going into the Rebelle?
"I would just like to encourage anyone who is "thinking" about doing the Rebelle in the future to sign up now. Too often we put off those things we think we can't afford but tomorrow is promised to no one. The experience I expect to get from the Rebelle, I feel, is what I cannot afford to live without for one more year! Bring on the Rebelle Rally 2018!"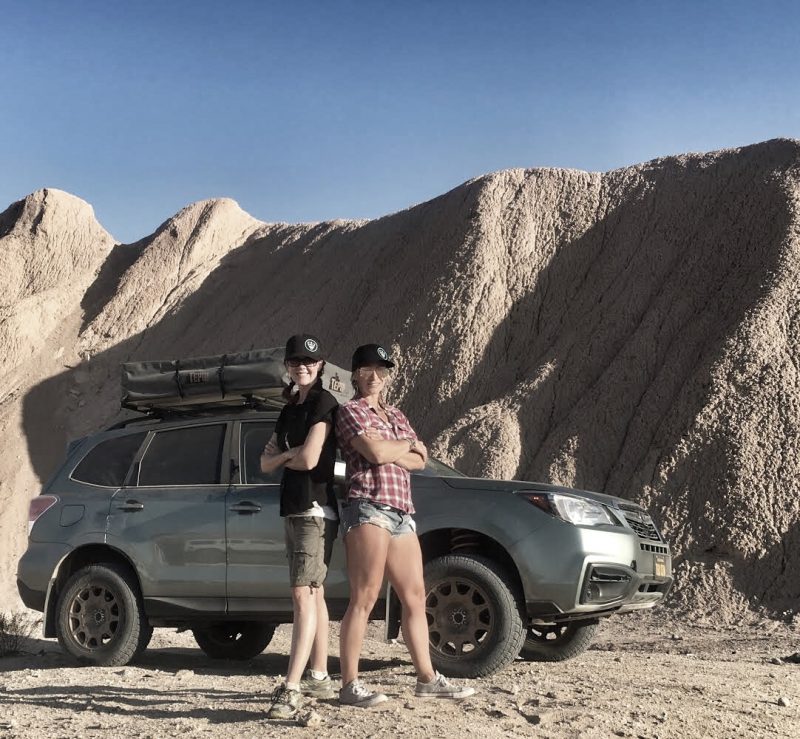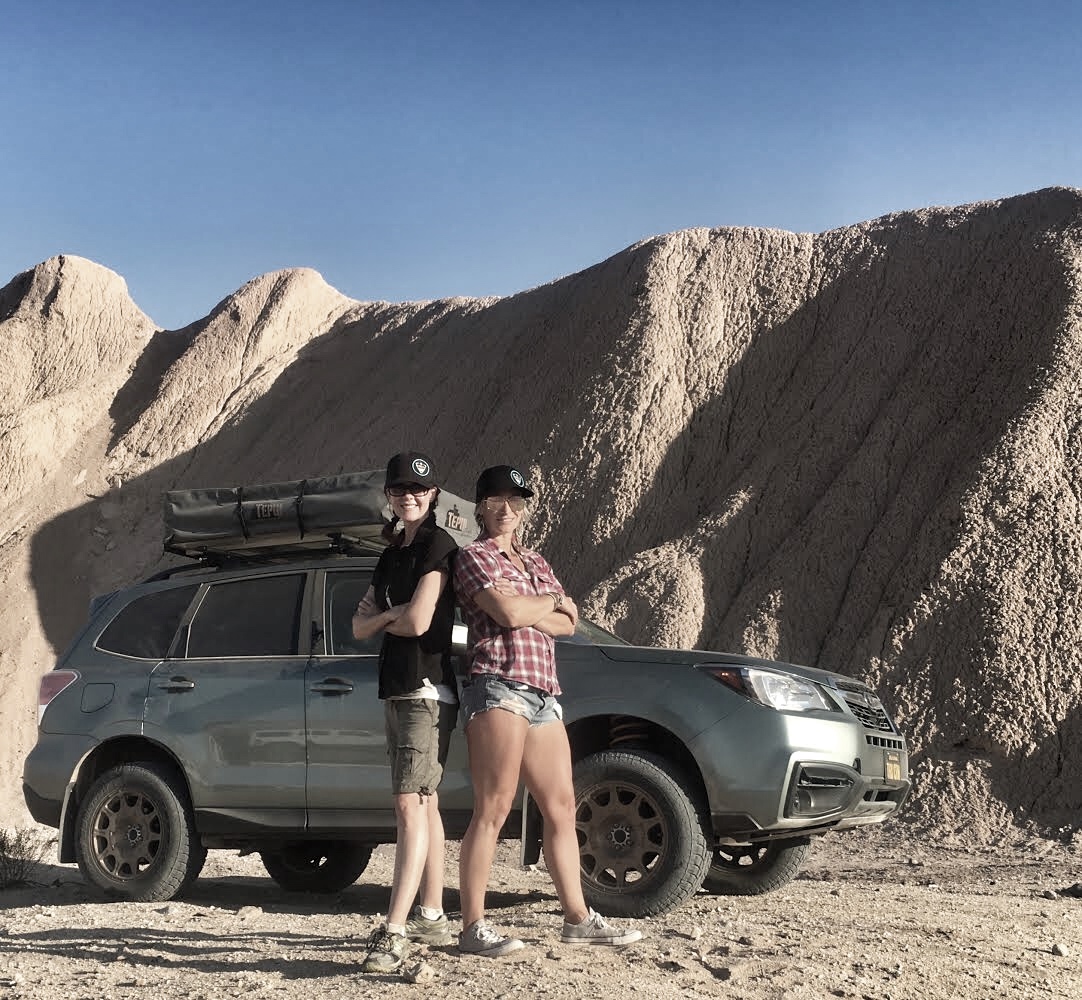 Nichole "Nickie" Kelly's hometown is St. Paul, MN, but she now resides in San Diego. With 12 years in the U.S. navy, she currently holds the thought-provoking title of EOD (Explosive Ordnance Disposal) Technician in the Navy.
Before she was in the Navy, Nickie was a snowboard instructor in Montana, where every day was different. No stranger to the cold, she grew up playing ice hockey, and most recently, Nickie climbed Mt Whitney with her husband and friends in January. All of her environmental, survival, and physical skills were put to the test – it was both incredibly rewarding and a confidence builder.
Nickie originally heard of the Rebelle when she met Rebelle Founder Emily Miller at the 2018 Overland Expo…where in turn, Emily introduced her to her Rebelle teammate Shannell! Describing the chance encounter she states, "Everything in my life has taken me to this point in this moment, and I believe this is exactly where I'm supposed to be. I see the Rebelle Rally as a culmination of years of trust, faith, hard work, and persistence."
The dirt is nothing new to Nickie – she started camping before she could walk. And Nickie actually started navigating her own road trips the moment she received her driver's license, arming herself with nothing more than gas money and a road atlas.
Her must-haves for this road trip of a lifetime? Corn Nuts, Pedialyte, and baby wipes!