We love that today's Team Tuesday comes from a state where the road less travelled is the paved one. With an incredibly diverse landscape including unforgettable dirt destinations and backroads, New Mexico is now also home to Jeep enthusiasts and Team #167 New Mexico Off-Roadrunners! Please welcome Stacey Mounce and Kim Keeton-Pettit!
Stacey is a New Mexico native, with her hometown being Las Cruces. Her current residence is Albuquerque where she is a secretary. Stacey used to run marathons, so she's used to new territories that inspire her to get out and do more. She's also taken quite a few Jeep trips into the great unknown, and even the ones she's done multiple times have always awakened a new desire to explore and sometimes conquer. "Every trip transforms me in a different way," Stacey noted. And as the driver of her team, she's excited to be piloting her 2005 Jeep TJ, Pepe, — whom she's logged a lot of miles with together!
"My teammate Kim is patient and very knowledgeable in navigation. I accepted her request to drive because of the challenge involved, the awesome scenery I'll get to see, the opportunity to meet new people, and to say 'I did it.' What an awesome event to be part of!"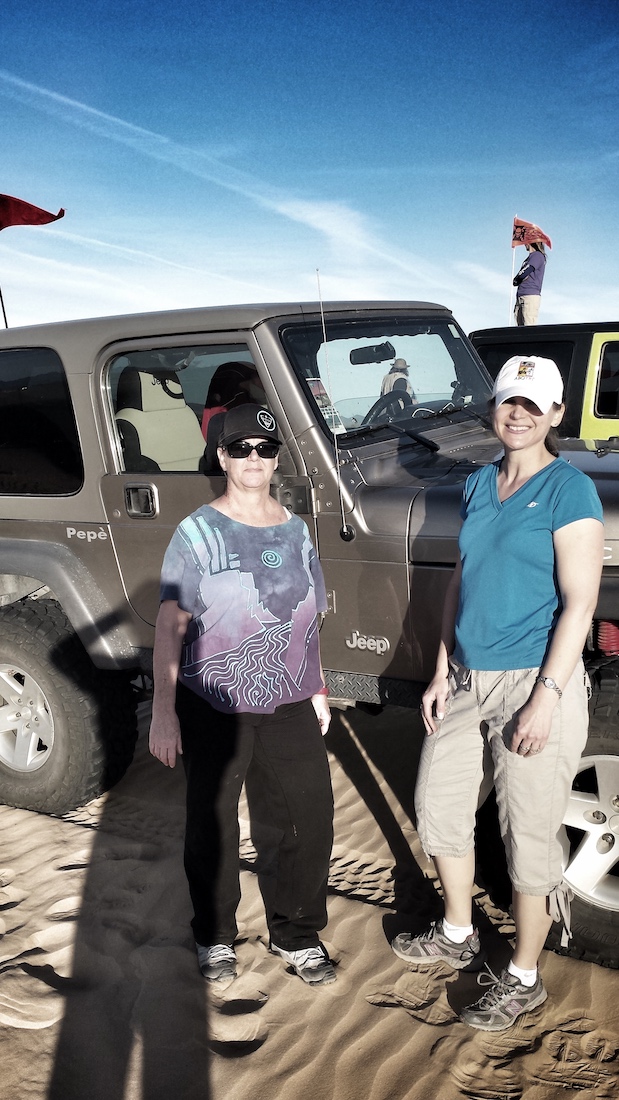 Kim was born in California, graduated high school in Texas, moved around a lot in between, and now calls Chaparral, New Mexico her home. Her occupation? A student of life and people. She's raised three wonderful children and spent 30 years with her best friend and husband. Kim also owns a Jeep, a 2012 Wrangler Sport, and she's taken some pretty meaningful trips in the past before entering the Rebelle:
"In 1986 I was a single mother of three, working as a data entry operator for an insurance company in Texas. I decided it was well past time for me to run away for a week. So, I jumped on a bus, headed for Terlingua, Texas and a raft trip through Santa Eliana Canyon on the Rio Grande River. The canyon was awe inspiring to say the least, but traveling across Texas on a bus by myself, going into border country where only eight telephones existed in the whole county at that time, and hearing the silent voice of the river, proved to be life changing. All my friends and family thought I had lost my mind, but in reality, I had found myself."
With her next adventure less than a month away, she's realized that if a woman sets her mind to it, she can accomplish anything. This whole "off-road thing" is new to her, and she can't wait to see where it takes her.
"I have been waiting my whole life for this. Over the years I have led many outdoor trips for summer camp kids to college students. I have relied on topo maps and guidebooks to get me through. One of the most awesome trips I ever led was a 5 day all-women horseback trip. This competition will push my skills further than ever before. I can't wait!"