Better together? Passion and perseverance. Today's Team Tuesday shares both qualities, and those grit factors led them to their Rebelle Rally return this year.
Anna Lewis (and her sweet FJ) is competing in her second Rebelle, and Andrea Shaffer is coming back for year three. The two met in 2017 during the rally while on separate teams, and came together naturally in 2019 to tackle unfinished business, and utilize their skills jointly as driver and navigator. With an appreciation for the outdoors and each other, we can't wait to have this duo back in the dirt with us. So let's welcome them back – but don't call it a comeback!
Anna's hometown is Elkins, Arkansas, and she currently resides in Turlock, California where she's Technical Services Food Director for a food manufacturing company.
Anna loves to off-road in her spare time, along with gardening and doing crafts. And she's competing this year with a sense of unfinished business. In 2017, she was learning to compete and "learn the ropes." Now with one rally under her belt and knowing how to compete, this year is more about working hard together as a team.
Aside from the off-road and adventure part of the rally, Anna's favorite thing about the Rebelle is the women and staff that are brought together for the event. "It is amazing to have that caliber of individuals all focused on one event. I also really loved seeing so many cool areas throughout the west."
And she can't wait to compete with Andrea.
"We met during the 2017 Rebelle Rally. My initial memory of Andrea was her hiking to a checkpoint in Dumont Dunes while her teammate was working on their vehicle. Her grit and determination to get as many points as possible even with adversity showed me what an awesome lady she is."
Anna forsees her biggest challenge as time management, mentioning they'll have to have a game plan for all situations. And she's not leaving home without her FJ Cruiser, Hot Hands, and a great sleeping pad!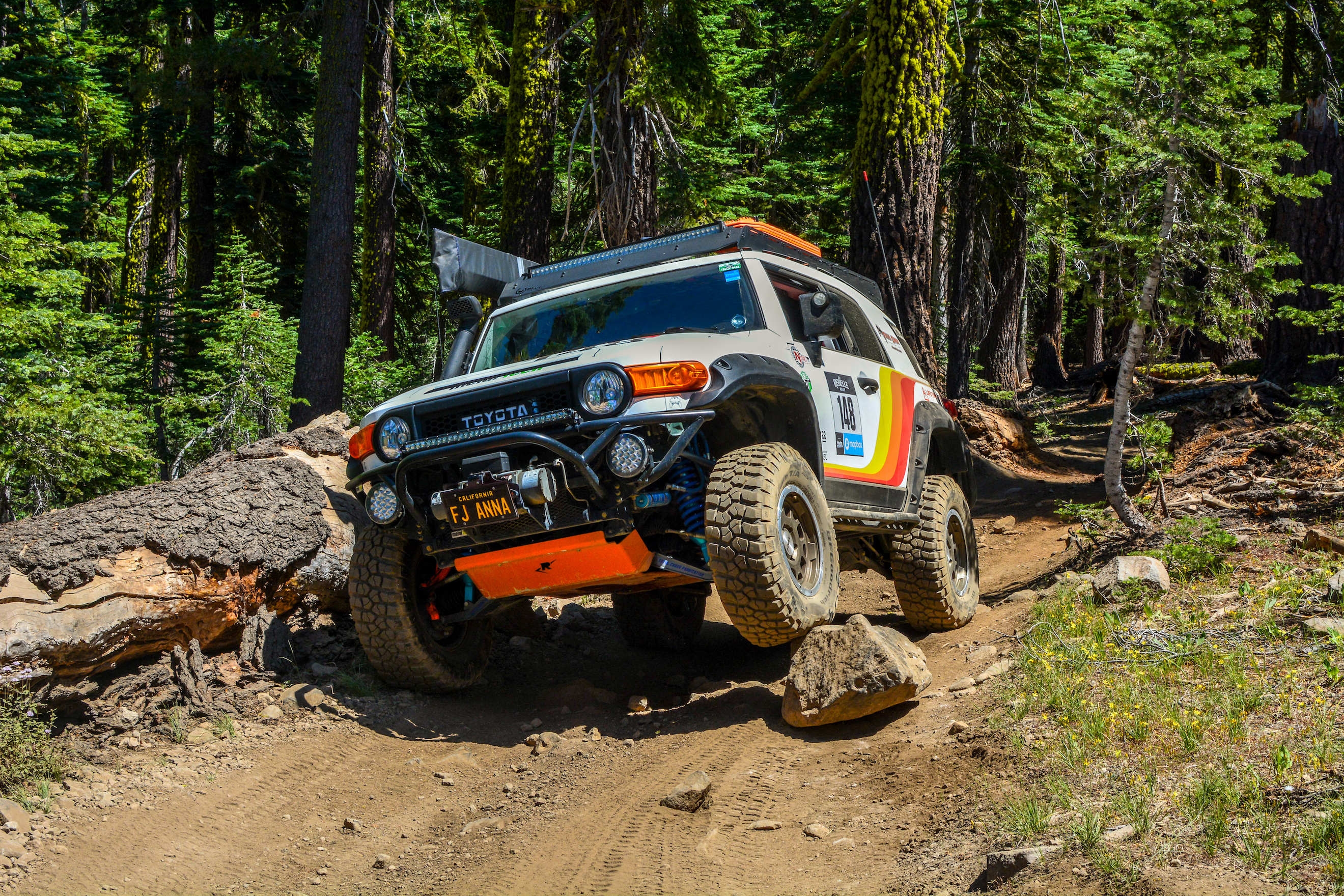 Andrea was born and raised in Las Vegas, NV where she currently lives with her family. She multi-tasks with two jobs – stay-at-home mom, and vinyl business owner. Andrea also loves to camp, explore the outdoors with her husband and kids, and go bowling. She's super excited to head back to the rally after a "year off," calling it one of her best adventures to date.
"Anna and I met during the 2017 Rebelle Rally. We started talking again while stalking the 2018 Rebelle. We just clicked! And I'm excited to get back to the community that is the Rebelle. I love the family we become during the week, and even after."
Andrea knows there may be a challenge in the fact that they're a new to each other team, but is focusing on working together to do the best they can. An she's not leaving home without her plotter, snacks, and map wheel!