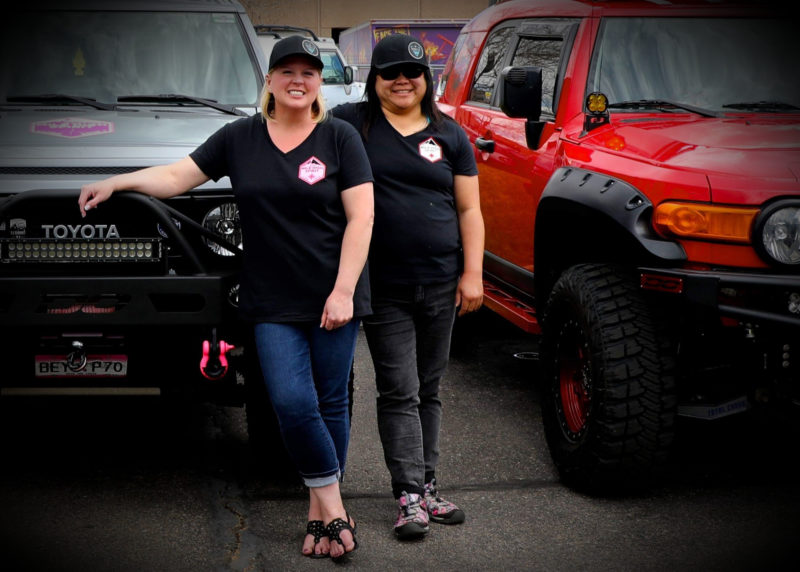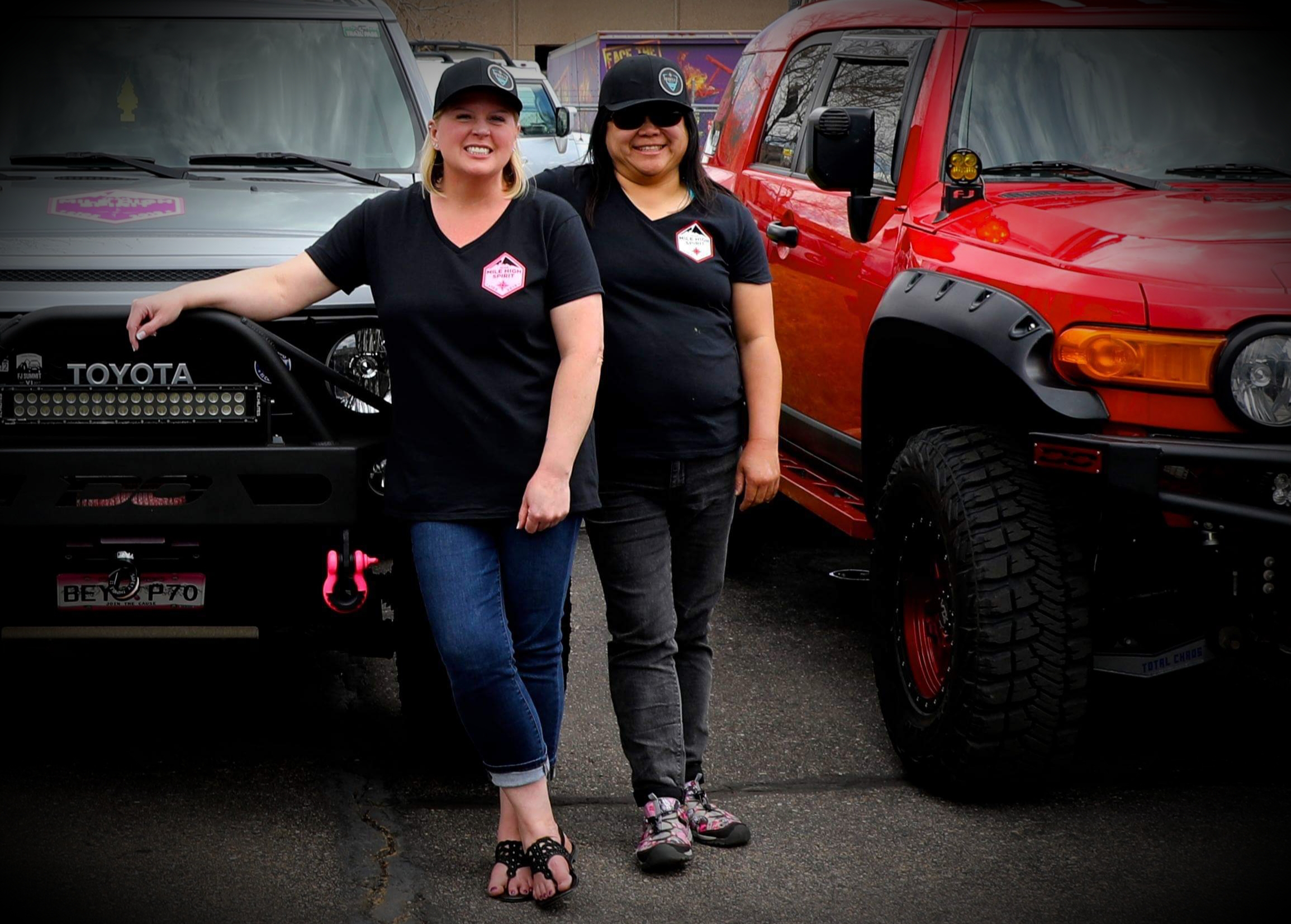 Team Tuesday 2019: Chris & Anna
When your common denominator is a vehicle, you drive an FJ in the Rebelle. So is the case with today's Team Tuesday, Chris Cole and Anna Loy! With a love of off-roading and adventure enthusiasm, they're gearing up for their next skill test taking place this October.
Chris is originally from Estes Park, Colorado and now resides in Broomfield, Colorado. She's an accountant and bookkeeper at Toytec Lifts in Denver. Chris and Anna met on the Facebook Colorado FJ Cruisers page as they both have Toyota FJs. Meeting in person last year at the NW Overland Rally, in July Anna asked Chris to be her navigator in the Rebelle.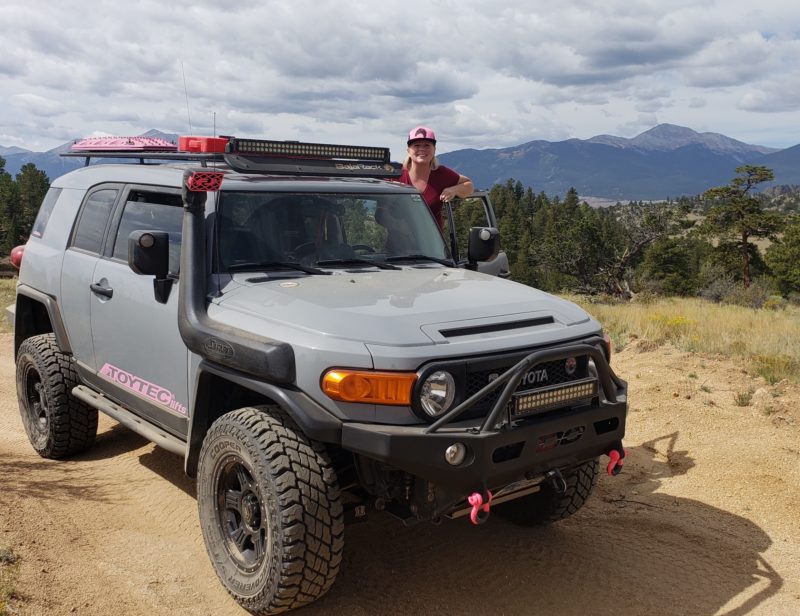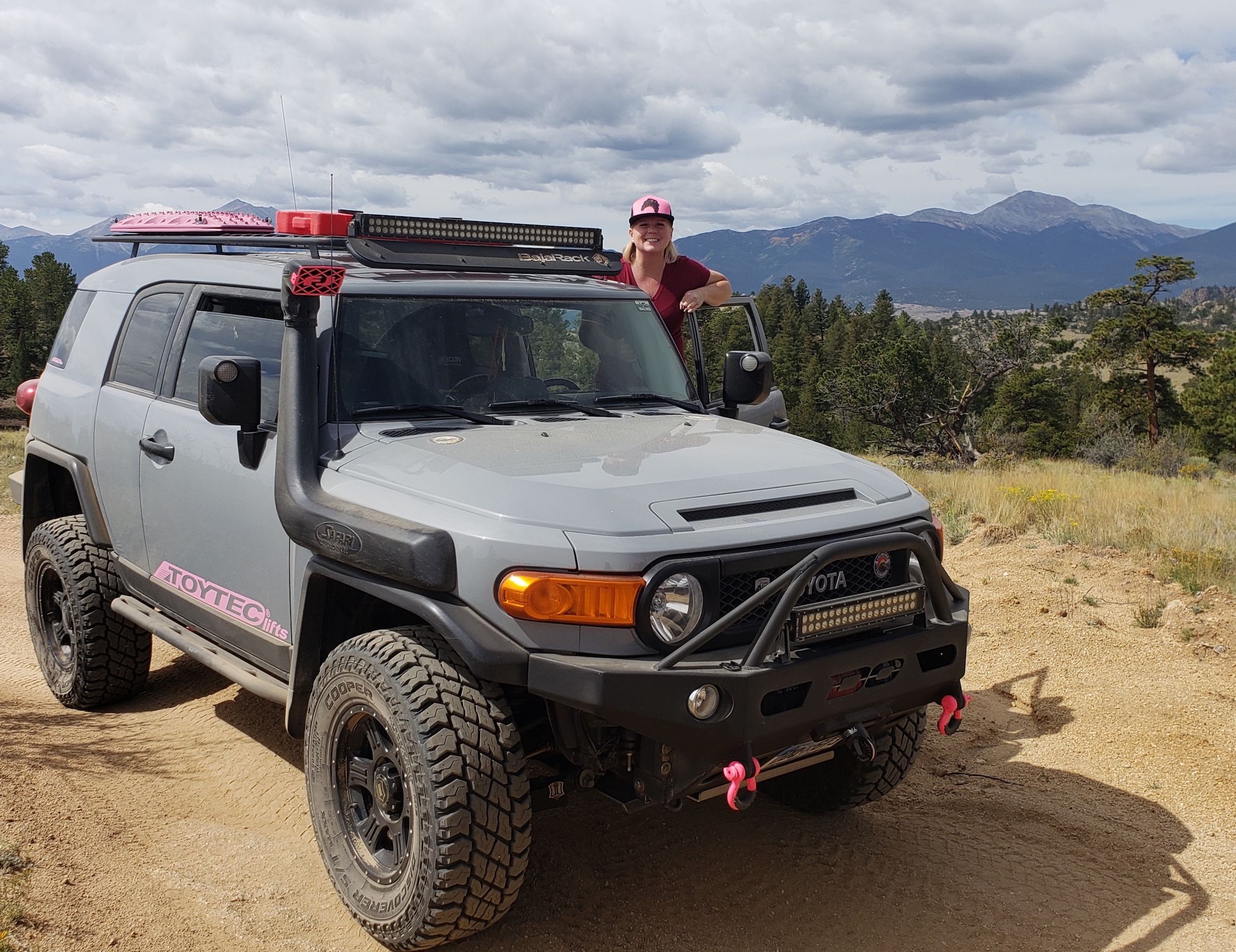 Chris already has a few memorable trips that stick out. One is an unforgettable trip in her 20s to Alaska where she experienced the land, people, and lifestyle. The experience was amazing. Getting ready her ultimate road trip in just four months, she's not leaving home without coffee (we got you Chris), and her toothbrush. Although she'll miss speaking with her daughter for ten days, she's also competing in the Rebelle for her.
"I want to show my 13 year old daughter that her mom is a strong woman, and that I am ready for this new adventure that I am scared to death to try."
Anna is from Diamond Bar, California, and now calls Las Vegas her residence. She keeps busy as a registered nurse, and when she's not working you'll find her off-roading, traveling, reading, and concert-going. 
This FJ enthusiast fell in love with off-roading a few years ago, and hasn't looked back since. She discovered meeting a ton of great friends is one of the many perks of off-roading, along with exploring the outdoors like never before. Anna is now looking to push herself even more as an off-roader – hence her competing in the rally this year.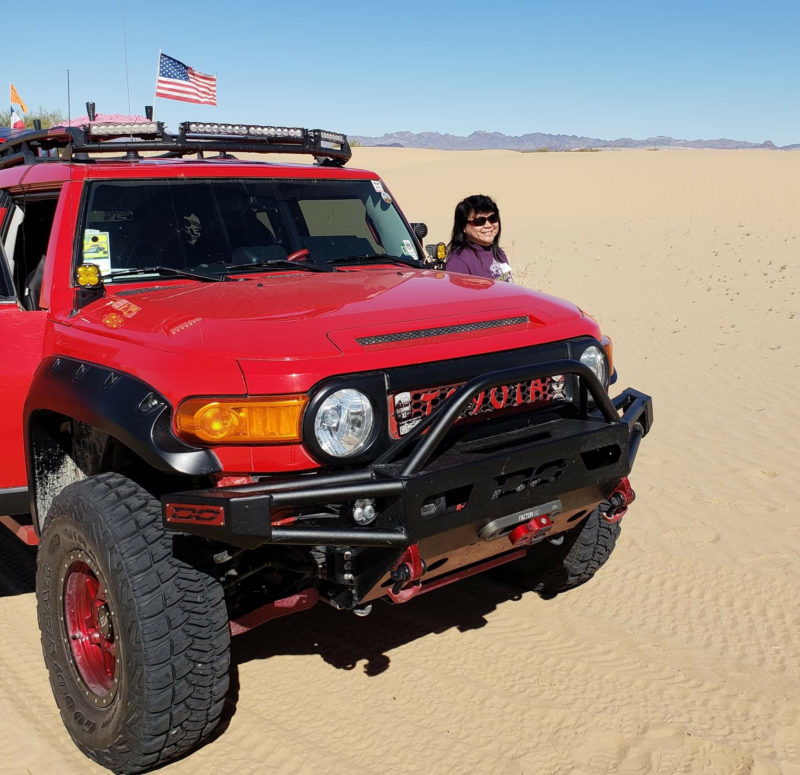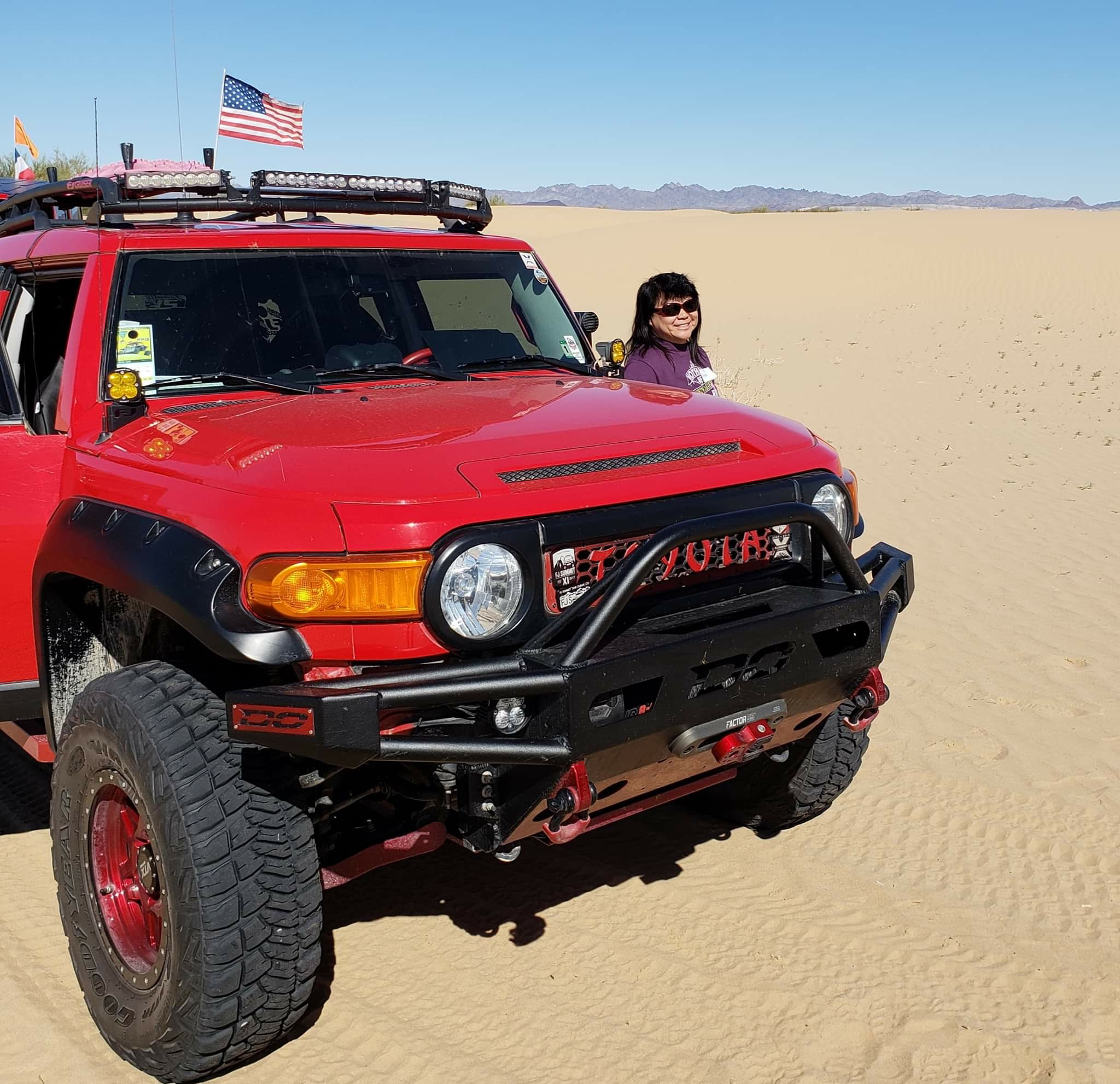 "The Rebelle Rally is to me that other level of testing my off-roading skills and learning how to navigate out in the desert.  Going off-roading while trying to get from point A to point B is a challenge. I'm going for it full steam ahead!"
A self-proclaimed Toyota person, Anna describes her FJ as a "highly capable vehicle for most any terrain." The vehicle  impresses her time and time again with what it can do off-road. 
We're stoked to have Team #105 compete in their favorite vehicle this fall. And their passion for adventure and off-roading will definitely be fueled on the Rebelle!