The mother-daughter bond is like no other, and today's Team Tuesday is taking it next level by competing in the Rebelle – together. With 2018 Rebelle Maria Guitar participating alongside her mother Debbie Bruen as Team #114 Sand Cats Rally Team, they're not afraid of a little digital detox. And their chosen third teammate? Maria's 98' Toyota 4Runner. Please welcome Debbie and Maria!
Debbie is originally from the Bronx and now resides in Raleigh, NC. where she owns Home Organization by Debbie and is a design consultant. Debbie has not competed in the Rebelle, but that doesn't mean she's not familiar with it. In true mom fashion, Debbie was glued to her computer last year watching Maria's every move on the rally tracker. And now she will be the one out in the middle of nowhere finding her way – alongside the only person she'd do it with.
It all began when Debbie flew out to join Maria at Rebellation last year. Caught up in the competitors' excitement, when Maria asked Debbie to be her 2019 teammate Debbie quickly responded, "Sure!" after a few gin and tonics. The next morning, she realized what she had done (relatable). So here she is now, learning how to read maps, and there is no one else she'd would trust to be her partner than Maria.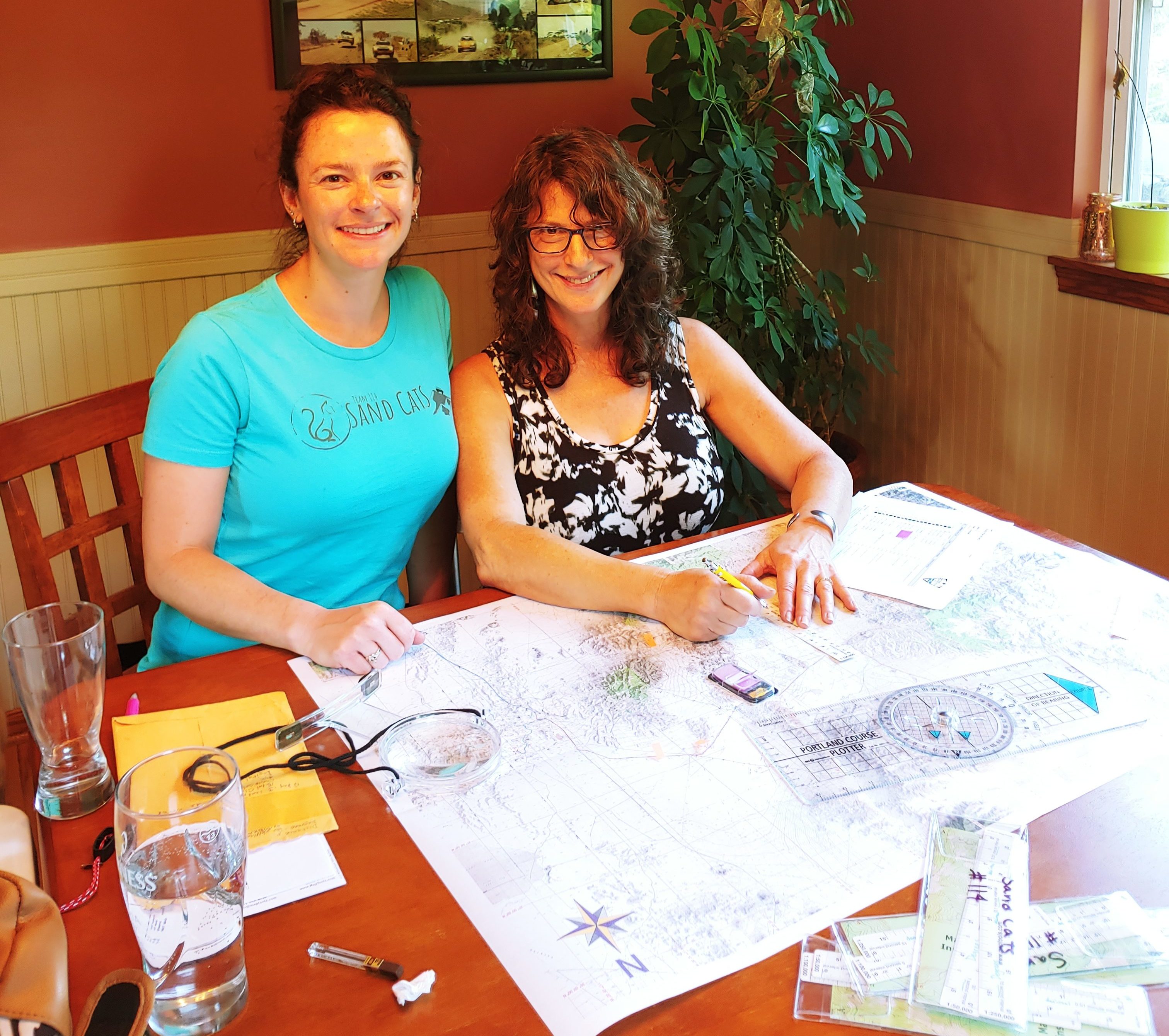 She's also excited to explore parts of the west that are brand new to her, and get back to her desert roots.
"I lived in the desert region of the Turkana District in Northwest Kenya for over 12 years, where I learned to love the desert. My driving gear was just a loose dress (the culture) and flip-flops. And we avoided driving on the sand dunes if possible. We had a Toyota Hilux and always kept a machete under the front seat. I once buried the truck up to the axles in mud, which is when we pulled out the machete, hacked away at palm fronds, and positioned them below the tires to get out of the mud. We never heard of MAXTRAX – how they would've made life so much easier!"
Although she's a little nervous to test her skills in the rally, Debbie has complete confidence in her multi-talented daughter.  And she's not leaving home without her bible and and LOTS of Ziploc bags!
Maria is originally from Kenya and now calls Ostrander, Ohio home. She's an Engine Test Engineer at Honda and cannot wait to get back in the Rebelle after competing in 2018. 
"The Rebelle embodies many things that I love in life – adventure, maps, and problem solving that challenges you to become better than you were yesterday. I love being off grid, knowing where I am, not just because a GPS tells me but because of the ability to utilize a compass and map."
This is the first time Maria is competing in her 4Runner. She's a little nervous with it being 21 years old, but is putting it through the paces now and making certain appropriate modifications are complete prior to the rally. She has confidence her "super awesome" 4Runner will be good to go!
Maria is also looking forward reuniting with the community of Rebelles.
"Having the wonderful comradery of strong, brave women who come together for this event is amazing, the feeling is like nothing else! And coming back for round two is exciting. I had the time of my life last year; it is such a wonderful and empowering experience, and I'm looking forward to sharing it with my mom!"
She's also looking forward to having some serious vehicle time with her mom as they always have a blast together. And Maria's must have item? A photo of her husband and cat!
Maria welcome back to the Rebelle and Debbie – buckle up for an adventure like nothing else!