Does off-roading, exploring, and causing a little chaos spark joy in your life? Then you'll relate to today's Team Tuesday. Rori Lewis and Tiffany Walker are entering third year Rebelle territory this October, along with Tiffany's TOTAL CHAOS equipped FJ. This team loves adventure, stretching past comfort zones into new territory, and learning new skills whenever, wherever. 
Another cool aspect? Like many others, Rori and Tiffany came together just for the Rebelle Rally. They met only twice before competing together as a team in 2017. And have been coming together every year since for the Rebelle Rally. Hailing from Hesperia, CA and Colorado Springs, CO, please welcome Team #154 Roads Less Traveled!
Rori is from Hesperia where she currently resides. As the Administrative Assistant at TOTAL CHAOS Fab, Rori gets up close and personal with all things off-road on a daily basis – and loves it. 
Going into year three, Rori is feeling prepared. She's working out, eating, training, navigating as much as possible, and hitting the trails when she can – a little different approach for them this year when it comes to training.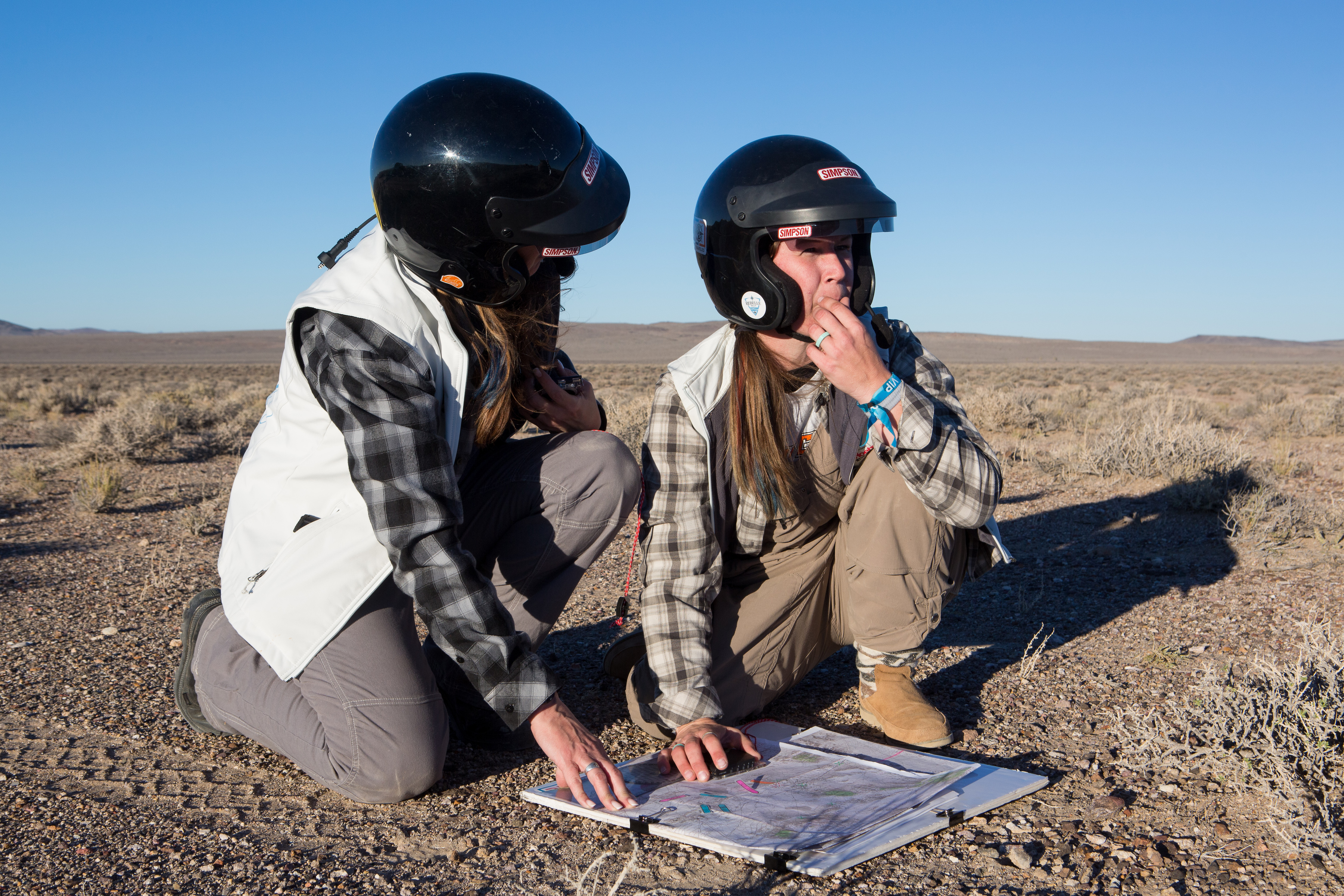 She's also going in stoked to be back with Tiffany. "It's pretty amazing that someone would be willing to go back with me a third year. I know I can be a difficult person no matter how much my navigational skills improve each year. It's hard to imagine doing it with anyone else!"
And she's coming back to simply experience the Rebelle all over again."The Rebelle is an amazing experience that I think all women should experience because you can learn a lot about yourself in eight days driving through Mother Nature shut off from the world. Not to mention it's our third year competing, and we are hoping to be better than ever!"
Although she's a bit nervous about "epically failing," it's because Rori has specific goals to reach in mind for this year. Something to combat her nerves? A picture of her dogs she's not leaving home without! Along with peppered beef jerky for protein pick-me-up. 
Tiffany is originally from Topeka, Kansas and calls Colorado Springs home for 13 years. Tiffany occupation is in Child Advocacy and Employee Engagement..and she also just happend to hit the half-time mark – 50! So when she's not working, she's stretching herself in ways that might not be so comfortable. She also loves off-roading with her husband Tom, and is eager to apply her learnings from the past two years to this year's rally.
How does she feel entering her third Rebelle? "Surprisingly calm. And more mentally prepared. I think the last-minute decision to participate this year didn't allow for me to get in my head about things early on and approach this years' competition much more methodically."
Being a Kansas-to-Tennessee-to-Oregon-to-Colorado girl, Tiffany told us the dunes always make her nervous because she has little experience driving them. "Maybe I should say, it's a healthy respect!"
Tiffany is looking forward to making up for last year's difficulties this year, and leaning in to what she learned about herself, her teammate, and her rig.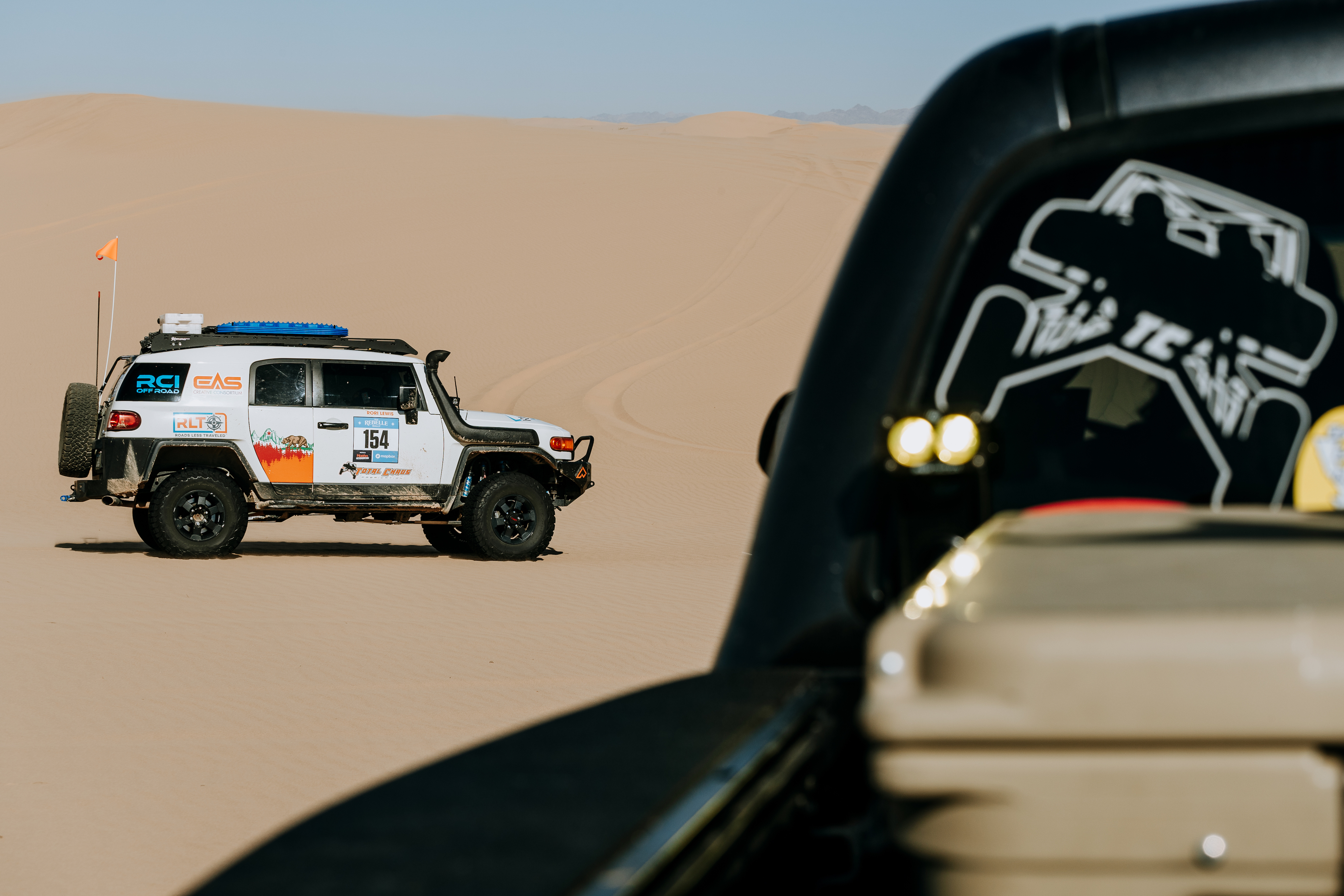 Speaking of her rig, she's bringing her very capable 2008 Toyota FJ Cruiser. She's been off-roading in the FJ for so many years, so it's really become an extension of her. She knows her quirks…and the FJ knows Tiffany's! Plus, she's equipped with a Total Chaos 2″ Expedition series long travel kit and suspension. How can it get any better?!
Tiffany is not leaving home  without her memory foam pillow and her  XPed sleeping mat. We can confirm Tiffany is 100% correct when she states, "Sleep is the magic sauce!"