Could today's Team Tuesday consist of the coolest grandmothers on the block? We think yes!
Liza Tough (Tuffy) and Sue (Swell) Chapin are from beautiful British Columbia, and have dreamed of competing in the Rebelle for years. With a love of exploration and discovery, this duo worked incredibly hard to get to the start line this October – and now their dream is becoming reality in less than three months! Balancing family, work, hobbies, and everything in between, they're looking forward to taking some time out on the Rebelle Rally. Proudly representing Western Canada, please welcome Team #144 Cantoy Divas!
Liza Tough:
Hello from Beautiful British Columbia. I reside in West Kelowna, 20 minutes from Kelowna and 10 minutes to Peachland, the hometown of my navigator Sue. I am lucky to have our two grown children and soon to be four grandchildren (Grandsons are 4 & 2, another grandson due early September and our granddaughter is due the day before the Rebelle starts) living so close to us. I was born on Vancouver Island in Nanaimo, BC.
I run my husband's plumbing company full time and I am also a photographer. My passion is photography and love to capture special moments or the vast beauty around me. Often during down time my hubby and I are out exploring the backcountry and finding cool and remote areas where I can photograph the night sky.
Competing in the Rebelle Rally has been a dream for the last 2 years after meeting Emily and Amy at the BC Overland Rally in 2018. After attending the Rebelle U Training in the Imperial Sand Dunes in Sept of 2019 with Sue, we were fired up and we took the plunge to register for 2020 Rebelle (I do believe we were the first team to register, truth be told we were stalking the website regularly to find out when 2020 registration opened) Funny story…… Oct 22nd 2019, I had company intown and we were heading to Michaels when Sue called me after checking the website and saw the registration just opened. She asked if we were taking the leap, of course I said yes!!!
Sue and I met in 2013 when we both joined the White Sails A Cappella Chorus, local chapter of Sweet Adelines International, in Kelowna, BC. We have been singing together and friends ever since. We also have sung in quartets and competed for the first time in 2019 on the Regional Contest stage. It was actually at a quartet rehearsal that I first told Sue about the Rebelle back in 2018.
Introducing our third teammate Caliente (Cali) because she is one hot truck. Cali is my 2017 Toyota Tacoma. In May 2018,I walked onto the Toyota lot, looking for a vehicle that would get me to mountain tops where I could camp in my rooftop tent and photograph the night sky. And there she was, parked up on some stairs, and it was love at first sight. She has yet to let me down, we have rock crawled to mountain tops, waded through water crossings, played and trained in the Imperial Sand Dunes and in the backcountry of BC.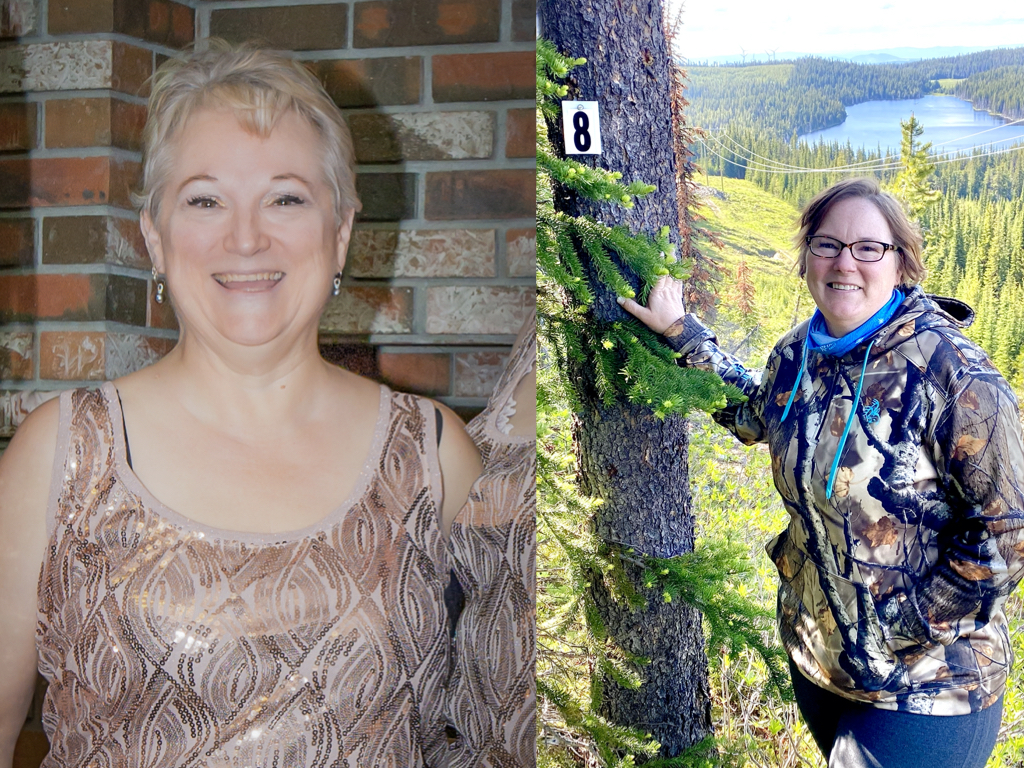 Sue Chapin:
Hello from Beautiful British Columbia. I've lived in Peachland since 1999, 35 minutes southeast of Kelowna and 15 minutes south to Glenrosa, Westbank (the home of our driver, Liza). I was born in Penticton, about 35 minutes south of Peachland. So that makes me a Valley Girl; Okanagan Valley that is.
I've been working in the field of accounting for over three decades, and have recently moved into a slightly different direction with my new role as People & Policies Officer at the Summerland Credit Union. It's a little bit payroll, human resources and executive assistant duties. That's what I do to earn a living. What I LOVE is music, travel, photography, and spending time with our family. My husband & I are blessed with three sons aged 29 to 38, plus their families, including one granddaughter and two grandsons, plus a plethora of fur grand babies. Weekends usually involve at least one game night; Catan, Uno, Munchkin, Monopoly, Clue are our more recent games of choice. No technology, just fun, laughter and good quality time with son(s), grand children & sometimes friends.
The Rebelle Rally has only been on my radar since 2019, when Liza mentioned how she had talked to Emily and Amy at a BC Overland Rally in 2018, and how exciting it would be to take part. She was thoroughly in love with her new Toyota 4×4 Cali, but she needed a navigator. As I have been doing that for my husband during our more recent driving vacations, albeit via mostly GPS, but using some maps as reference materials, I thought it would be fun to join Liza on her adventure. Then I started reading more about what the Rebelle Rally was all about, and got a bit worried and excited all at the same time. Liza and I have travelled together before, but nothing like this. When the opportunity came up for Rebelle U Training at the Imperial Sand Dunes in Sept 2019, it seemed like an excellent first run at practicing our team
work and skills. Since then, that experience of driving in the dunes and meeting some of the competitors, both past and present really solidified my quest to compete in the rally. There was such an energy and camaraderie amongst the ladies, that it only compelled us to make competing a reality.As soon as the 2019 rally was over, both Liza & I were keen to register, and I believe we were the first 2020 team to register.
The White Sails A Cappella Chorus, local chapter of Sweet Adelines International, in Kelowna, BC is where Liza and I met in 2013, when we both joined. I had been singing with the Penticton chorus since 1995 and unfortunately, they had to fold due to lack of membership. We have been singing together and friends ever since.
We are proud to represent Western Canada in the upcoming Rebelle Rally in October as team#144, CanToy Divas. This is truly a dream come true. A dream we didn't know if we could afford, but with a lot of hard work, sacrificing, fundraising, support from our friends, family, community and the generosity of former Rebelles, who awarded us a scholarship, this dream is coming true. We are humbled and grateful to have so many people believe in us. For us it took a village (maybe even more than one), to make this dream a reality. We are so very excited and blessed to be competing!