Kicking off the Friday Feeling right with two returning competitors today! Although the duo are no strangers to the Rebelle (or each other) this is the first time they've teamed up together. And we're pretty excited about it.
Please welcome in today's Team Highlight Team #145 Andrea Shaffer and Kris Vockler!
Andrea is heading into her 5th Rebelle and is a 2016 Original Rebelle. A busy mom of three and an avid traveler, Andrea has called Las Vegas home since she was three-years-old. Returning to the Rebelle for her means more than just the challenging competition – it's also the community she's been a part of for six years. And if you happen to cook on a smoker, that will make Andrea quite happy – BBQ, brisket, or Tri-tip please!
Kris will be competing for the fourth time this year, and it's also the fourth competition for her 2014 Jeep Bomber Bob! From the beautiful Vancouver, WA, Kris is a busy mom and CEO who is a passionate explorer (she's said bonjour to Paris many times!) and is competing in the Rebelle because it pushes the ultimate reset button. Pulling from the daily routine to use skills including a growth-mindset is something Kris genuinely enjoys about the Rebelle – plus she knows missing the rally equals a major case of FOMO!
Get to know the team now!
Hometown/Current town:
Andrea: I was born in Idaho Falls, Idaho, but moved to Henderson, NV when I was 3. I have lived there and in Las Vegas, NV ever since.
Kris: I am from Vancouver, Washington; born and raised. I tried to move away, but the Pacific NW is a special place that always feels good to call home.
Favorite Food:
Andrea: Probably BBQ. Brisket or Tri-tip. I love pretty much anything cooked on the smoker!
Kris: I'm a sucker for good Mexican food. Both traditional and our Tex Mex version. I must try a restaurant's mole sauce if I've never had it but disappointed 9 of 10 times.
Something only your best friend knows about you:
Andrea: Now if I told you, then everyone would know!
Kris: I have a cat, turns out, I'm a cat person. 99% of my life, I've been a dog person. I taught the cat to fetch.
Favorite place ever:
Andrea: I love traveling, but one of my favorite places is probably Colorado.
Kris: Paris. A massive city with so much to explore. I look forward to layovers before or after business in the EU so I can spend a few lazy days in cafés, museums, and pretend I'm Earnest Hemmingway. Especially in the Fall season, I'm a sucker for a great scarf.
Why did you pick the vehicle you're competing in?
Andrea: Well, I'm the navigator, so we are taking the vehicle that Kris drives! 🙂
Kris: Bomber Bob, our third teammate, is a 2014 Jeep Wrangler Unlimited. I know Jeeps exceptionally well, and I'm very confident in my mechanical and off-road skills with the Jeep brand. Having said that, I think competing someday in a classic vs. iconic off-road vehicle would be interesting.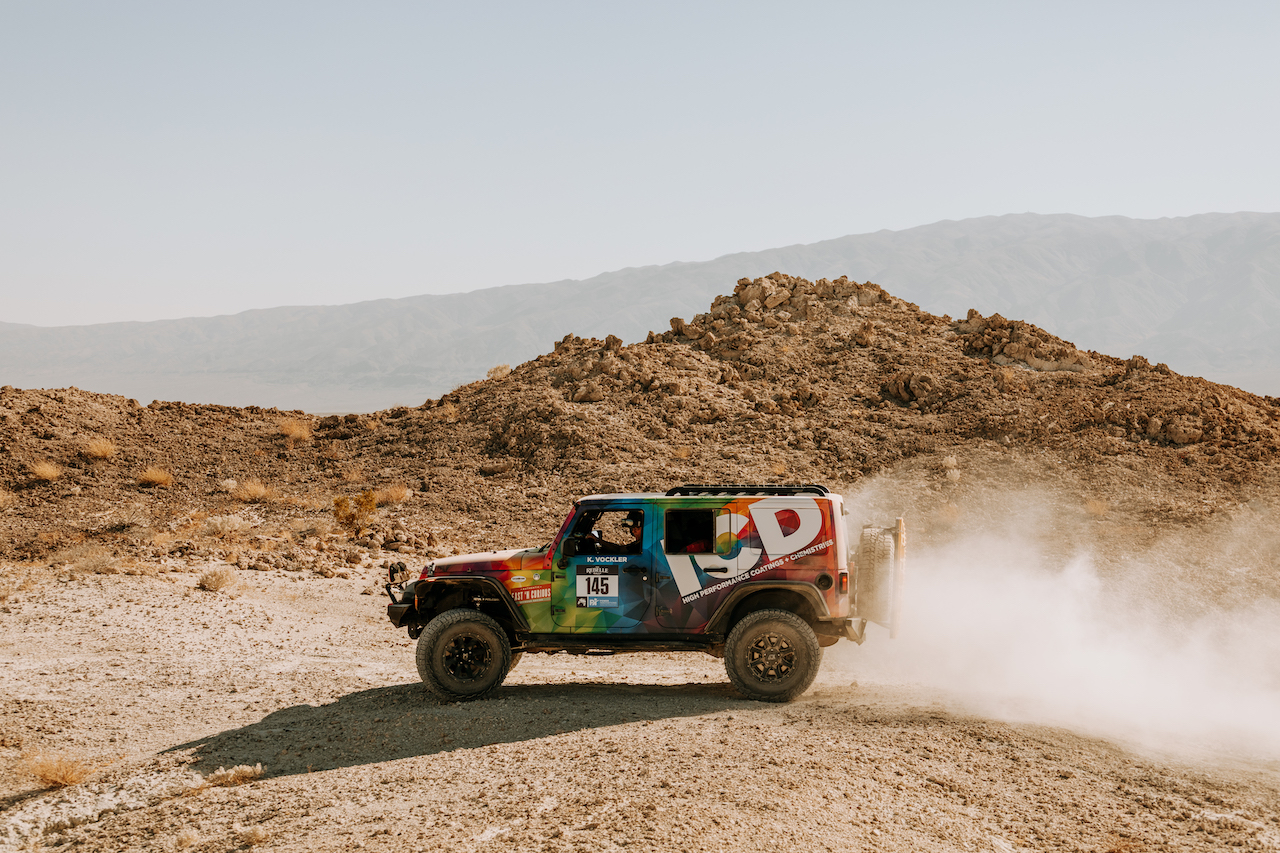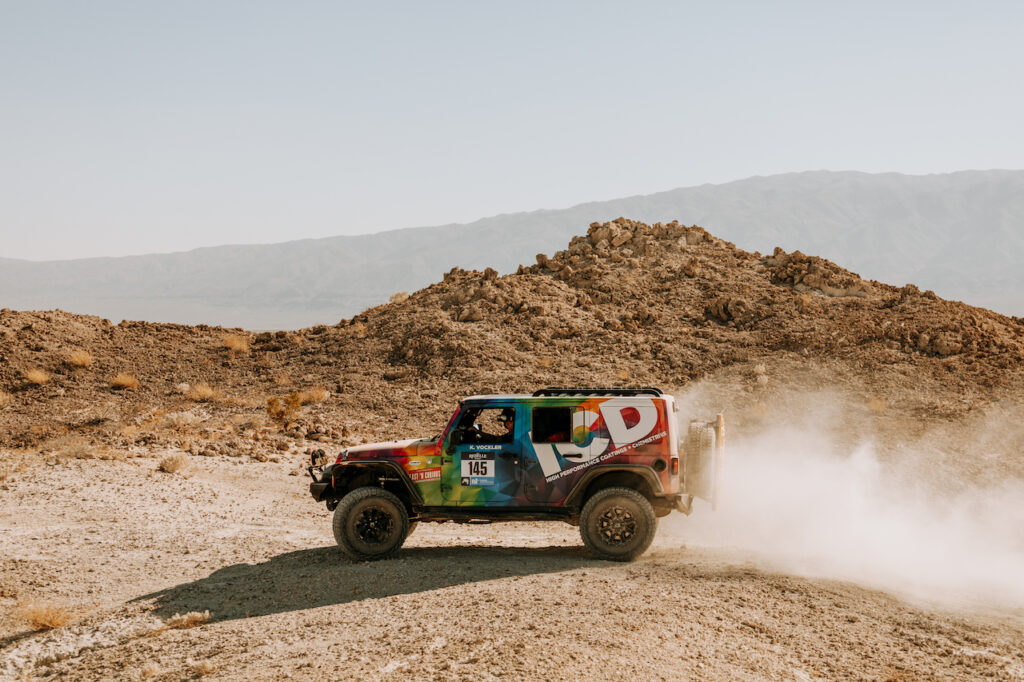 Why the Rebelle? 
Andrea: The better question is why not? This will be my 5th time competing, and sitting on the sidelines is difficult! I love the event, the competition, but most of all the community. Tribe Rebelle is an amazing thing and I'm so grateful to be a part of!
Kris: It's less of a question "why again," and more a question of what would keep me from it. The Rebelle is a great reset button. It realigns my whole being. Like being tossed a rope while swimming in a fast river, the Rebelle is the floatation device for life. What I mean by that is, the rally pulls us from our routine. Forces us to use all our skills and employ the greatest skill of them all, a growth-mindset. Besides, the FOMO is huge!
Any shout-outs you'd like to make while you have our attention?
Andrea: A huge thank you to my husband, kids, and our families! Holding the fort down while I'm gone practicing and also the event is a huge task, and I am so thankful! 
Kris: Whole staff of the Rebelle, thanks for having our back and quick with a smile on a cold desert morning. 😊