"What is better than being a Rebelle? Having a daughter who is a Rebelle" – Chris Benzie
Welcoming back a dynamic mother/daughter duo in today's Team Tuesday – Team Jeep Thrills #177 Chris and Emily Benzie!
Chris is a semi-retired aerospace engineering executive who co-formed a company from scratch 17 years ago that designs and builds composite structures for the aerospace industry, and Emily is a molecular biologist at a company working towards antibody therapeutics for immune compromised patients.
From sunny San Diego, the Benzies are returning for their fourth Rebelle together this October. Last year, Chris and Emily earned third place in the highly competitive 4×4 class AND won the 2020 Bone Stock award in their two-door Jeep Wrangler Willys. So what's the latest with Team #177, is their beloved Jeep Willys making a comeback, and what exactly is a Bloogie? Find out now!
Hometown/Current town:
Chris: Eugene, OR/San Diego, CA
Emily: San Diego, CA/Oakland, CA
Favorite Food:
Chris: Pulled pork sandwich and onion rings from Rippy's in downtown Nashville, TN.  Yes, it is that good.
Emily: Fresh ahi with a passionfruit margarita. Preferably on or near a beach!
Something only your best friend knows about you:
Chris: This is a G-rated website, so cannot answer.
Emily: How quickly I can down a bag of Doritos, but how forever it takes me to finish a drink.
Favorite place ever:
Chris: The Swiss Alps.  And the driver's seat of my Jeep, with the top off (of the Jeep, not me) and Luke Bryan singing on the radio.  In both places I have cried tears of joy.
Emily: Anywhere in Maui, Hawaii. It is my happy place and I have visited 4 times in 2 years!
Why did you pick the vehicle you're competing in?
Chris: Jeep Thrills is our name, so that narrows down the brand. We completed in Emily's 2-door Jeep the last three years and this year we are driving a 2021 4 door JL Rubicon. We chose the 4xe because it has Rebelle blue accents. As for her name, officially it is Blue Jeep 2 Electric Boogaloo, or Bloogie for short (…when you let your kids name your Jeep).
Emily: We competed in my 2018 Jeep 2-door JK Willys for 3 years and loved it. Since it is my daily driver (and taking it on three Rebelles adds a certain measure of wear and tear), we decided to give it a break this year and run a 2021 4-door JL Rubicon 4xe. Very excited to compete under the Electrified designation as well as our favorite, the Bone Stock!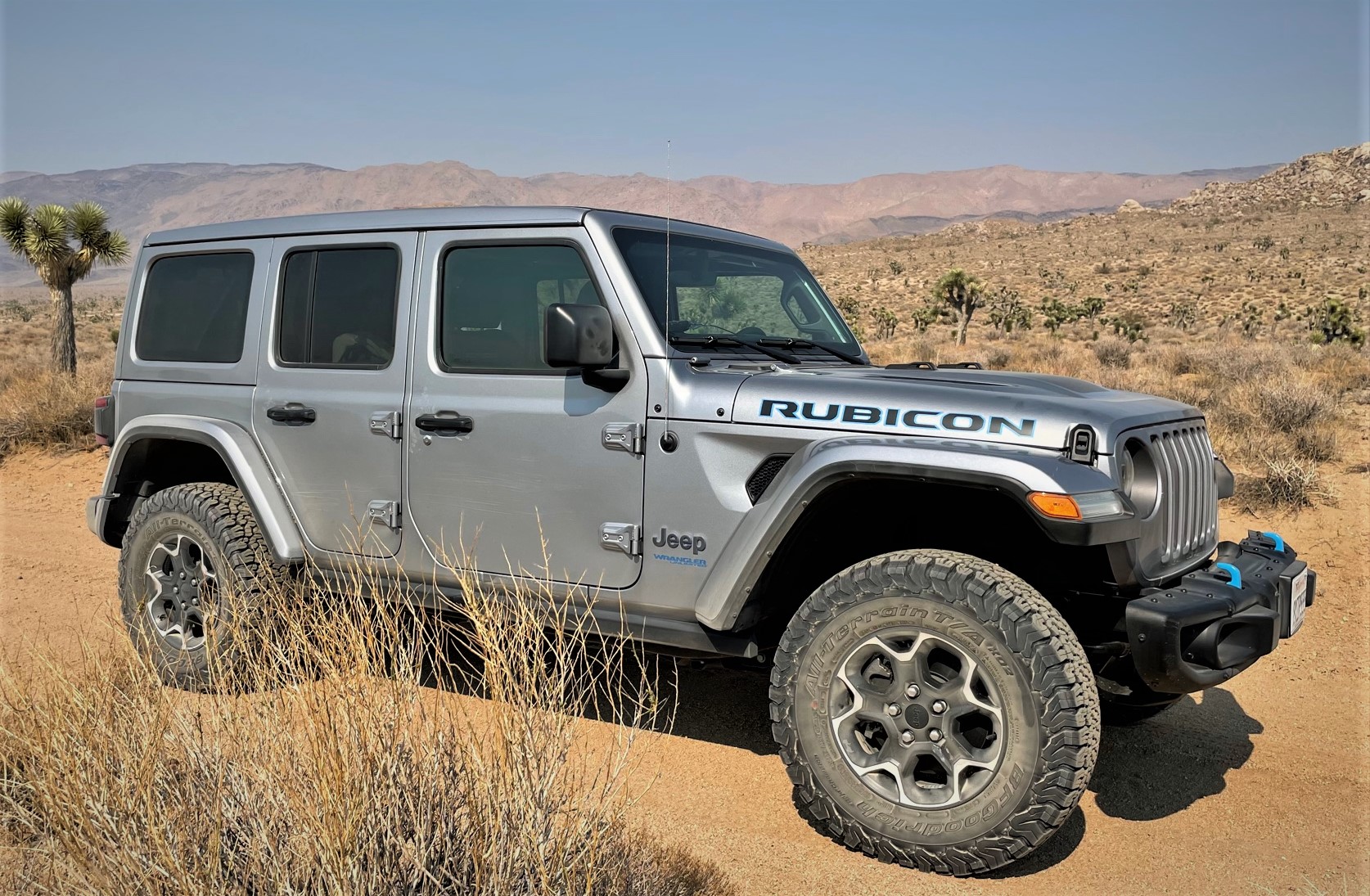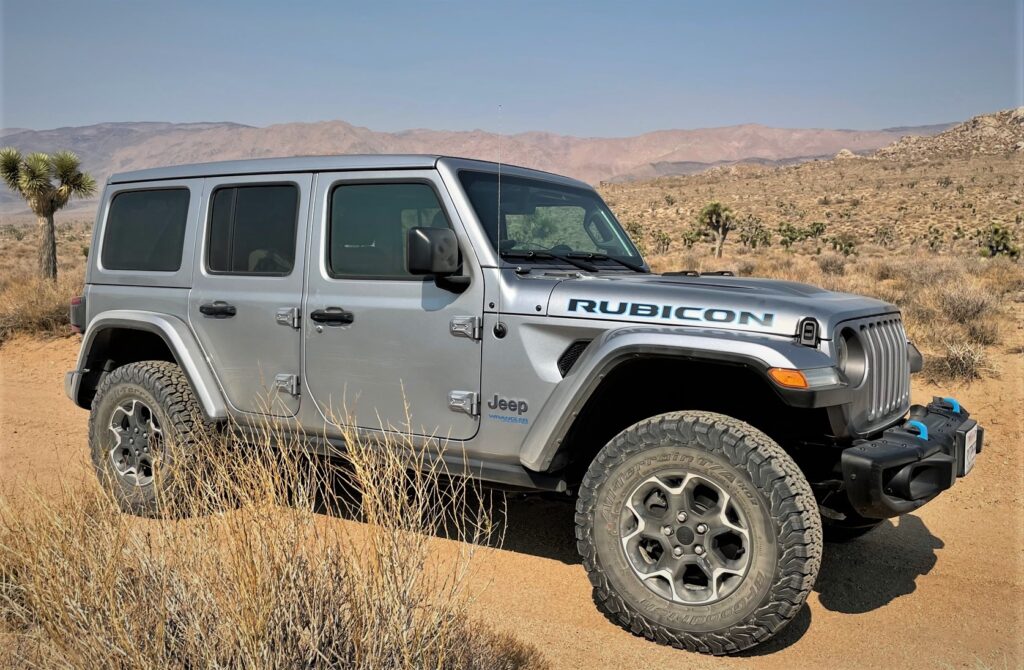 Why the Rebelle? 
Chris: To be with the coolest people in the world, again, for 10 unforgettable days.
Emily: As a driver, this will be my first Rebelle in a vehicle that is not as familiar to me, or my daily driver. I'm very excited to be challenged with a new rig, even more so with a new fueling/power system that will give us more torque for the dunes!
Any shout-outs you'd like to make while you have our attention?
Chris: It goes without saying that the Rebelle changes lives. Emily Miller has devoted years to making the Rebelle world class. She brings together a community of people from which we have developed life-long friendships. My shout-out is, from the mountain tops, at the top of my lungs, to Emily Miller.
Emily: My dad James for being our biggest supporter and following along and sending out daily rally updates to all our friends and family – we love you Dad!