How do you level up mother-daughter bonding? By competing in the Rebelle Rally, naturally! Please welcome in today's Team Tuesday, Kathy Francis and Shannon Adams!
Two women with a serious passion for working on their rigs, Jeeps (safe to say they each have "multiple!"), trail riding with friends, and embracing the challenge, this is not the first team Kathy and Shannon have competed together. One notable adventure of their past? The two took on the Gambler 500 in a 1995 5-speed Ford Escort. Team "Escort Services" had a blast, and the event launched them deeper into more off-roading and overlanding adventures as teammates.
So why the Rebelle next? You'll have to read the full Team Tuesday below to find out!
Hometown/Current town:
Kathy: Fredericksburg, VA/Jeffferson, GA
Shannon: Currently live in Mineral Bluff, GA
Favorite Food:
Kathy: Chinese food
Shannon:  Anything Italian
Something only your best friend knows about you:
Kathy: Oh let me count the things she knows about me!!! The most needed is…How when my "crazy" comes out and to tell me to dial it back in!!! LOL
Shannon: I am softer than I lead on to be. I have a tough outer shell that intimidates people but once you really know me, I am laid back and go with the flow. And I am the biggest nerd ever!
Favorite place ever:
Kathy:Blue Ridge Mountains.
Shannon: Out on some great trails with great friends.
Why did you pick the vehicle you're competing in?
Kathy: While this is my daughter's vehicle, we both have multiple Jeeps! We feel they are more than capable vehicles – and know how to work on them!!!
Shannon: I love to work on vehicles myself. With that in mind I purchased a Jeep JL Sport with the intentions of customizing it to my exact specifications. We are a Jeep family and currently have 3 Jeeps which I turn a wrench on.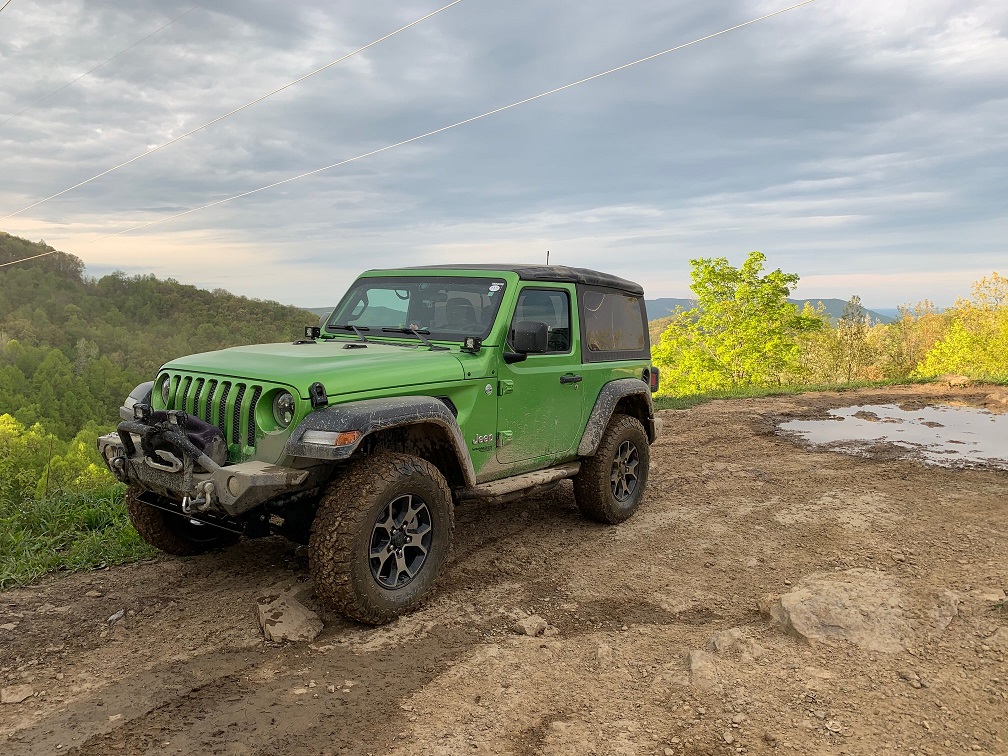 Why the Rebelle?
Kathy: Shannon and I have done a lot of off road events, for many years. All mostly with men. We are typically the only women hanging with them. We thought how fulfilling it would be to do this with other like- minded women. To share experiences and discover new skills.
Shannon: I have been doing track days "HPDE" for many years now in various sports cars. A few years back I was introduced to the off-road challenge known as the Gambler 500. It is 500 miles in a $500 car off road and doing trail clean ups. I wrangled my mom into this crazy adventure in a 1999 5 speed ford Escort- we were team "Escort Services". We had an absolute blast and expanded to do more off-road trail rides and overlanding. We have since gone with Jeeps that we have "rescued" in need of repairs and turned them into quite capable off-road rigs. I have also been restoring a 1985 Mercedes 300D and am in the Mercedes Benz Club and happened to see an article in the Star magazine about the Rebelle Rally and just knew from that moment that was something I wanted to compete in. I again wrangled my mom into being my partner and here we are!! I love a new challenge and have never been driving in the desert and I really look forward to the challenge and putting all of my hard work learning map and compass navigation to the ultimate test.
Any shout-outs you'd like to make while you have our attention?
Kathy: To my daughter for inviting me to participate in a once in a lifetime experience!!! I am so blessed beyond measure.
Shannon: I really have to give a shout out to my husband, Bill. He is always supportive of all my crazy adventures. I also can't think all of my friends enough for their support as my mom and I have been training for this adventure. From going on trail rides together, to plotting and mapping coordinates and getting lost in the woods- I know they are cheering us on.