Back-to-back Team Tuesday happening now because with so many teams this year, we've decided to break the rules. And on a Wednesday 😉
Today's team is one returning competitor and a rookie competitor – both veterans raising funds for the charity of their choice. Along with Groot the Gladiator (Bone Stock!) as their third teammate, the duo share similar goals and values – and both love the idea of getting out of their comfort zone amongst a network of strong women. Welcome Team #139 Team Veterans United Mandy Brezina and Cindy Farjado!
Mandy is currently living in Maryland and originally is from South Dakota. Cindy was born in the Philippines to military parents, moved around quite a bit, and landed in Maryland as her current residence.
So who loves a good pancake, worked in an Alaskan salmon cannery, loves Hawaii, and is nicknamed Panda? There's only one way to find out – keep reading!
Hometown/Current town:
Mandy: Born in South Dakota, primarily grew up in Spencer, Indiana, currently living in Jessup, Maryland.
Cindy: Born in the Philippines to military parents, moved around a lot but consider Alaska to be my home state, currently living in Jessup, Maryland
Favorite Food:
Mandy: Pancakes.
Cindy: Not mushrooms…I don't eat fungus!
Something only your best friend knows about you:
Mandy: My first job was cleaning horse stalls. It built character…
Cindy: Most people don't know I worked in a salmon cannery in Alaska.
Favorite place ever:
Mandy: Anywhere in Australia.
Cindy: Toss up between Alaska and Hawaii.
Why did you pick the vehicle you're competing in?
Team: Mandy's 2020 Jeep Gladiator Rubicon. We'll be competing in the Bonestock division as Mandy's held off on any major modifications for the time being!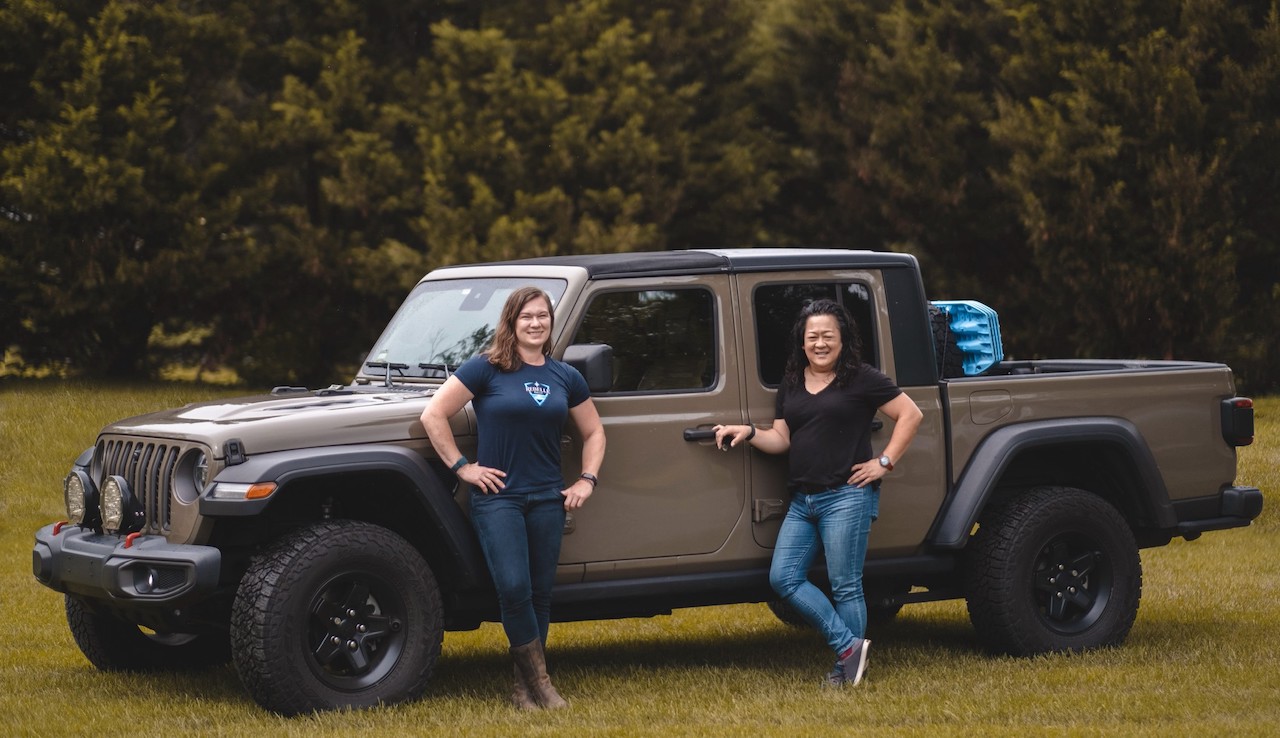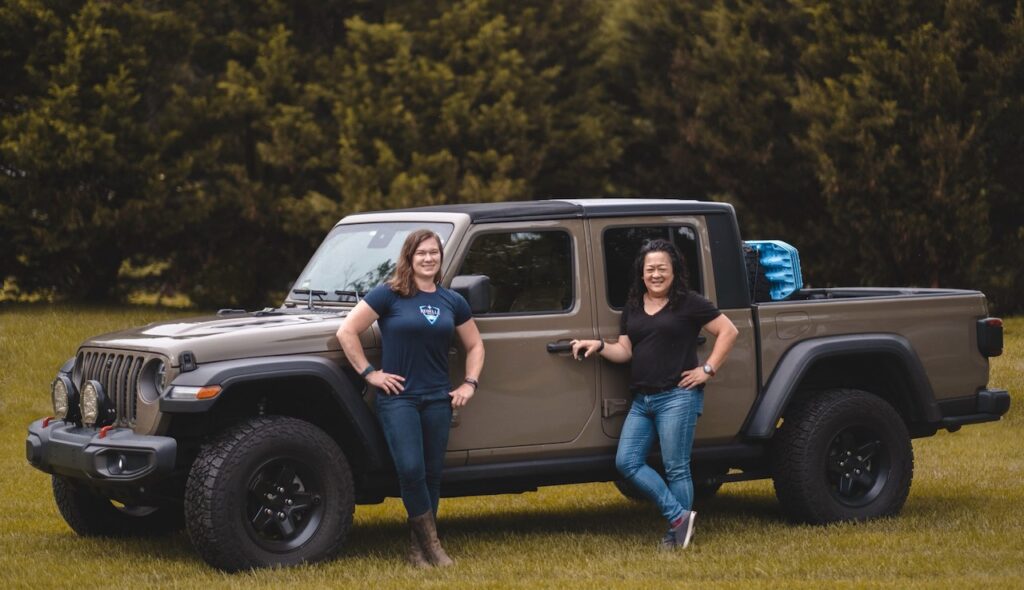 Why the Rebelle? 
Mandy: The Rebelle Rally provides a challenge like no other, that is addicting and helps me become a better version of myself. It gets me out of my comfort zone, increases my confidence, and provides the opportunity to meet an amazing group of people while giving back to our charity, the Catch a Lift Fund. All that along with spending quality time in a Jeep with Cindy! It will make for some fun, memorable days!
Cindy: Panda said I had to do it…she promised me a great adventure making memories and more importantly, amazing food!
Any shout-outs you'd like to make while you have our attention?
Mandy: Thank you to my friends and family for being so supportive on my Rebelle journey! A special shout out to Blue Ridge Overland Gear & Castleberry Welsh Cobs for committing to a second year as our sponsor! Thanks to our newest sponsors, Espire Services, Beacham-White Law, PLLC, and Wingman Consulting! And a special shout out to our amazing charity for their support, the Catch a Lift Fund, who helps combat wounded veterans recover and rehabilitate both physically and mentally through physical fitness, motivation, and support. And finally, thanks to Cindy for agreeing to this adventure!
Cindy: Thank you to Ty, 46, and all of my family and friends for their support and encouragement to do the Rebelle. And thanks to Panda, for convincing me to do this, even though I reminded you I'm a pain in the butt. I love you all! And a shout out to our sponsors for their contributions. We wouldn't be here without you!