Welcoming back an "OG" duo today who were the first recipients of the Rebelle Rally Team Spirit Award in 2016, and together placed in the Top 5 of the 4×4 class in 2016 and 2017. (Re)introducing in today's Team Tuesday, Team #202 Melissa Fischer and Cora Jokinen!
If you know these two, you know off-roading, trail running, and recreational vehicles goes hand-in-hand with their lives. When they're not out on the trail or exploring places like Moab, Melissa is an operating room nurse by trade and Cora is President of Torq-Masters Industries.
Something new for them this year? The X-Cross™ class! Melissa and Cora will be piloting a 2021 Ford Bronco Sport – and they're beyond excited to take on the new challenge. To find out more about this very dynamic duo, read on.
Stoked to see these two back in the dirt with us soon!
Melissa: Westfield, Indiana/Moab, Utah and Grand Junction, Colorado.
Cora: Littleton, MA/Rochester NY.
Melissa: It's gotta be pizza.
Something only your best friend knows about you:
Melissa: I'm terrified of clowns.
Cora: I love spreadsheets.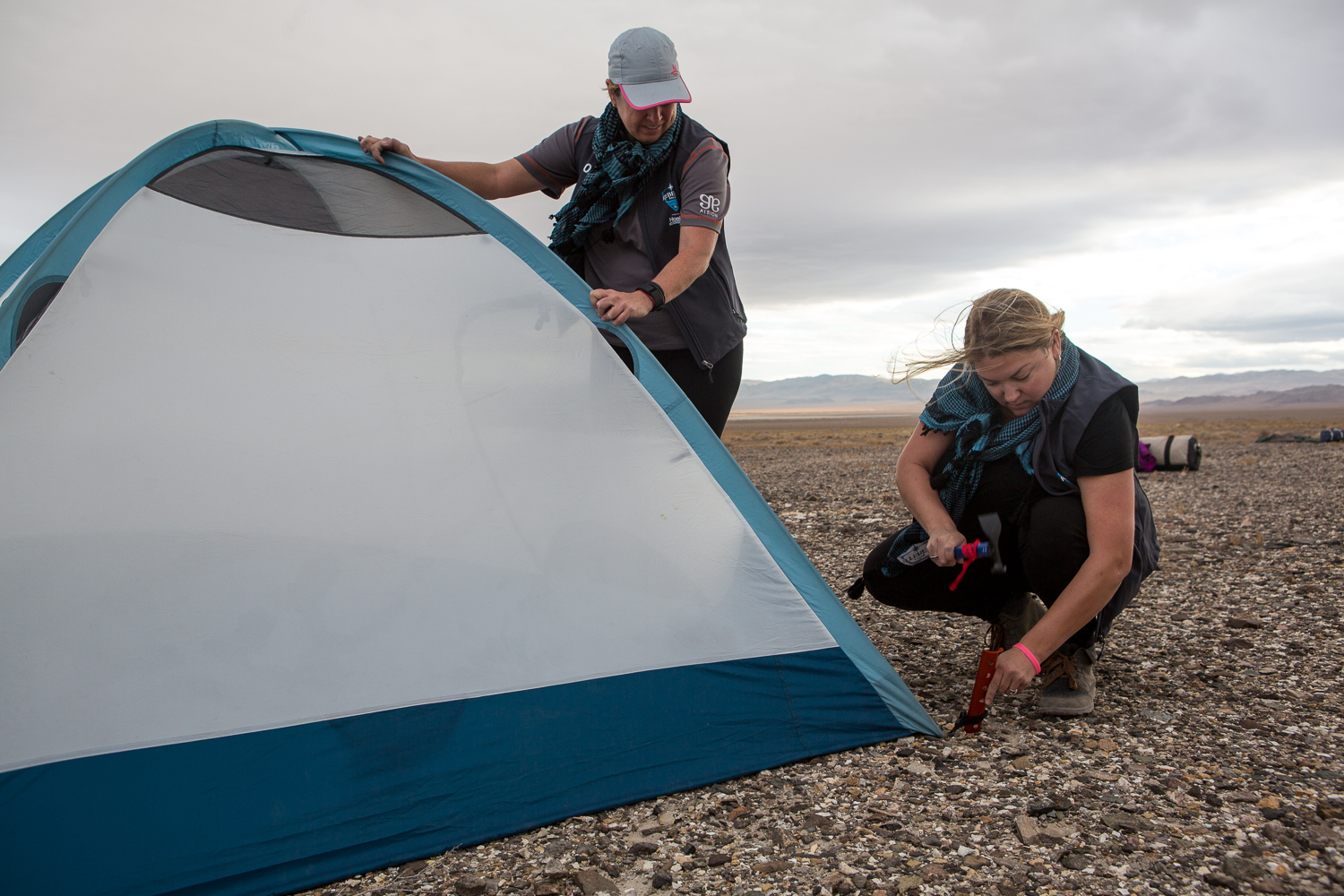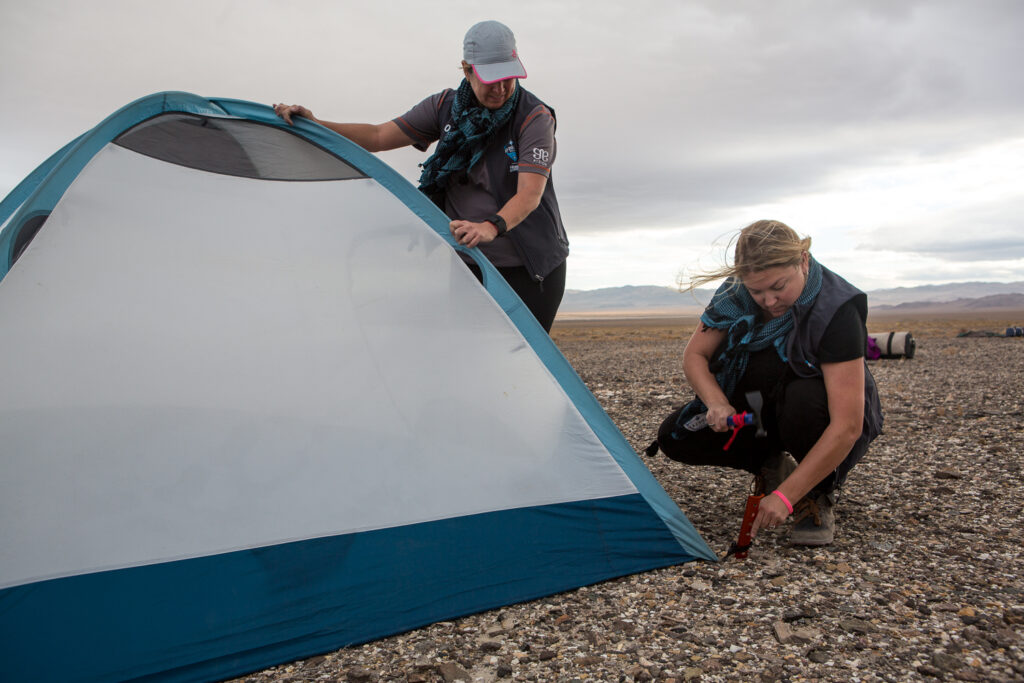 Melissa: Probably Moab, that's why I live there, at least part time.
Cora: A dirt road or trail I've never traveled on.
Why did you pick the vehicle you're competing in?
Melissa: I received a great opportunity from Ford to drive the 2021 Bronco Sport Badlands edition in the Cross over class. The last 5 years, I competed in the 4×4 class and I've always wanted to compete in the x cross. I didn't know too much about the Bronco Sport when first asked, but it's an amazing vehicle, well set up for the challenges of the Rebelle.
Cora: We received the awesome opportunity from Ford to drive the 2021 Bronco Sport Badlands edition in the Cross over class. We are super excited to compete in this class, the other two times Melissa and I competed in the Rebelle Rally, 2016 and 2018, we competed in the 4×4 class in a Jeep.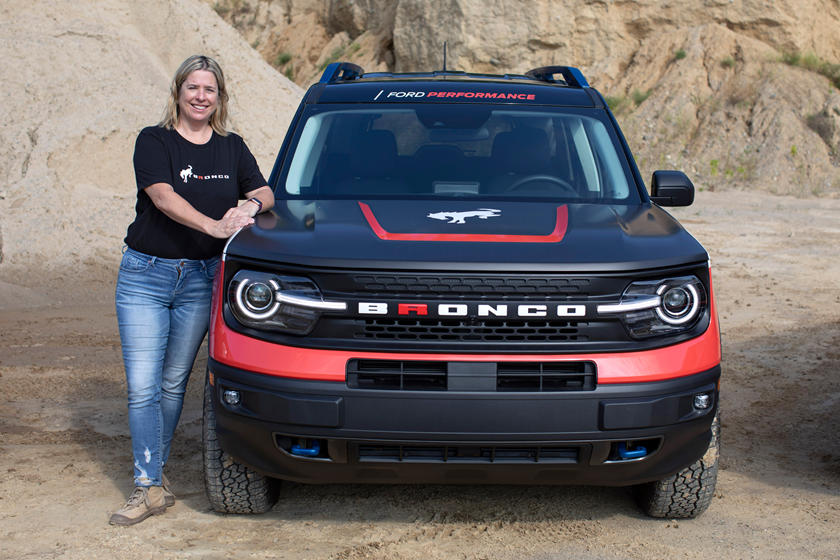 Melissa: This will be my 6th Rebelle and every year I learn something new about myself and get the opportunity to unplug and fully focus on the beauty of the desert, while finding checkpoints of course.
Cora: The Rebelle is a life experience. We didn't know what we were getting into the first year, Melissa and I are an Original Rebelle team. Since then the excitement of seeing the unknown corners of the southwest is what draws us in time and time again.
Any shout-outs you'd like to make now that you have our attention?
Melissa: Thanks to Brian Clark for believing in me and being as excited as I am about this event. Also, special thanks to Jovina Young from Ford and Emily Miller for believing in me. And finally, my awesome friends Jeff & Susan Stevens, and Melanie Tackett.
Cora: Ford! Thank you for the opportunity! Melissa and I are both Ford fans and are super excited to represent the brand!