What do you call an American owner of a Jeep rental/4WD training company who also happens to be certified by the International 4WD Trainers Association, and a French Communications Officer for a major automotive manufacturer who also happens to (literally) be a rockstar? Not only do you call them our first ever French-American team, you can also call them Team 4 Corners! Hailing from Sedona, Arizona and Chaville, France, please welcome Nena Barlow and Chris Mayne on this Team Tuesday!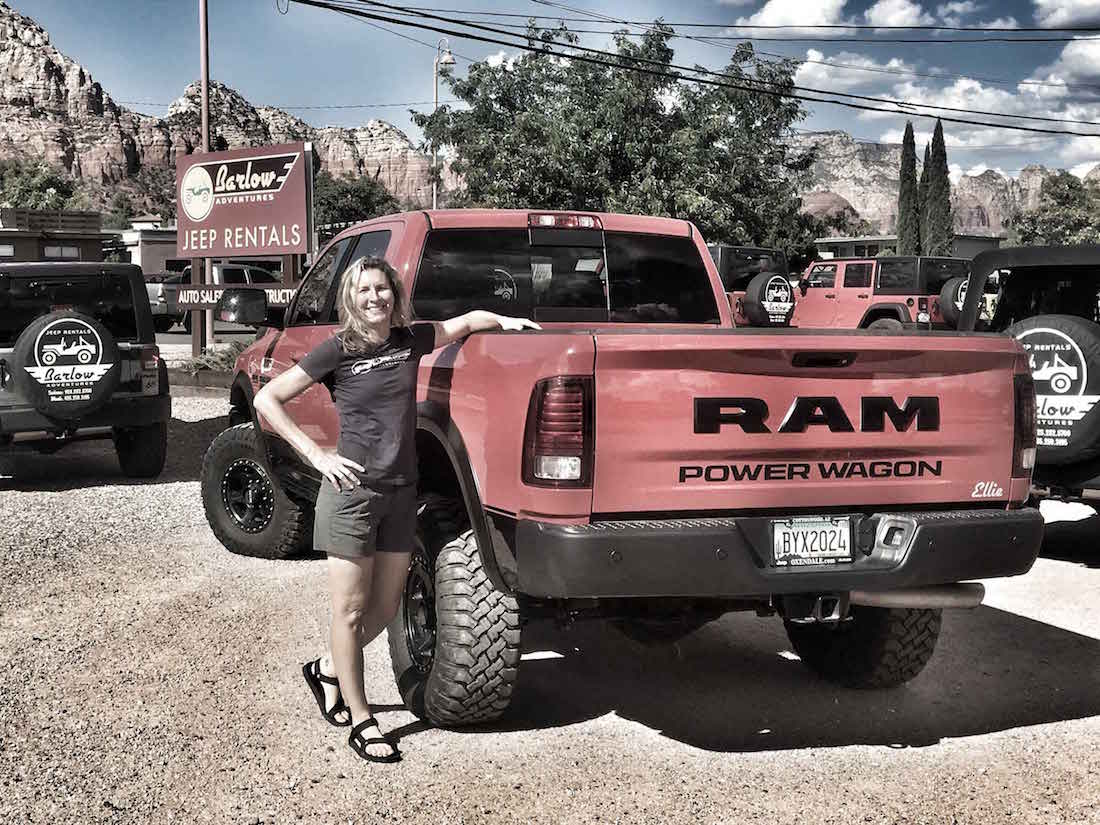 Although she currently lives in Sedona, Nena's hometown is Palm Springs, CA. When she's not teaching people from across the globe how to drive off-road at Barlow Adventures, Nena loves hiking, backpacking, camping, horses, 4-wheeling, and all things nature. She considers anywhere where she can sleep under the stars an ideal adventure – from Baja to Rubicon to anywhere in the Four Corners, Nena has had quite a few great adventures. And being self-reliant has always been key, even at an early age discovering the backcountry – which has enabled her to do what she does now for a living.
An Original Rebelle and piloting an unmodified 2017 Ram Power Wagon entered into the Bone Stock category this year, Nena's stoked to partner up with Chris – whose attitude she states "gives her the easy strength to take anything in stride, with her experience giving her a calm preparedness." And how does Nena describe the Rebelle in three words? Challenging, fun, and amazing.
"I can't think of any other competition besides the Rebelle that you can show up with just yourself, your truck and a few items, and be ready for a 7-day off-road competition. I'm coming back this year to further stretch my navigation skills, and the fun of figuring out the pace required to get through the day as successfully as possible."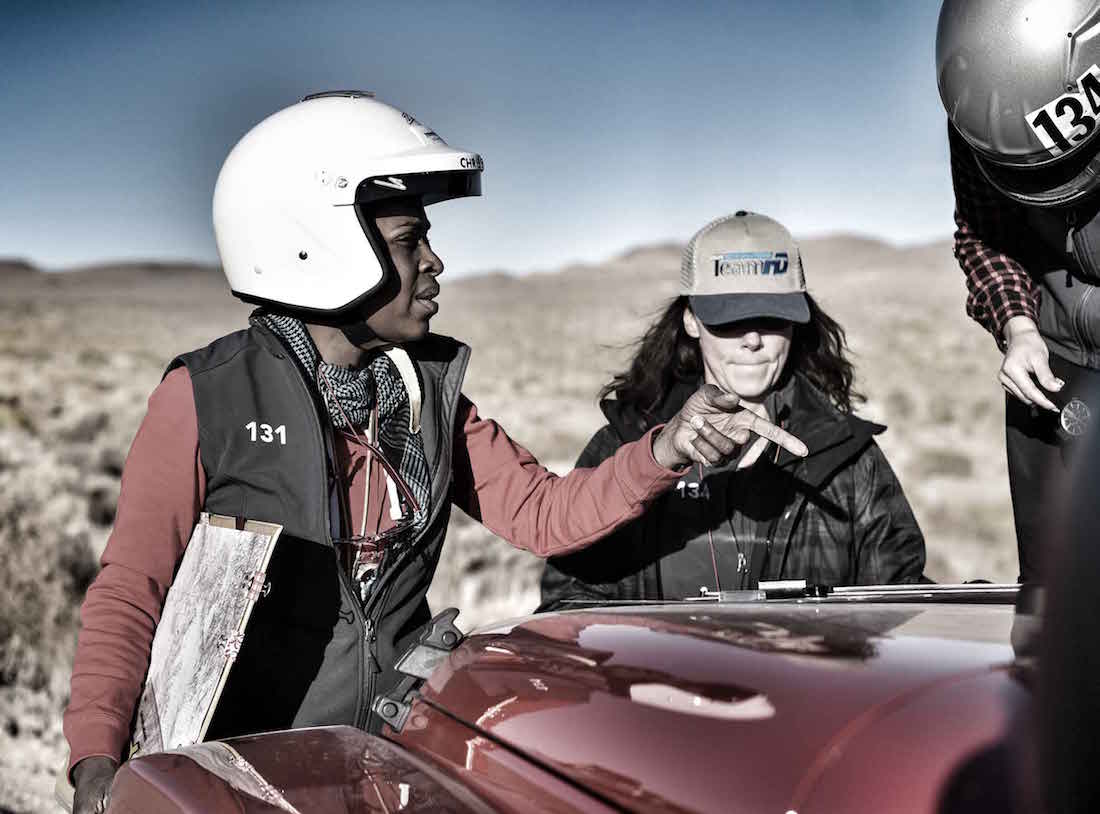 Also an Original Rebelle, Chris's hometown is fabulous Paris, France, and she currently resides in Chaville – located right between Paris and Versailles. Chris's day job is a Communications Officer – she won't tell you, but she also happens to be a singer/rockstar with a Top Ten hit in France! (you can catch her singing in our Competition Day 6 Highlight Video from last year!) When she's not working, she loves music, computers and tech, cycling, and traveling…although she mentions there's no place like home.
As a seasoned competitor of multiple rallies including a win at the Rallye de Princesses in France, Chris knows a thing or two about competition. And she's coming back to ours for just that – the competition. She's also looking forward to the landscapes and the innovative scoring system that pushes teams to be as precise as possible. And the opportunity to "ride in one of the most beautiful and legendary areas of the world." She loved her Rebelle experience so much last year, she's sharing the love this year.
"One of the first thing I did when I came back from my first Rebelle in 2016 was to set up a girls' dinner to share my experience with other women in France. I feel proud and honored to have convinced some 'Frenchies' to cross the Atlantic and compete in the second ever Rebelle!"