Ever wonder what goes into producing the first women's off-road navigation rally raid in the United States? A lot more than you think – and we want to give you a peek behind the scenes! From traveling basecamps with showers and bathrooms to a staff complete with qualified safety and a Michelin-star Chef to a world-class competition, we've hand-crafted this event just for YOU.  We know you work hard to make the Rebelle happen, so here's a glimpse into how your registration fees are distributed.
Essentially, we have taken the costs and logistics it would take to do this on your own (bringing your own support team, all your food, etc.) and bundled all the costs together and then divided it amongst a larger group of people to off-set costs and simplify it. Plus, it creates a rally that is doable by a broader range of people with differing experience levels, as well as minimize the impact on land management aspects.
We work hard to make the Rebelle Rally a world-class event with the following commitments:
Sustainability for a long lasting event
Environmental sensitivity
Safety
Quality
Most of all, we want this to be turn-key so that people who are unfamiliar with endurance rally don't have to spend all year sorting out logistics, team travel, etc. And those who are familiar with those logistics, also don't have to do the same.
Providing a turn-key experience sets ourselves apart from so many events and races. For example, just a four-day driving tour in Baja can run over $6,200 per person. And a one-day rally school can run 1,200 per person and does not include food or lodging.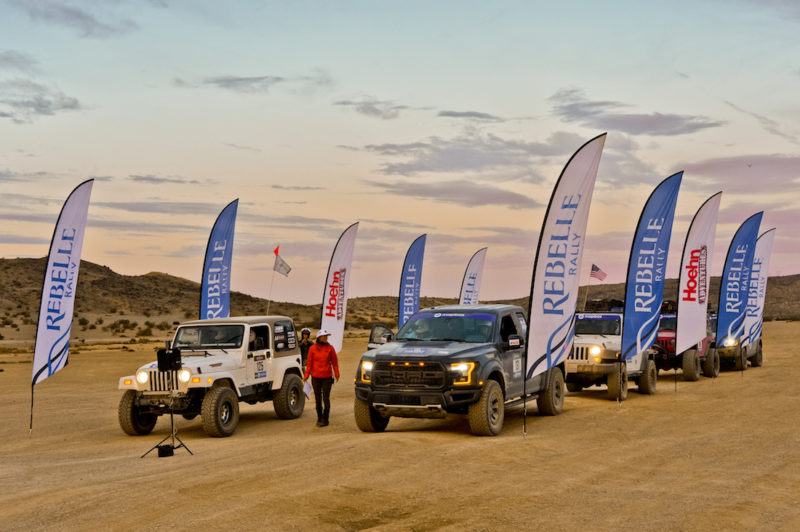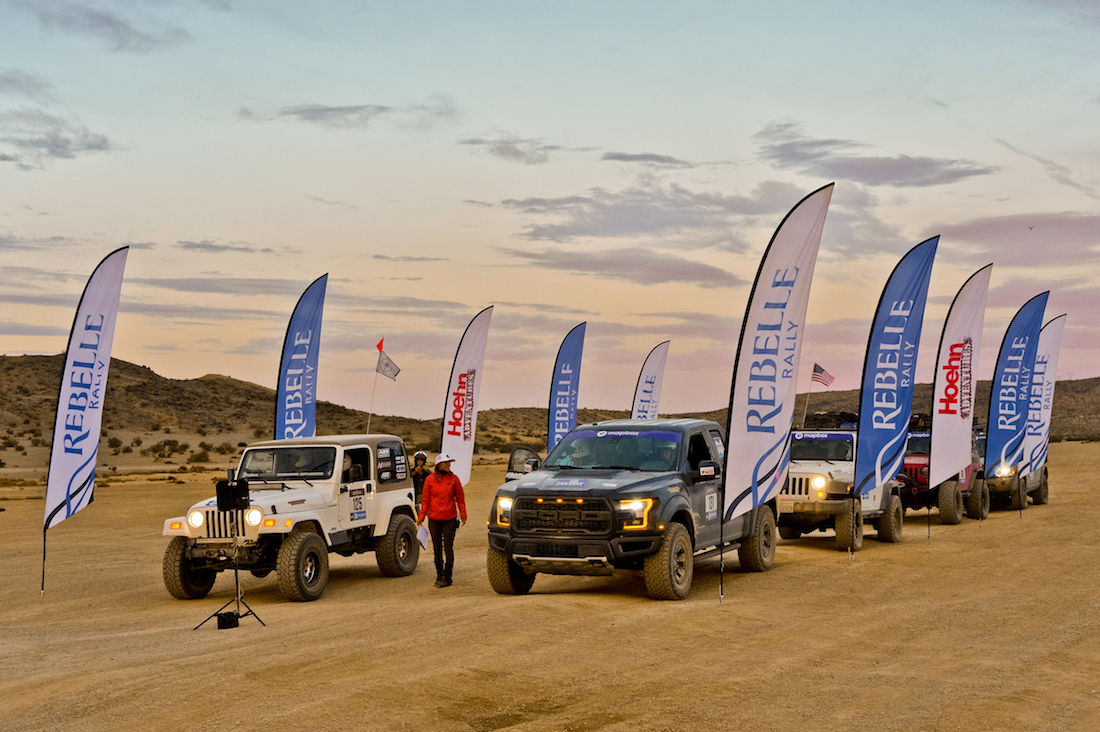 While a race or rally may have a lower registration cost, it can be deceiving. By the time you have factored in and planned your team, mechanics, media travel, meals, lodging, spare parts, hauling and positioning your fuel, water, etc. you have spent substantial fees and have a complex logistics puzzle to manage. A one-day competition can be 2.5-5+ times more financial commitment than the costs of the entire 10-day Rebelle Rally. Plus, given it is not a race for speed, you will not face the high prep and post event vehicle costs. The Rebelle is designed to be all-inclusive, so the only things you have to worry about during the event is the competition!
STAFF – We have 4 people working on the rally throughout the year full time. 60+ staff work during the event for approximately 10-14 days with each lead working with our staff throughout the year to prepare. We gathered the very best in off-road, overland, rally, adventure, and action sports to bring you the very best event that we can.
COURSE – We built this course for you. It's our dream course – the course that we want to compete on! We easily spend 1,000+ hours in its design and implementation. We met with countless BLM offices and government offices to make sure our competition is challenging, scenic, doable, and of course, legal. Our course spans over 2,000 km throughout Nevada and California with a significant amount of dollars going towards permits. The course is at the heart of our competition and we want it to be an enjoyable experience and fun to drive.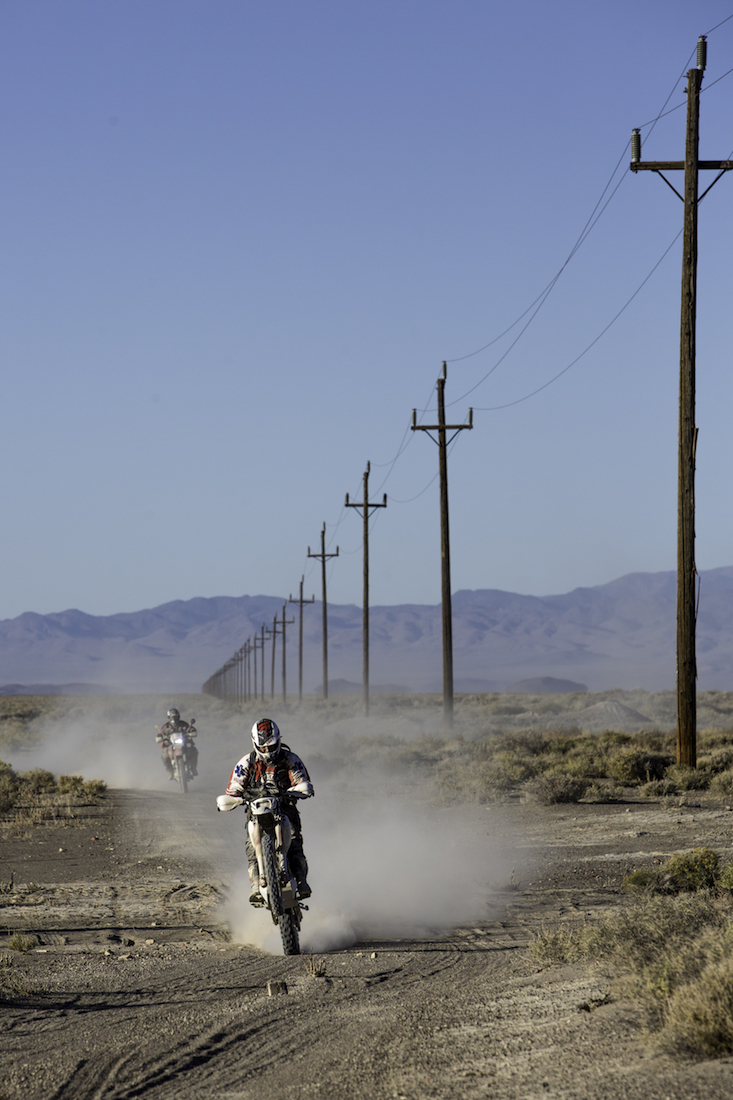 SAFETY – We have a staff of four search and rescue safety professionals to ensure our competitors and staff stay safe during the event. On the days that we were in more crowded areas, it grew to six. We also had additional EMT-I's on staff to assist if needed. Everyone's safety is incredibly important to us and we don't want to leave anything up to chance.
SHOWERS & TOILETS – There's nothing like taking a hot shower at the end of the day! Getting enough water out into the desert for hot showers, sinks, and toilets definitely isn't easy, but they're part of the amenities we want to provide. Our go-to guy worked on them round the clock, towed them and arranged for their servicing every day. We also made sure all our grey water for cooking, showers, etc. was stored and disposed of properly to miminize our impact on the land.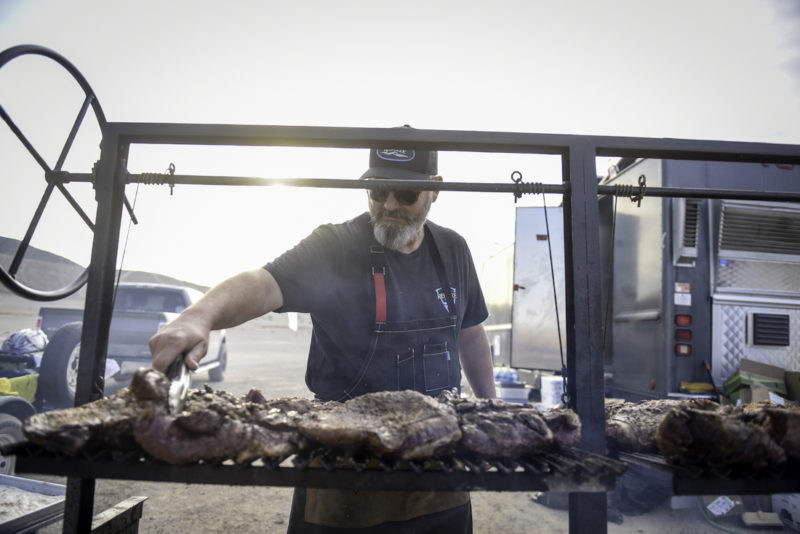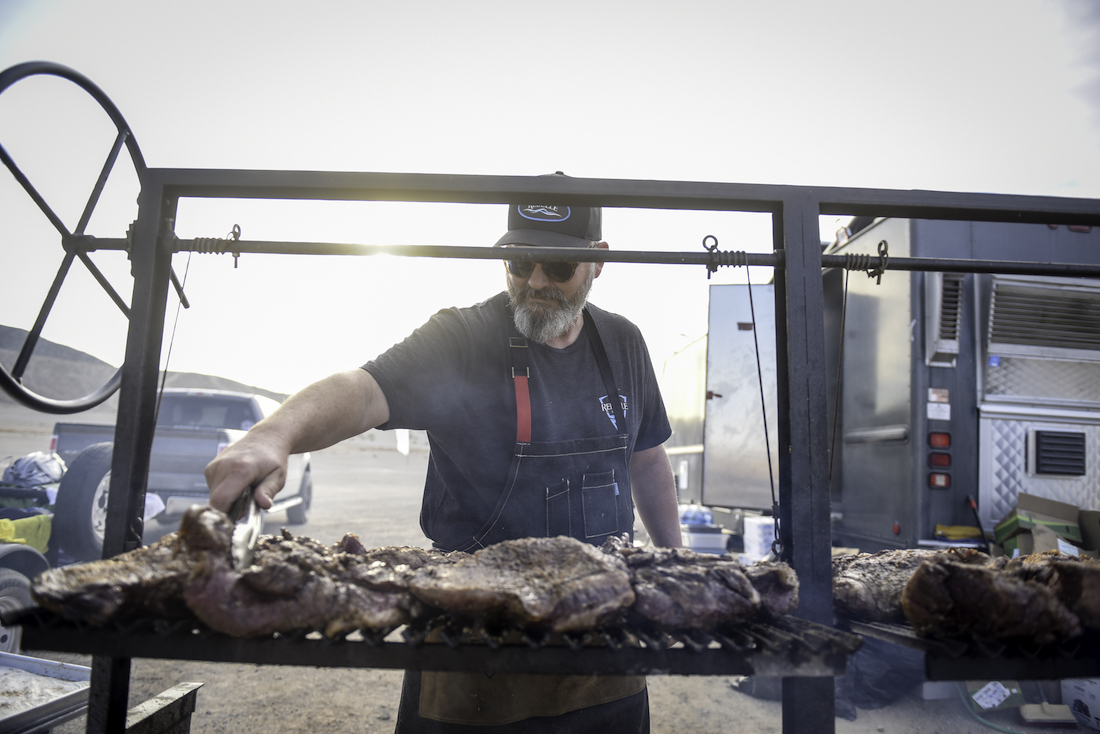 FOOD – Camping and great food don't always go hand-in-hand, but we want it to be at the Rebelle. That's why we've recruited Michelin-starred Chef Drew Deckman and his team of five all the way from Valle de Guadalupe to prepare breakfast, lunch and dinner for competitors, staff and media. They not only prepare 600 meals per day for 6 days, they have to pack up and drive all their equipment between every base camp, and set up to do it all over again.
CLEAN DRINKING WATER – Nothing is more important to one's health on these long days in the desert than staying hydrated! Gallons upon gallons of water follows us from basecamp to basecamp to make sure you are well hydrated in the desert. And while the water truck isn't driving the Rebelle Rally course, it does have to a little bit of off-roading to meet us at Base Camp!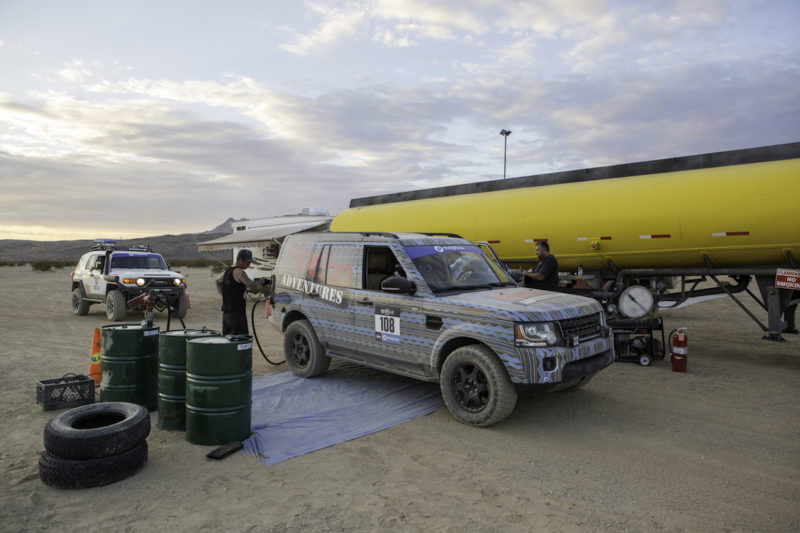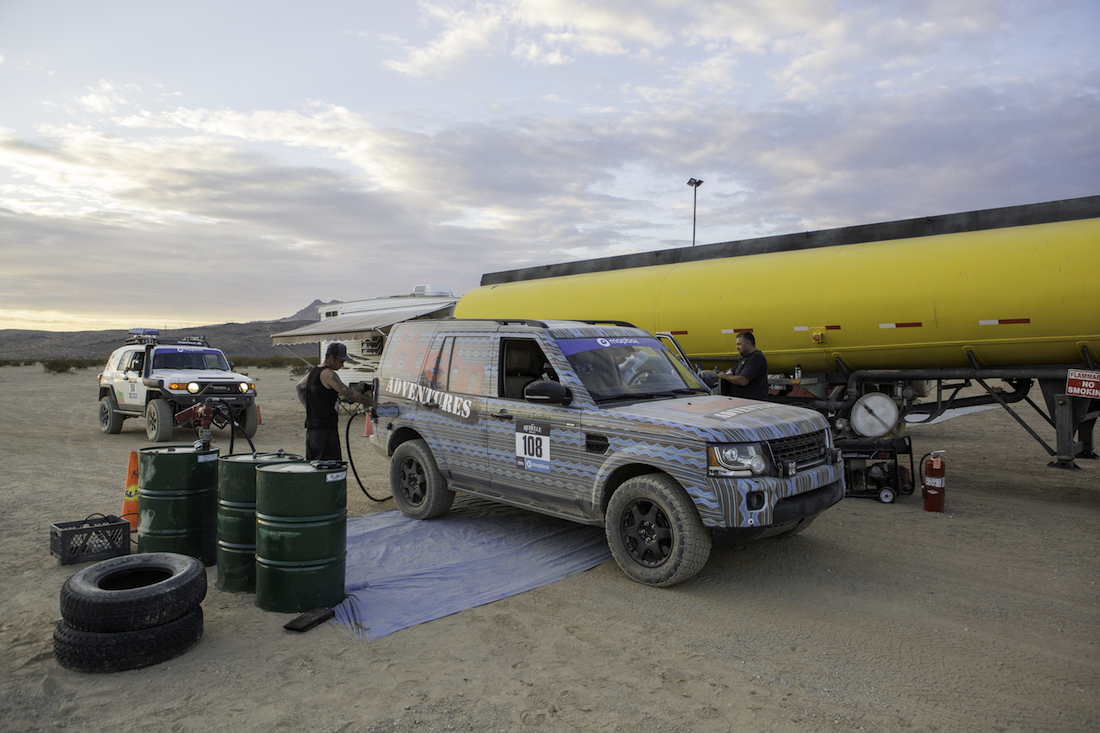 FUEL – We bring in the best and most conscientious fuel provider in the biz – Amber Fuel Services. A team of four people drive a semi from base camp to base camp ensuring that Rebelles and staff are topped off each day. They even are all smiles when people bang on their door at every hour of the night.
OPERATIONS TEAM – Six people work for 10 days with our trusted vendors to ensure Base Camps are set up, decorated beautifully, and ready to go. They also make sure to do a final sweep once Base Camps to make sure the area is cleaned up, trash free, and even better than when we found it.
MECHANICS – We have a rare combination in our mechanics team…ASE Certified mechanics that can work on a wide range of vehicles, but are also top trail mechanics, gifted with the ability to troubleshoot and McGuyver just about any problem they face. We also have an additional 4 mechanics who are course officials and on call if additional help is needed.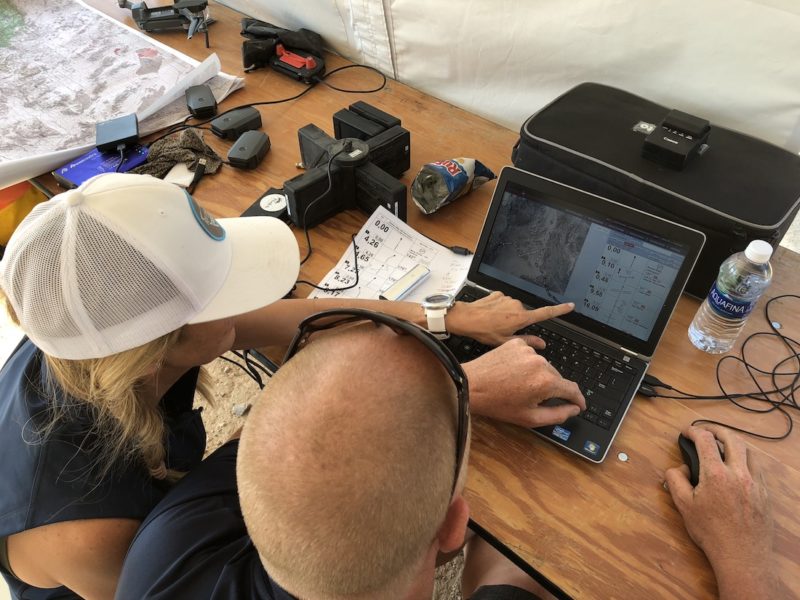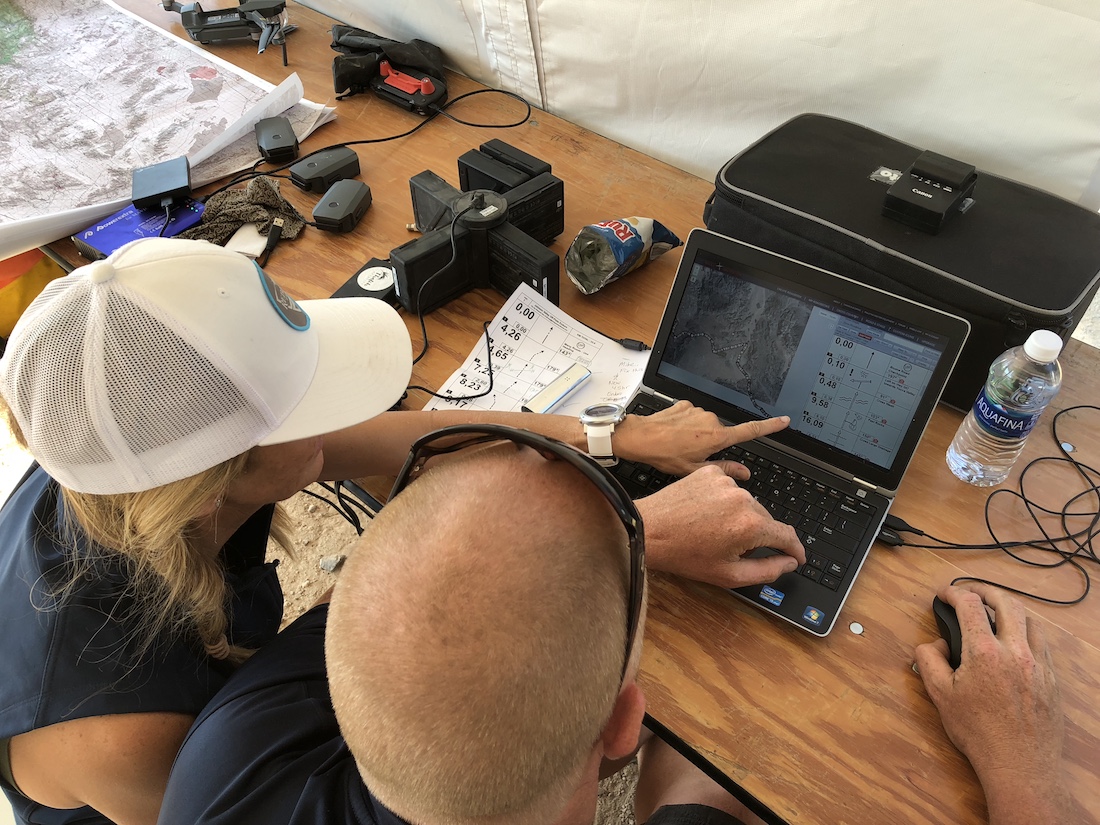 Our scoring, tracking, and maps take extensive planning due to the nature of our competition. This is based on navigation accuracy, not just dropping the flag, so our GIS specialists, tech experts, and scoring gurus work hard to make sure it all comes together when you arrive at the start line. This takes several months with year-round communications.
SCORING & TRACKING TEAM – Our scoring and tracking team is a team of 4 working 24 hours a day for 8 days. We even have people in England and California working remotely to troubleshoot when our team has the off-chance that comms go dark.
MAPS – It takes several months to make the maps using a complex GIS program. And once all the maps are created, we print them. Just to print, it takes 2 people and a specialized printer working around the clock for 5 days printing over 800 beautiful color maps. If you were to print them, each map would cost approx. $30+ per map.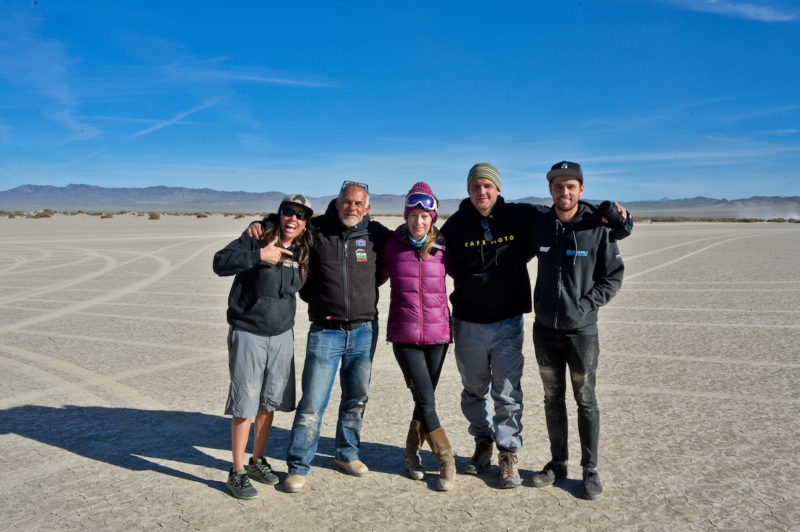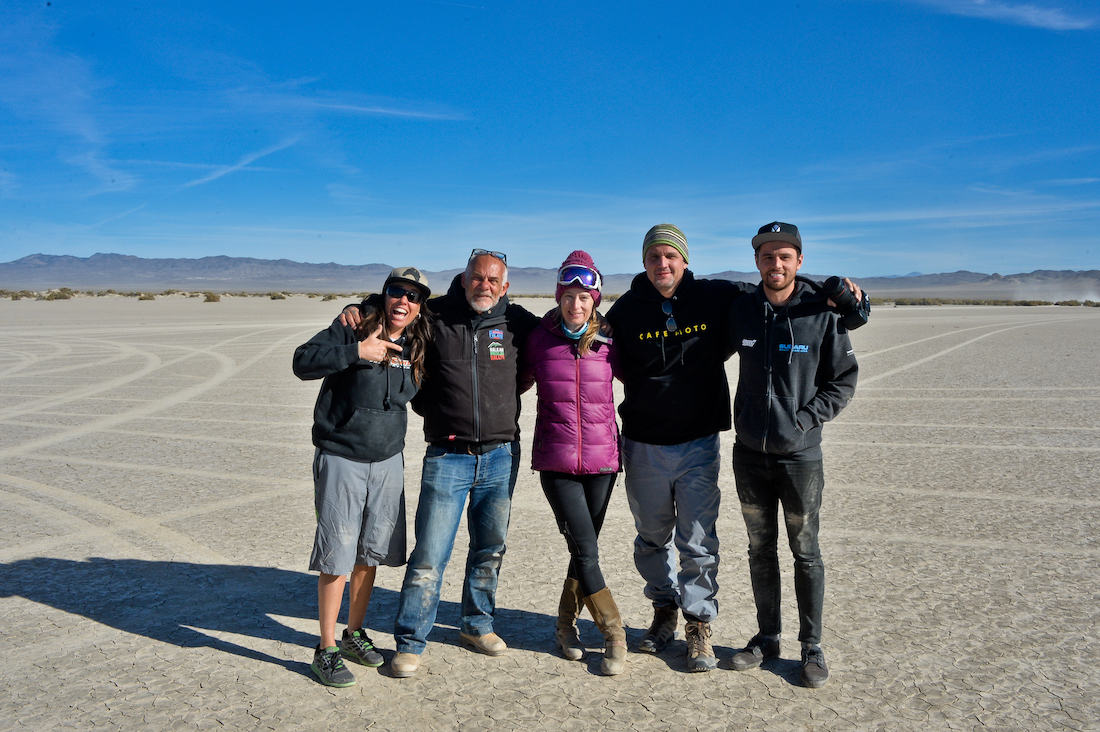 Making Rebelles shine like the rockstars they are:
MEDIA PROFESSIONALS – We have 14 people working over 18 hours per day every day during the event all working to make your stories come to life through photos, news and magazine stories, and video. And our content collectors are world-class, top of their game professionals who are passionate about the Rebelle.
REBELLATION – Our final awards gala is event unto itself. We go the distance to make sure you are able to celebrate and be celebrated by friends, family, sponsors, and fans. So while you are on course, we have a separate team preparing the final event to make sure every detail goes without a hitch.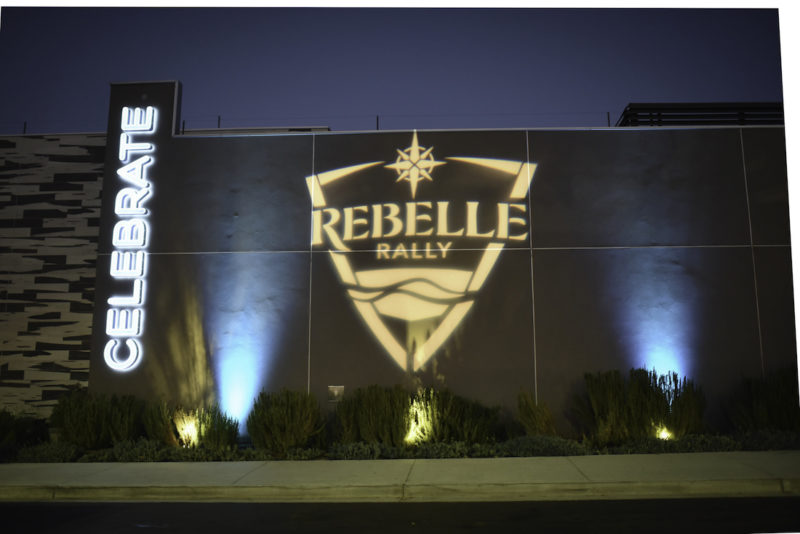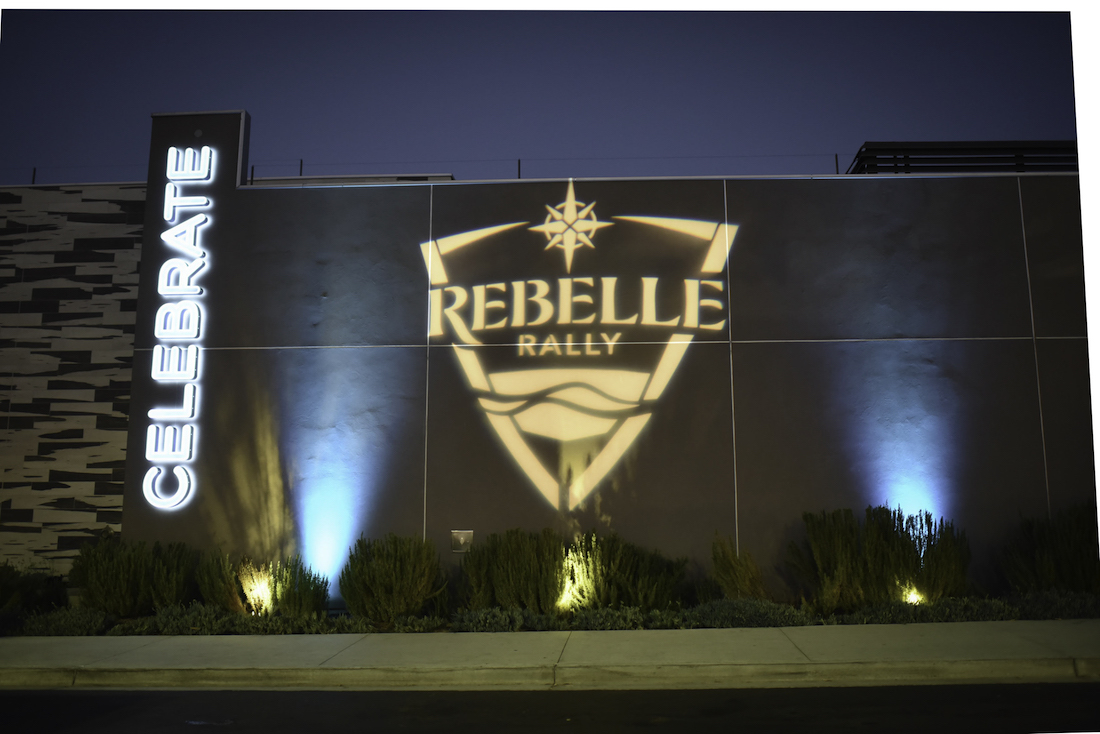 And the list goes on… We know the Rebelle registration cost is not inexpensive or something to brush off as "no big deal." But with so many moving pieces to our event, costs do add up. We truly strive to keep costs down while bringing you not only a world-class event, but a world-class experience. It's not just the competition, it's about the total package.
So while you are working on your budget and planning, please know that the Rebelle team is working hard for you to have an incredible, memorable, and professional platform to shine!