How do you make the most of your media on a rally that you can't use your phone? We have great coverage planned this year, and have put together some simple recommendations to help make the most of your media for your team!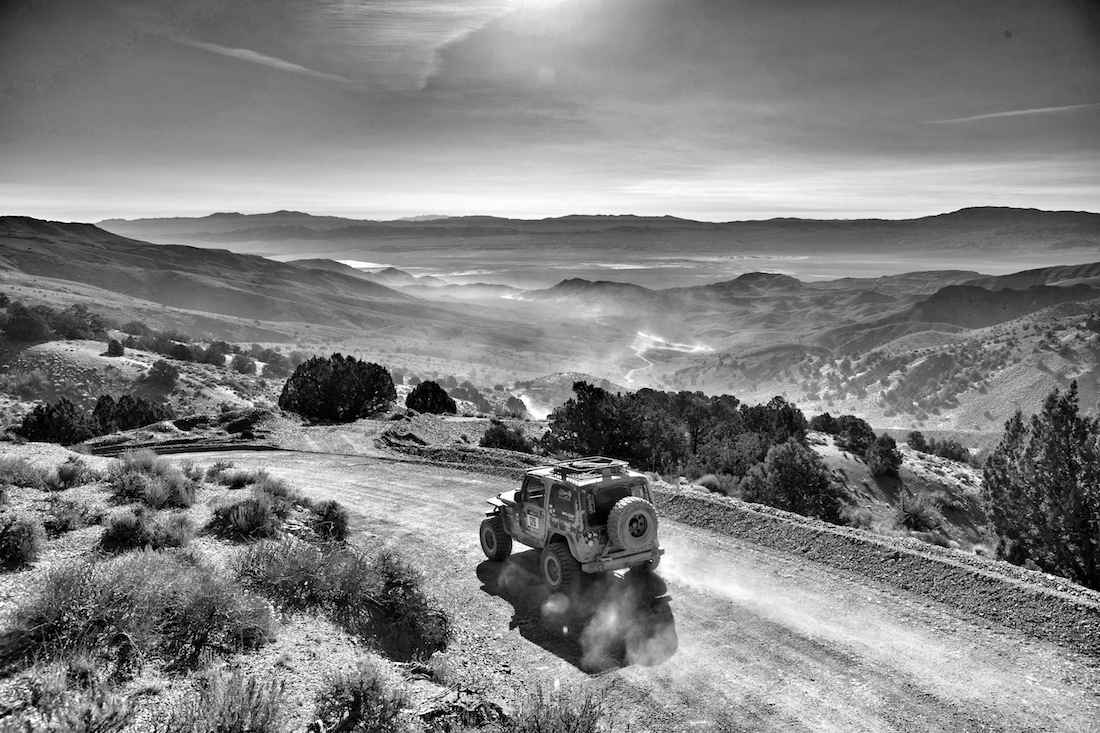 PRE-RALLY
Visit our website frequently to stay updated on the Rebelle and get the latest news.
Sign up for our emails. Get Rebelle news directly to your inbox! You will receive our monthly newsletter, press releases, and also daily updates during the Rebelle.
Follow us on social media. We are social! Much of our news and info hits social media first, so stay in the loop by following us. We do our best to tag every person/team appropriately on social media, but we can't tag you if we don't know you exist on social media.
Create social media accounts for your team. The best way to update your friends, family, sponsors, and fans on your Rebelle Rally progress is creating team social media accounts. Whether you choose Facebook, Instagram, Twitter, Snapchat, Pinterest, etc. is up to you, but keep in mind how much you can actually manage and what platform/s work best for your audience.
Designate a social media manager to update your social media accounts while you are on the rally. Give them access to your personal accounts or your team accounts so they may post on your behalf while you are on digital detox. If they have access, they will also be notified (depending on your privacy settings) when you are tagged in one of our posts, and can then share/retweet/repost. Make sure they are familiar with whichever platforms you are posting on.
Send us your Team Tuesday questionnaire. Every Tuesday we feature a Rebelle team on our blog and social media. This is a great way for our audience and yours to get to know you! You can also send your potential sponsors the link to your Team Tuesday profile so they can see you on a Rebelle platform. This also helps us when we pitch stories to media. They better we get to know you, the better we can tell your stories.
Pitch your own press. We encourage your team to go after your own press! Research the local newspaper or TV station's "human interest" or sports reporter, and pitch your team's story. Remember, there's nothing like the Rebelle in the nation, and the fact your team's town/city is being represented in it is a great story already. Don't forget to point out in your pitch viewers/readers can track your team live on our website! You can also suggest a post-rally interview as a follow-up, so viewers/readers can see how you finished, your thoughts on the rally, and wrap up your story.

Please note, we are not your personal publicist! We may or may not contact regional media in your area with your team's story, and will be in touch with you should things progress into a story/interview.
Buy a Rebelle Rally Photo Package. Get stunning images of your team from the rally from our world-class photographers. The photo package images are rights-cleared for personal and commercial use and can be used in a number of ways. Purchasing a photo package means your team's photo manager will receive access to a selection of our photographer's daily photos during the rally. You can find all the photo package information in the Competitor Zone of the Website.
Send in your Team Bio info. A few weeks leading up to the rally and during the rally, we post everyone's Team Bio info so people following the rally can get to know the teams. This information exists on our website, and we often link to it on our blogs and daily updates. This is a great place for sponsor shout outs. The Team Bio questionnaire link will be available September 10th.  And like Team Tuesdays, the better we get to know you, the better we can tell your stories and pitch them to press.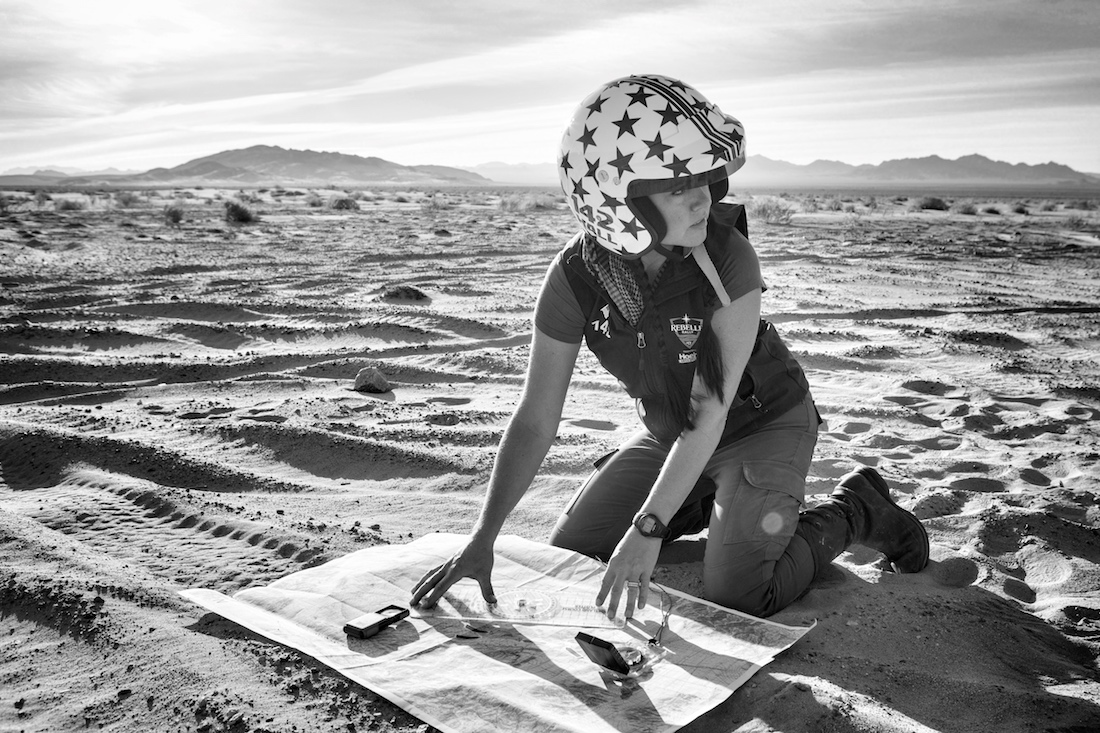 DURING THE RALLY
Ensure your family, friends, fans, and sponsors are signed up for the newsletter.  During the rally, we send out a daily update to this database. It includes a press update, course and terrain description, special stories, standings, images, video, and links. You can sign up for our newsletter at http://rebellerally.com/emailsignup.
Provide your social media manager's email address at Tech Inspection. At Tech Inspection we will have a station for you to provide your social media manager's email. They will receive a special press release daily during the rally with a link to that day's photos, which they can then share with your sponsors or on your social media. Please make sure they add media@rebellerally.com to their address book so the emails don't just go to the junk mail folder.
Direct your fans to follow your team at rebellerally.com/live. On the Live page, people can live track your team, check the scores, look at team bios, read the daily updates, or visit our blog. Have them bookmark this page during the rally!
Download the YB Races App. While your fans can live track your team on our website, they can also do it on their phones. Have them download the YB Races app (available for iOS and Android), and search for Rebelle Rally. The tracking will be available by competition day, and will usually appear on the app on the day it goes live. Your fans or social media manager can track your progress, take screenshots, and update others to your progress.
Onsite press. We will have media onsite during the rally that may approach you during the competition for interviews and images. All media onsite has been cleared by the rally, meaning they are from an accredited, approved media source.

If you have a media outlet interested in covering your team onsite during the rally, please contact Kirsten Tiegen: media@rebellerally.com, and she will be in contact with the media person directly to complete a media application and media approval process.

Do an interview during the rally. If an outlet is interested in interviewing your team during the rally, we can facilitate this via Skype, telephone, and other ways of communication. This will need to be scheduled ahead of time to ensure team is available at Base Camp (i.e. a mid-afternoon interview would not be possible given team would still be on course at that time and not at Base Camp).
Send media requests to us. If an accredited outlet is interested in rights-cleared images specifically of your team during the rally, please provide Kirsten's contact information to them and she will facilitate.
Have your fans and social media manager follow us on social. If your fans want to know your progress during the rally, have them follow our social media! We post multiple times a day on all platforms (Facebook, Facebook Stories, Instagram, Instagram stories, Twitter, and YouTube). They may not be able to catch up with you in person, but they can potentially catch a glimpse of you on our social!
Get notified when we make a social media post. We get it – there's a lot going on your social media feed. During the rally, opt to get notifications when we post so you can stay up-to-date on rally news.

On Facebook: Go to the top of our page (com/rebellerally) and tap the "Follow/Following" button. From there you can opt to get notifications when we make a post, or to see our posts first in your feed. You can opt to do both, either, or none, and you can change this at any time.
On Instagram: Go to our profile (@rebellerally) and follow us. Then tap the three dots in the top right corner. At the bottom of the options should be "Turn on Post Notifications". Tap to turn on. These can be turned off at any time.
On Twitter:

On Desktop: Go to our profile (@rebellerally) and follow us. Next to the "Follow" button in the top right corner should be three dots. Click the three dot and click on "Turn on Mobile Notifications."
On Mobile: Go to our profile (@rebellerally) and follow us. Next to the "Follow" button in the top right corner should be a bell symbol with a plus sign. Tap the button and tap "All Tweets" to turn on account notifications.
Share, repost, retweet. Spread the Rebelle news! Share from our social media accounts to yours. We just ask you tag us @rebellerally and tag it with #rebellerally so we are notified and tagged appropriately.
Make sure privacy settings are turned off if you would like to be tagged in our social media posts. If you would like to be tagged, make sure your privacy settings allow you to do so.

Facebook: Go to your Facebook settings, and then click on "Timeline and Tagging" on the left side to change your options. You can set the audience of who can see the post, or whether you require review before the tags appear on Facebook.
Instagram: Go to your Instagram settings. You can set whether your profile is public or private (Account Privacy > Private Account), or whether you want photos you are tagged in to appear in your profile (Privacy & Security > Photos of You).
Twitter:
On Desktop: Go to your Twitter settings and clink on "Privacy and Safety" on the left. Under "Photo Tagging" you can set who can tag you in photos.
On Mobile: Go to your Twitter settings and then go to "Privacy and Safety. Under "Tweets" there is a "Photo Tagging" option where you can set if anyone can tag you in photos or if only people you follow can tag you in photos.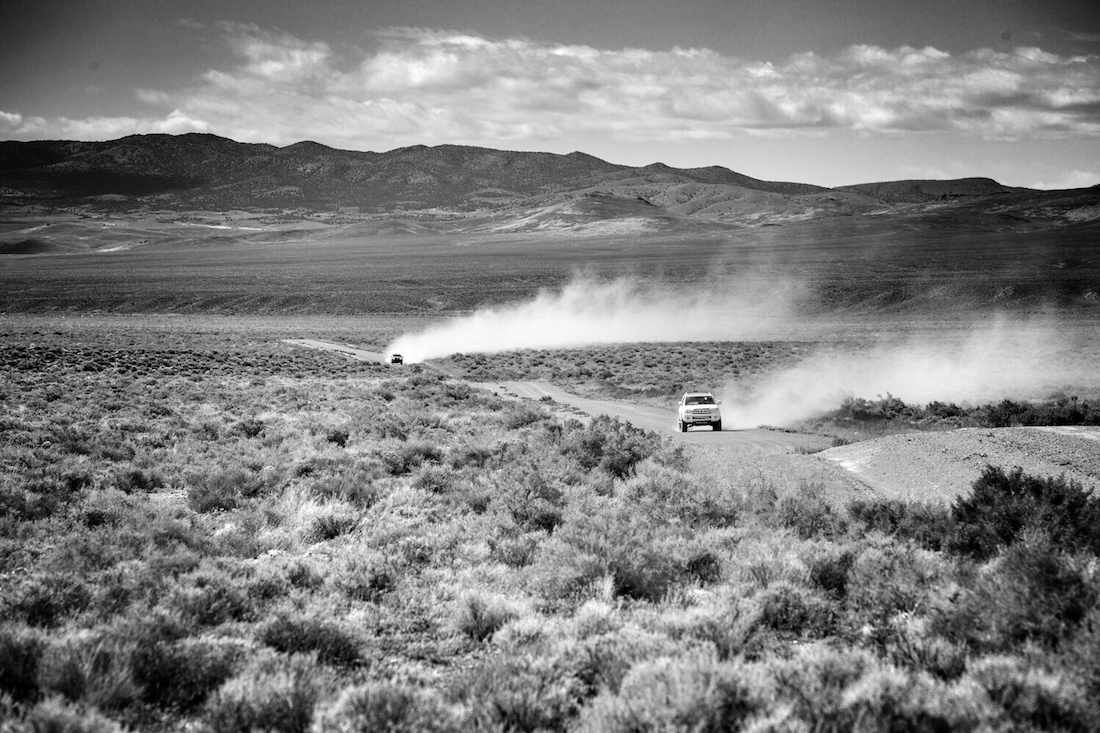 POST-RALLY
Post-rally press. Once the rally ends, your story will live on. We may contact you after the final day for interview opportunities. If you have an accredited media outlet reaching out to you directly, we are more than happy to supply images and b-roll to the outlet.
Sign up for Google alerts for media on the Rebelle Rally. This is a great way for you to keep track of Rebelle media, and use in a recap report to your sponsors. And make sure to read each and every article – you never know when and where your team may be mentioned or pictured!
Research media numbers to present with your recap. Sponsors and potential sponsors like to see numbers. Dress them up in a report to show how much of an impact their sponsorship has made/will make.
Stay up-to-date with our social media. Here, we share media stories as they come in. Stay updated in case you missed one!
Use your images. If you've purchased the photo packages, these photos are your rights-cleared tools. Use them. Here are some ideas:
Print and send along to your sponsors as a thank you.
Email a folder of images to your sponsors and suggest they use in their next ad campaign.
Print and auction off at a post-rally fundraising party to help with registration costs.

Send them on to the media you previously pitched.
Use in your wrap up report to your sponsors.
Use as promotional tool for your next adventure.
Create postcards and send thank you notes to everyone that helped you Rebelle.