Coming off the heels of an incredible 2017 rally, registration is now open for 2018.  We have had an overwhelming response over the past year for 2018, and future Rebelles want to get started.  Registration includes securing a team spot, access to online training, rights cleared competitor logos, image package for building team decks, Rebelle merchandise, stickers, promo cards, and access to special pricing from our sponsors including key gear for the Rebelle.
We have limited the open registration to only 50 teams for 2018!  Our mission is to provide a world-class event and competition and only 50 coveted spots are up for grabs.  Once the spots are filled, we will close registration, even if it is prior to the September 10th, 2018 deadline.

WHICH VEHICLE WILL YOU ENTER INTO THE 2018 REBELLE RALLY?
The Rebelle has 2 Classes – 4×4 and Crossover. Within the classes, you will find vehicles that are aftermarket equipped and bone stock vehicles that have not been upgraded with performance modifications. The Rebelle Rally course accommodates both – bone stock and aftermarket equipped. However, the course is long, rough and challenging, so there is a special award for the highest finisher in a vehicle designated as Bone Stock (determined after review at Tech Inspection). This year, the winning 4×4 was a Jeep built up by the team themselves, Team Blondetourage (#125). The highest scoring Bone Stock vehicle was Team 4 Corners (#129) in the RAM Power Wagon entered by the manufacturer. What excites us the most is that both aftermarket equipped and Bone Stock vehicles had a close competition, proving that both are viable competitors within the same class at the Rebelle. (All vehicles must be street legal and comply by our rulebook.) The Bone Stock award goes to the manufacturer of the highest finishing vehicle in this designation, regardless of whether the manufacturer entered the vehicle or not. It's our way of giving props to the manufacturers for designing great vehicles.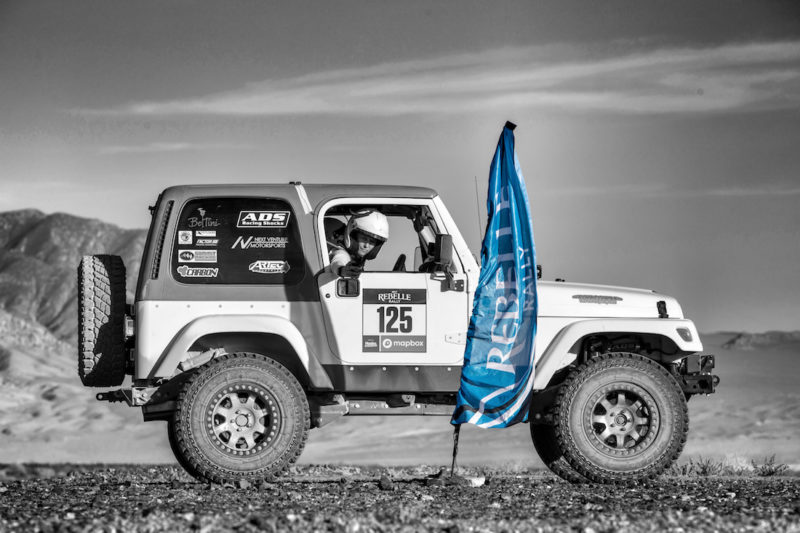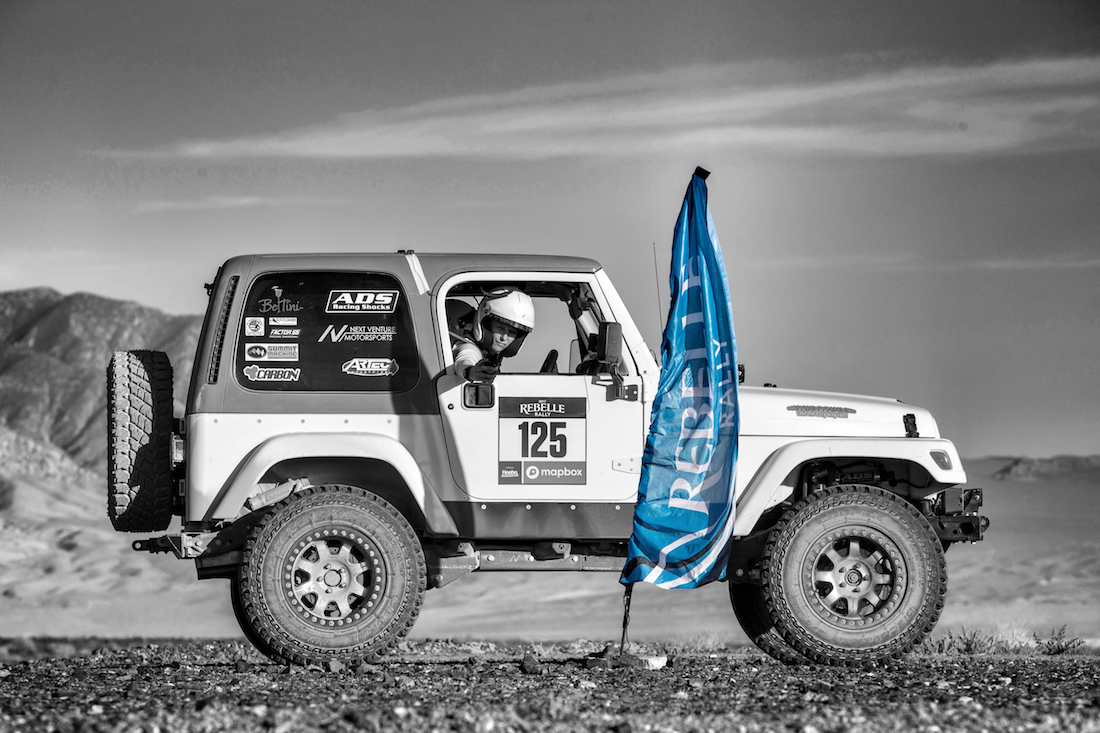 We believe the Rebelle Rally is one of the best ways to verify the capability of a Crossover/CUV. Our Crossover class is for all-wheel drive, two-wheel drive, and vehicles with no transfer case (low range gears). This year, the winning vehicle was Team Hoehn Adventures #203 in the Jaguar F-Pace, surprising many by its capability and durability. The course is often the same on most days, but in the more difficult areas, this class has a route and CPs specifically designed for the capabilities and limitations of the crossovers to be tested. If you want to find out more about the suitability of your CUV, please don't hesitate to contact us for more information.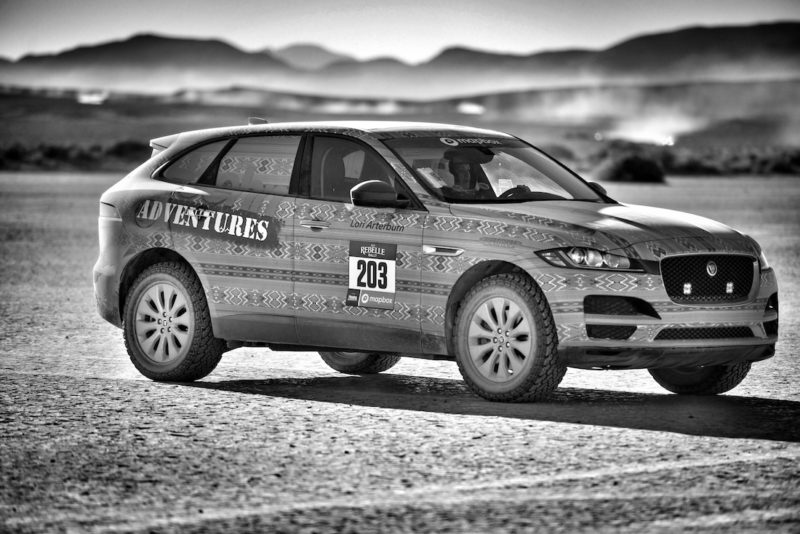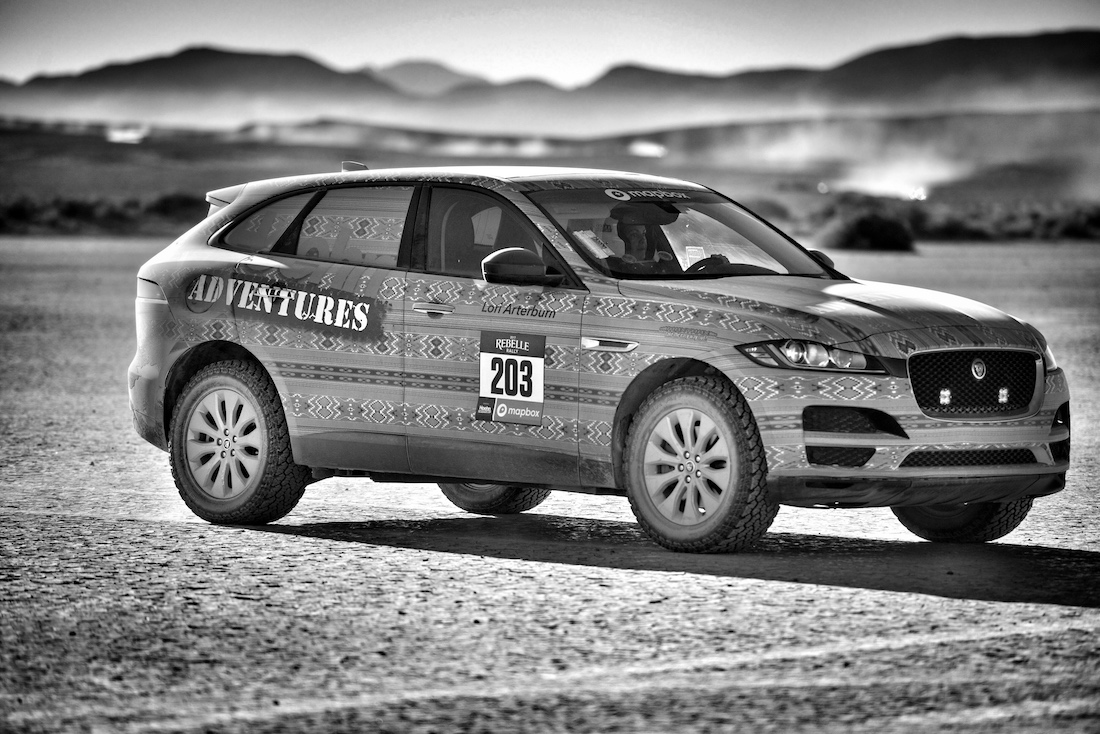 FACEBOOK LIVE THIS WEDNESDAY, NOVEMBER 15th
Planning on entering the 2018 Rebelle but need more info, have a burning question, or want more insight on challenging world of securing sponsorship? Join us at 3pm PST on Wednesday, November 15th, 2017at facebook.com/rebellerally to get all the info you need to start this journey! If you cannot watch it live, it will be available later on our Facebook.
A BIG THANK YOU TO OUR PARTNERS & STAFF!
It takes a village.  Putting on a 10-day rally that spans such a long distance is no small feat. We are fortunate to be supported by an incredible team of staff, sponsors, and experts that make the Rebelle come to life. A big thank you to all for an amazing 2017 rally, and we look forward to making 2018 the best year yet. And to our fans, friends, and family: thank you for following, spreading the word, and supporting the companies that believe in our vision!