Gold Point to Wagon Wheel
Day 2 was a long one for Rebelle teams, covering 390 kilometers. The teams departed Gold Point starting at 7 AM on a Rebelle Enduro Challenge before heading to Amargosa Dunes (aka Big Dune) south of Beatty, Nevada. Many teams spent far too much time in the soft sand, not fully aware of what awaited them in Death Valley National Park and beyond. The course covered over 100 miles on dirt and went through Death Valley's Wildrose Canyon before reaching the Trona Pinnacles. There were numerous blue and black CPs near Trona and the finish line at the Base Camp at Wagon Wheel OHV area, but most teams had to forego these CPs in order to reach the finish before the closing time 11 hours after they began.
Last year's Rookies of the Year, Team Escape The Paved – #176 edged out Team Xelles – #190 by just one point on their way to the best score of the day in the 4×4 class.  The Xelles' Rachelle Croft and Taylor Pawley retained their overall lead though ahead of reigning champions Team Clearwater Designs – #100.  In the Crossover Class, Team Dandelion – #202 bested The Naviguessers – #210 on the day, but Team Jeeves – #200 held on to their overall lead in the Crossover class.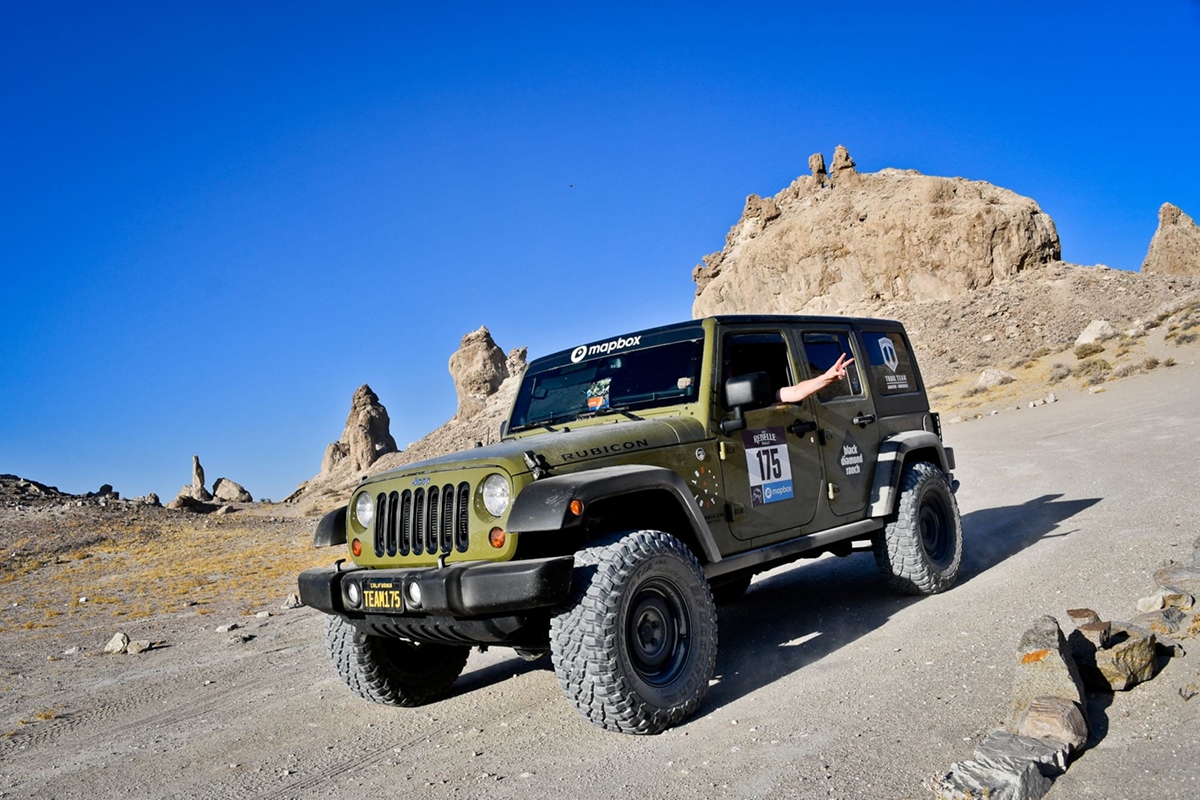 Many teams struggled with time management on the day, a situation that was not completely unforeseen by Rebelle founder Emily Miller. "We purposefully made more checkpoints than were possible to force teams to strategize about what CPs they were going to chase and which ones they were going to abandon," she explained. "This isn't something the competitors have seen before, and even women who have done the event for four years struggled today." Those struggles are something that will have to be left behind on Day 3. "There is a reason the windshield is so much larger than the rearview mirror," mused Tech Director Chris Woo. "You have to look forward, not backward."
After dinner, Teresa Carrington spoke to the women about her business Ten by Three.  Ten by Three reduces poverty in developing countries by using their unique Prosperity Wages model to pay for artisan products. This innovative financial model creates a cycle of entrepreneur driven growth resulting in permanent financial independence for the artisan.  Teresa shares the ideals of the Rebelle Rally and explained how she has met so many women who have the heart of Rebelles, even if they have never had the opportunity to participate in the rally.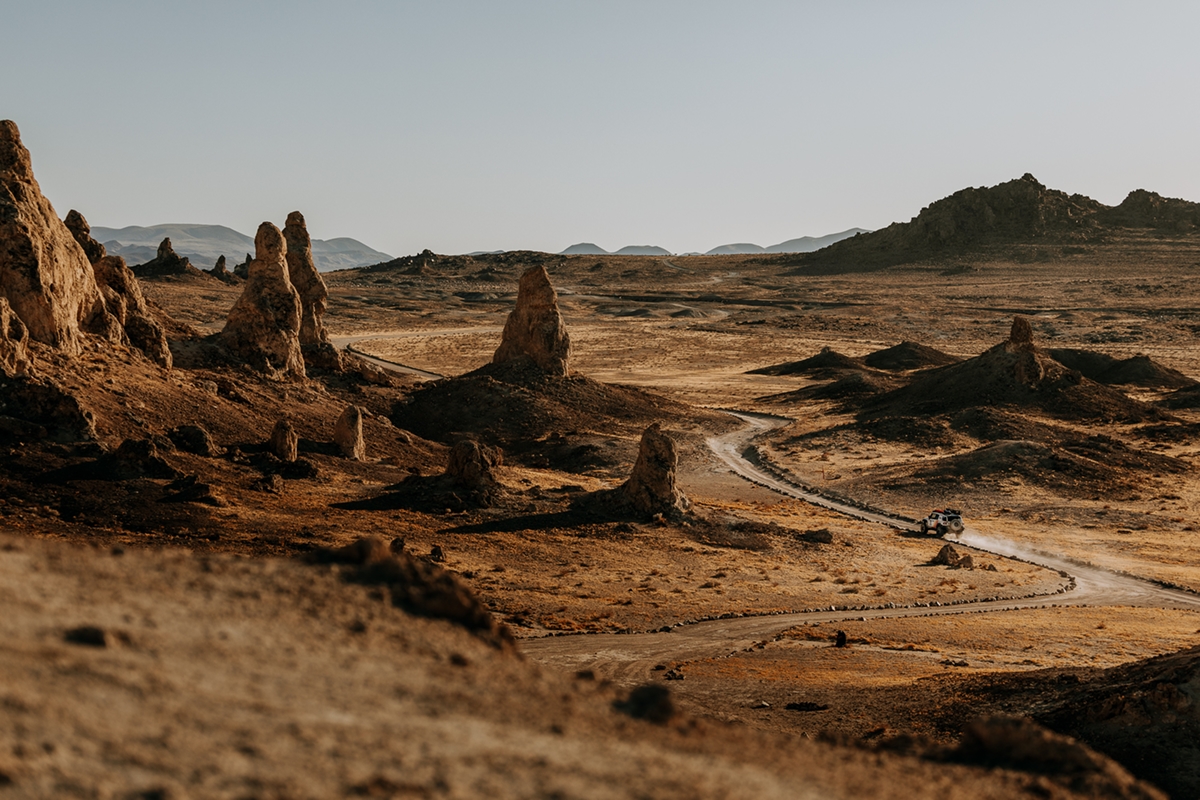 The exhausted competitors will be happy to learn that they have only 160 kilometers to cover on Day 3, but it won't all come easily. Day 3 is the first half of a marathon stage, starting with a winding Enduro through high desert terrain overlooking the Southern Sierras. Vehicles in the 4×4 Class will head south into winding canyons, while Crossovers will head into Dove Springs Open OHV. Dove Springs is a tight canyon with extremely steep, yet short climbs. These trails can be visually intimidating to a person in a stock vehicle, but once examined more closely, most will realize these are absolutely conquerable. Once leaving this area, they will head north through a thick, impressive Joshua Tree forest before cresting a pass where the Pacific Crest Trail crosses. Just south of Lake Isabella, the competitors will climb up Piute Mountain to their camping location at the high alpine, private Harrison Ranch.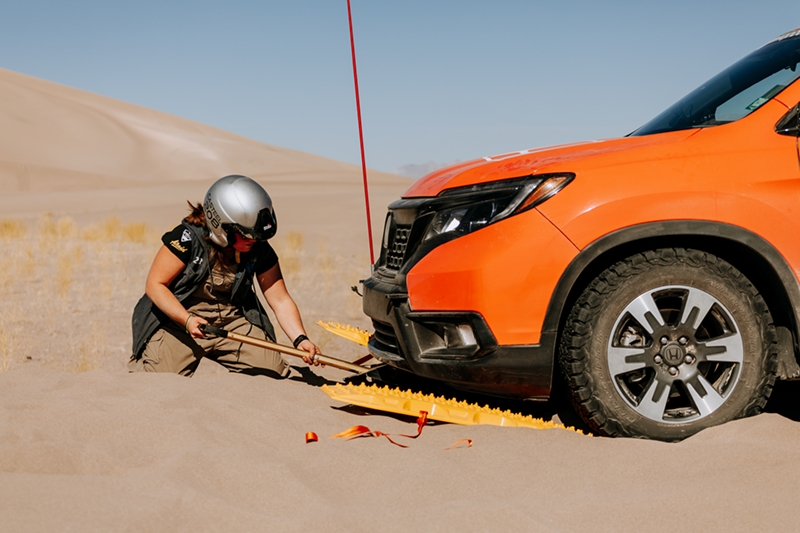 Daily Tech Tip- What Is A Rebelle Enduro Challenge (REC)?
A Marathon Stage takes place over multiple days with minimal outside support (only fueling is allowed). Mountain House freeze dried meals substitute for Drew Deckman's cuisine and there is no mechanic in camp to repair vehicles. The teams are required to carry all of their own camping gear and cook for themselves, without the luxuries of Base Camp.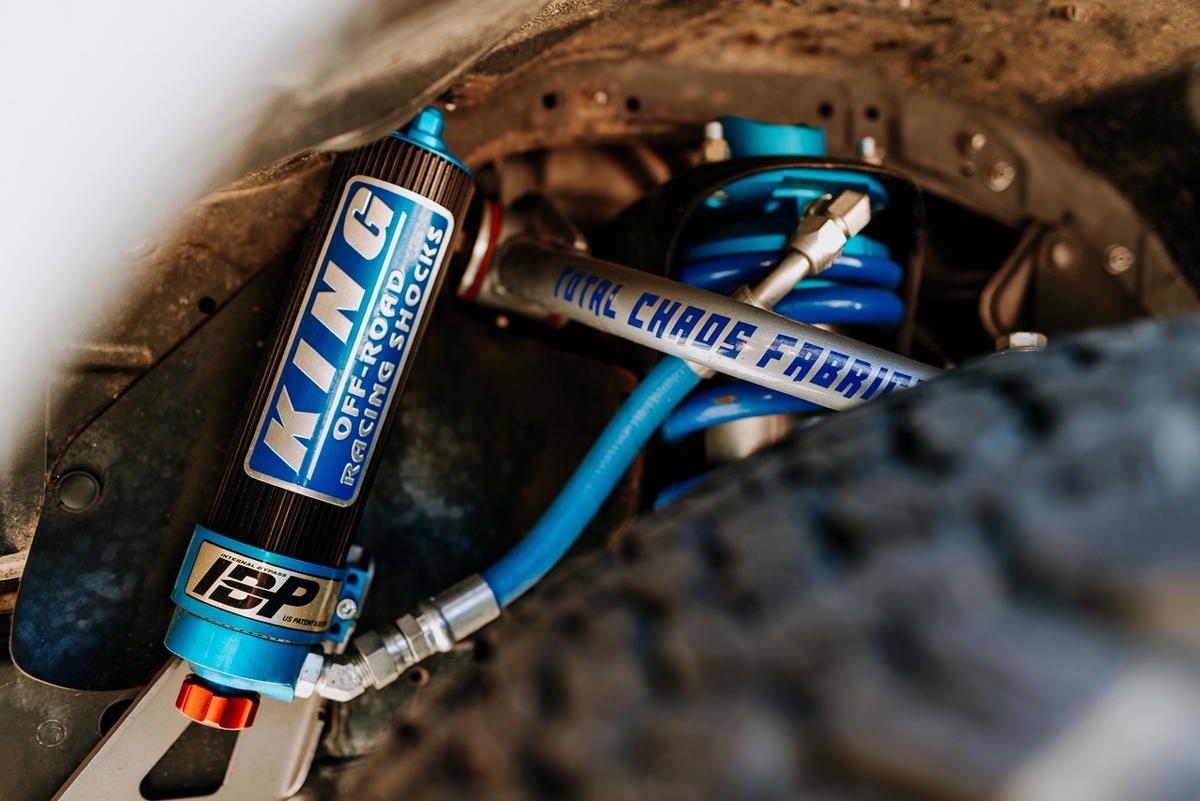 Sponsor Spotlight: Total Chaos
The Rebelle Rally is in a class all on its own as a driving and navigation challenge, so it shouldn't be surprising that the companies we choose to partner with are just as unique as we are. Case in point: Total Chaos Fabrication. Single-handedly responsible for the "midtravel" suspension segment with their introduction of the tubular Upper Control Arm (UCA) in 2002, Total Chaos Fabrication has been innovating for decades now. Their control arms use race-quality components to increase wheel travel without the need for custom fabrication. This year we had more competitors running Total Chaos suspension components than ever, and despite hundreds of miles of punishing terrain none have suffered from a single suspension issue. Total Chaos' commitment to quality, craftsmanship, customer service, and constant innovation, we are proud to call them the Official Suspension Partner of the 2019 Rebelle Rally.