Mammoth Lakes, CA
Competition at the Rebelle Rally never fails to excite and Day 1 at the eighth annual Rebelle Rally didn't disappoint. The first day of the official scored competition began with another on-time enduro that took the teams to diverse, iconic locations along the Upper Owens River. The terrain on today's stage led teams from the Bristlecone Pine forests out to spectacular views of Obsidian Dome. The key to today's competition was all about making smart decisions, where we saw only a handful of teams opt for the scenic Obsidian Dome loop.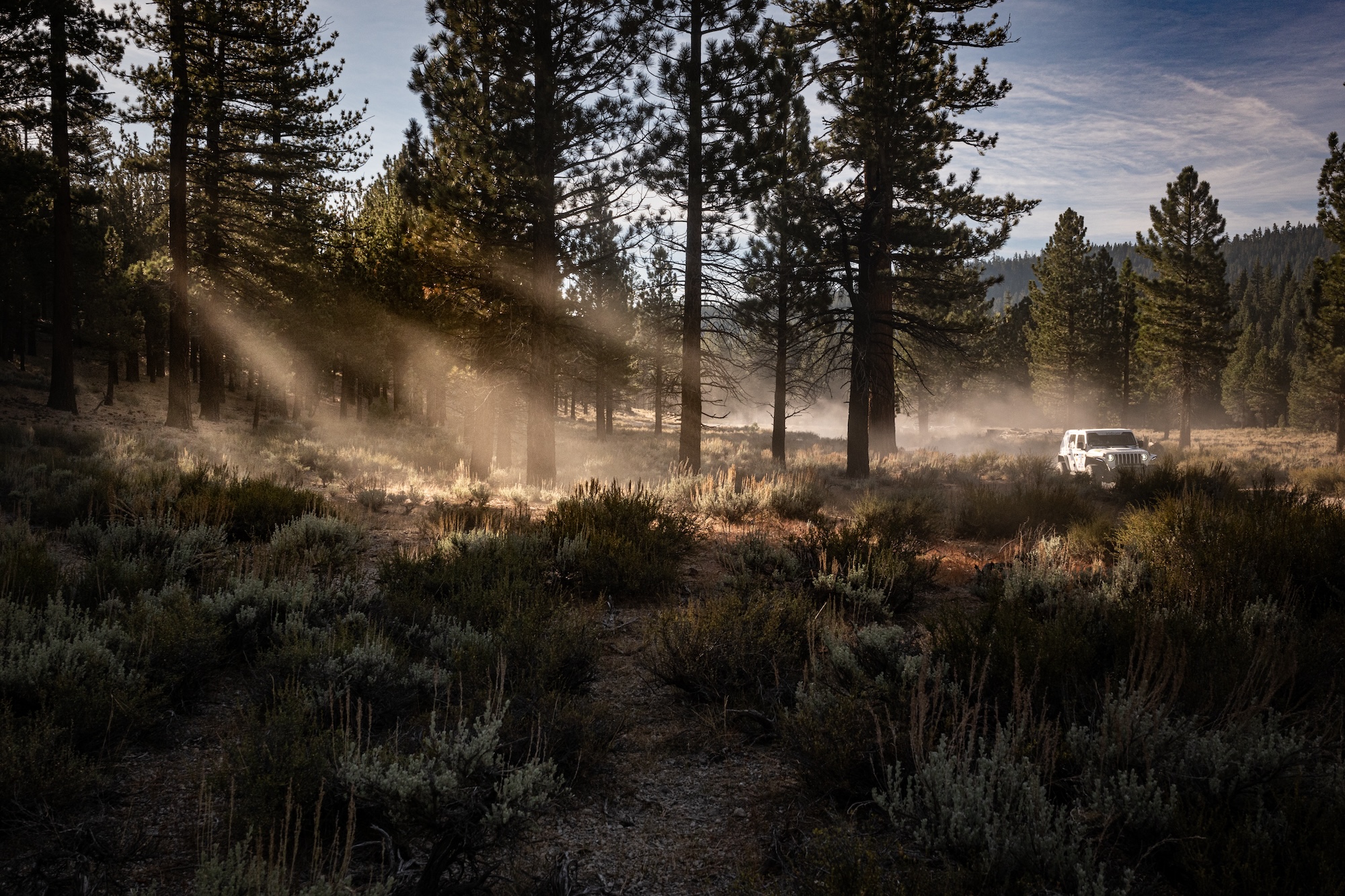 One team managed to obtain a perfect score for the day, Team #129 4xEventure (Nena Barlow/Teralin Petereit) made their way through the course in their 2024 Jeep Wrangler Rubicon 4xe to not only cross the finish line first but capture all available points from the day. Rounding out the top three for the 4×4 class was Team #188 Dirt Hustle (Laura Wanlass/Maria Guitar) in second with their 2022 Ford Bronco Raptor and Team #150 Desert Roots (Shelby Hall/Rori Lewis) in third with their 2023 Ford Bronco Raptor.
Interestingly, the top four finishers for the day in the 4×4 class were all within six points of each other and all have the Bone Stock designation, showing that the vehicle in your driveway is more capable than you think. The special Bone Stock designation is for vehicles that don't have any modifications beyond off-road tires. The award is given to both the individual team as well as the manufacturer.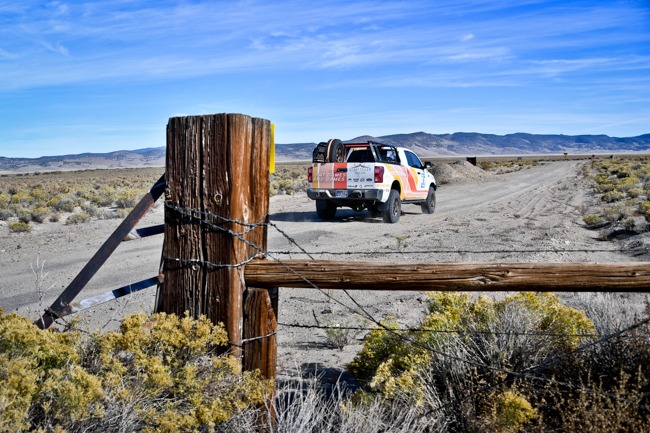 Landing the top spot for a rookie team on Day 1 of this year's rally was Team #118 Dirt Dames and Games (Elizabeth Siegel/Natalie Muscat). "Emily suggested to plot everything and see how the course reveals itself," said Team #118 Dirt Dames and Games, Elizabeth Siegel. "In the morning, we had a couple of different ideas. We were trying to save as much time as possible in places. That allowed us a little more time once we got to the X checkpoints, which we were pretty sure we were going to do but we weren't 100% sure because it sounded a little scarier. But once we got into it, we really had a blast."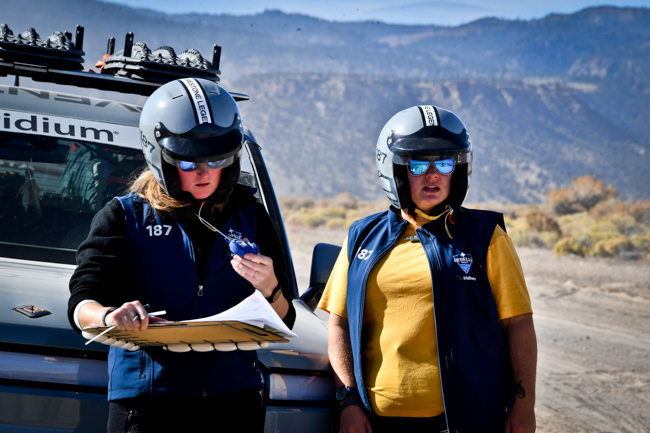 Leading Day 1 of the X-Cross Class was Team #200 Built Wild (Melissa Clark/Jessica Moore) who have just three points over their fellow Ford teammates in the 2023 Ford Mach-E Rally, Team #202 Mach-E Rally (Bailey Campbell/Kaleigh Miller). Rounding out the top three for the class was Team #205 Wild Grace 8.0 (Sedona Blinson/Rebecca Donaghe) in the brand new 2024 BMW X2 M35i in a stunning Frozen Portimao Blue.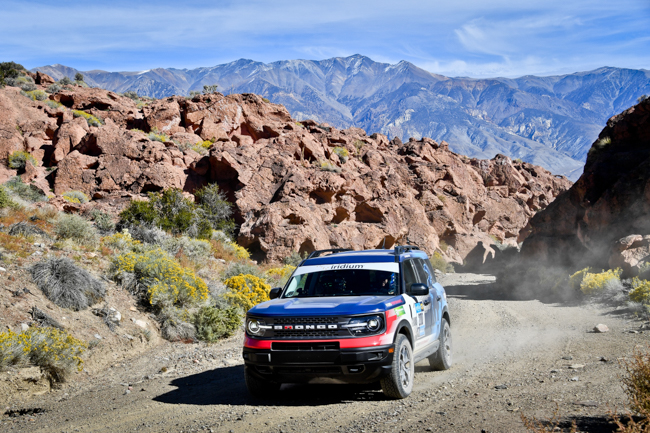 Teams will be departing basecamp one tomorrow bright and early for their first marathon stage. Watch Rebelle Rally Live Presented by Toyota as the teams leave for their second stage of the Rally.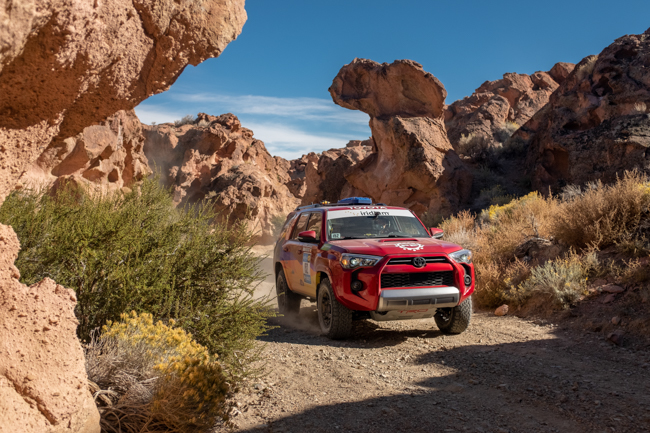 PARTNER HIGHLIGHT – TOYOTA
Let's Go Places!
This is the second year for Toyota to be a partner with the Rebelle Rally and since the release of the iconic Land Cruiser in 1958, Toyota has built a reputation for quality, durability, and reliability that allows its SUVs and trucks to every corner of the world. Toyota recognizes the importance of these values and sees Rebelle Rally as an opportunity to strengthen team members working together to overcome obstacles and achieve success.
Over the past 65 years, Toyota has assembled nearly 45 million cars and trucks in North America at the company's 13 manufacturing plants. They have committed to reducing carbon emissions as much as possible which is why they are pursuing a multi-pathway approach to affordable electric vehicles. Toyota also has put more vehicles with electrified powertrains than any other automaker. Check out their story and their vehicles at Toyota.com.