Teams departed The Village at Squaw Valley at 7 AM and headed east into the rising sun on Day 0 of the Rebelle Rally. Why not Day 1? First-year and experienced Rebelles alike were given the opportunity to get a feel for the start procedure, navigating via map and roadbook, and seeing what green and blue checkpoints look like. This mock prologue gives the teams the opportunity to be warmed up for the first day of competition. Note that we called the Rebelle Rally a competition, not a race. While a race is a type of competition, not every competition is a race. Success at the Rebelle Rally is determined by navigational accuracy, driving prowess, and time management.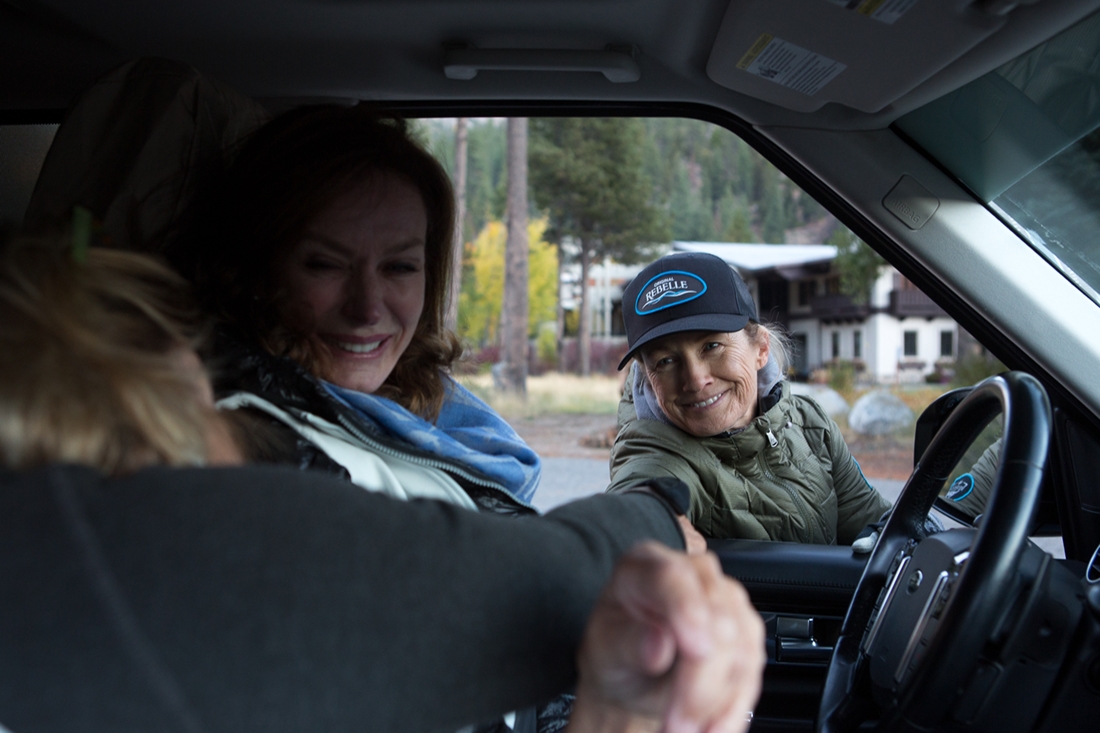 Ten hours after departing, the 42 teams arrived in beautiful Kingston, Nevada by way of Kingston Canyon. Numerous water crossings and colorful aspen trees lined the canyon that opens into the Big Smokey Valley. Base Camp was established on the grounds of Miles End Lodge Bed & Breakfast, complete with a wood fired hot tub! Once arriving at Base Camp, each competitor was required to turn in their GPS-enabled devices (such as cell phones, laptops, etc.) for the duration of the event, as no GPS or outside assistance from staff is allowed on the Rebelle Rally.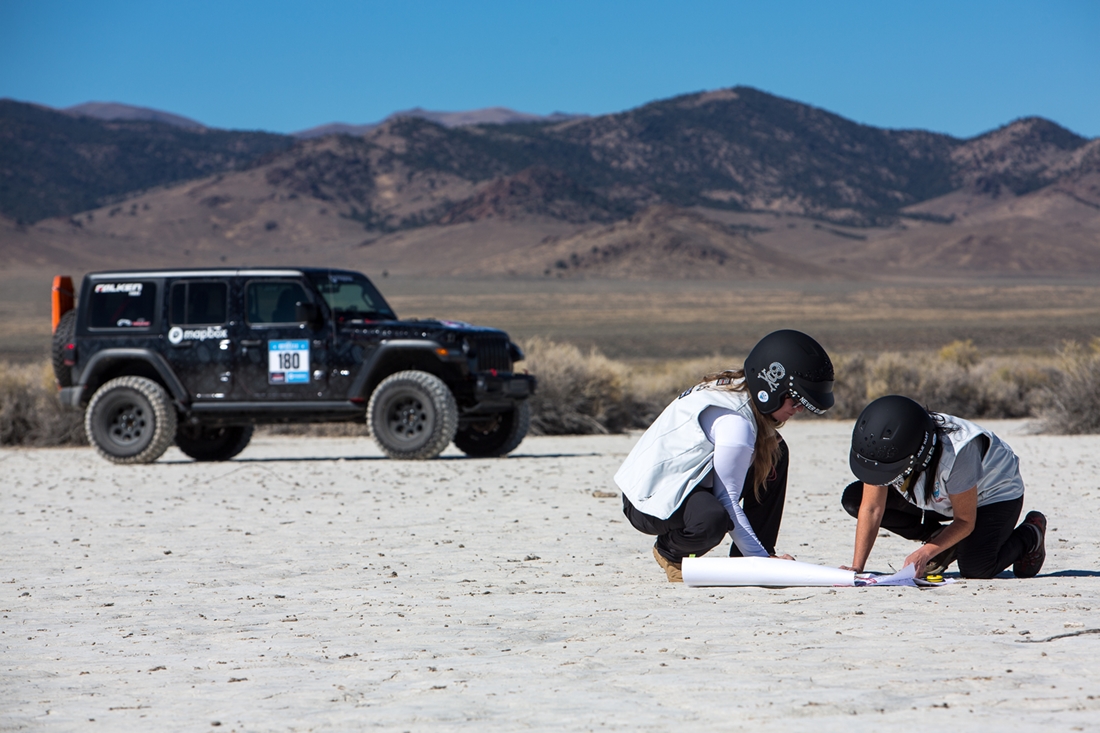 After setting up their tents, each team was treated to a hearty meal of chili and jalapeno corn fritters. After dinner, Gary Kemp recited cowboy poetry around the campfire. This Nevada tradition shows the softer, artistic side of the cowboy culture that defines this region.
Tomorrow morning the competition officially starts, with Rachel Ridenour and Taylor Pawley – Team Record The Journey (#103) first off the line at 7 AM Pacific.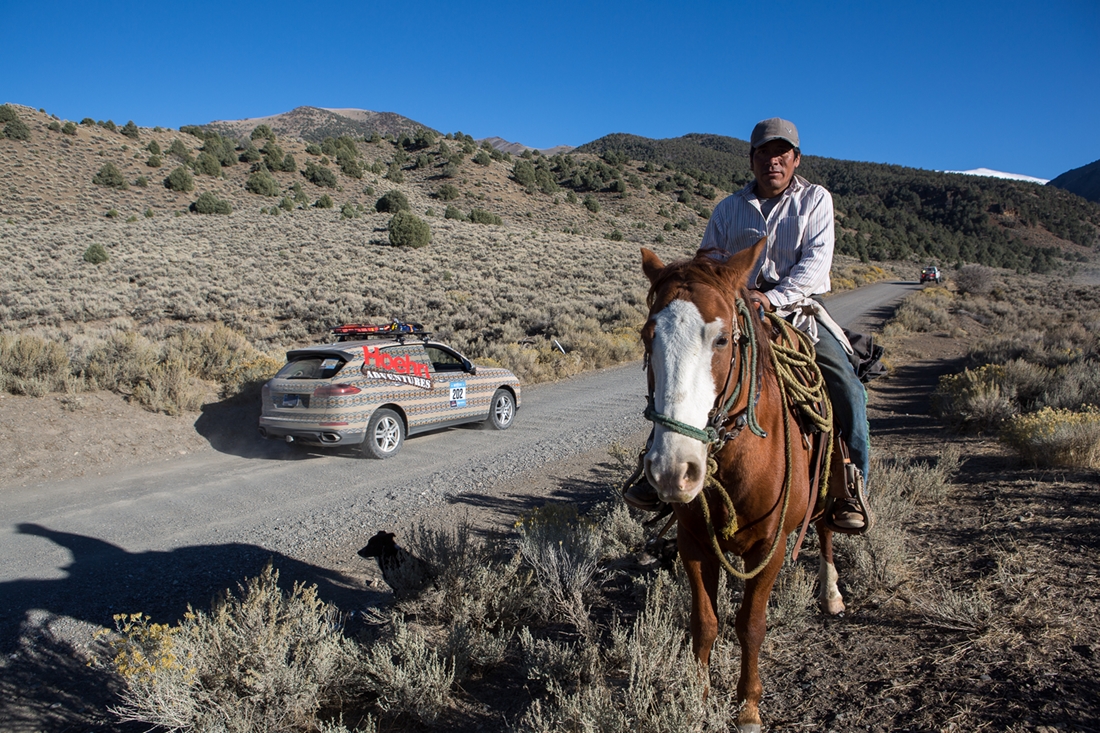 Daily Tech Tip – What Are CPs?
Rebelle checkpoints (CPs) follow the same color scheme as snow ski runs, with green, blue, and black CPs. "The format rewards those who take risks," Rebelle Founder Emily Miller explained. The green checkpoints are the easiest, marked by a staff member and a large green flag. The green CPs are worth the most points and are mandatory for all teams. Blue CPs are optional and more difficult to find, marked only by a small stake or flag in the ground. Most difficult to locate are black CPs, which have no visible marker on the ground. The closer teams are to black CPs when they signal their tracker, the more points they receive.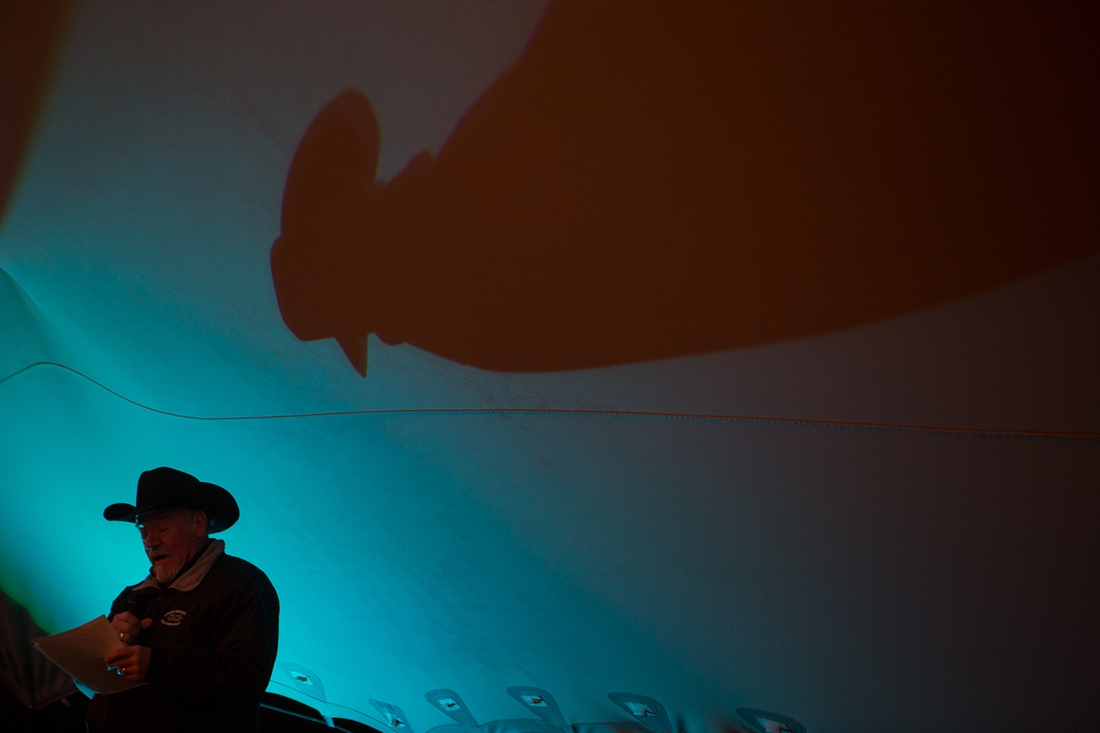 We couldn't be more excited to find a shovel company that is purpose built, innovative, and woman-owned. Not only does DMOS founder Susan Pieper pose a never-give-up, positive spirit just like a Rebelle, she is a Rebelle, competing as Team Teton Drift (#178). DMOS is not just another simple SKU in a big company's catalog. They are all about creating – they are product-specialists who live and breathe design, delivering great products for those who need it.
And this week only, Rebelle fans following the rally can get 20% off with the code REBELLEDIG20 – and just in time for Christmas!