China Ranch Date Farm to Johnson Valley
October 16, 2018
Day 4 of the Rebelle Rally marked the second half of the marathon stage, which started with a 66 km Rebelle Enduro Challenge (REC) from China Ranch Date Farm through the 1.6 million-acre Mojave National Preserve. The night before gave teams the opportunity to bond under the cover of date trees, and also do some commiserating. Day 3 was designed to push even the most seasoned competitors to their limits and see how they react. "There is a reason the windshield is large and the rearview mirror is small," explained Tech Director Chris Woo. "You have to put the mistakes of the past behind you and focus on the present."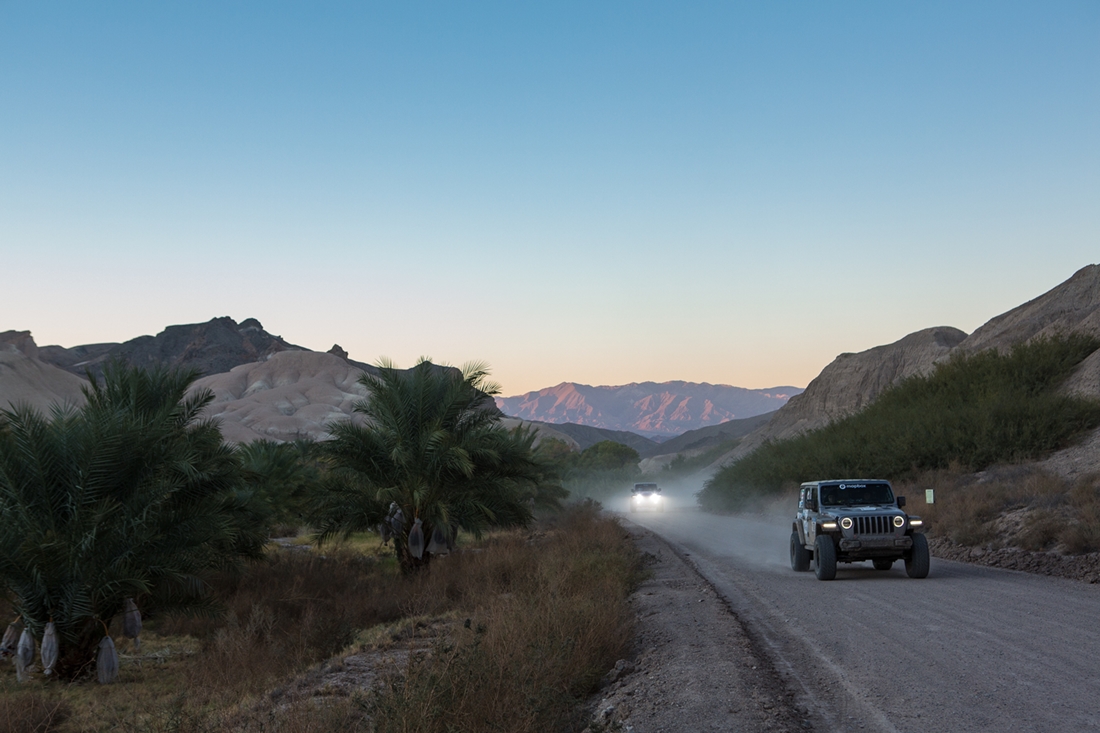 Once the REC was completed it was time to search for CPs, but Day 4 was designed to test not only driving prowess and navigational accuracy, but time management as well. Reaching all CPs was nearly impossible on Day 4, forcing teams to make tough decisions about how to best utilize their time. The competitors traveled down the historic Route 66, which spans 2,448 miles from Chicago, Illinois to Santa Monica, California. To put it in perspective, the route for the Rebelle Rally covers over 1,600 miles in 2018. Day 4 took to the teams into Johnson Valley OHV Area, home of King of Hammers, where they had their first taste of open driving through valleys and washes without defined roads.
Reigning champions Team Blondetourage #125 (Kaleigh Hotchkiss/Teralin Petereit) won the marathon stage to retake the lead in the overall standings in the 4×4 Class. They now sit 16 points ahead of Team Hoehn Adventures #109 (Jo Hannah Hoehn/Susie Saxten), who have proven to be far more consistent in 2018 than they were in 2017. When asked about what changed, Jo Hannah Hoehn explained, "We know what to expect now. When we have issues, we don't dwell on them, we just overcome them."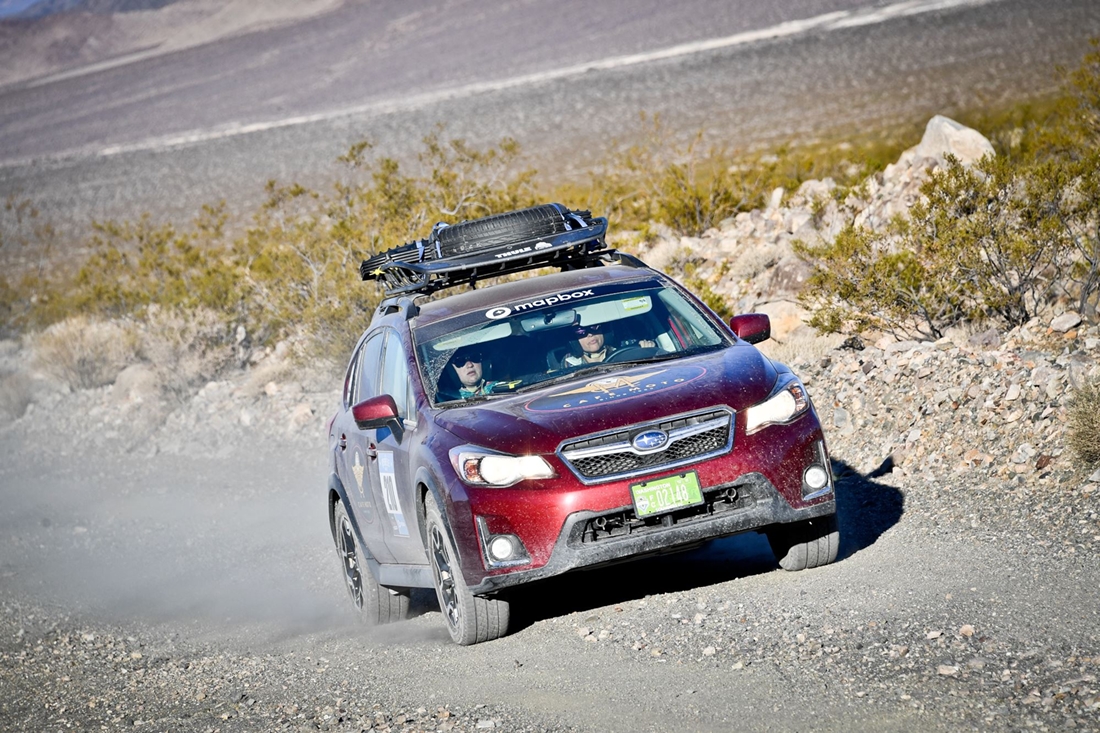 In the Crossover Class, Team Naviguessers #210 (Emily Winslow/Alicia Farrar) had a breakout day to take the overall lead from Team Hoehn Porsche #202 (Lisa Wolford/Sandy Conner). The rookie team had a smoking clutch in their Subaru Crosstrek after getting stuck on Day 4, but they did not let the setback rattle them.

While night CPs were planned for Day 4, Mother Nature had other plans for her daughters at the Rebelle Rally. Heavy rains meant that Means, Melville, and Soggy Dry Lakebeds weren't so dry on Day 4. Rebelle Founder Emily Miller made the tough call to cancel the night CPs in order to limit the environmental impact and safety risk on the lakebeds, but expect nighttime navigation to make an appearance at Rebelle Rally 2019… weather permitting.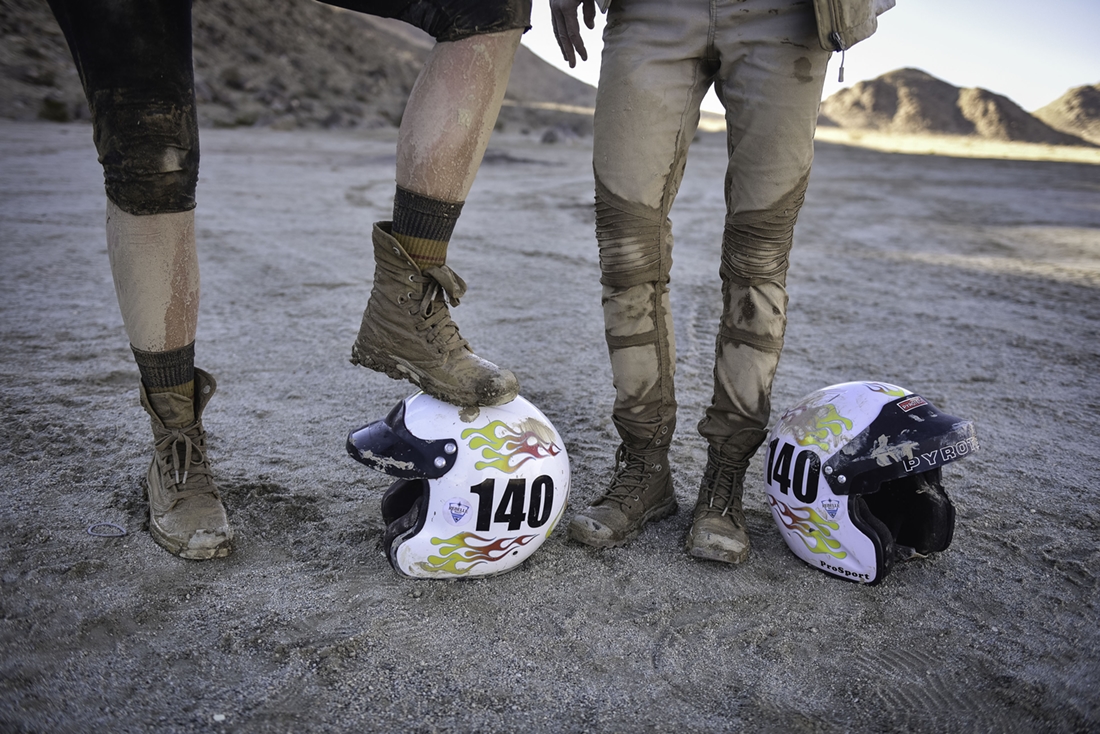 Daily Tech Tip – How To Follow The Rebelle Rally Standings
There are a variety of ways to follow the Rebelle Rally standings in real time as the event progresses. Clicking on rebellerally.com/live-tracking gives you two maps – live vehicle tracking, and our course narrative map from our partners at Mapbox. Think of it as a user's guide to each day – including: area history, terrain details, images, updates, competition info, etc. You can also track the teams' position on course by downloading the YB Races app, available for iOS and Android.
For those that prefer tabular data, live scoring has just about every statistic you could ever wish for. There are overall standings for the 4×4 and Crossover classes, links to team bios, and individual CP scores for each day. Note that 4x4s are separated into Group A and Group B in order to discourage teams from playing follow-the-leader.
Sponsor Highlight – Big Agnes
Having a successful Rebelle Rally or challenging adventure is all about preparation and choosing the right gear that you can trust. What's critical for a success? A good night's sleep! So we don't go anywhere without our Big Agnes MountainGlo tents, Q-Core Deluxe sleeping pads, and any sleeping bag rated at 20° or colder. Named for a peak out their backdoor in Steamboat Springs, Colorado, Big Agnes is an awesome crew dedicated to the outdoors. They put their gear through the paces and continually work to make it the best.